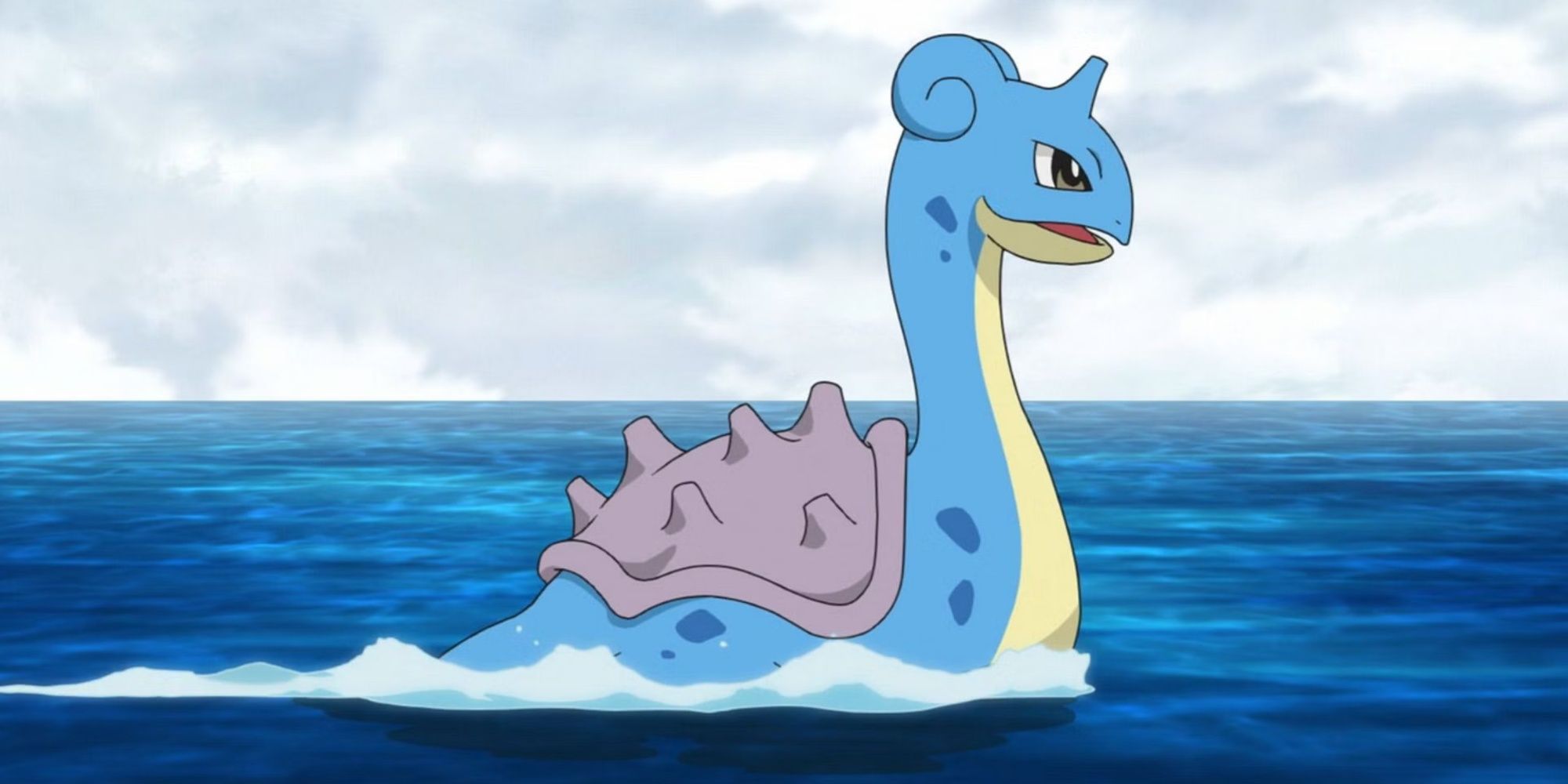 There are a lot of Pokemon. More than 1,000 of them. That means, even though not every single Pokemon has one yet, there are a lot of Pokemon Funko Pops. That's because a lot of Pokemon have multiple Pop! figures. Whether they've been lucky enough to get flocked versions, different designs, or a sparkly makeover. Lapras will be the next Pokemon Pop! to get the latter, as confirmed via the images that have been circulated by collectors on social media.
Funko Pops that are a part of the Diamond Collection are pre-existing figures that look like they have been covered in glitter. There's a little more to them than that, though. Not only are they more sparkly than the regular edition of that particular Pop!, but they are also more limited which makes them highly sought after. They also tend to be exclusive to one retailer, again making them harder to find and buy.
RELATED: Pokemon TCG's My First Battle Teaches Young Trainers The Ropes, Available Now
The Diamond Lapras Pop! will be a Funko Store exclusive which means when it does eventually become available for pre-order, you will have to do it through Funko if you want to get one. Neither Pokemon nor Funko has actually confirmed the Diamond Lapras Pop's existence yet, so naturally pre-orders haven't gone live. You can get a first look at it below though, and you can see the sticker on the box confirming it will be a Funko Store exclusive.
A couple of Pokemon Pops have also received the flocked treatment lately. First Espeon, and then its Eeveelution sibling, Glaceon. The former was back in stock recently, so worth checking if you've been on the hunt for one, and another wave of pre-orders for the Ice-type was made available not too long ago as well.
Diamond Lapras isn't the first Pokemon Pop! revealed recently to have its images appear online before an official announcement had been made. News of Sobble, Aipom, and Umbreon's Funko Pop! debuts broke at the same time. So early that at the time of typing this, Sobble is the only one of the three to have been made available for pre-order so far. Pre-orders are also open for Pokemon's Pearlescent Squirtle Funko Pop!
NEXT: Xenoblade Chronicles 3's Noah And Mio Amiibo Two-Pack Is Back In Stock