Warlocks are a blast of a class in Baldur's Gate 3. They're spell-slingers with powerful tools at their disposal thanks to their eldritch invocations. These invocations are boons given by patron gods as warlocks level up. Eldritch invocations are unique to the class and the decision of which to take is always a difficult one.
RELATED: Baldur's Gate 3: Class Tier List
At the maximum level as a warlock, you'll be able to claim a total of six eldritch invocations. While each invocation has its use, there are some that stand out from the rest. Choose wisely: invocations will define your warlock and how they approach the campaign.
10
Lifedrinker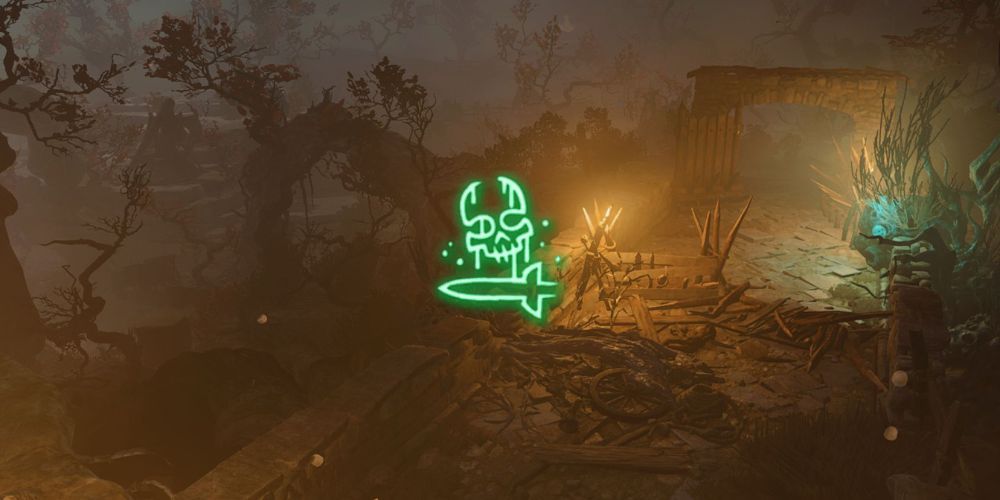 This invocation grants the lifedrinker class feature to a warlock, which deals extra necrotic damage equal to their Charisma modifier on a successful melee attack. The inherent extra damage is hard to pass up on any character and should be taken whenever possible. The pact of the blade subclass benefits greatly from this invocation due to its focus on melee combat.
Unfortunately, lifedrinker is only available for level 12 warlocks. Opting to take lifedrinker means you'll be unable to multiclass your warlock as 12 is the max level in Baldur's Gate 3. While powerful, the rigid path to reach this invocation reduces its overall desirability.
9
Armour Of Shadows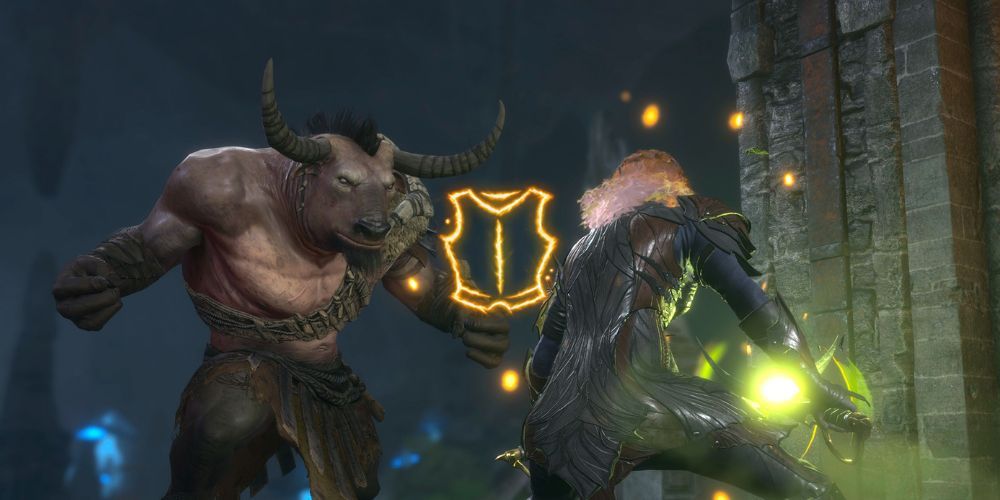 Armour of shadows is an eldritch invocation that's available as early as level two. The invocation gives the Mage Armour spell and allows your warlock to cast it on themself without consuming a spell slot. Mage Armour sets the target's Armor Class to 13 and is then further increased by their Dexterity modifier. Armour of shadows is a great pickup for a warlock who intends to wear clothes, such as the Potent Robe, over armour.
The downside to this invocation is that you can't wear armour to use the spell. It's certainly nice for extra protection when wearing clothes, but you'll need to decide if the benefits outweigh the cost of Armour Class for your warlock.
8
Devil's Sight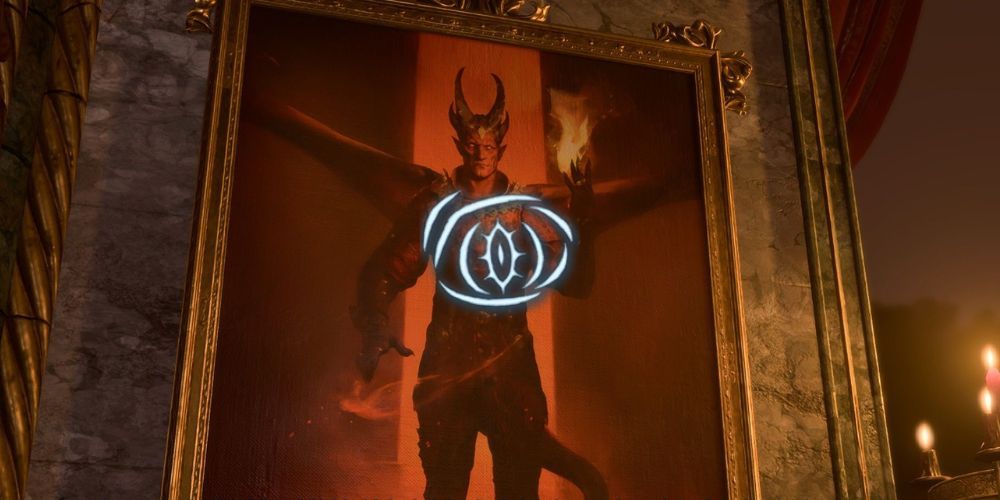 A simple but useful ability available at level two, devil's sight allows warlocks to see through magical and non-magical darkness up to 24 meters. Darkvision is a useful character feature in itself, but the greater value of this invocation lies in the ability to see through magical darkness, including darkness your party creates.
RELATED: Baldur's Gate 3: The Best Feats For A Rogue
With devil's sight and Darkness, which is a level two spell available to warlocks and many other classes, your warlock can cast Darkness on themself to prevent ranged attacks against them while being able to cast Eldritch Blast from within the magical darkness. This'll force opponents to enter the darkness to attack your warlock, but they'll be blinded upon doing so and given disadvantage on attack rolls while attacks against them have advantage.
There are many fights where devil's sight and Darkness can be devastatingly useful, but it's still ultimately situational. Darkness can also work against your party members without devil's sight if you aren't careful.
7
Minions Of Chaos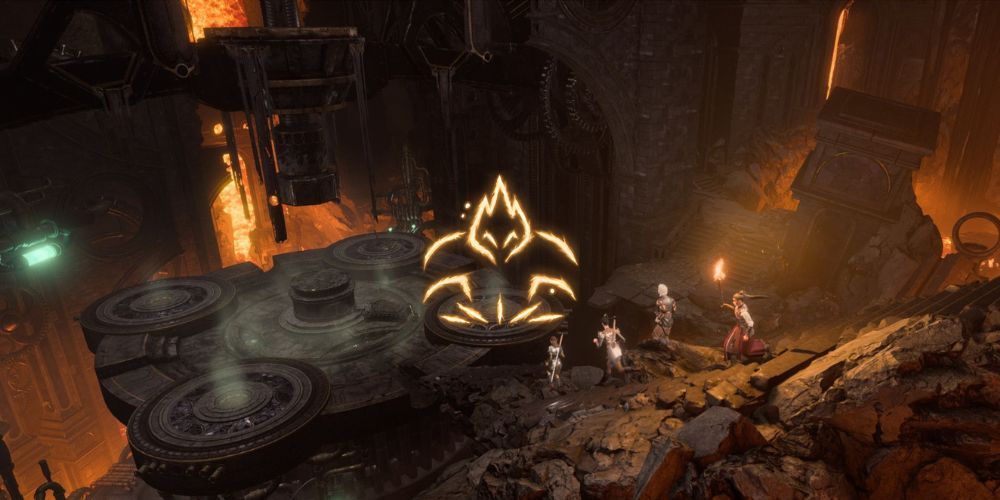 Summons are powerful in Baldur's Gate 3, and this invocation allows your warlock to further tap into the power of companions. Available at level nine, minions of chaos allows you to cast Conjure Elemental by expending a spell slot. There are a variety of possible elemental summons that have their own strengths and features. The elemental allies last until your party takes a long rest. These little guys help dish out extra damage and inflict status effects, such as prone with the earth elemental. The elementals can be conjured alongside pact of the chain familiars.
The clear drawbacks of this invocation are its high level and spell slot requirement. It's costly to cast since warlocks still have two spell slots per short rest at level nine but can be well worth the investment if used tactically.
6
Beast Speech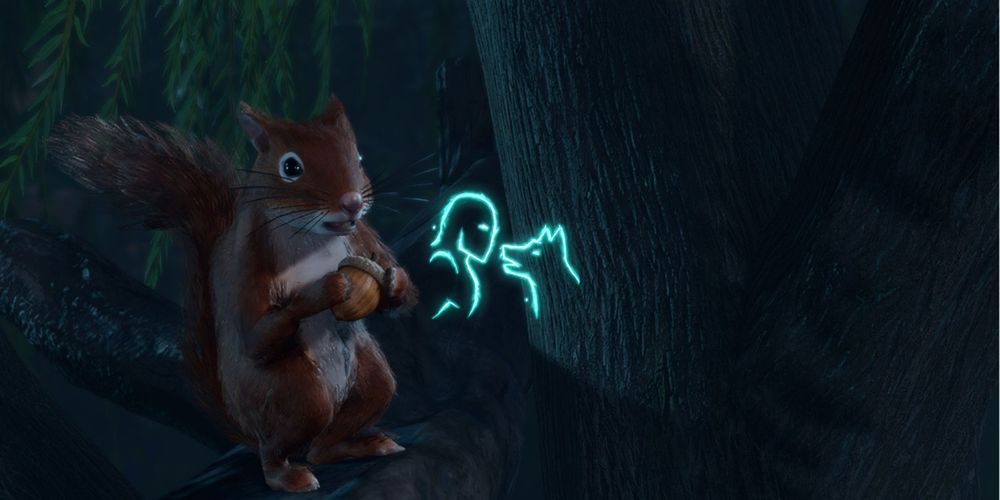 Animals are abundant throughout Baldur's Gate 3's world, and talking to them often reveals helpful information about the area. This is why the beast speech is a worthwhile eldritch invocation to consider taking as it allows you to speak with any animal at any moment without consuming any spell slots. It's an incredibly fun spell that adds dialogue options that many other characters would completely miss. It's straightforward, adorable, and available at level two for warlocks.
However, there are many potions of animal speaking that can be found, bought, or crafted during your campaign if you prefer. These last until a long rest, so it's possible to speak to as many animals as you'd like without using this invocation if you stock up on the potions.
5
Beguiling Influence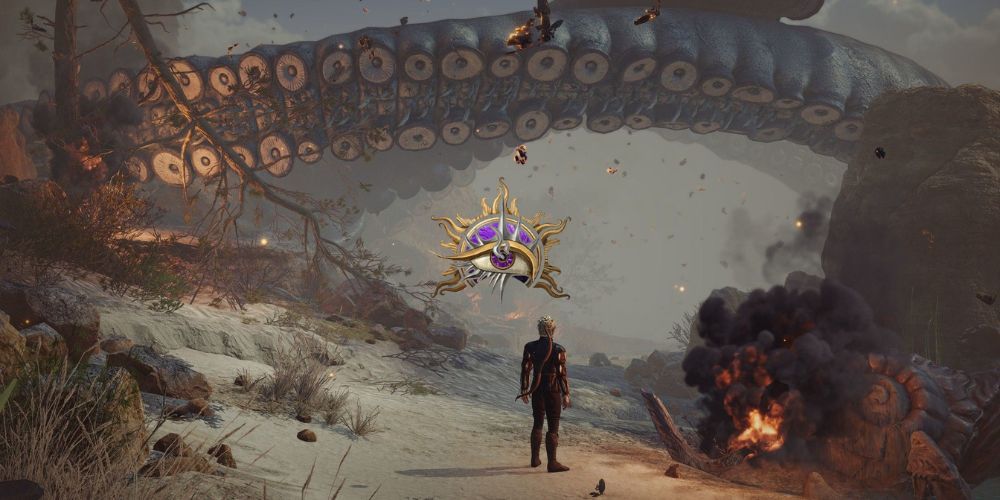 A warlock is nothing without their Charisma, and this level two invocation turns a warlock's tongue to silver. Beguiling influence grants Proficiency in Deception and Persuasion, which gives a +2 to these rolls at the lower levels and slowly increases as you get stronger. Succeeding in Persuasion and Deception rolls can alter the outcome of your entire campaign. This invocation is great since it allows you to give your warlock Proficiency in other areas if you intend to take beguiling influence.
RELATED: Baldur's Gate 3: Every Romance Option, Ranked
If you already have Proficiency in either of these skills, beguiling influence will not stack on top of the pre-existing Proficiency.
4
Mask Of Many Faces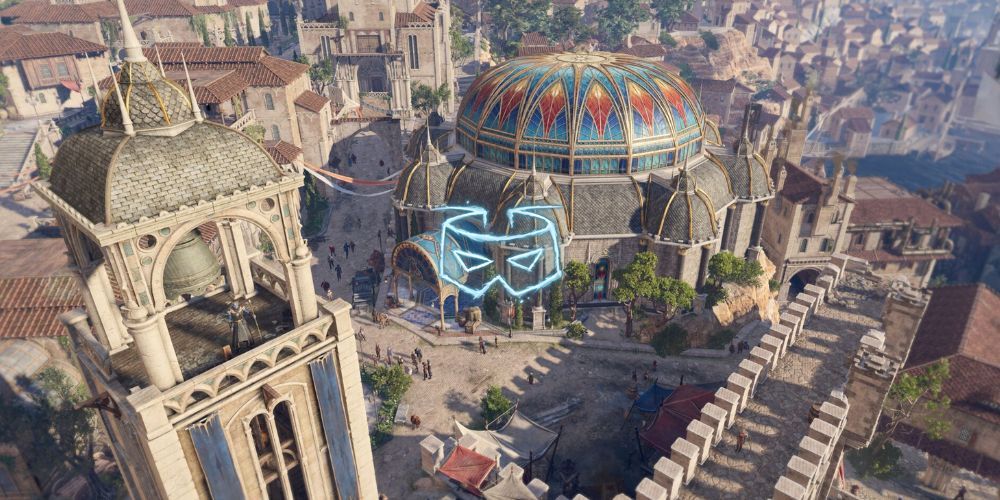 The mask of many faces eldritch invocation is available at level two and allows warlocks to cast Disguise Self without expending a spell slot. Versatile and free of spell slot costs, mask of many faces is a great tool to have in your pocket.
Some uses for Disguise Self are squeezing through small openings that would be inaccessible for larger characters by disguising as a smaller species, speaking to a character that you killed through Speak with Dead (the dead won't speak to their killers if they aren't disguised), gaining different dialogue options from characters with a disguise, and more.
3
Fiendish Vigour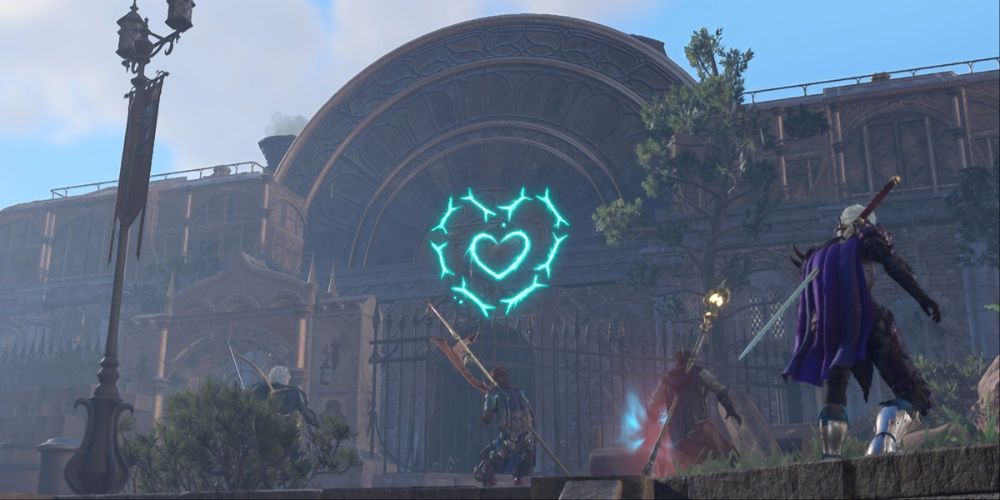 Fiendish vigour is an invocation that allows warlocks to cast the False Life spell without using a spell slot. This spell gives the spell's caster seven temporary hit points. The invocation is available at level two and is exceedingly helpful in giving warlocks extra survivability.
Warlocks don't have many defensive tools at their disposal, but False Life does a great job at making up for this weakness. During a single turn, an injured warlock with fiendish vigour can cast False Life with their action and then drink a potion of healing with their bonus action to heal considerably. The only tricky part is remembering to cast False Life before encounters.
2
Repelling Blast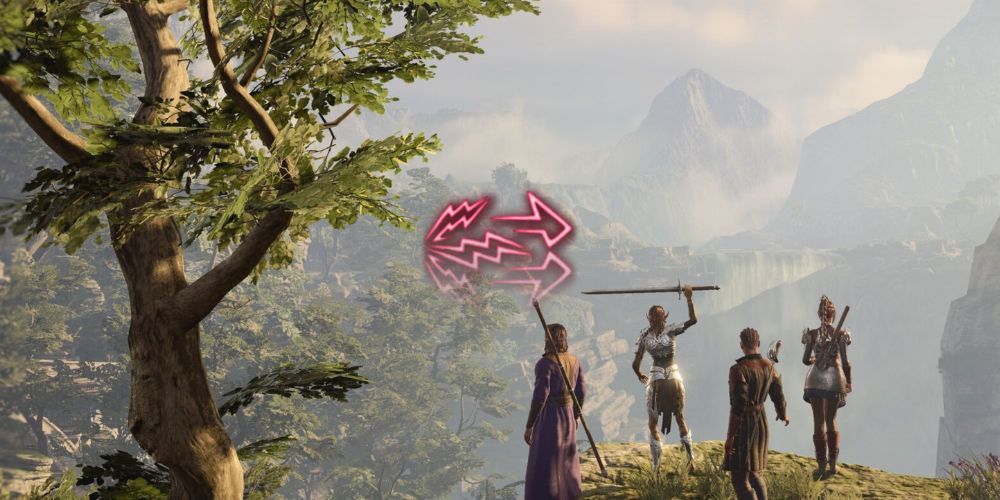 Repelling blast allows warlocks to launch enemies 4.5 meters backwards if they're hit by Eldritch Blast. Gravity is one of the strongest weapons in Baldur's Gate 3, and this invocation allows warlocks to take full advantage of it. A well-placed repelling Eldritch Blast can send enemies tumbling to their doom before they ever get in range to attack. Repelling blast is like a ranged shove that occurs with any Eldritch Blast that hits that can also affect some larger enemies such as Minotaurs.
RELATED: Best Wrong Ways To Play Baldur's Gate 3
Even if the enemy isn't in a position where you can utilize the environment, repelling blast is fantastic at helping maintain a safe distance between your party and opponents. Knock enemies backward, run away to create distance, then repeat. It can also be used to knock an enemy away from your teammate and allow them to escape without prompting opportunity attacks. This invocation is available at level two and can be toggled on or off at your discretion.
1
Agonizing Blast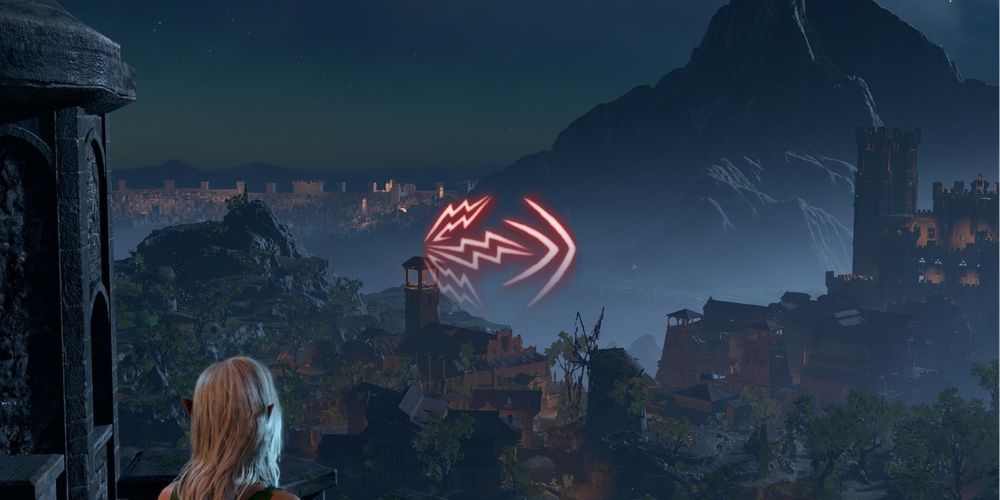 Agonizing blast is undoubtedly the best eldritch invocation in Baldur's Gate 3 and is available at level two. The invocation adds the warlock's Charisma modifier to Eldritch Blast's damage. This is a raw damage buff to the weapon that makes warlocks so formidable.
As a warlock, you are going to cast Eldritch Blast many times throughout any campaign, and the value from the increased damage will stack up rapidly. When paired with repelling blast, your warlock's Eldritch Blast will be able to take on any opponent that stands in your party's way.
NEXT: Baldur's Gate 3: The Best Items To Craft