As the world struggles with moral dilemmas related to the development of artificial intelligence and robotics in general, robots are (now more than ever) becoming a popular subject in popular culture – specifically in video games. You can even see them taking the spotlight as the protagonists, breaking out from their traditional roles as side characters or violent enemies.
RELATED: The Best Robots In Video Games
These games allow you to do exactly that: experience some engaging stories through the robotic lens. From action-packed adventures to thought-provoking puzzlers, you can step into the mechanical shoes of futuristic androids fighting on the human side.
10
Machinarium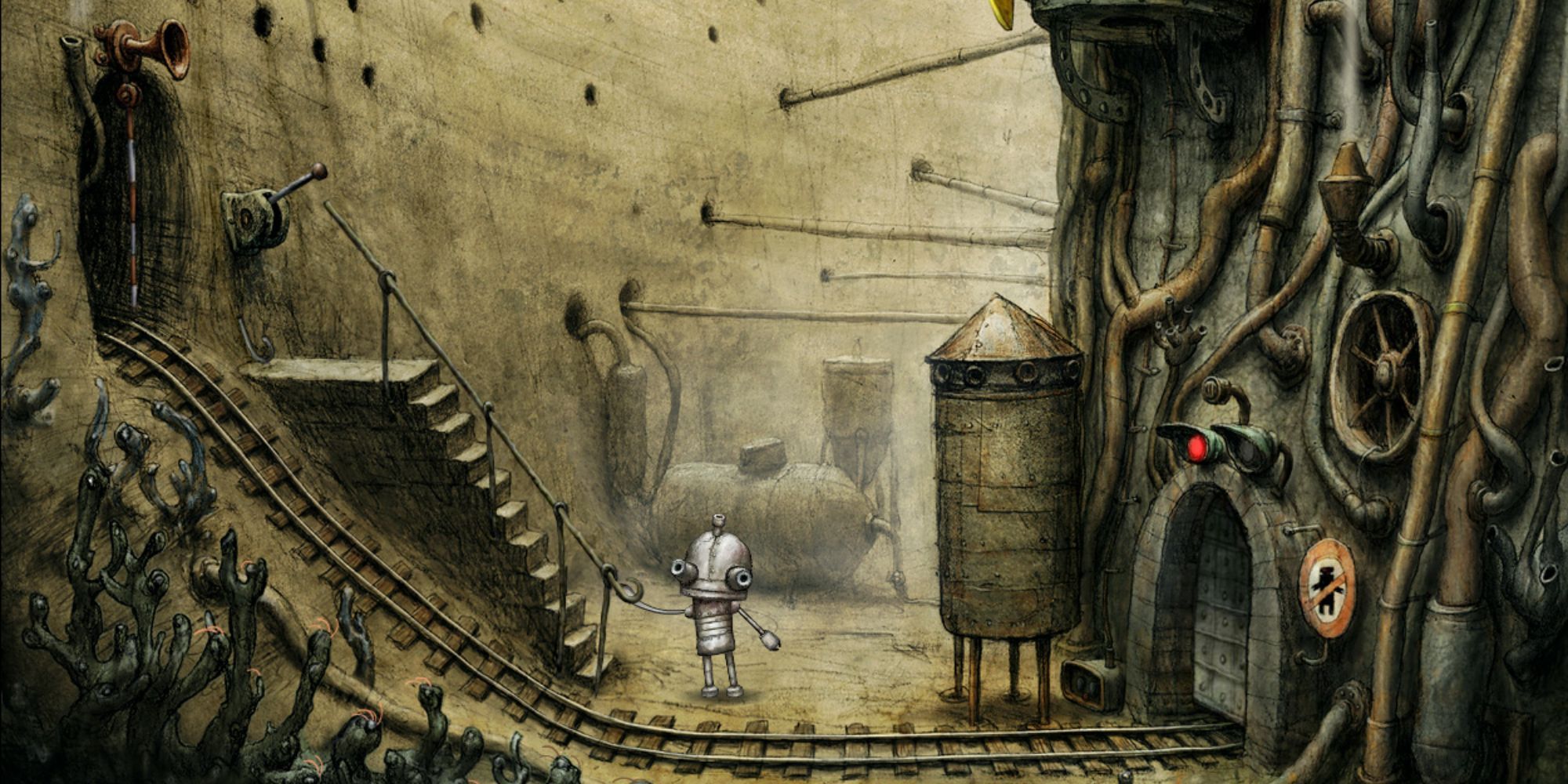 In the rust-covered world of Machinarium, you play as a charming little robot Josef. Your mission? To rescue his lovely robot-girlfriend from the Black Cap Brotherhood gang. However, it's not an easy task since Josef's journey is filled with challenges that will test your logical skills.
Therefore, solving puzzles and completing various minigames (some more difficult than others) is a must in this point-and-click adventure. In the meantime, enjoy the soothing background tunes and hand-drawn visuals that perfectly capture the steampunk atmosphere of the robot-populated city of Machinarium.
9
Steelrising
No doubt, Steelrising has the coolest robots on this list. Just look at Aegis, the main protagonist. She's a private bodyguard of Marie Antoinette, but also a dancer with choreography so deadly that other automatons fear her. No wonder the whole alternate future of the French Revolution lies on her mechanical shoulders.
Speaking of combat, Steelrising performs like any other Soulslike game. You can expect some tough enemies and complex boss fights, providing a challenging yet rewarding experience. The only difference is, it's more story-driven than other titles in the genre, with lots of dialogues and cutscenes. Not a bad thing if you're a history buff interested in 18th-century France.
8
Portal 2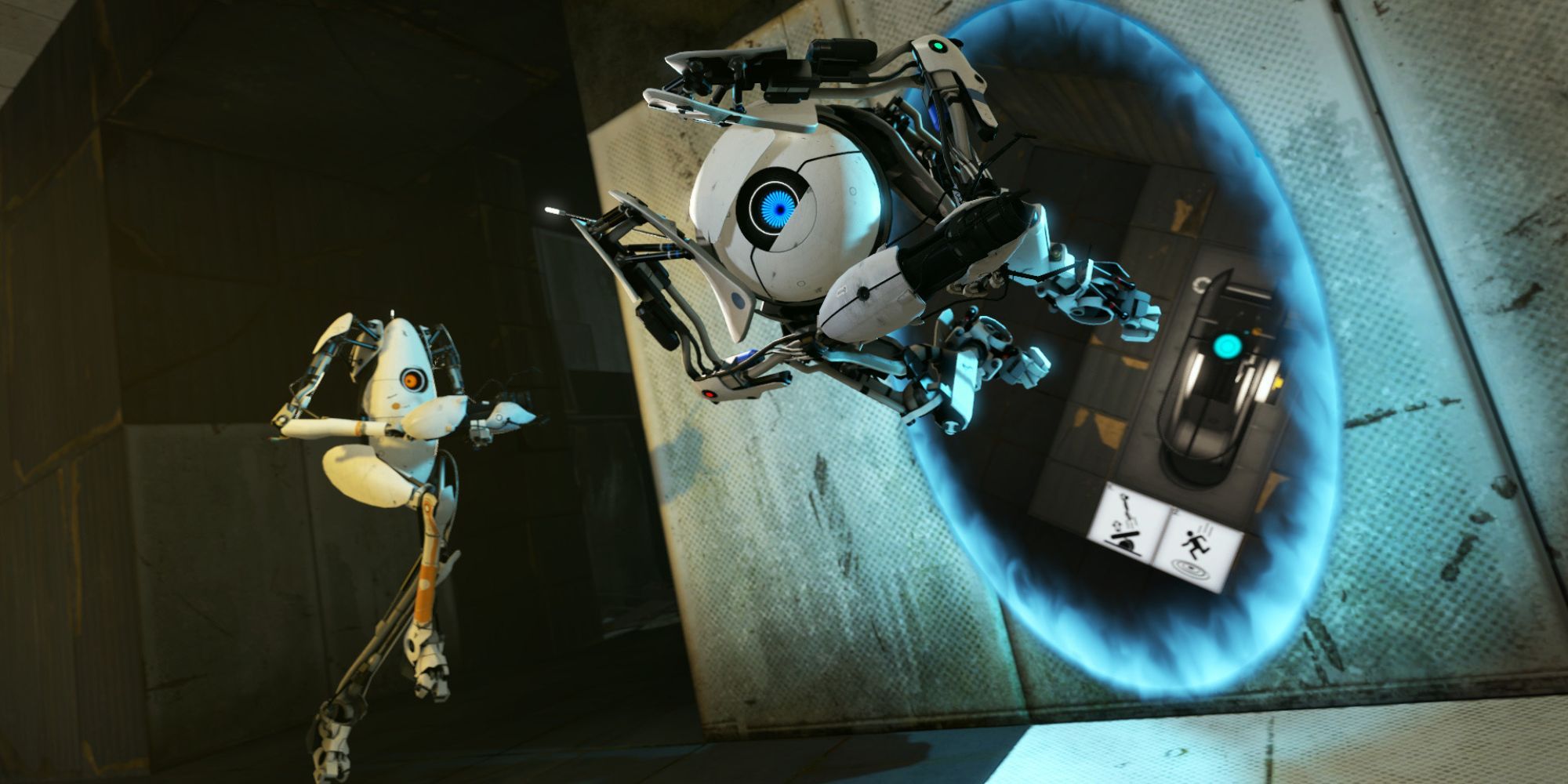 There is no reason not to play Portal 2 if you enjoyed its prequel. Heck, it's even better with its improved level design, gameplay, and new amazing characters. You still have to solve puzzles by placing portals. However, new features like lasers and tractor beams make things even more entertaining.
RELATED: Things Portal 2 Still Does Better Than Other Puzzle Games
Now, besides the single-player campaign, Portal 2 has one of the best two-person co-op experiences out there. Playing as robots Atlas and P-Body, you and your friend get to solve puzzles together, enjoy GLaDos's dry humor, and complete new test chambers as the game's unique story progresses.
7
Subsurface Circular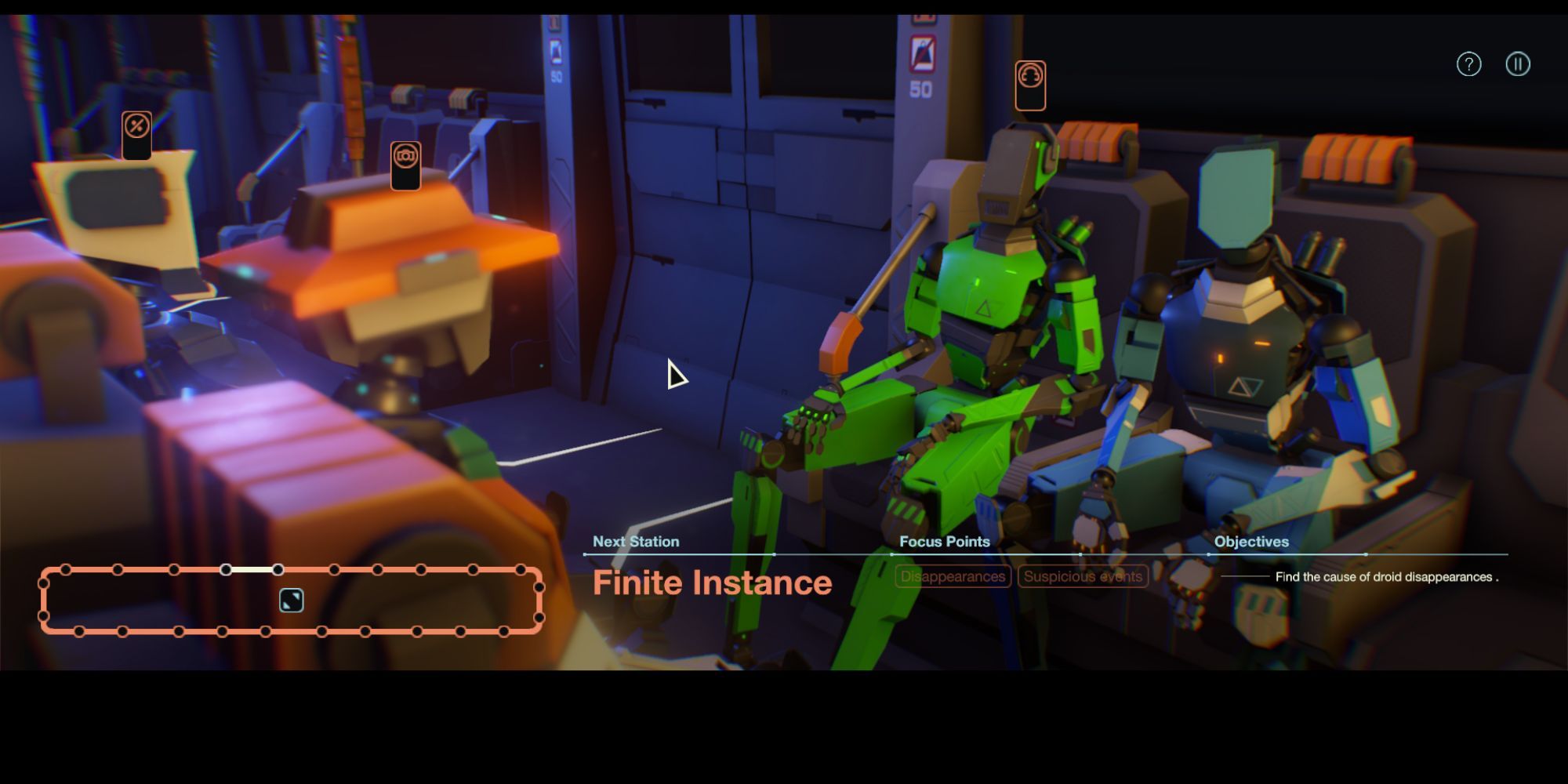 This one is an intriguing text-based adventure set in a subway train over the course of a single night. You play as a detective robot who investigates the case of missing robotic working class. Your game plan? To casually sit on the train, talk with other mechanical passersby, and gather the information needed to solve the mystery.
Sure, Subsurface Circular is a quite simple game that you can finish in one sitting. However, it leaves a lasting impression on its players. So, if you enjoy thought-provoking games that pose deep existential questions, then this one might be your cup of tea. Don't forget to explore its sequel, Quarantine Circular, for a similar futuristic experience.
6
NieR: Automata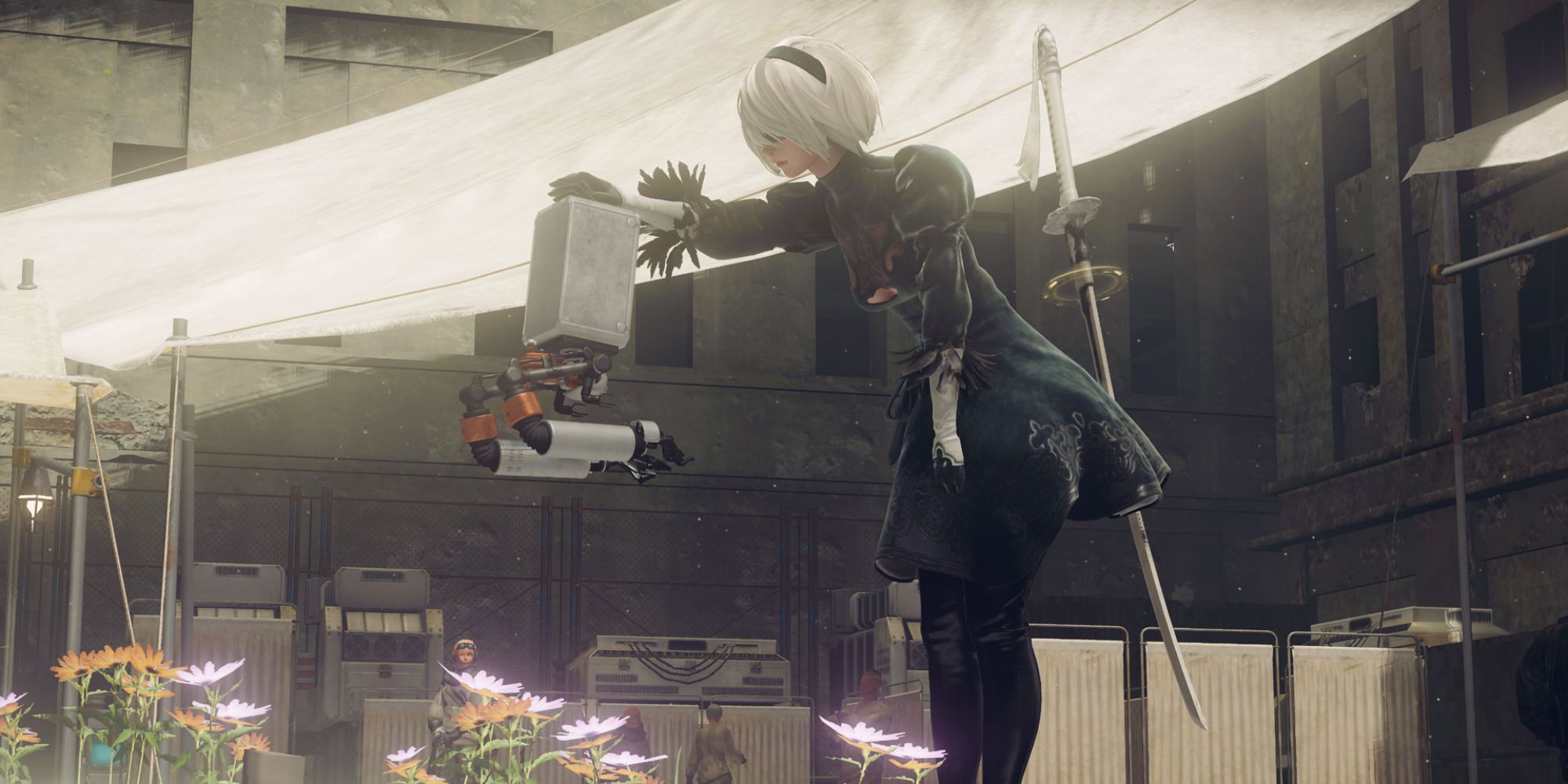 If there was ever a magic formula for a great video game, then NieR: Automata surely has it. A beautiful story set in a dystopian future that tackles philosophical themes? Check. Unforgettable soundtracks? Check. Fashionable androids? Without a doubt, also check.
Surprisingly, it's even suitable for almost any video game genre enthusiasts since NieR: Automata's elements vary from RPG, brawler, hack-and-slash, even to a text adventure. All that action is packed in a post-apocalyptic open world where you get to play as three different soldier androids that were made to destroy hostile machines created by aliens.
5
Detroit: Become Human
Detroit: Become Human is such an interactive experience that it could easily be mistaken for a 12-hour movie about a futuristic Detroit, where androids are seamlessly integrated into society. The game follows Kara, Connor, and Markus – three playable androids with compelling stories that'll emotionally invest you in their journeys.
However, bear in mind that the consequences of your choices highly affect the outcome of the game. After all, Detroit: Become Human has multiple possible endings, which makes it highly replayable.
4
The Talos Principle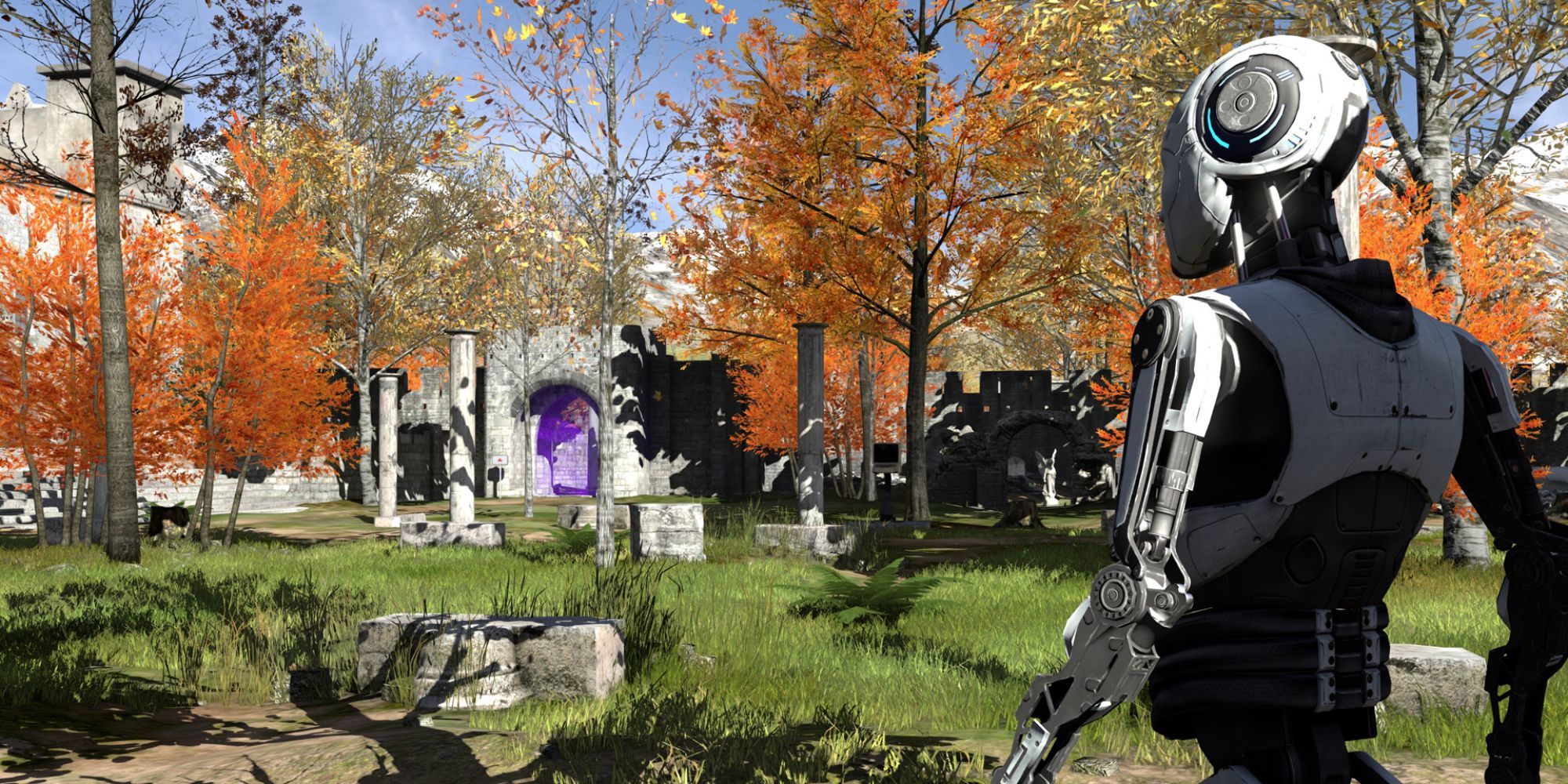 Consider yourself warned: not many games will send you into an existential crisis like The Talos Principle. Its philosophical concept blended into the historical settings might easily change the way you think about yourself and question the reality you live in – even though you play as a robot.
RELATED: The Talos Principle: Philosophical Questions Raised By The Game's Puzzles
On top of that, the game will test your intelligence with over a hundred complex puzzles that start off simple and gradually become more challenging. Plus, the story itself is like an enigma, too. It stays mysterious throughout, so you'll have to explore it and make some interesting choices that will eventually decipher it.
3
Haiku, The Robot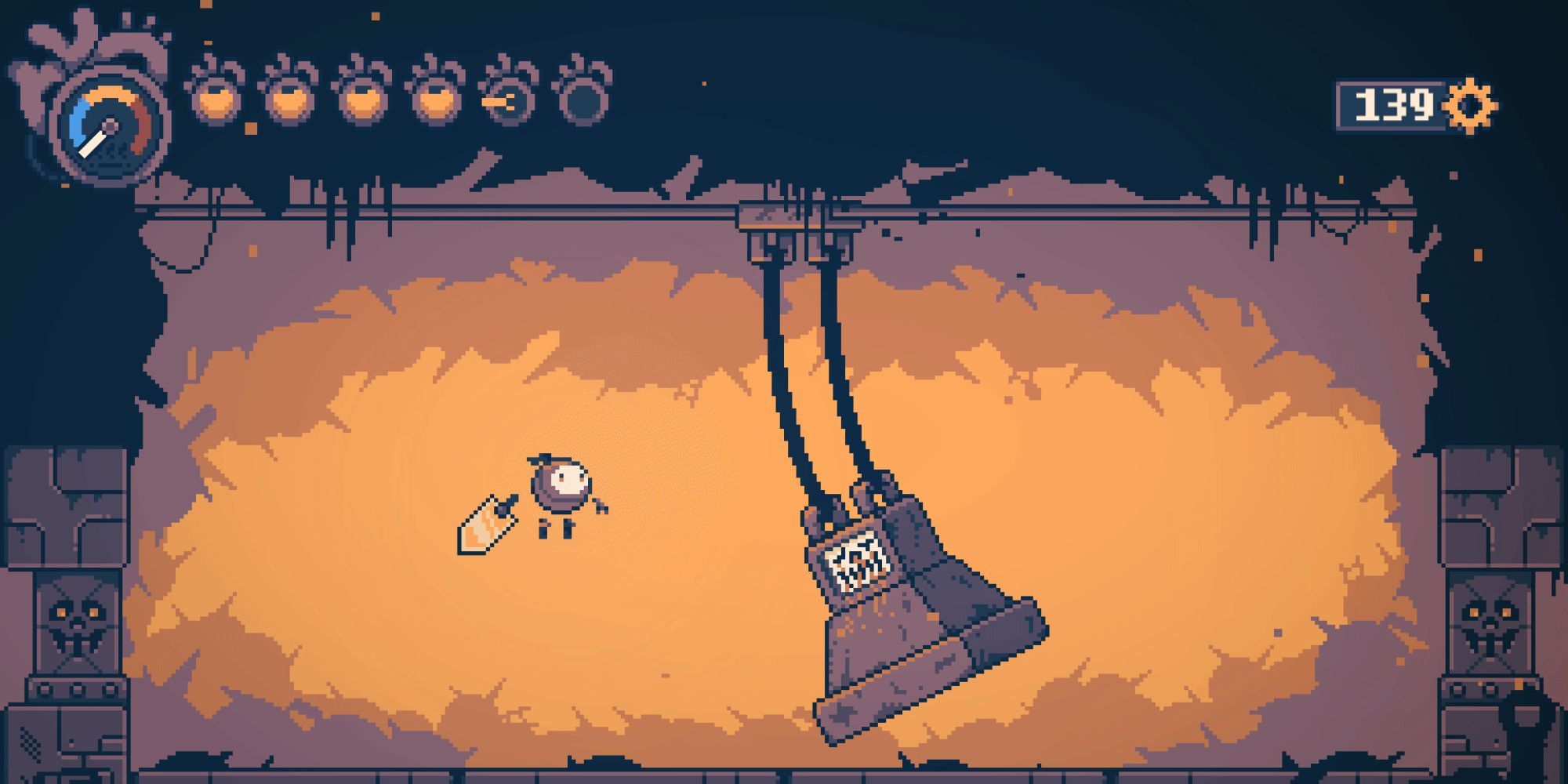 If you're looking for some easier options in the Metroidvania genre, then Haiku, The Robot might be a good choice. As the title suggests, you get to play as Haiku (the robot, of course) and experience the dystopian world of Arcadia.
Despite the retro aesthetic and cute pixelated characters, Arcadia is not a great place to be in. There are many unfriendly robots corrupt by a computer virus that will test your combat skills, so make sure to collect your power-ups throughout your journey. Sooner or later, you'll definitely need them to win some epic boss battles.
2
Heart & Slash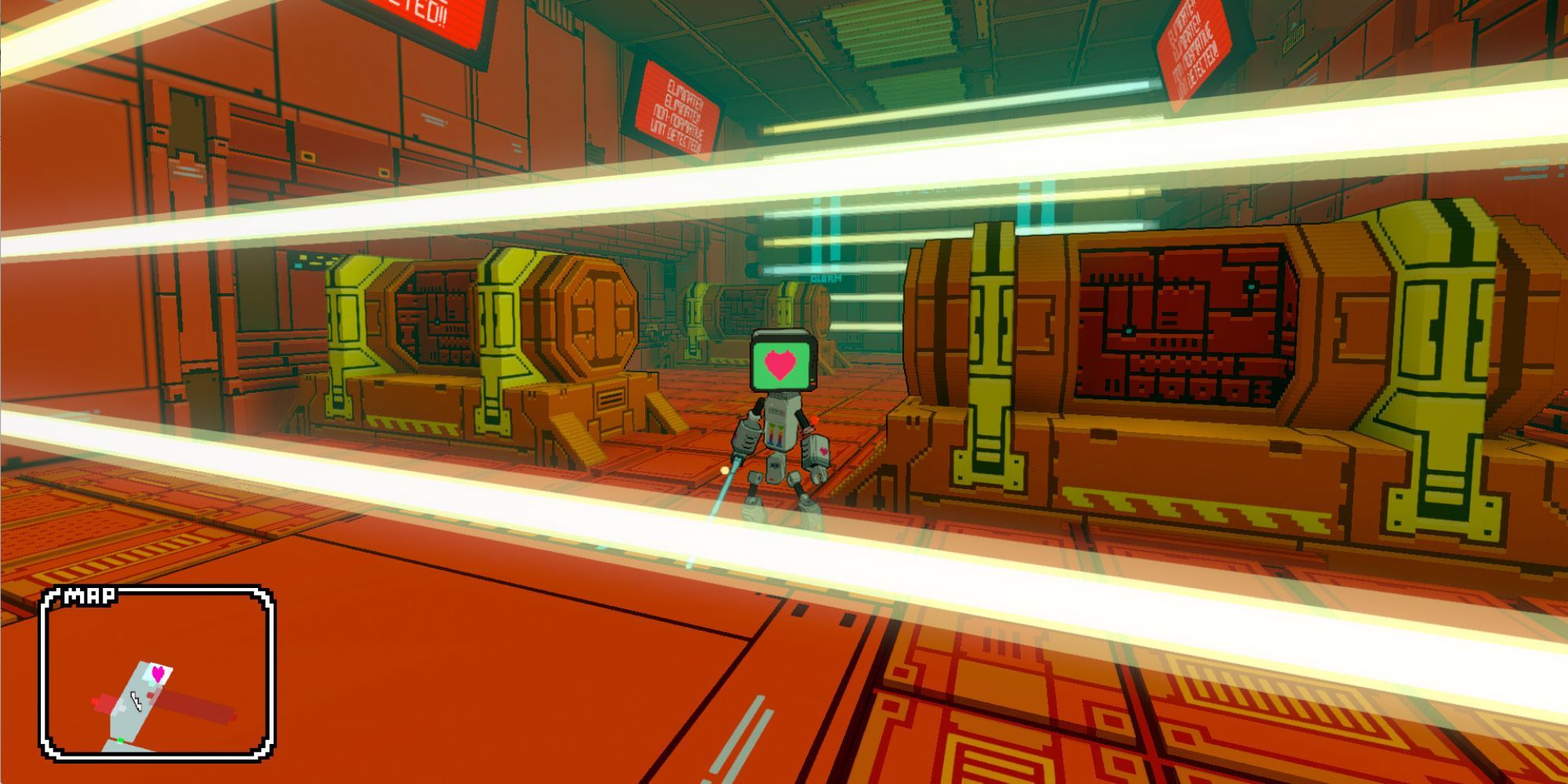 Heart & Slash is a good place to start for anyone wishing to explore the Roguelike genre. Playing as a robot named Heart, you battle machines that have wiped out humanity. Fortunately, there are tons of different weapons to choose from and some cool ways to upgrade Heart's gear.
Besides, your enjoyment of this 3D brawler's rapid action and sense of comedy is guaranteed. You will face different bosses and foes in every world, which will keep you on your toes. And by embracing the concept of permadeath, this game is intended to be very challenging, just like many others in its genre.
1
Grow Home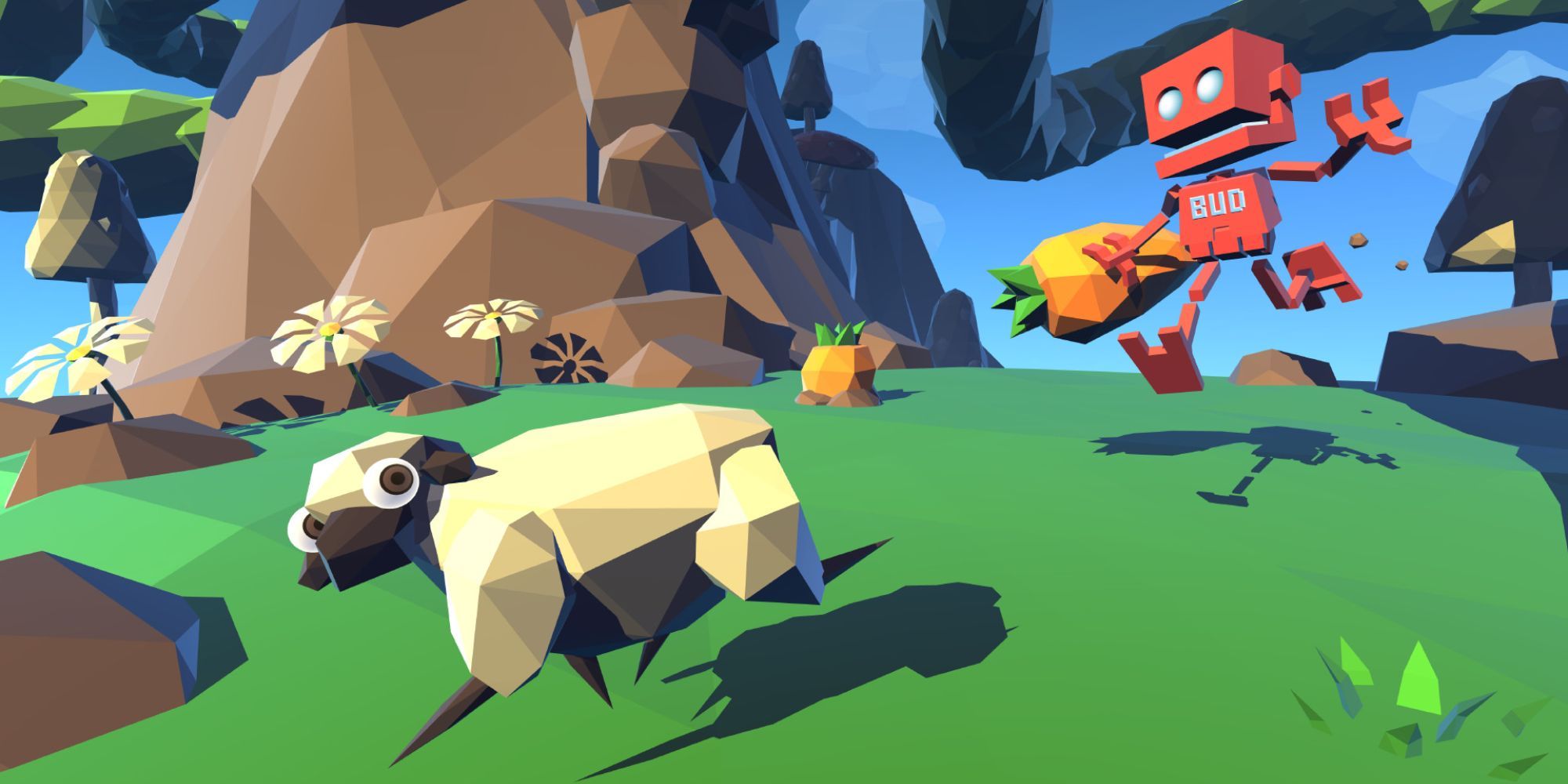 In this adorable adventure, you are a silly little robot named B.U.D., who gets to explore an open-world alien planet. You get to document some fascinating flora and fauna, but always remember that B.U.D. is on a quest to save his home. In other words, you'll have to focus on growing and climbing a giant plant that will help oxygenate his planet.
Grow Home is a fun and charming game overall, though it can be challenging at times. The gameplay focuses on movement a lot, so you better master the climbing mechanic since riding a Star Plant is a big part of the game.
NEXT: Best Robots In Fighting Games