2023 marches on and Nintendo continues to refuse to confirm or deny if there will be a new console coming in 2024. That might be due in part to the studio still having a lot of Switch-centric stuff coming through the end of the year and into 2024. Not just loads of new games, but also new editions of its current console. In fact, after being revealed almost exactly one month ago, two of those new limited edition consoles are available right now.
Those consoles are the Animal Crossing-themed Nintendo Switch Lites. Two were revealed and are on sale now, a teal console dubbed the Timmy and Tommy's Aloha Edition, and the Isabelle's Aloha Edition console which is coral. Other than the color, the two consoles are identical. Both have leaves from Animal Crossing printed on the back, and each console comes bundled with a copy of Animal Crossing: New Horizons.
RELATED: Best Nintendo Switch Games
Retailing for $199.99, getting one of the new consoles and a copy of New Horizons will actually save you a little money. Selling more than 42 million copies, making it the second most successful Switch game ever, New Horizons is understandably one of the many Switch games rarely subjected to a price cut. Buying it and a new Switch Lite separately will almost definitely cost you more than $200 unless you happen to stumble on a great deal for one or both.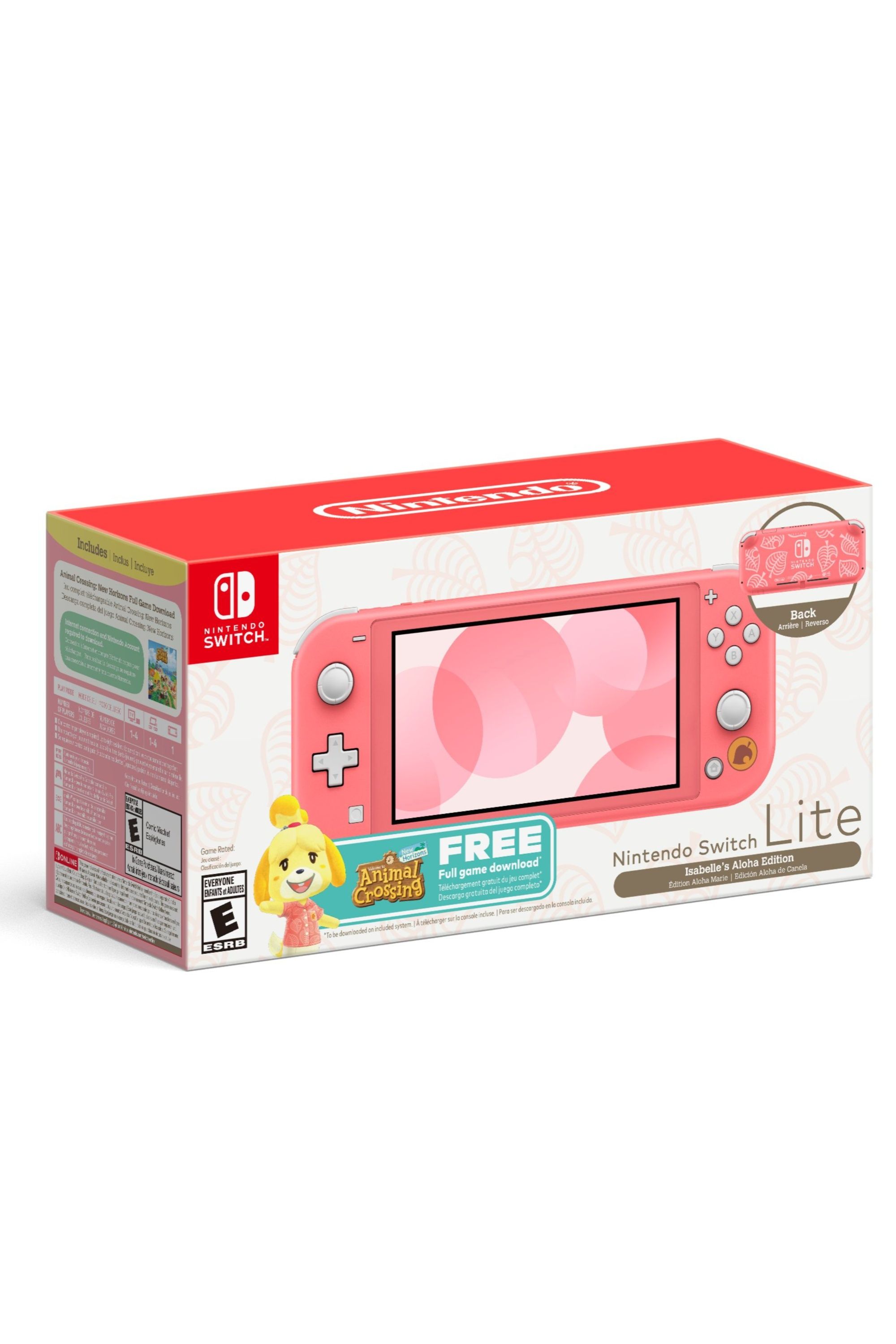 Isabelle's Aloha Edition Nintendo Switch Lite
Nintendo's special edition Isabelle Aloha Nintendo Switch Lite. Animal Crossing leaves printed on the back, and included a digital copy of Animal Crossing: New Horizons.
The base Switch and its OLED upgrade have received much more of the spotlight than the Switch Lite. They've also had more limited edition variations than the Lite, so it's nice to see the solely handheld version of the console get a little love. Especially from a game like Animal Crossing. Not only is it very popular, but it's the perfect game to play in handheld mode and will likely give New Horizons another sales boost over the holiday season.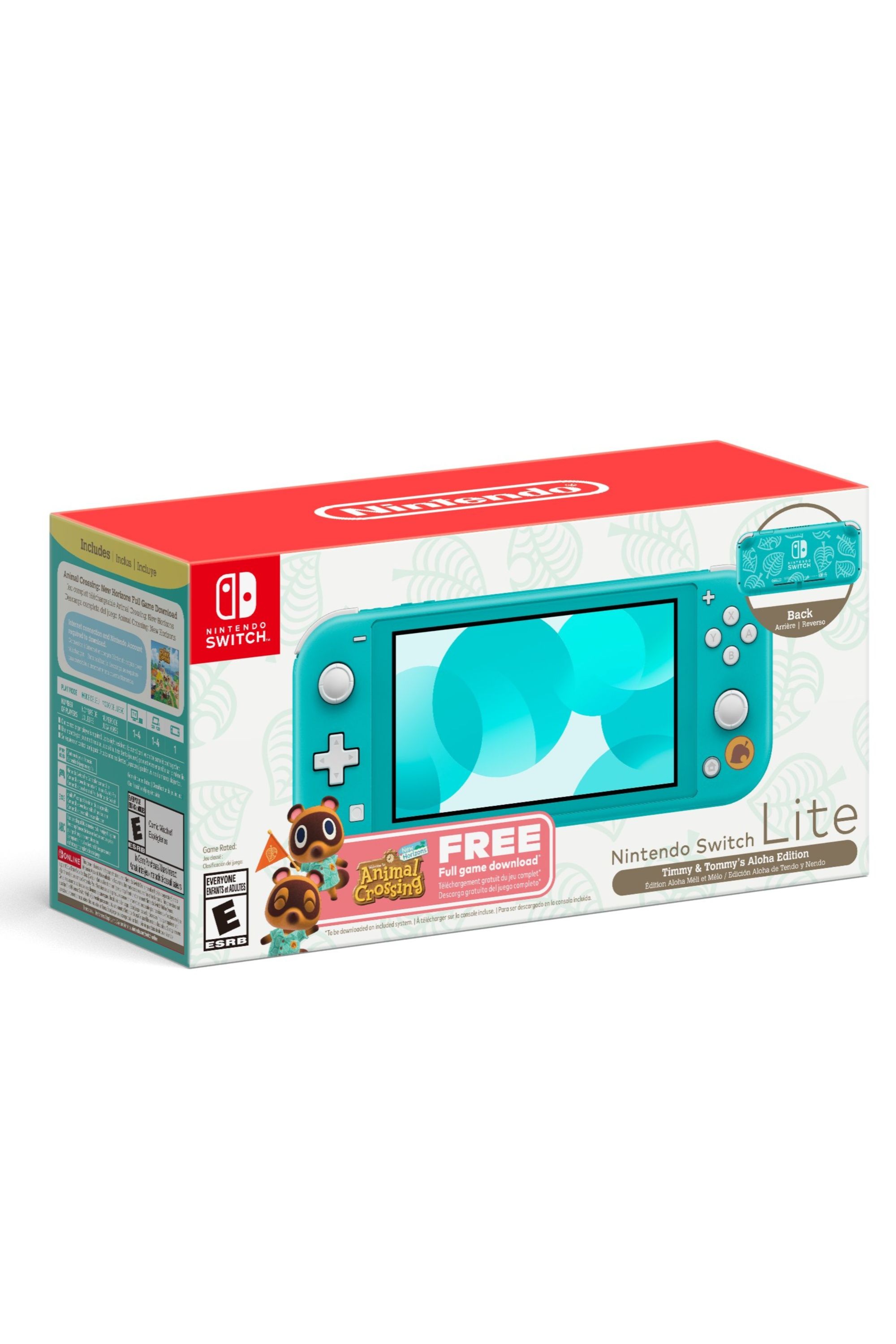 Timmy And Tommy's Aloha Edition Nintendo Switch Lite
The teal Timmy and Tommy's Aloha Edition of the Nintendo Switch Lite. Embossed with Animal Crossing leaves on the back and comes with a digital copy of Animal Crossing: New Horizons.
It has been three and a half years since New Horizons launched, and with no major updates in sight, Nintendo is clearly looking at other ways to keep the game alive and selling. Not only via the new Switch Lite consoles, but also through a crossover with Lego. The rumors that Animal Crossing will be teaming up with Lego were confirmed this week, mini-figure versions of its characters releasing a balloon present. What the sets are going to include, aside from the mini-figures, hasn't been revealed yet.
NEXT: Star Wars: Unlimited's Spark Of Rebellion Set Now Has A Release Date