Looks are everything in Night City, or so we're told. True enough, Cyberpunk 2077 has a pretty great character creation system and enough clothing options to leave you stuck in your inventory for hours deciding what to wear, but you rarely get to see the results. For the most part, you're playing in first-person, leaving your drip unappreciated throughout the game.
Now, CD Projekt Red hints that this might not be the case in the Cyberpunk 2077 sequel that's currently in development. Finally, the next game in the series could let us toggle into third-person, giving us a better look at our character and the futuristic fashion of Night City
Related: Cyberpunk 2077's Non Lethal Combat Options Are So Confusing
This comes from a Q&A session with Cyberpunk 2077 devs (thanks, VGC), with quest director Paweł Sasko saying that the team is "yet to see" if it will stick with first-person in the next game, codenamed Orion.
Despite this, he defended keeping 2077 in first-person throughout its development, saying that it was integral to establishing the game's identity outside of CDPR's other series, The Witcher.
"The first-person perspective is the main characteristic for Cyberpunk," says Sasko. "What we wanted to do was for Cyberpunk to have its own identity and to be noticeable as this different thing.
"These days it's YouTube, Twitch and screenshots that sell games, and this is a way one can use to show that identity and individuality to players. A first-person perspective helped Cyberpunk develop this identity a lot."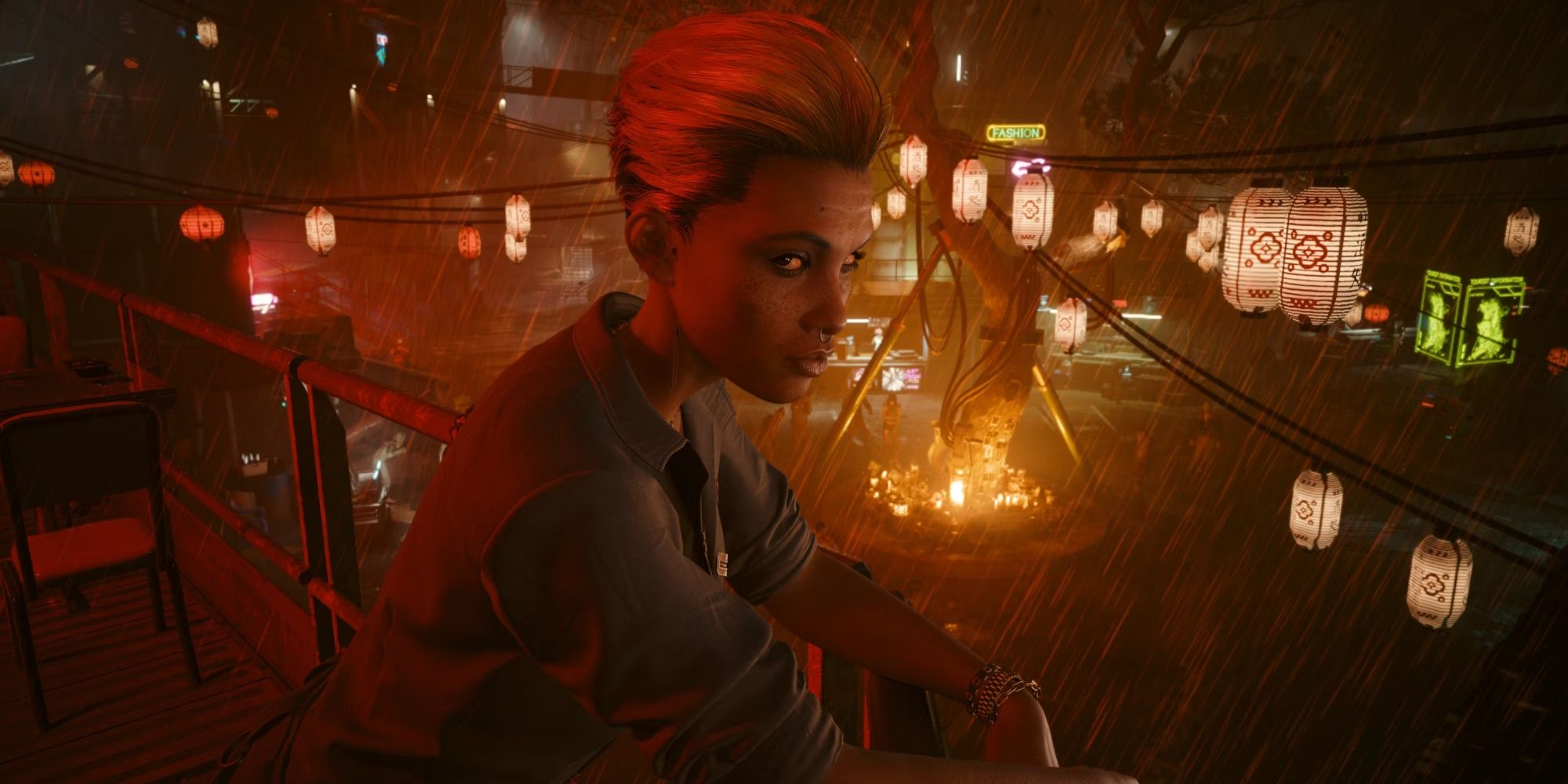 Since Sasko was such an advocate for first-person in Cyberpunk 2077, it's telling that he can't confirm that it will return in Orion. In this case, it seems that CDPR is at least considering switching things to be more like The Witcher or letting players select how they'd like to play, perhaps like a Bethesda game.
Of course, this discussion also highlights just how early Orion is in development if something as wide-reaching as the camera perspective hasn't been nailed down. This, admittedly, isn't that surprising, given that the team only just dropped the long-awaited Phantom Liberty expansion for Cyberpunk 2077, and will continue to support it with performance-issue patches for the foreseeable future.
That's not even getting into the non-gaming side of things. As we learned yesterday, Cyberpunk is getting a live-action series, following on from the success of the anime spin-off, Cyberpunk: Edgerunners. It's safe to say that the game has recovered from its rocky launch back in 2020, and isn't going to be ditched by CDPR in favour of getting more hands to work on The Witcher series.
Next: Every Card Revealed For Magic: The Gathering's Universes Beyond: Doctor Who Commander Decks