EA kicking off the post-FIFA era of EA Sports FC with a mobile game is not an instantly tantalising prospect. Most things attached to EA FC these days, including every single promotion for the game, is tied into Ultimate Team, and I wouldn't expect this hypothetical mobile game to be any different. Even if it was closer to what FIFA (we're all still calling it that, right?) should be, ie playing football rather than auctioneering around the meta, I've played enough mobile football games, FIFA licensed or otherwise, to know they're a bit naff. Stick Cricket Classic is still the best mobile sports game there ever was and ever will be. But this new FIFA-but-not-FIFA-anymore mobile game seems far better than you might suspect.
FC Tactical, the mobile game in question, is a turn-based version of the EA Sports FC experience. It was revealed when the EA FC gameplay was first shown off as Erling Haaland was wheeled out to emphasise the game's increased focus on individuality via PlayStyles. With so many new features revealed and extra information on how Ultimate Team would continue to work, FC Tactical was a footnote. A brief mention that a turn-based game would be coming in the future, and then back to Didier Drogba and Luis Figo bringing out trophies that were going to be in the game.
Related: Let Me Sign Women In EA FC Career Mode
At the time, I was excited about the game, although admitted we didn't know a lot about it. "A turn-based strategy game offering entirely new ways to experience the world's game" was the only reference the showcase made to FC Tactical, alongside a brief clip of it appearing in the background graphics before quickly being replaced with more Ultimate Team. Now though, we know a little more about it, and there's a lot of reasons to be hopeful.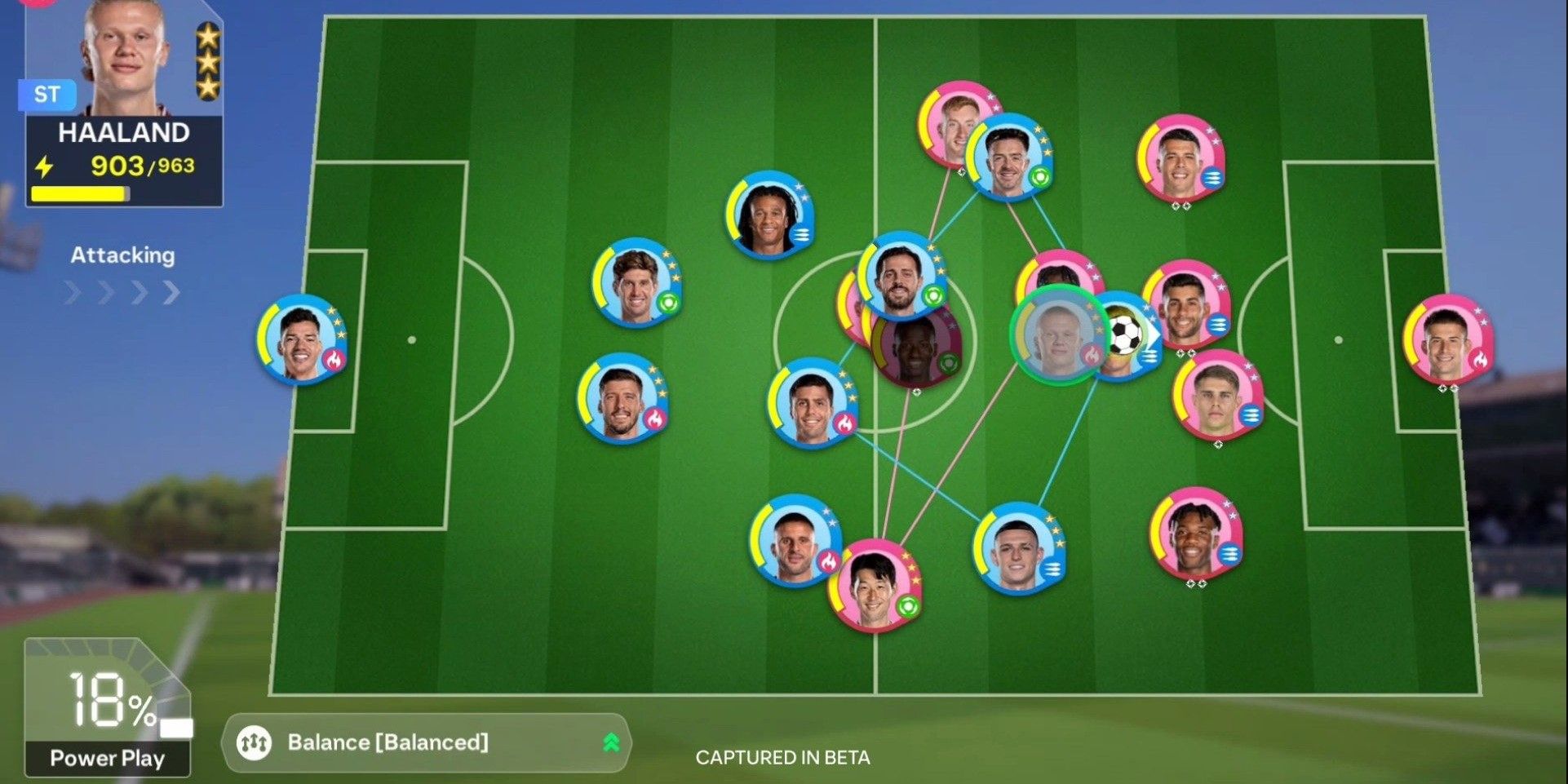 We still don't have any footage of it in motion, but we do have some screenshots, a release date, and knowledge that it's free with in-game purchases. That last point is obviously a cause of concern – freemium mobile games tend to be most concerned with doing just enough to keep you hooked while enticing you to spend actual money to earn your way around the grind, rather than offering an enjoyable experience in their own right. Crash Bandicoot and Tomb Raider both suffered this indignity. Pokemon Go, however, was able to keep me around for four or five years before I slipped away, all without spending a dime.
Since we don't know about the game's monetisation, I'm going to side-step that for now aside from noting that free with purchases seems like a worse deal for players than paying ten bucks and having the game for keeps. However, I also know that we tend to budget app purchases so much tighter, thinking hard about whether we really want to spend $0.99 on a game, while thinking nothing of paying extra for guac. Or, for that matter, playing full price for a new FIFA/EA FC each year, then spending on top of that to keep our Ultimate Teams at their ultimatest.
The game itself has a lot going for it. It seems to let you build a team however you'd like, with the ability to level players up 60 stages, gaining better stats each time. However, all the screenshots show established teams like City and Spurs with their actual players, rather than assembled superstars. You'll then take them out to the pitch and make choices around whether you'll confront different scenarios with an attempt to dribble, pass, or shoot, with other options available depending on where you are on the pitch. In regular FIFA EA FC, you make these choices in real time and your own skill matters as well as those of the player you're controlling. In FC Tactical, it's more about chance and maths, analysing the situation you're in and working your way out of it rather than reliance on the pace meta.
The presentation does resemble FUT, with cards on a football pitch in formation, but there's only so many ways to visualise how a football team sets up. As long as these cards work in fresh ways from the six-stat build of Ultimate Team, and have room for more diversity while also growing as you power them up, it should be unique enough to make it.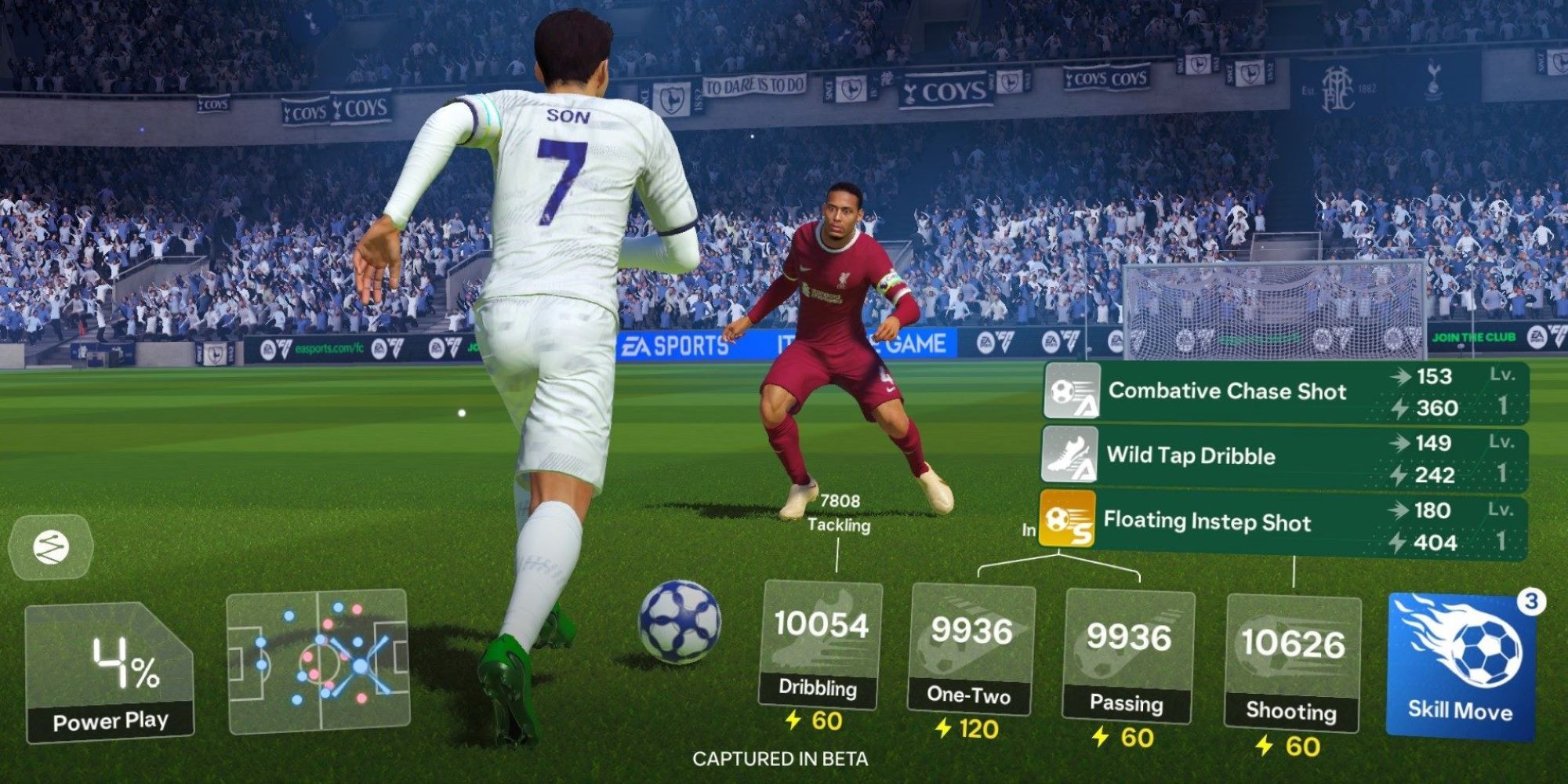 There are a lot of ways FC Tactical could go wrong. Monetisation is an obvious one, but EA FC's (see, I'm learning) strength has always been the speed at which the game is played, and Tactical strips that away in favour of a methodical approach. If it feels slow and stilted, and lacks the sort of complexity turn-based games need to thrive, then it might find itself falling between the cracks of the niches it could appeal to. But we have badly needed a football game that sees the sport in a different light for a long time now, and if FC Tactical can deliver, it's worth supporting.
Next: Nintendo Finally Acknowledged What We're All Thinking About Those Elephants