Quick Links
How To Break Up While Dating
What Happens After Divorce?
In addition to building a strong community and tending to your farm, Stardew Valley also allows you to get married. Similar to marriage in real life, you will have the option to get divorced. Although this may not be the ideal situation, sometimes divorce happens, and that's okay. In this guide, we are going to go over how to get divorced, as well as what happens afterward.
Related: Stardew Valley: Tips for Romancing a Marriage Candidate
Prior to getting a divorce, you will need to be married, of course. Once your relationship has developed enough with one of the available marriage candidates, you can ask them to be your boyfriend or girlfriend, and then eventually marry them. After living together for a while, you may realize that you don't like your spouse anymore. Luckily, getting a divorce is relatively simple.
Updated October 12, 2023 by Jacqueline Zalace: Breaking up is a sad reality of dating, both in real life and in Stardew Valley. We've updated this guide with information on how to break up with a partner who is not your spouse yet. Additionally, we've updated the formatting slightly to help you find what you are looking for.
How To Break Up While Dating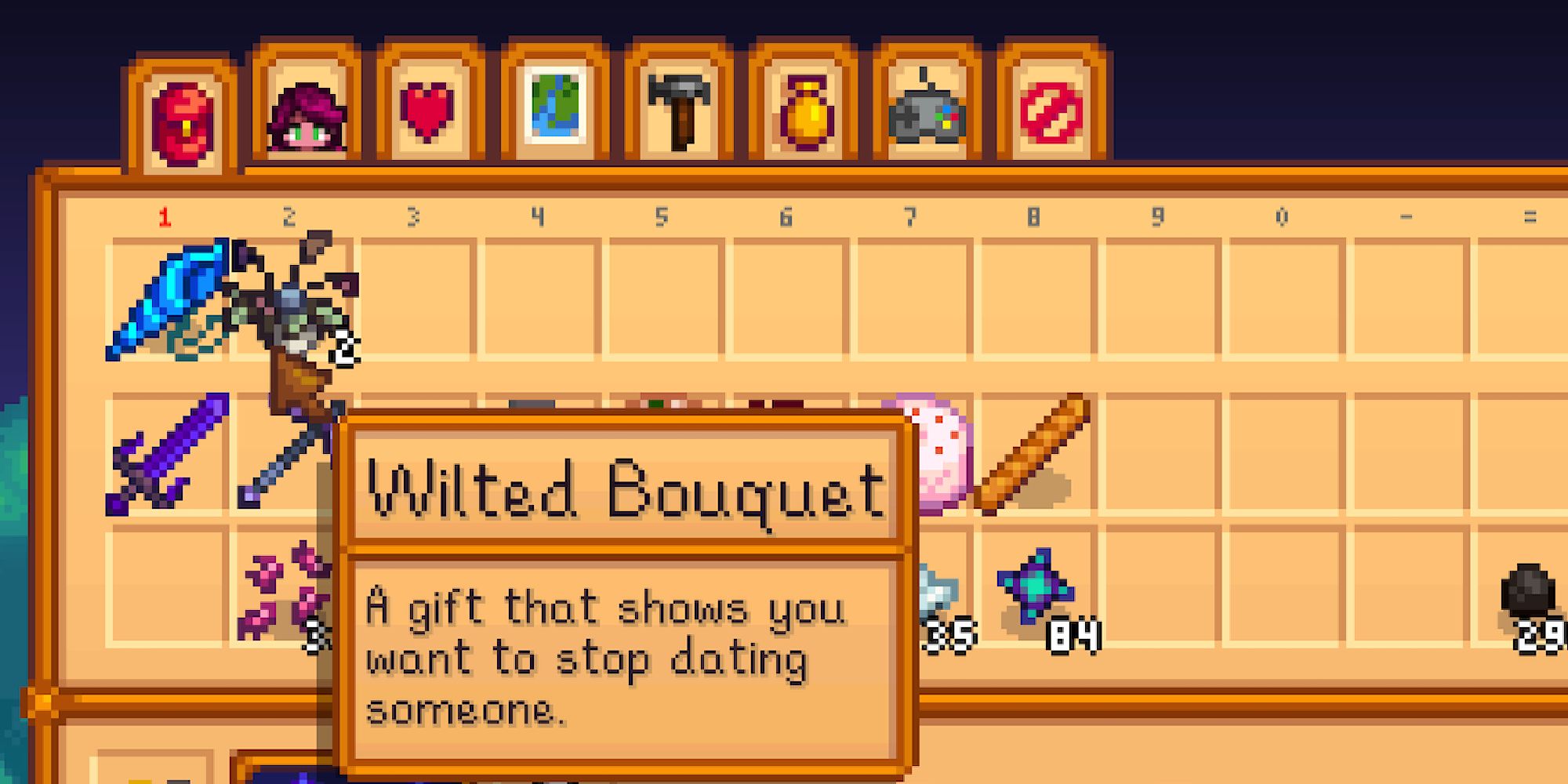 Before you get married, you will have a boyfriend or girlfriend. If you decide to break up with them before getting married, the process is a bit simpler (and cheaper). To break up with a partner, you will need to give them a Wilted Bouquet.
The Wilted Bouquet is made by placing a Bouquet and one Coal into a furnace. The Bouquet is purchased from Pierre for 200g, and is used to ask NPCs to be your boyfriend/girlfriend. As such, this may be the second Bouquet that you purchase. After ten in-game minutes, the furnace will be done processing and you can grab the Wilted Bouquet.
You cannot give a Wilted Bouquet to your spouse.
You can give the Bouquet to the NPC that you are currently dating; this will end the relationship and change your current relationship to five hearts. If you are married already, you will need to go through the divorce process, which you can learn more about below.
How To Get A Divorce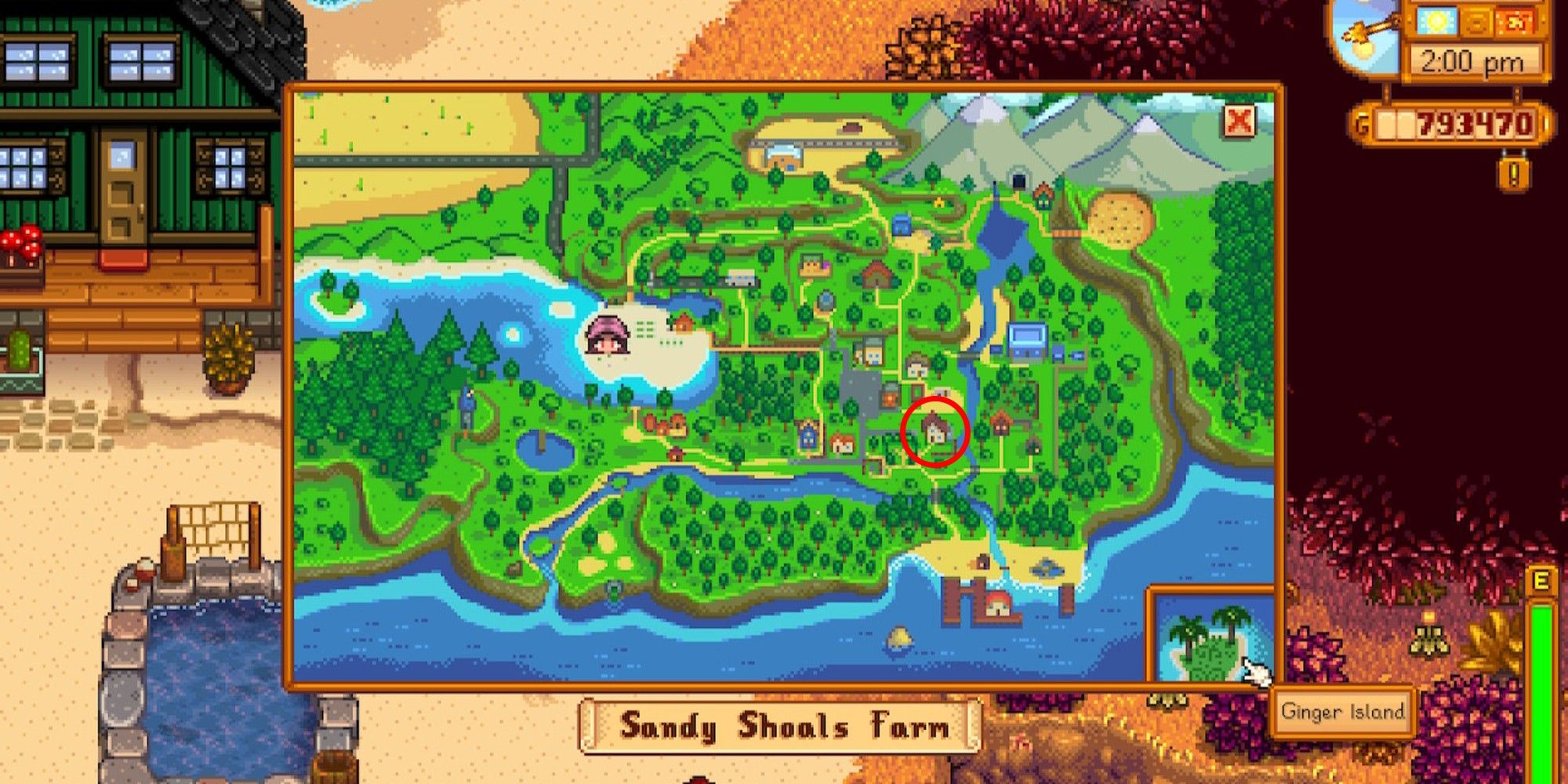 To file for a divorce, you just need to go to Mayor Lewis' house. You can see the location of his house circled on the map above. Once you are at his house, go inside.
On the left side of his house (straight in front of the entrance), you will see two books. Interacting with the book on the right will bring up the divorce panel.
Divorce Fees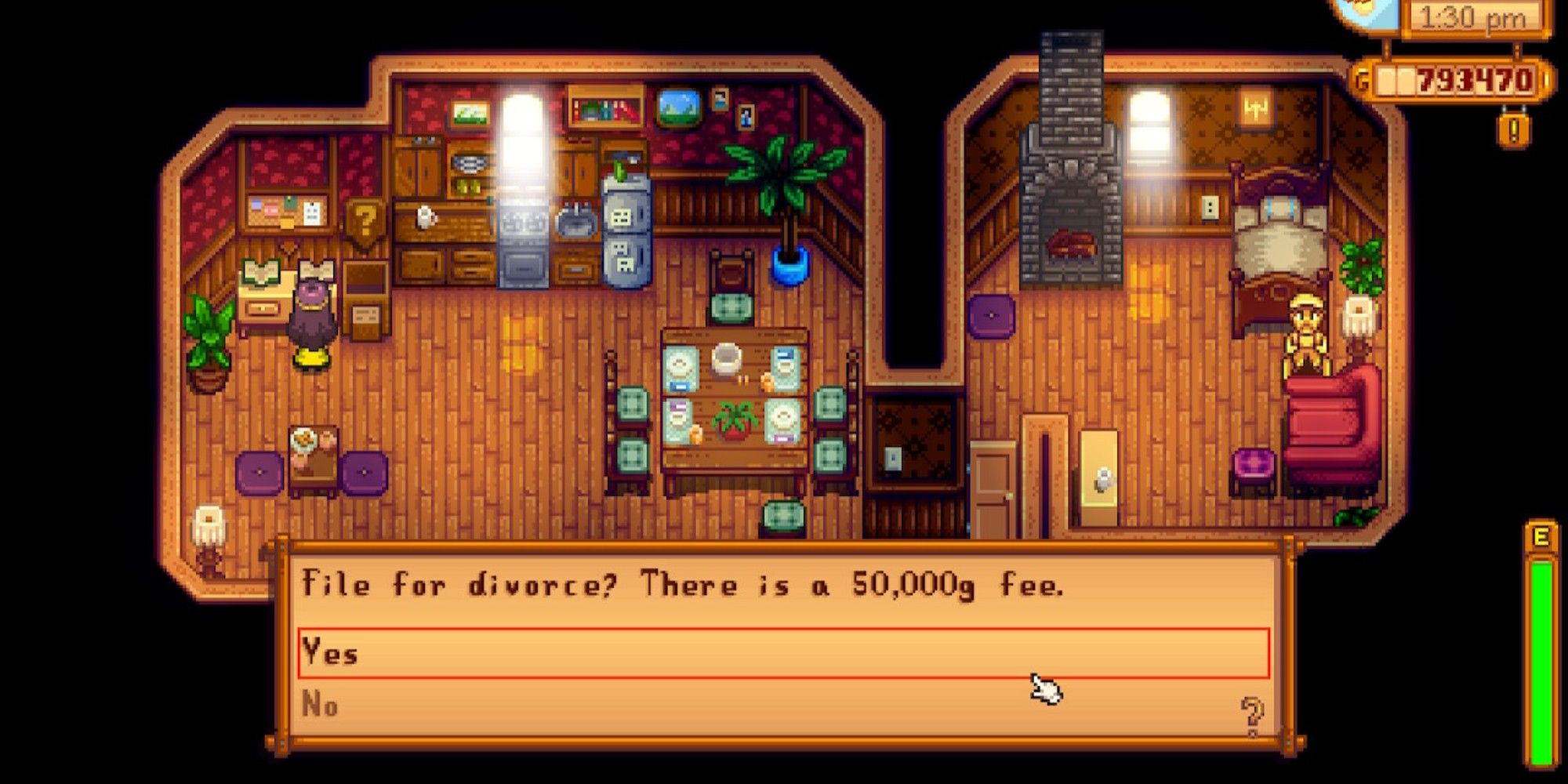 Filing for divorce will cost you 50,000g. This is a lot of money, so be sure that you want a divorce before paying it. If you choose 'yes,' you will have until the end of the day to change your mind. You can interact with the book again to change your mind, but once Mayor Lewis locks his doors at 10 p.m., you can no longer cancel the divorce.
Before filing for a divorce, make sure that you really want to! In addition to costing money, your spouse will become your ex, and they will not treat you the same.
What Happens After Divorce?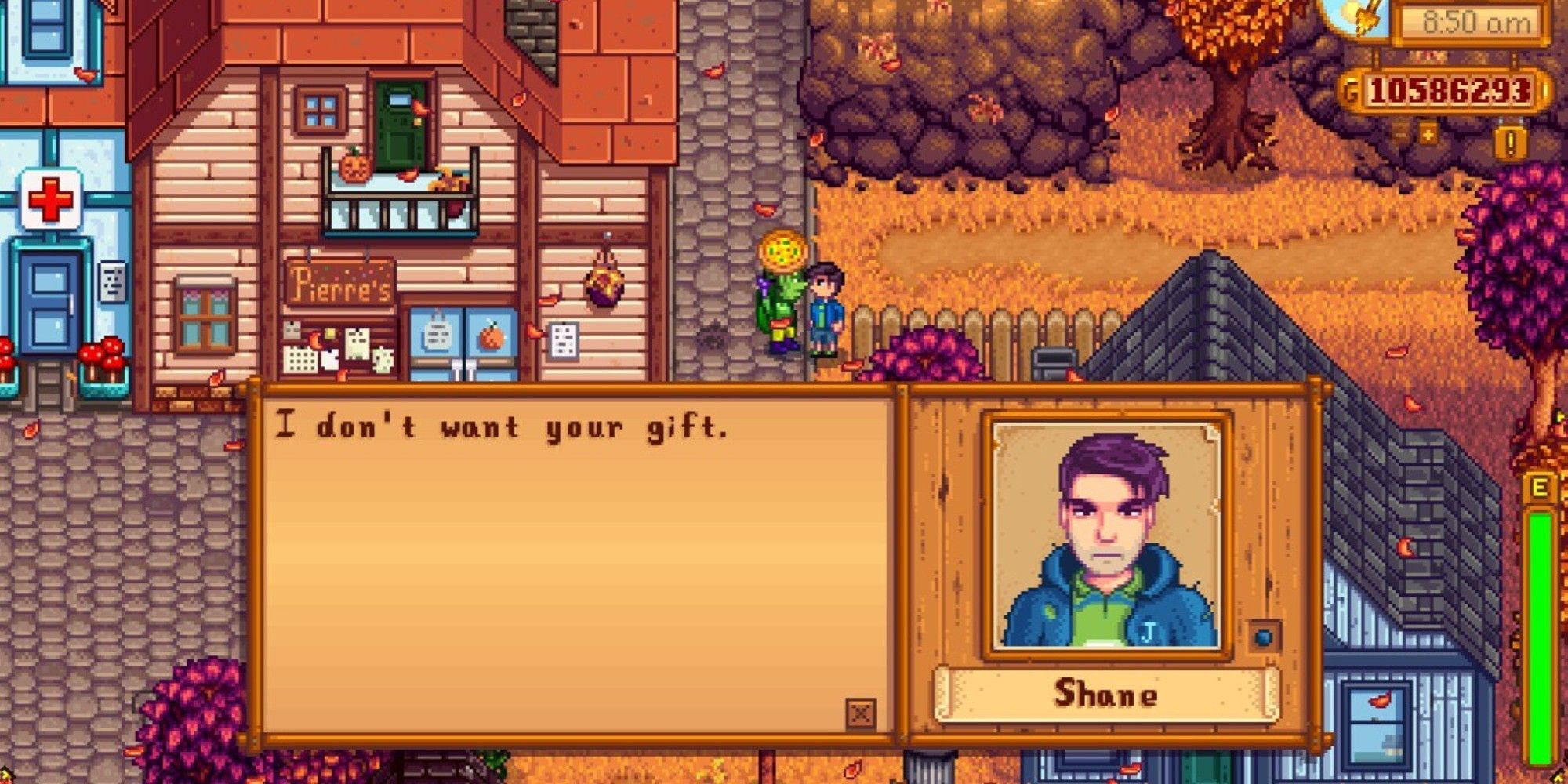 The day after you divorce your spouse, they will move back into their original place of residence. Their unique room in your house will disappear, as well as the spouse hobby area behind your house. The relationship between you and your now ex-spouse will reset to 0 hearts, and 'ex' will appear below their name on the friendship tab of the menu.
After divorce, your spouse will be incredibly negative in interactions with you. They will not accept gifts, and they will mention your failed marriage. Additionally, they will not attend your potential future wedding or talk normally to you during festivals. Overall, your ex will not like you.
Witch's Hut Shrines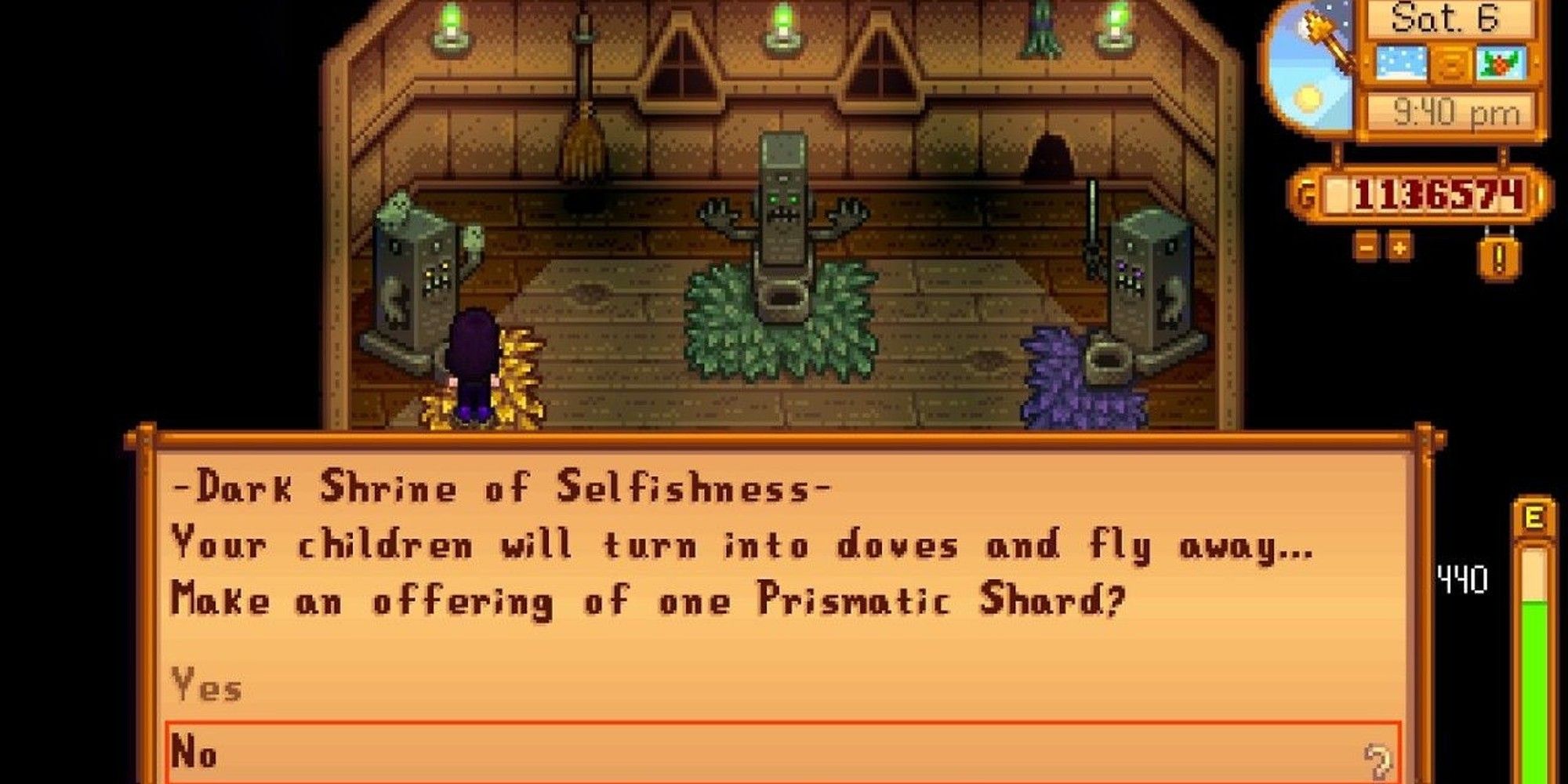 By completing The Goblin Problem quest, you will have the option to erase your spouse's memory. After completing this quest, you can visit the Dark Shrine of Memory at the Witch's Hut. Here, you can pay 30,000g to have your ex's memory erased. Talking to them will no longer yield negative interactions, so you can build a normal friendship.
In the Witch's Hut, you can also use one Prismatic Shard to turn your children into doves. It's pretty eerie, but if you don't want the children you had with your ex, you can get rid of them. Keep in mind that this can cause some weird events to occur, such as strange calls from the supposed ghosts of the dove-children.
Next: Stardew Valley: Tips For Your Farm Layout