The Outlands in Dungeons & Dragons is a place of perfect neutrality. Under the effects of cosmic realignment, this place is a constant fluctuation. There is something constant, though, and that's the Spire towering over the landscape. From the Spire at the edge of the outlands are sixteen evenly spaced towns known as gate–towns.
Related: Dungeons & Dragons: Planescape – How To Run Glitch Characters
Each of these gate–towns is so aptly named because they're centered around portals to the Outer Planes. These towns mimic the Outer Planes their portals go to, making each of them seem completely distinct from the other. Which gate–towns are the best, though?
16
Hopeless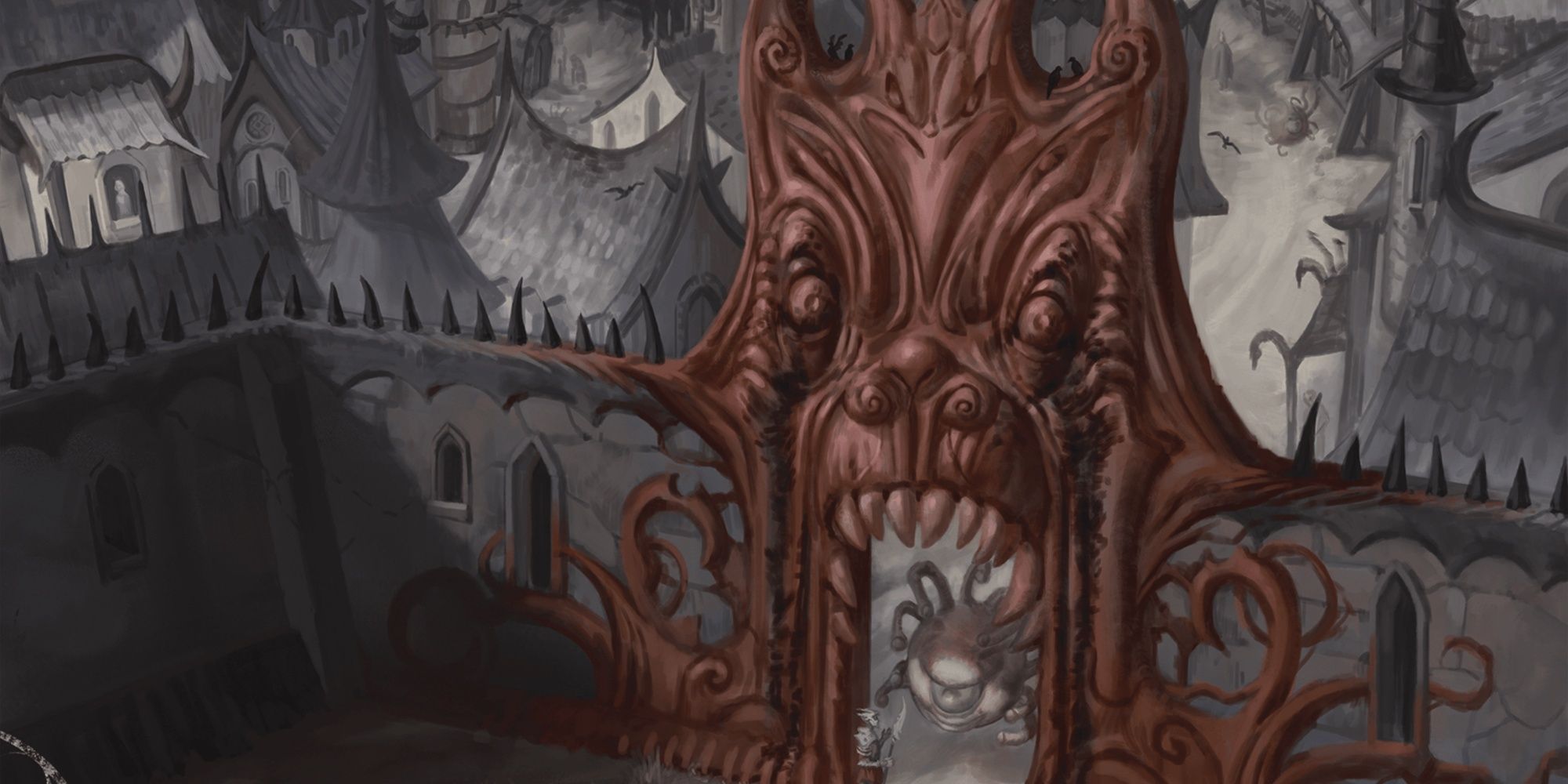 With only one entrance, the Screaming Gate, there's just a sense of constant dread and hopelessness that pervades this gate–town. A grey and pallid area, even its citizens dress in the most dreary clothing, with no one looking to stand out at all. You won't see much color whatsoever here, or much of anything, really. The Humanoids who live here only exist, with the Screaming Gate being an addition from the current ruler to create a semblance of authority for a gate–town that has in the past been a pushover. It's not a place you'll particularly want to visit. The gate leads to the waste of Hades.
15
Plague–Mort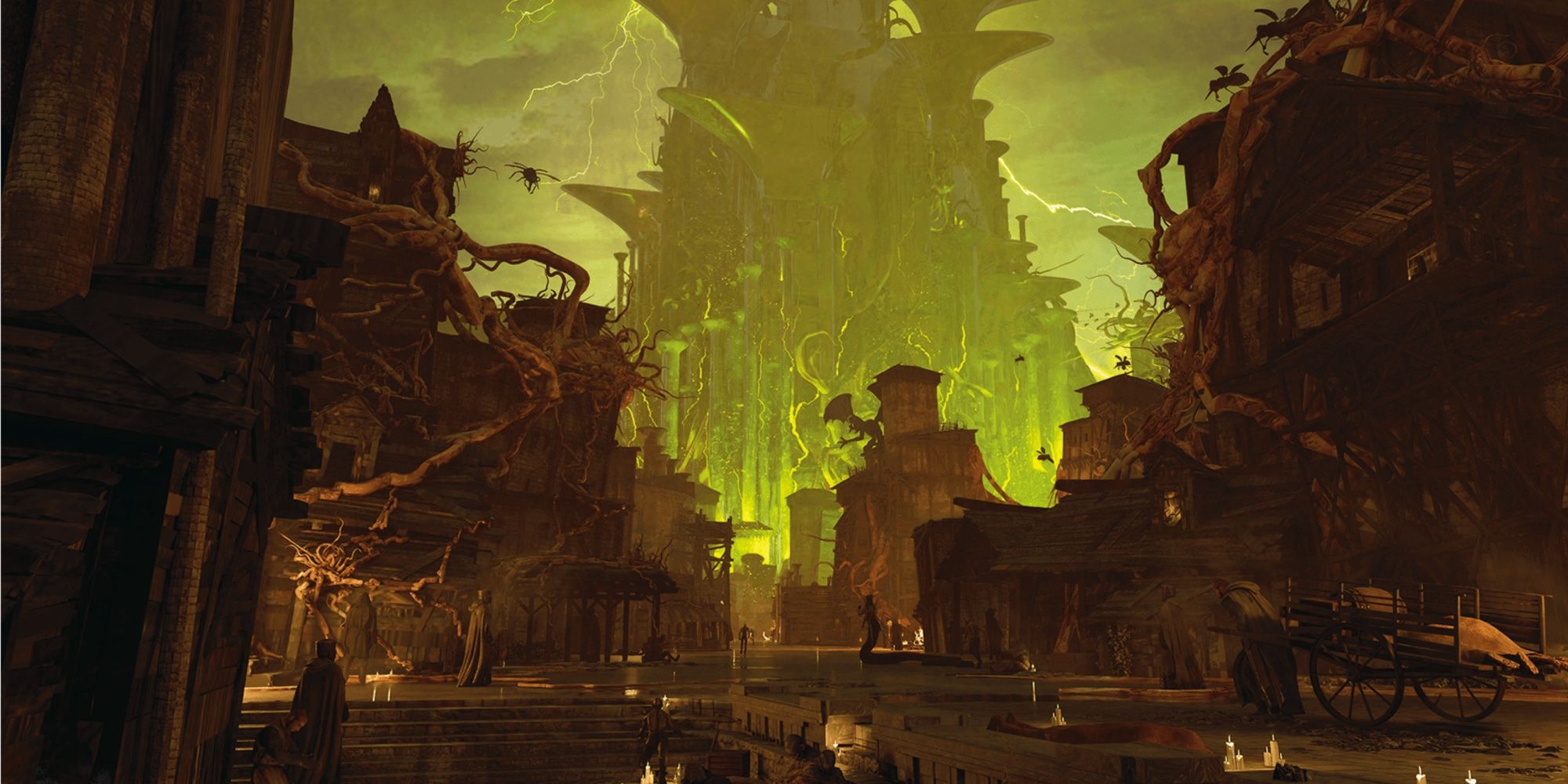 With citizens that are mostly demons and humanoids and a festering portal gate going to the layers of the abyss, Plague–Mort is kind of a scary place. The gate itself is a pit with an inky sinkhole guarded by demons and Hounds. A dank and dreary area, its citizens are always on edge since, at any moment, a horde of demons can come through the gate and begin slaughtering citizens in the town. Citizens who are found to be uncooperative are cast into this noxious void, sacrificed as another demon serving the area is popped out, taking its place. Probably the most dangerous gate there, be weary of Plague–Mort.
14
Ribcage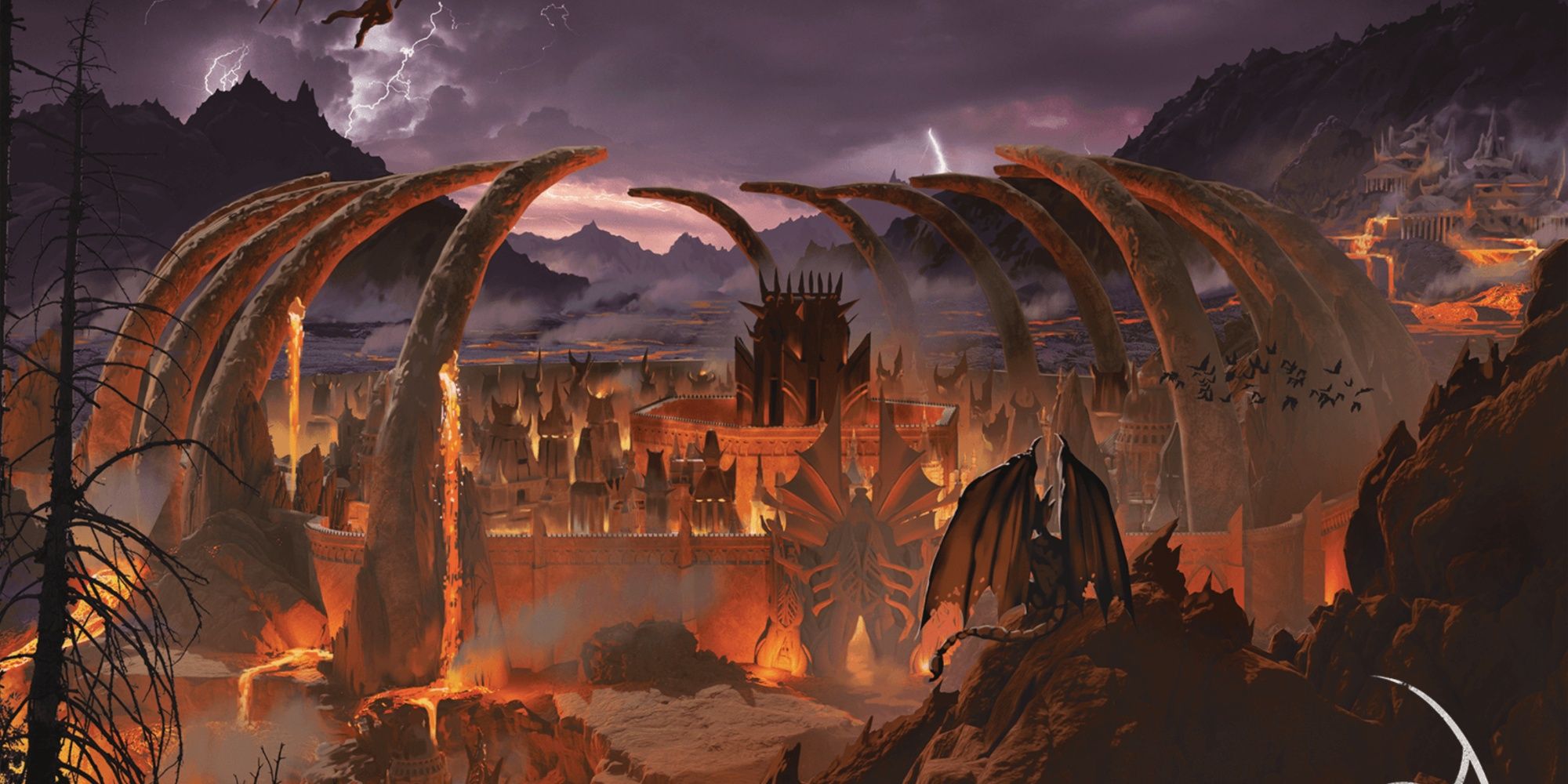 Any gatetown attached to an area of the nine hells is going to be a rough place. With a citizenry of devils and humanoids and a gate headed to the Nine Hells of Baator, you can already guess how hard this gate-town will be to live in. The hierarchy is decided based on how treacherous and vile its citizens can be to work their way up the ladder.
Related: Martial Vs. Spellcasting: Which D&D Classes Are Better?
Most leaders will, of course, be the most vile you'll find then. Funnily enough, a succubus by the name of Duchess Zelza Zurkbane is enacting policies to ensure the number of devils isn't overwhelming and to keep a semblance of peace. Don't be fooled, though; Zelza isn't in it for her citizens, and she'll easily sell everyone to the nine hells for a promotion. It's as menacing on the inside as it looks on the outside like a ribcage trapping all of its citizens.
13
Torch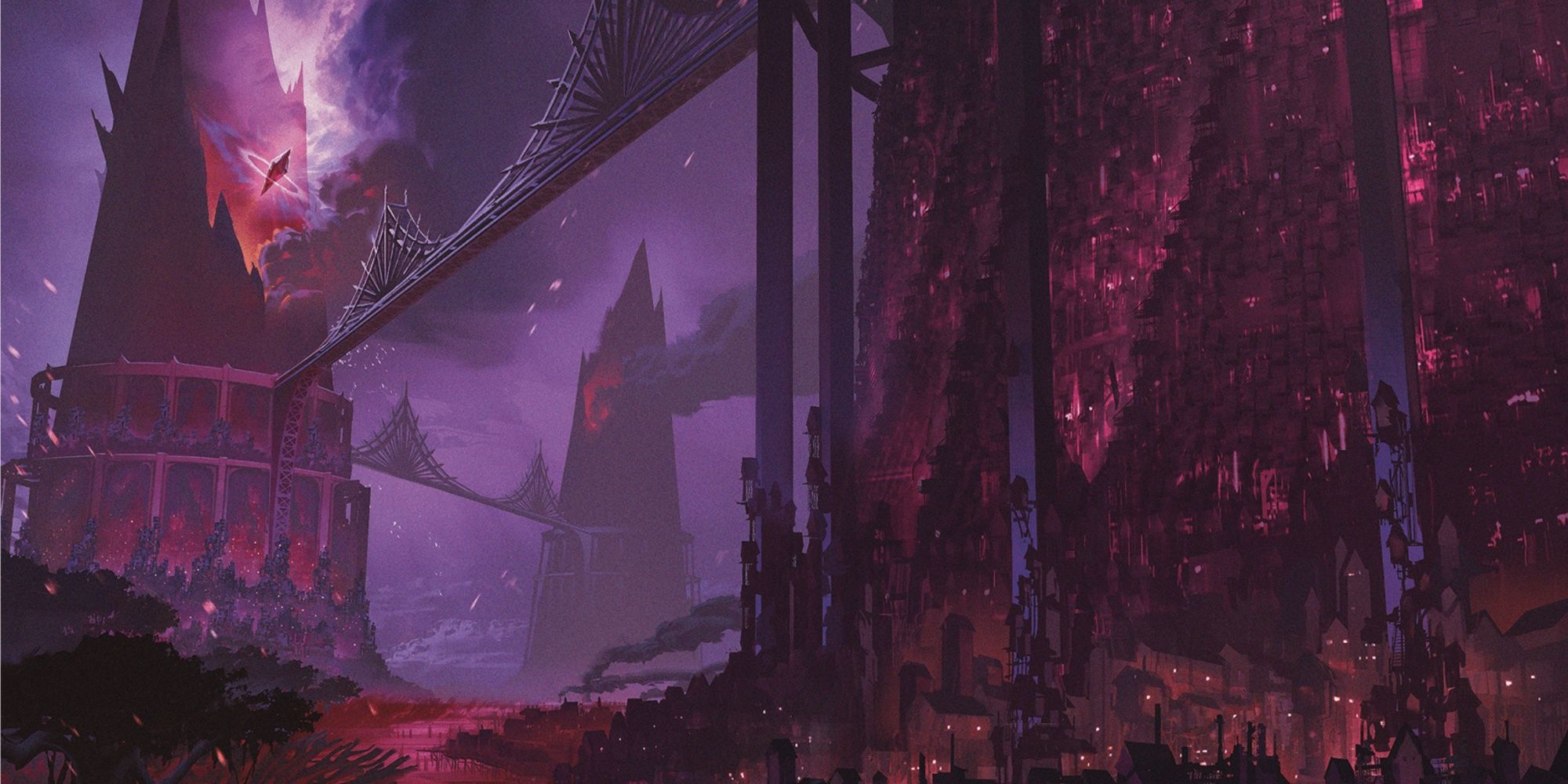 Though it's not as dreary as Plague–Mort, it's just as dangerous in another way. Torch is full of greedy, crooked, and cruel citizens, mostly comprised of humanoids and yugoloths. Seedy organizations and criminals run rampant, which makes sense as it is run by a set of crime bosses. The portal gate (which leads to the bleak Gehenna) is high in the distance, like a watchful eye, one hundred feet above the spires. Even creatures who can fly will have a difficult time getting there. Three spires come from the marshland here, made of molten rock and constantly spewing pyrophoric gas. These marshes are just as disgusting as you'd assume, with the murk and mire upsetting citizens on the ground if they aren't taken by something more sinister from the swamp.
12
Bedlam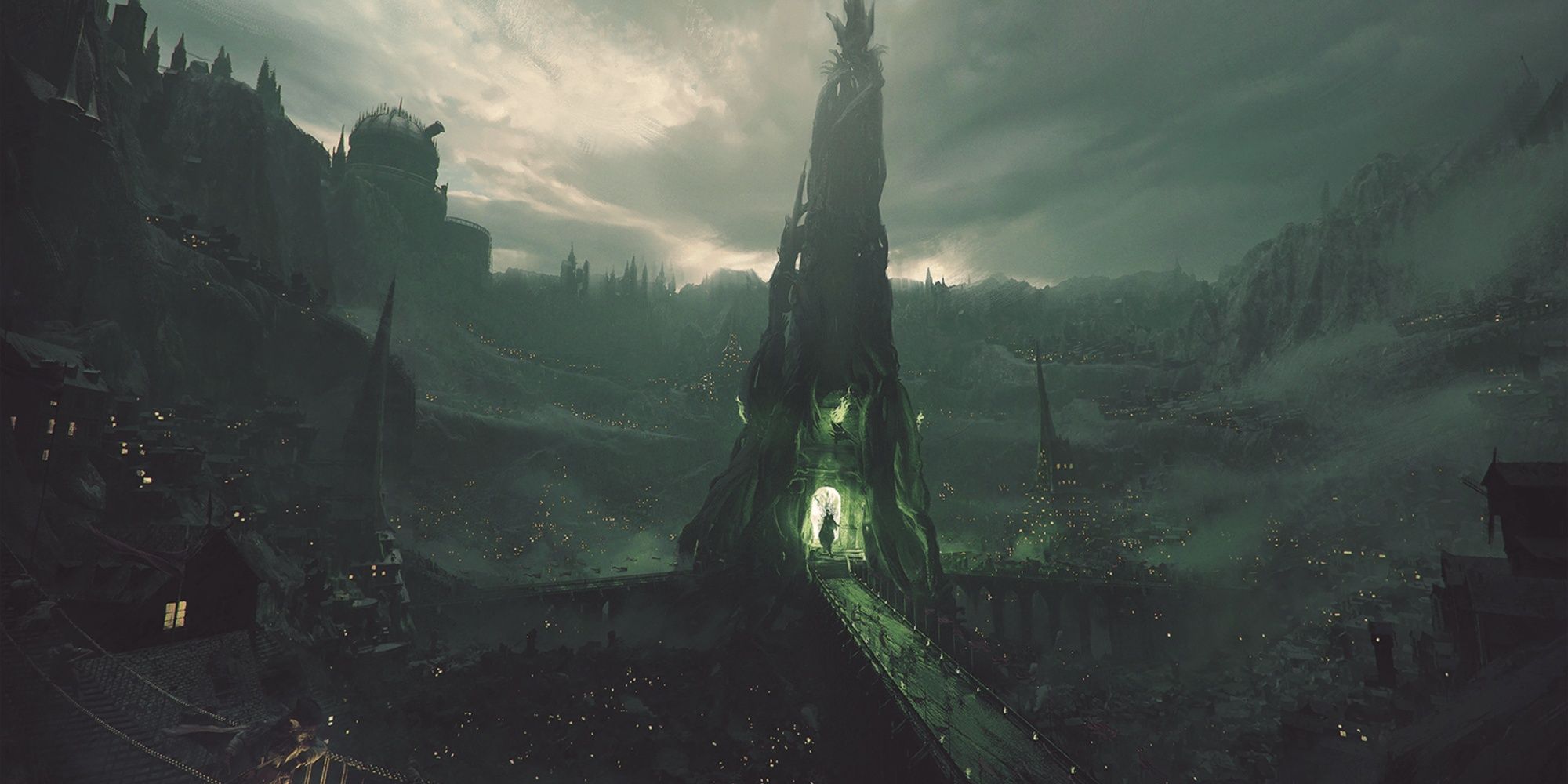 If you want to disappear, Bedlam is the gate-town you'll want to go to. That, of course, means that others there may be fleeing their own circumstances. With the portal leading to Pandemonium here, the area is constantly battling with strong winds. The tower has a base where the wind constantly blows, making conversation impossible. Pandemonium sends whispers of bad ideas and deeds to the citizens of Bedlam, carrying these whispers on the wind that's constantly barraging the area. If the wind doesn't get you, Pandemonium might get to you or your neighbor. Remember to tie down your items, or they're as good as gone when the next wind blows through.
11
Curst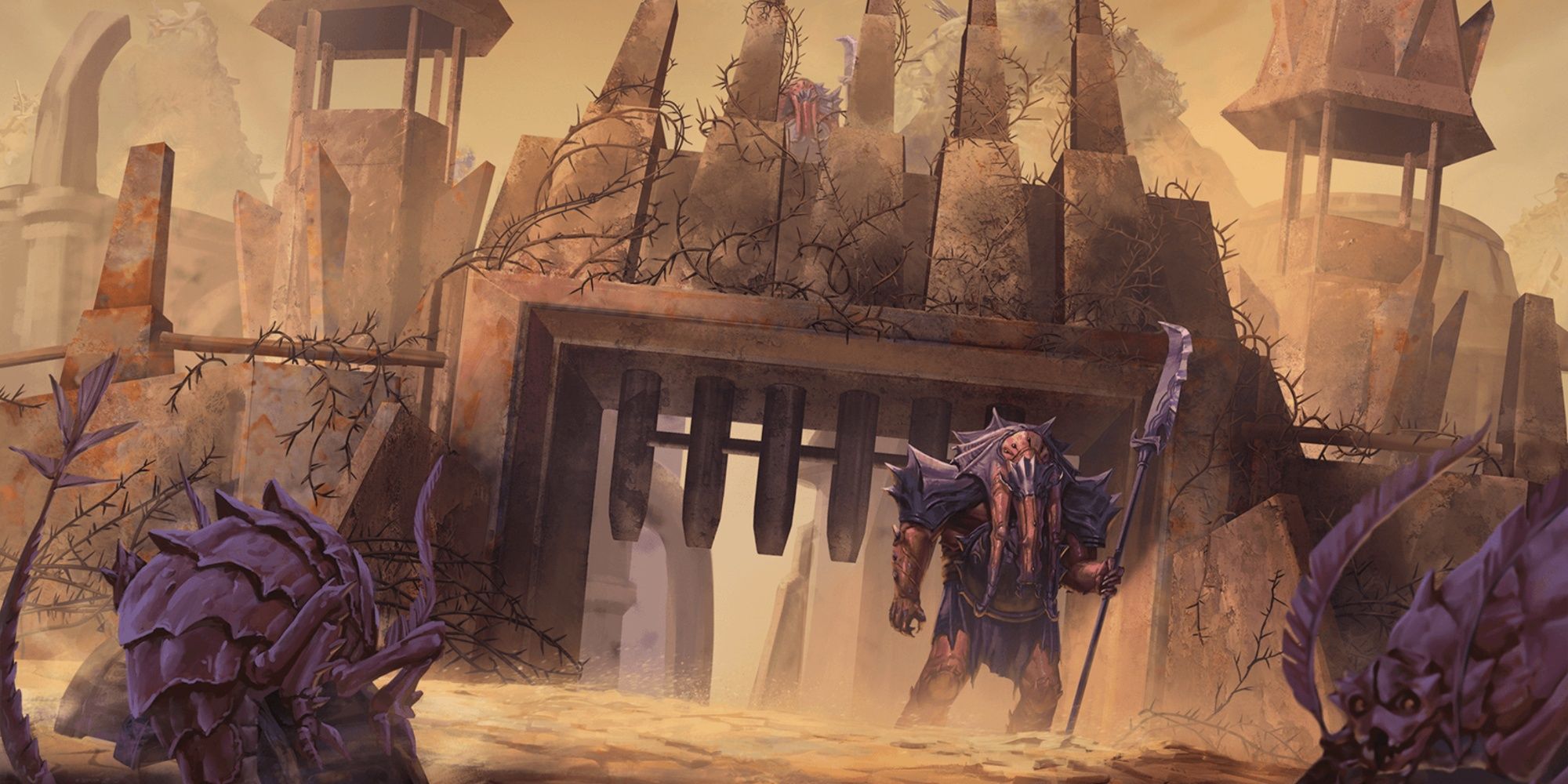 Exhiled and outcast individuals all find their way to Curst and populate this gate-town. With a portal to the depths of Carceri, these fugitives and runaways make this town a danger. The hulking wardens patrolling the town are Melephants, and they ensure anyone can get in, but no one can leave. Be careful; creatures in Curst can't leave without going through the gate. They cannot teleport or port any other way out. The portal itself is in the center of town, but its reputation of no one coming out after going in has deterred anyone from going near it; it needs no guard. A self-sustained gate-town, it's not as horrible as some of the others, but get comfortable if you ever go in; you'll likely never find your way out.
10
Rigus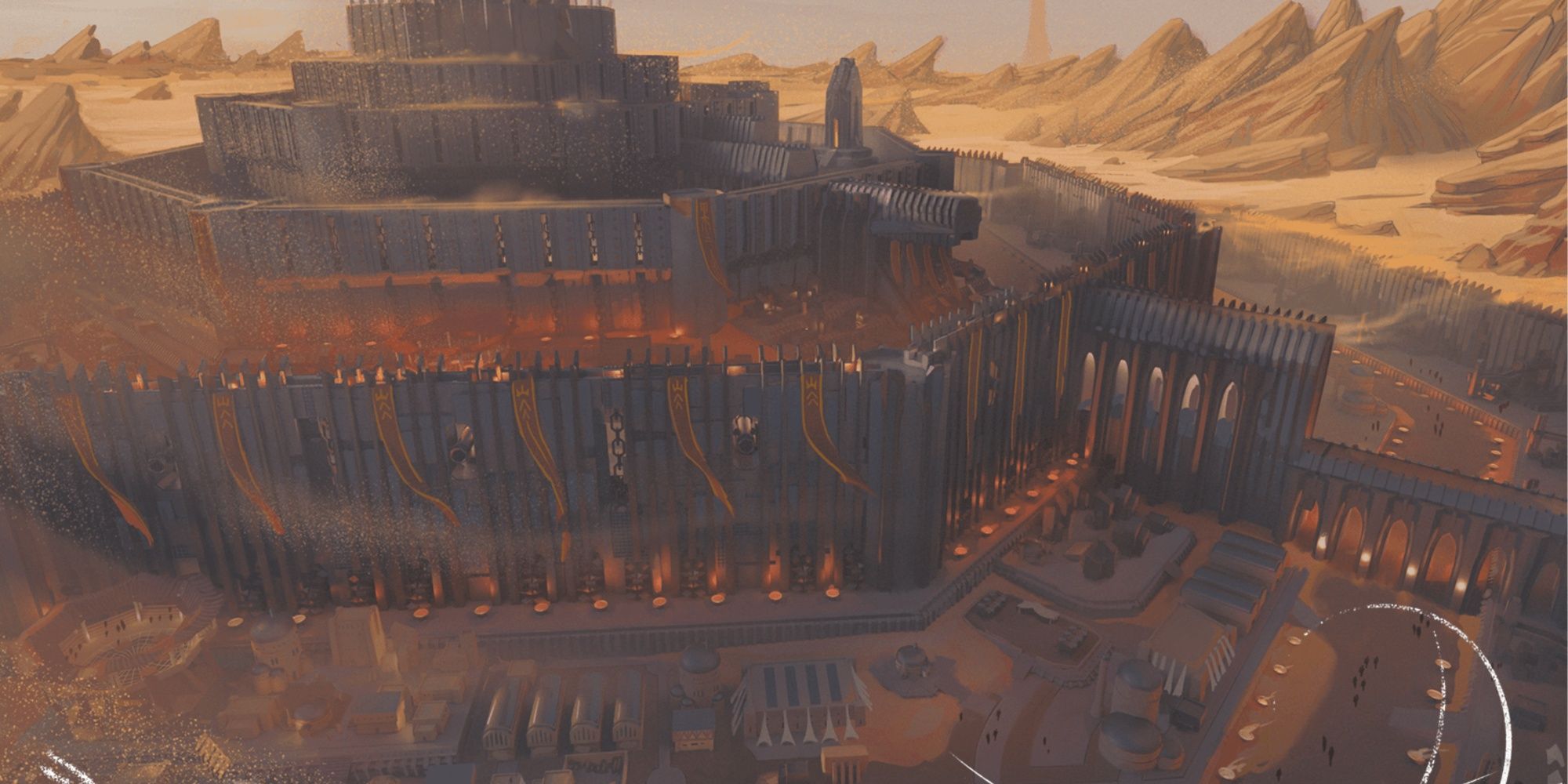 Constant never-ending war is what awaits visitors of the gate–town of Rigus. With a gate that goes to the Infinite Battlefield of Acheron, Rigus is just a permanent military encampment.
Related: Dungeons & Dragons: Best Pieces Of Adventuring Gear
Huge battlements, a large military strength, a strict military, and some ruthless commanders make Rigus a place you might want to avoid, lest you be drafted into a never-ending war.
9
Xaos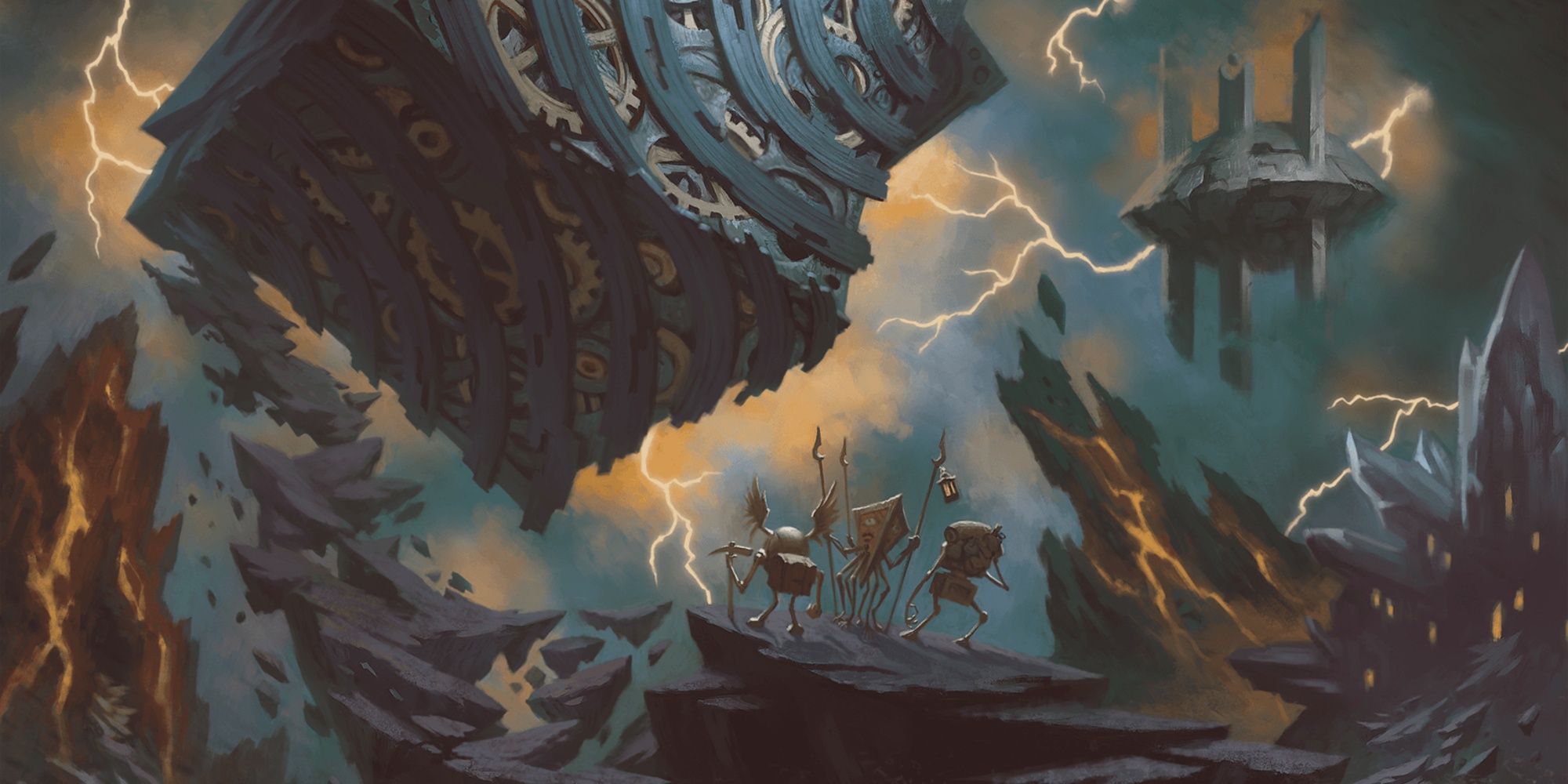 Chaos and limbo are what you'll encounter in Xaos, as the gate destination is set to go to Limbo. With completely fluctuating and extreme climates, residents need to acclimate as best they can. For the Gothyanki that call this place home, they have to find some semblance of order in whatever way they can. Its gate shifts along with it, and its leadership is chosen by a shifting crystal crown. If you can handle this shifting chaos, then you might be able to tackle Xaos.
8
Faunel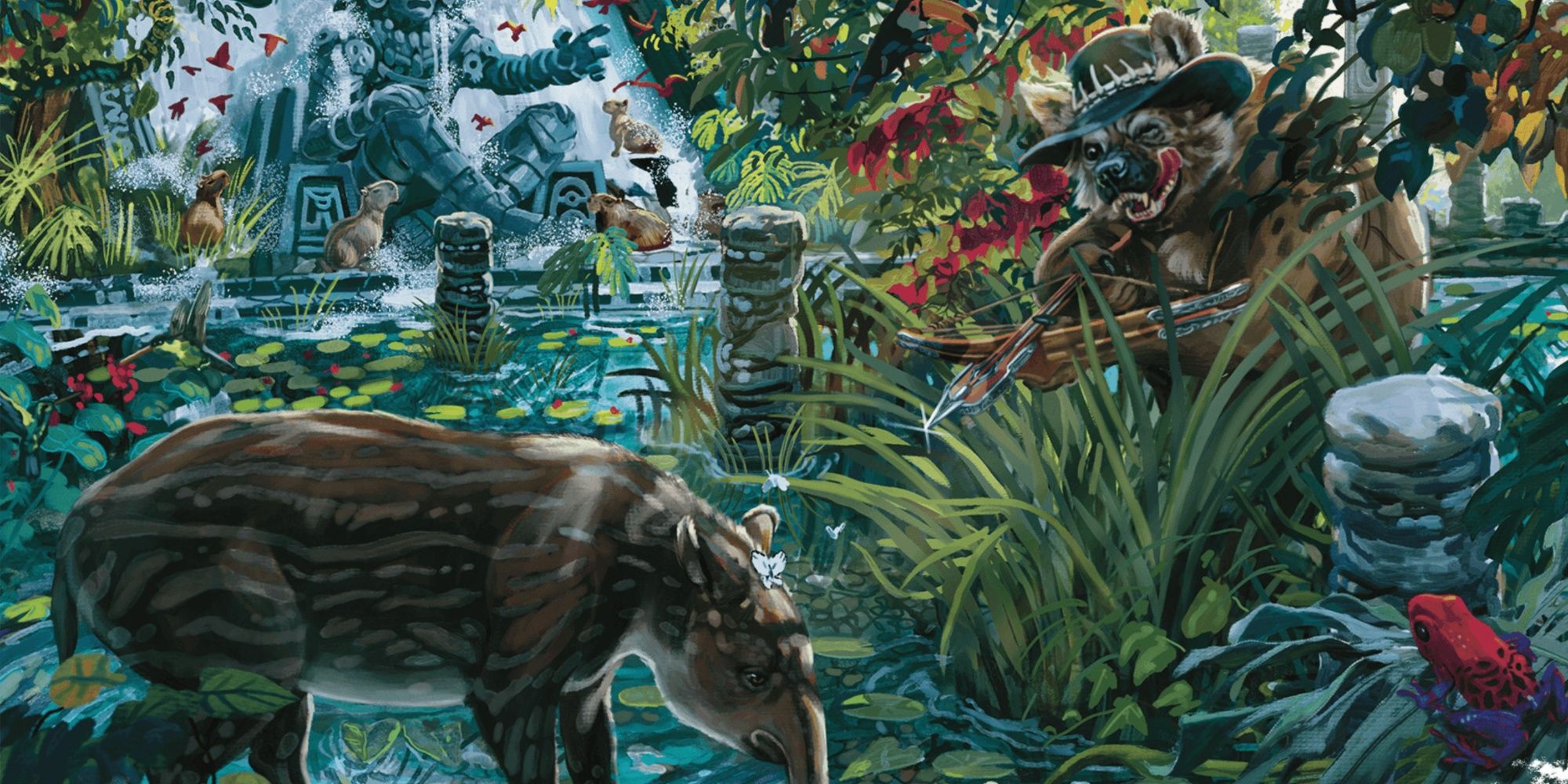 While the original area of the Faunel in the Outlands is gone, the awakened beasts who were away and have returned have made the gate–town their home instead. The original gate–town was absorbed by the Beastlands, the gate connected to the area traveling there.
Related: Dungeons & Dragons: How To Build A Drakewarden Ranger
Now, it's a scary place, with carnivorous flora and fauna ready to swallow up an unsuspecting adventurer. With different creatures vying for the top of the food chain and poachers coming for their own gain, it can be a difficult place to stay for extended periods. If you do stay, be prepared for humid air and a trek through the lush forest floor.
7
Automata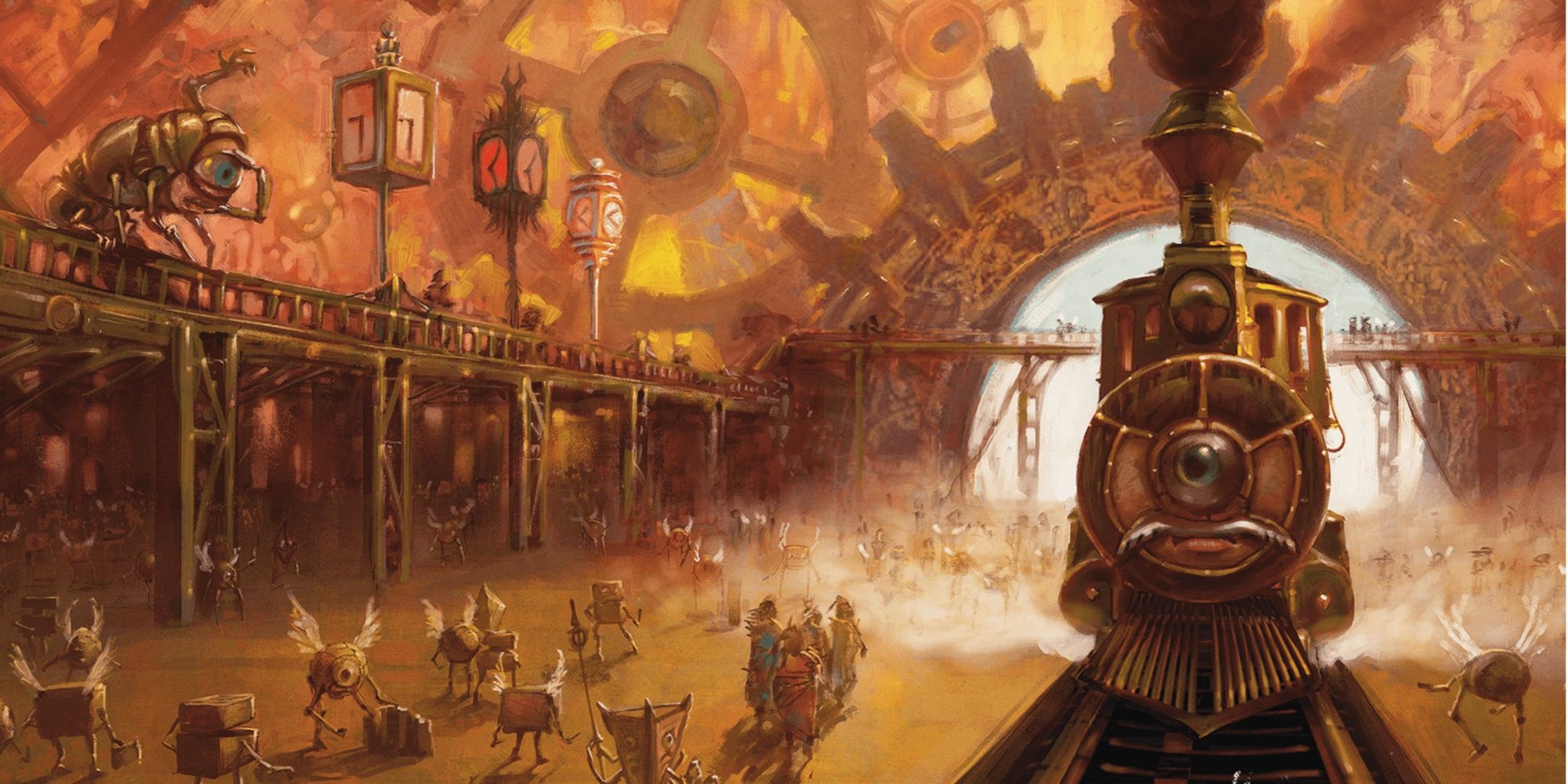 If you enjoy automatons and law and order, this bustling gate-town may be the perfect stop for you. With a gate going to Mechanus, most of its citizens are modrons, the mechanical figures ensuring everything in Automata is on time and in its proper place. With a council of orders and laws to follow, it's not a hard place to live or visit, but be sure you're ready to keep in line and follow the Council of Order unless you plan on going underground, where you can hide from the rule and law and conduct business with those who think the rules are a bit too strict.
6
Glorium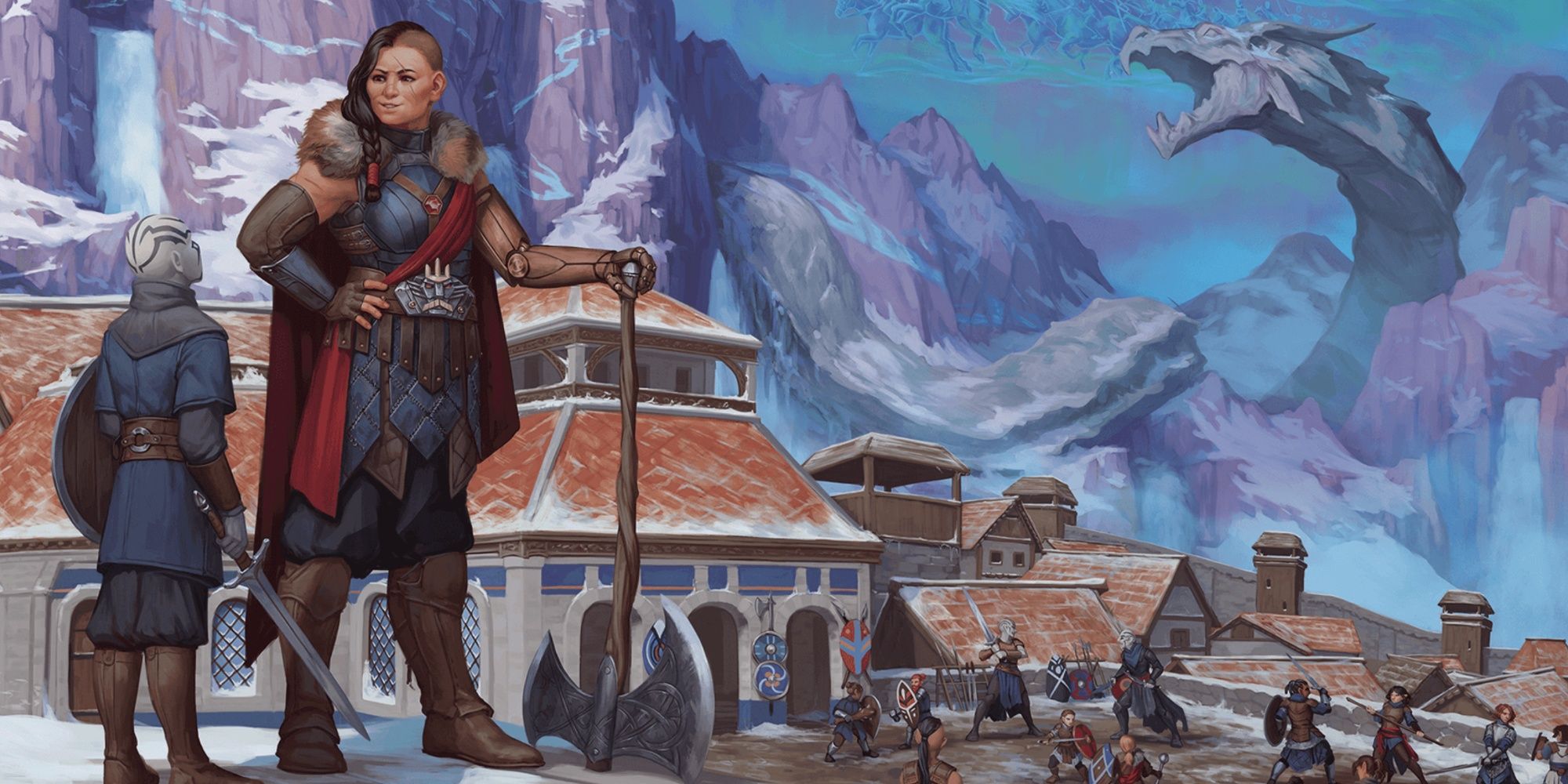 Warriors are formed from the gate-town of Glorium, with every citizen owning a weapon and learning how to use it. Training in the mountains and icy fjord will help your resilience as you'll be inspired by the many battles fought here. The gate destination of Ysgard will explain why the gate–town is obsessed with making warriors and its Giants and Humanoid citizens grow to be tight-knit residents ready to hare a pint and a laugh. Due to its reputation though, plenty of invaders attempt to conquer Glorium, including other giants. Be prepared for battle if you're spending time here.
5
Ecstasy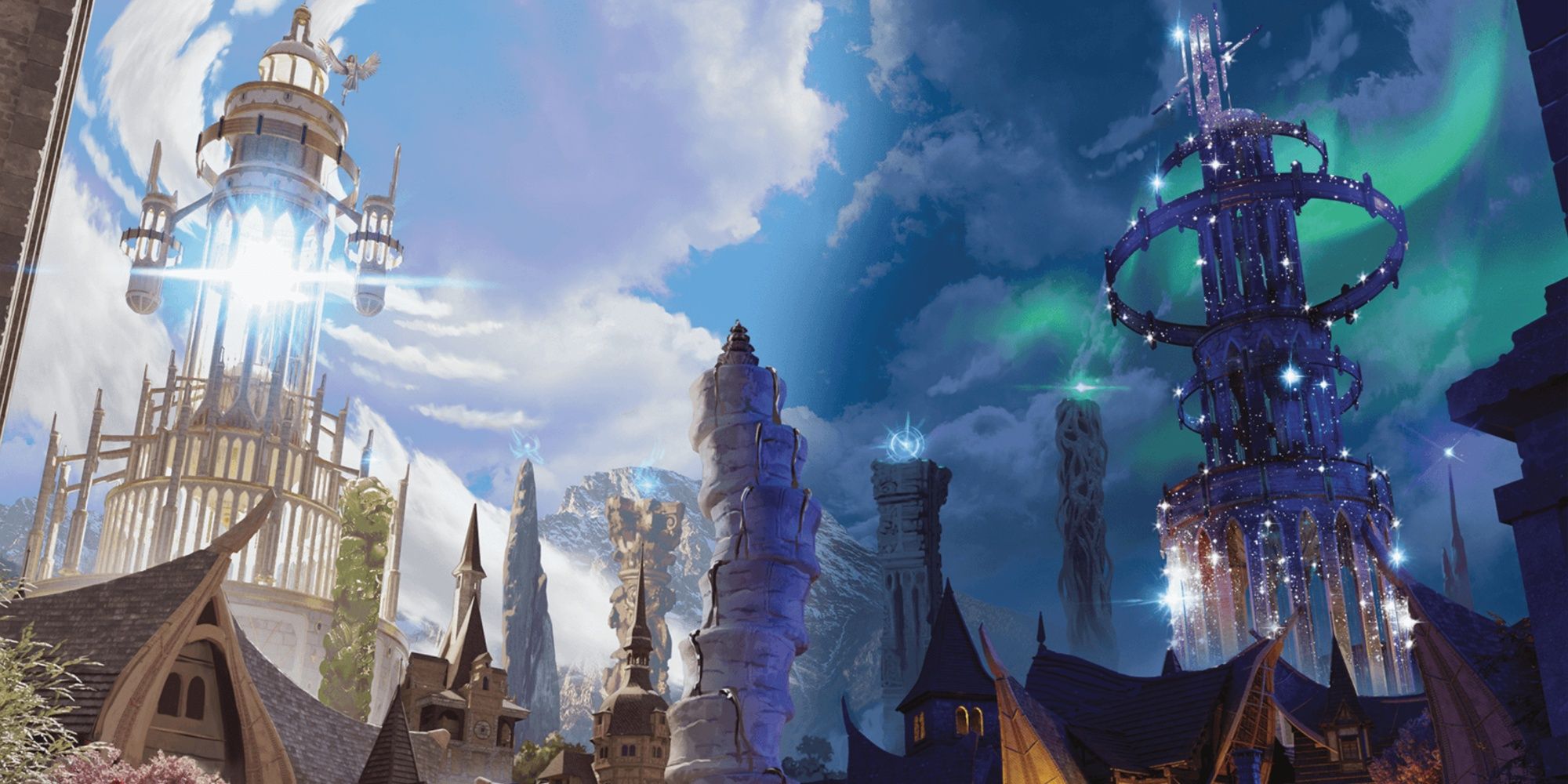 Beautiful but a bit mysterious, Ecstasy is the gate–town with a portal gate to Elysium. Its Humanoid and Guardinal citizens will always feel calm as a permanent aura of tranquility fills the air at all hours, ensuring a calm and peaceful citizenship. Ruled by the Lightcaller and the Nightwisphere, who switch places at dusk and dawn and have never been seen together, the mantra and one rule here is to do no evil.
Related: Dungeons & Dragons: Every Enclave In Bigby Presents Glory Of The Giants, Ranked
The rolling hills and countryside make the place seem humble. Its citizens are friendly overall; this calm aura is just depressing emotions, not removing them. You may find yourself in a situation where someone can no longer suppress their emotions…
4
Fortitude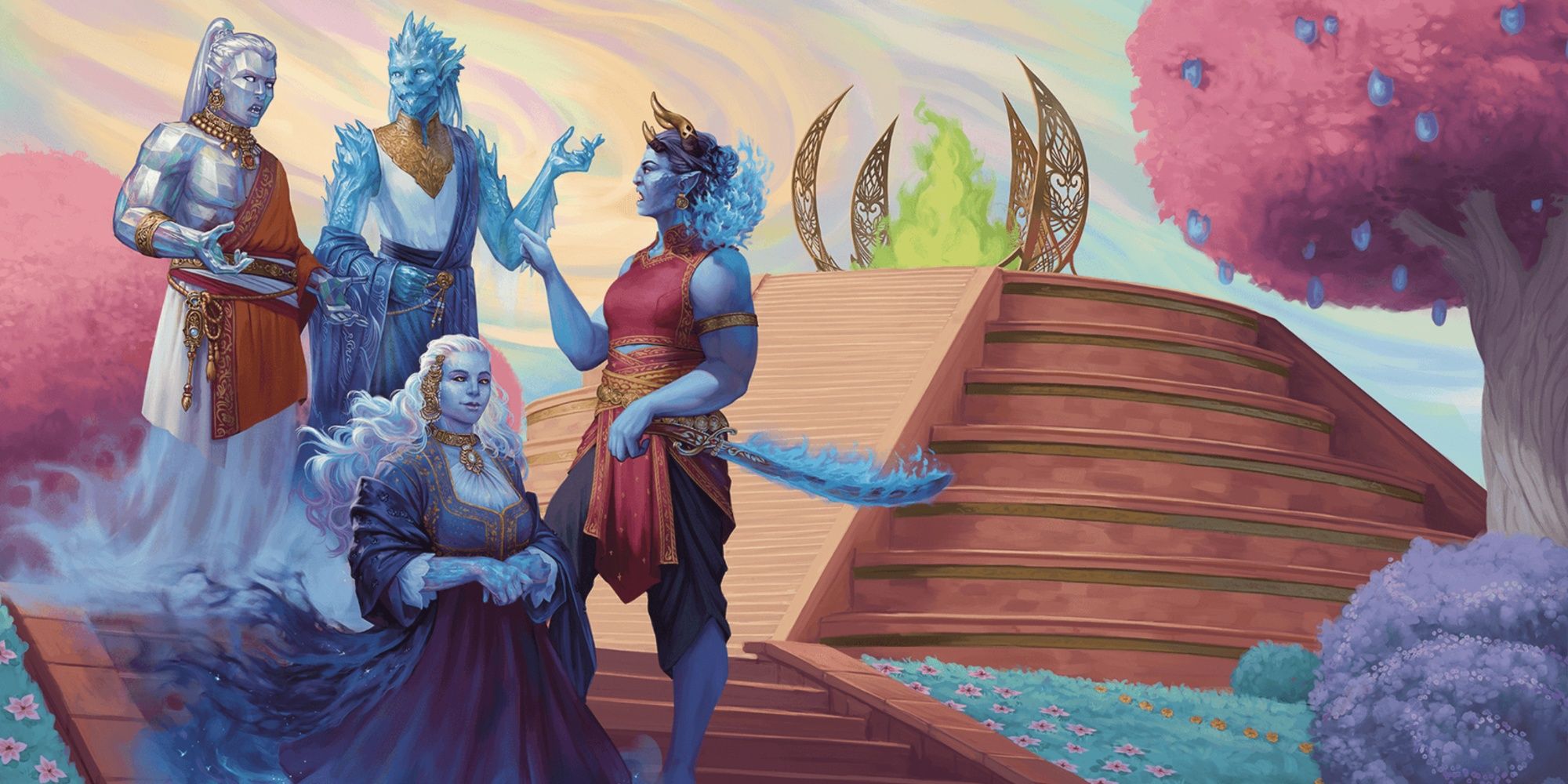 Parks, orchids, gardens, symmetrical and beautiful life, pleasant weather, blooming trees, and the Pavilion of Purity, Fortitude seems to have it all. Beauty and order are at the top of the chain here, and the gate in this town goes to Arcadia. Perfect on the outside, the citizens of Celestials and Humanoids are constantly trying to chase perfection. This fixation can be dangerous and may end up being the downfall of some of its citizens. A green flame glows in a ziggurat as the gate; it's protected by four elemental paragons known as the Storm Lords.
3
Excelsior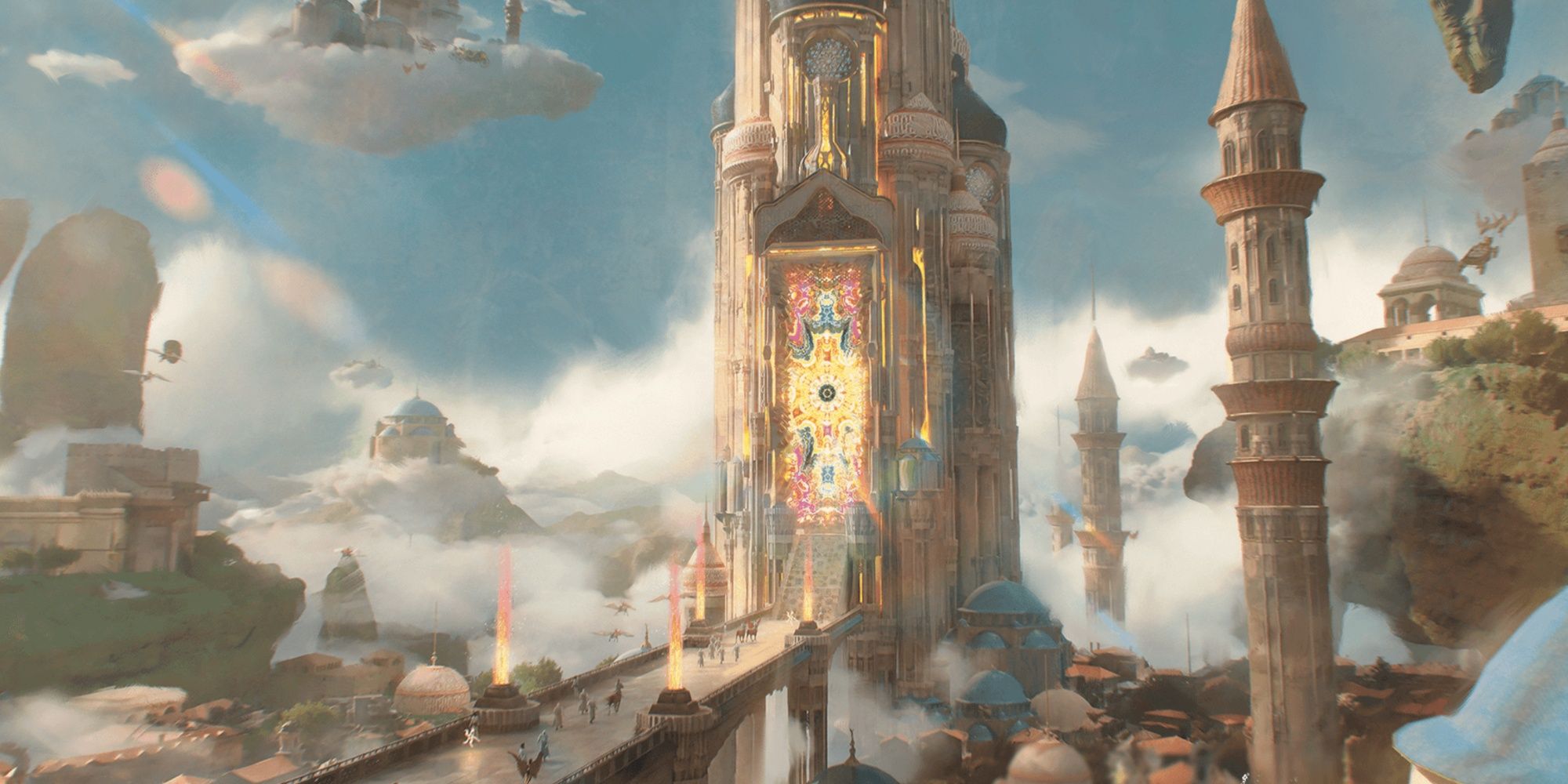 This gate–town, with agate to Mount Celestia, is a beautiful and serene locale where Celectials and Humanoids live in peace and harmony. Whether devout worshipers or paladins on a quest for justice or any other good-lawful-natured citizen, Excelsior will feel like a blissful dream.
With streets of gold and silver, sprawling towers, and crystal falls of holy water, you'll find it hard to return to anywhere not as blessed as this location after an extended stay. You won't soon forget the floating buildings in the sky and the awe of the area.
2
Sylvania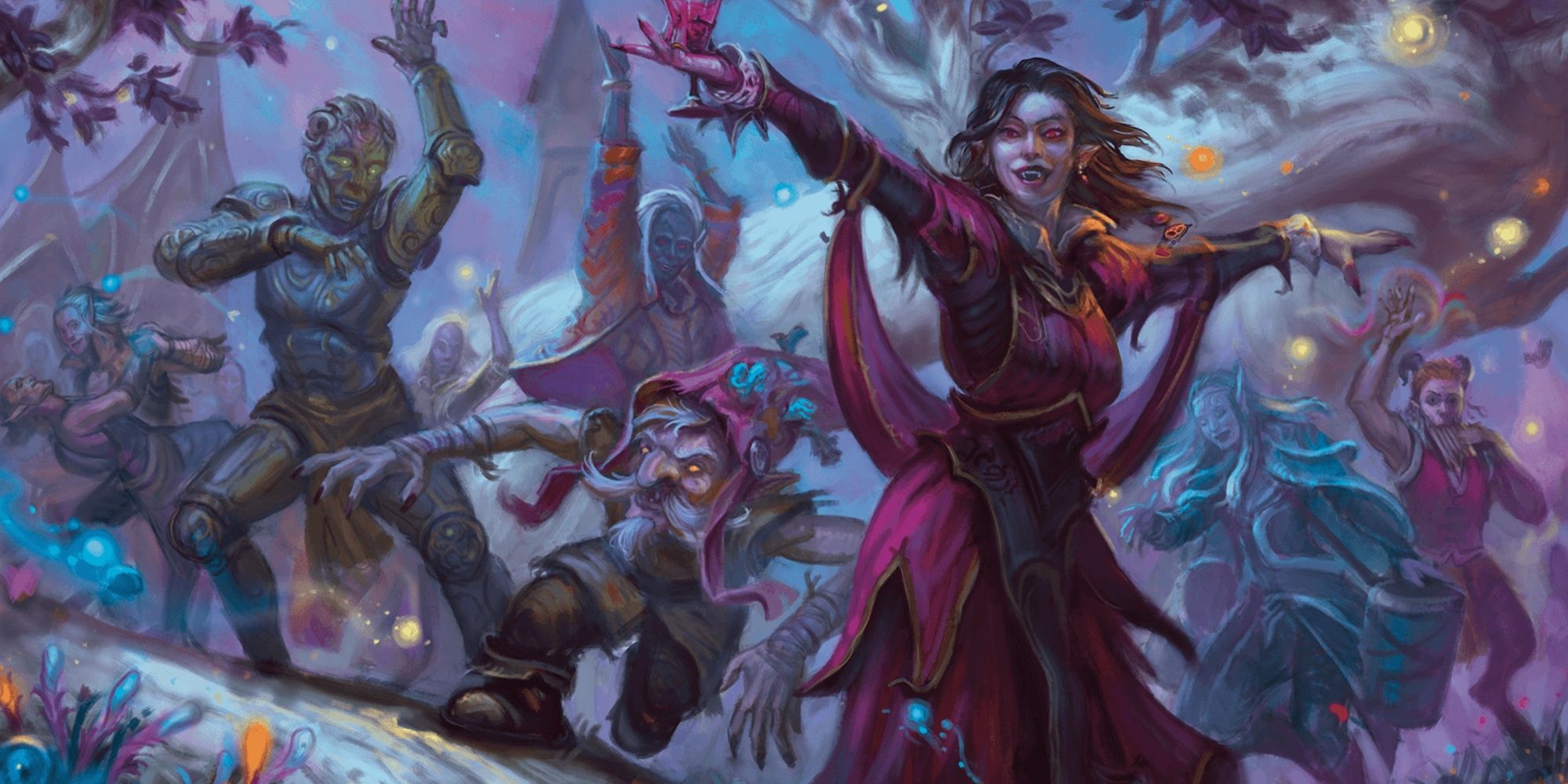 When you mix Fey with Humanoids and nighttime raves, a lush forest, glitter, and magic, you'll get the gate–town of Sylvania. You won't see Elves and vampires dancing with hobgoblins and satyrs anywhere else. Visitng Sylvania, the locals will treat you like the life of the party, as if the constant celebration is for you alone. The gate destination is set to the plane of revelry, Arborea. Passion, relaxation, celebration, and partying are front and center here, but don't get lost in the revelry and forget why you've come. Be sure you don't overindulge. It's easy to be lost in the party and be lured by a Hag or become so entranced with the area that you never leave the town.
1
Tradegate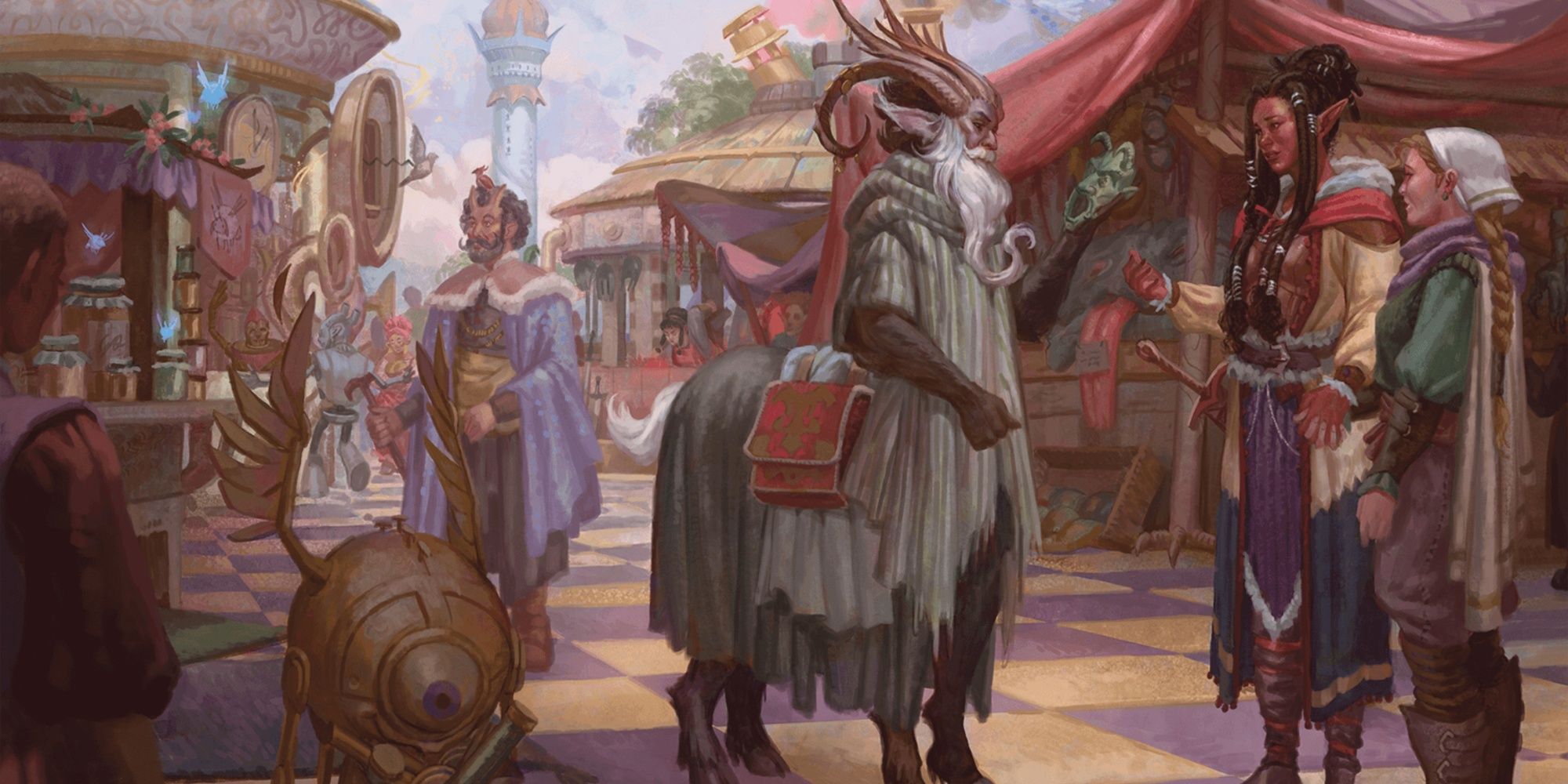 The best gate–town has to be the one that allows for visitors and trade. The hub that most people will end up going through for one reason or another on your adventures. Acceptance of every type of person and every type of coin makes Tradegat go a long way. Productive and optimistic citizens ensure there's a sense of ease when searching for trade in the area, unlike the competition of other merchant areas. You'll be able to find unique wares from everywhere, and everyone forms orderly lines and marvels at what's on display. The gate destination here is the Twin Paradises of Bytopia, its magic permeating through the town. The gate itself is actually a living gate, a bearded bariur who you must barter with to use his gate. You may be able to find unique items and people here, making it the best gate–town to visit.
Next: Dungeons & Dragons: The Strongest Eldraine Creatures