Those of you who have been dedicated One Piece fans for years aren't going to like me saying this, but the series is bigger than it has ever been before right now. Yes, I know it has a long-running anime based on a manga that is hundreds of chapters long, but One Piece's live-action adaptation on Netflix has opened the doors for so many new fans. That's why people have been scrambling for the first new Monkey D. Luffy Funko Pop! to be released since the adaptation dropped.
Luffy's new Pop! puts the protagonist in front of his very own wanted poster, similar to the figures that include movie posters or video game covers. The Pop! was first available to attendees of New York Comic-Con, but it sounds like stock of the figure at the convention was snapped up almost instantly. Those who didn't get one, or aren't in New York this weekend, will now need to rely on pre-orders through the Funko website.
RELATED: Funko Reveals Target Exclusive Retro Reimagined Pop Figure Collection
Luffy's wanted poster Pop! will be a Funko store exclusive, and pre-orders for the figure will begin today, October 13. At 9 am EST, to be exact, and if the rate at which the stock sold out during NYCC is anything to go by, knowing the exact time stock of the Pop! drops is very important. If you're reading this a few hours after 9 a.m. on Friday, by all means, check out the link below, but I'm not sure whether there will be anything left.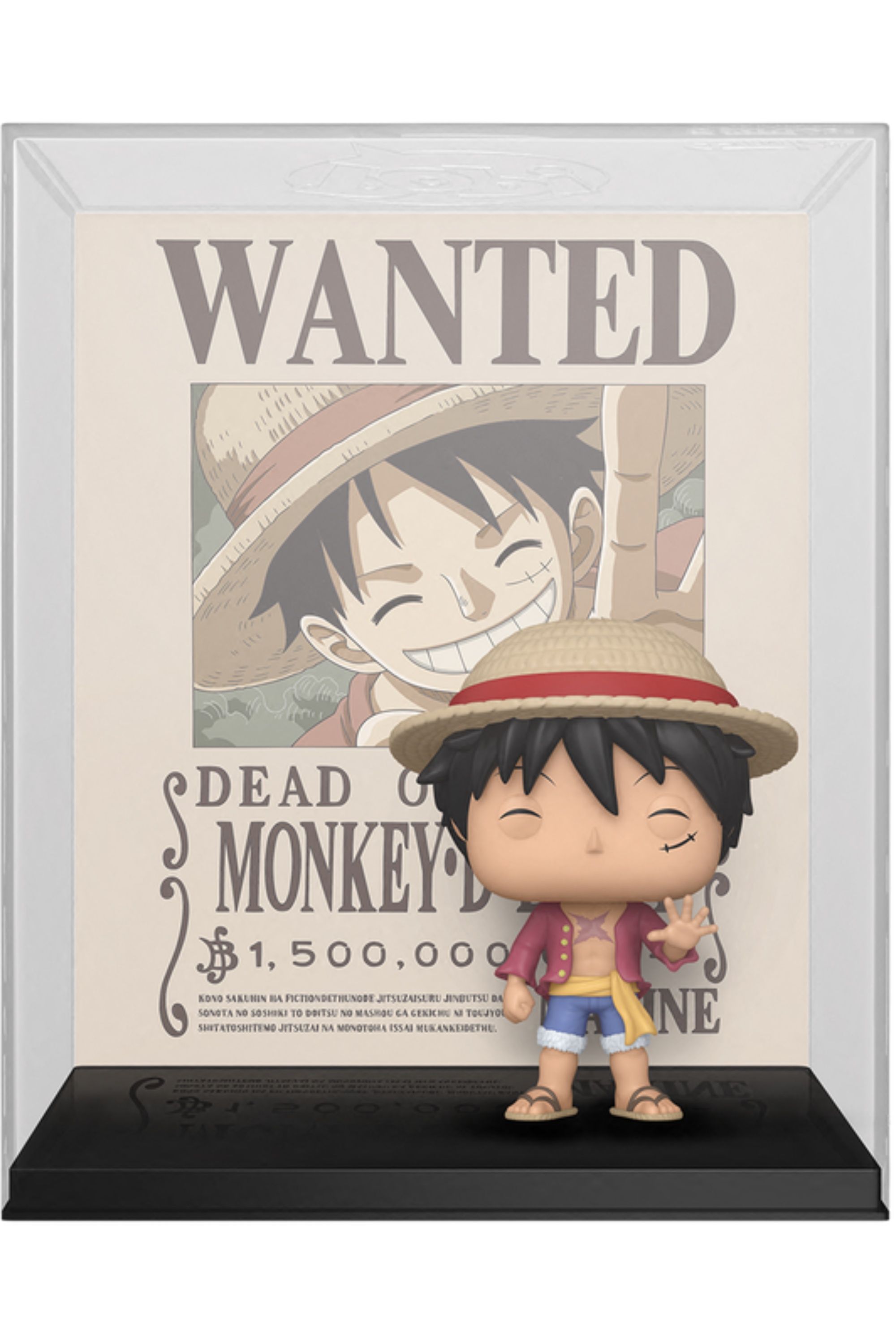 Monkey D. Luffy Wanted Poster Funko Pop!
Monkey D. Luffy, the happy-go-lucky guy determined to find the One Piece and become the king of the pirates as a Funko Pop! Also included with the figure is Luffy's wanted poster which displays how much you'll get for turning him in.
Funko revealed an entire line of new One Piece Pops last month, with new Chopperemon and Franosuke figures among them. The Luffy wanted poster pop was revealed a little later alongside a Yu-Gi-Oh! Dark Magician Pop! which will also be available for the first time at NYCC this weekend. Pre-orders for some of the new One Piece Pops are already open as they will start being shipped at the end of this month and through most of November.
Plenty of fandoms are getting fresh Funkos in time for the holidays. Pokemon has been receiving a steady stream of new figures, including Aipom, Umbreon, and Sobble whose debut Pops are all now available for pre-order. A new line of Stranger Things figures was revealed recently too, headlined by Vecna who comes with a Funko model version of the Creel house from season four.
NEXT: Best Buy Confirms When It Will Have The Spider-Man PS5 Covers Back In Stock