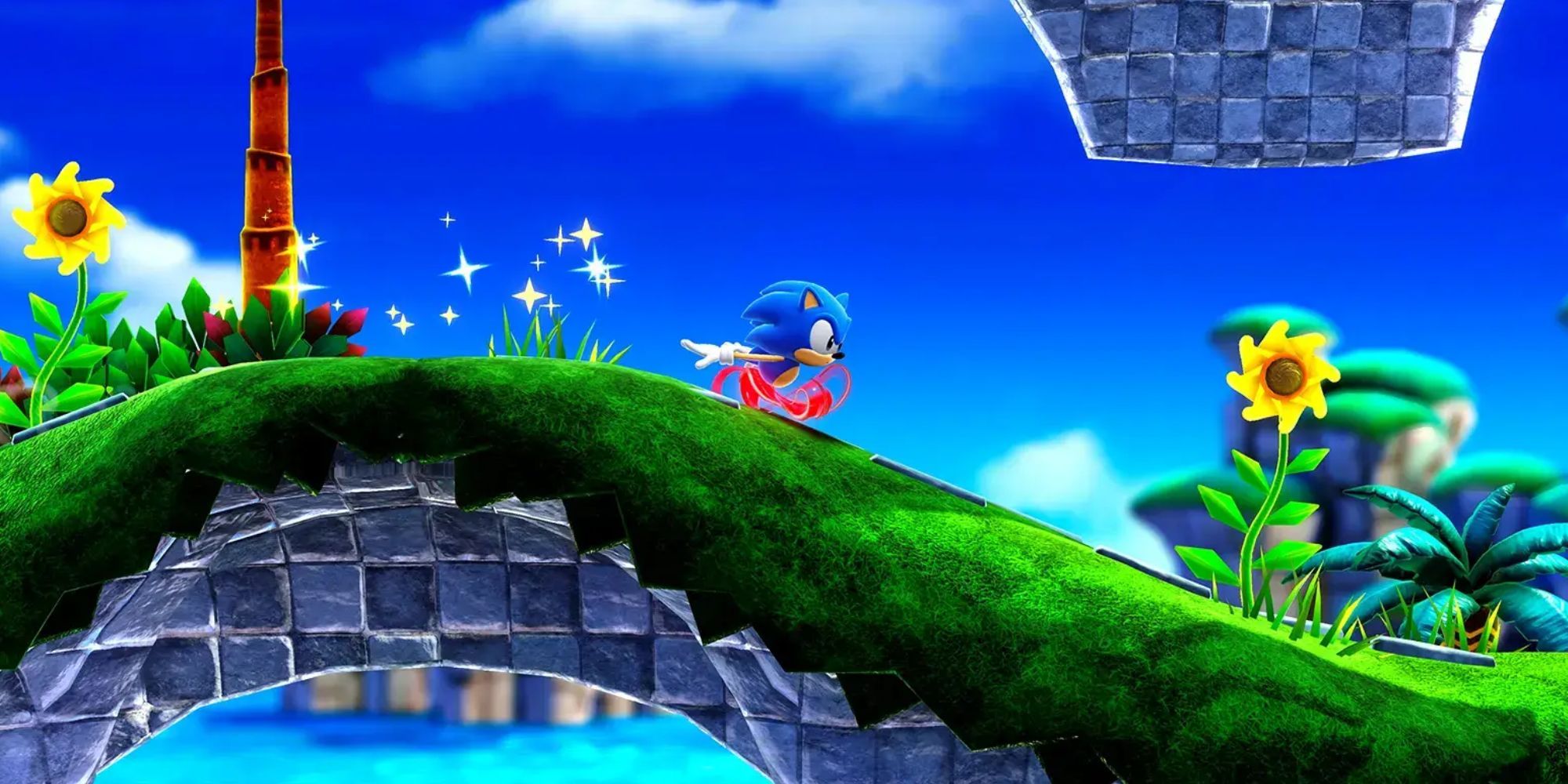 Sonic Superstars won't have the most iconic stage in the series, and fans are excited. After years of being shoved into every Sonic game, Green Hill Zone won't be making an appearance in the upcoming 2D platformer, instead focusing on new environments and stages that the Sonic team hasn't been to before.
While this would be a disappointment in any other series, Sonic fans couldn't be happier with the news. After so many callbacks to Green Hill Zone, it certainly seems like the fan base has reached its limit and is looking forward to trying something new instead of going through the same nostalgia bait again.
Related: Sonic Superstars can't make the same mistake as Kirby or Mario
This comes from an interview with series producer Takashi Iizuka (via IGN ), who promises that Sonic Superstars will bring something new to the table, even if the gameplay is based on older games.
"What we wanted to do with Sonic Superstars is really create something new and go out there and create these brand new islands that you can explore as Sonic," says Iizuka. "We wanted to make completely new places for Sonic to go in this new title."
This text strongly suggests that we are finally free of levels taken straight from the classic games. Even Sonic Frontiers, with its all-new "open zone" design, couldn't help but step into levels based on the Green Hill Zone and Chemical Plant Zone. Multiple phases in reality, because of course.
It all comes as a pretty big surprise, given that Sonic's 2D offerings were usually used to load up on Mega Drive-era nostalgia. Sonic Origins brought together four titles from 1990 for the billionth time and offered very few changes. Before the announcement of Sonic Superstars, it seemed that the only new title from Blue Blur this year would be Sonic Origins Plus, a re-release that would include a few older games. Even Sonic Mania, easily the most ambitious 2D Sonic game in years, retained the classic Sonic 16-Bit style. Sonic Superstars, on the other hand, will use 3D models while retaining 2D gameplay.
As you'll see from the responses to any post about it, the fanbase is excited. Many are celebrating the lifting of the "curse" of Green Hill and are looking forward to finally getting more areas to explore. We'll find out what that is closer to the time, as Sonic Superstars is set to release this fall.
Next: Video games need to stop reusing names