Scenarios are game maps created in Cities: Skylines, each with a specific set of challenges that must be completed within a specific time frame. Make no mistake, these scenarios are not just tutorial levels, but also include difficult stories that require your urban planner expertise to fix them.
Related: The best maps in city skylines, ranked
Since these scenarios were introduced with the Disasters, Green Cities, and Mass Transit DLCs, you must download each one before you can participate in these challenging circumstances. If you're wondering which scenario will test your expertise as a city builder, then look no further.
8
Green power!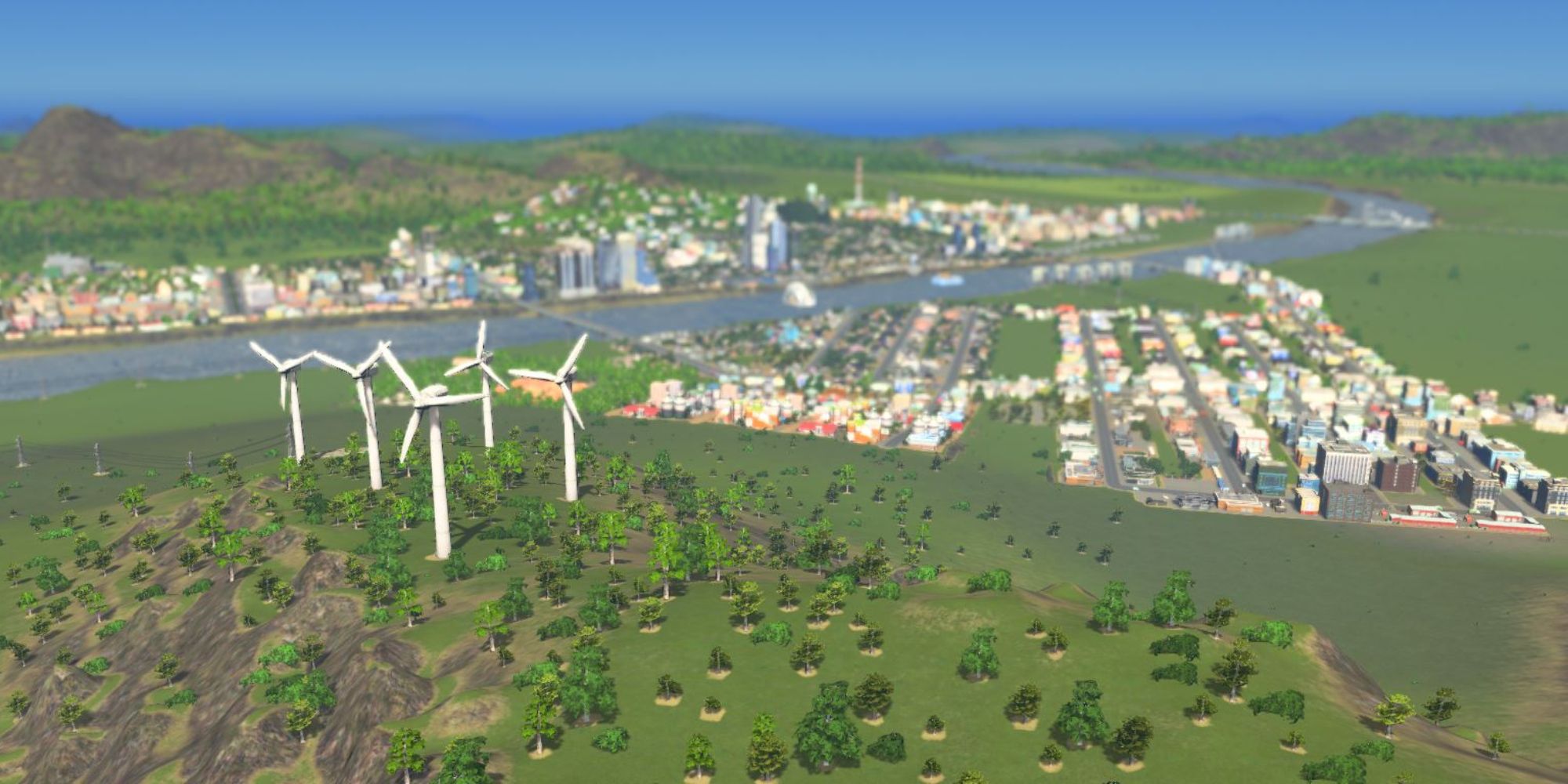 Requirements to complete the scenario
The population must be over 50,000
Electricity production 500 MW
100% of electricity production from renewable sources
The Green Power scenario is a great way to familiarize yourself with the new forms of non-polluting electricity introduced by the Green Cities DLC. Specifically, you complete this scenario when you create a thriving city powered entirely by renewable energy.
Specifically, you'll want to build some wind turbines right at the start of this scenario, as you can lose immediately if all of your civilians move away due to lack of energy. While this scenario is great for teaching you everything you need to know about the Green Cities pack, there are much more challenging and rewarding scenarios on this list.
7
Cleaning crew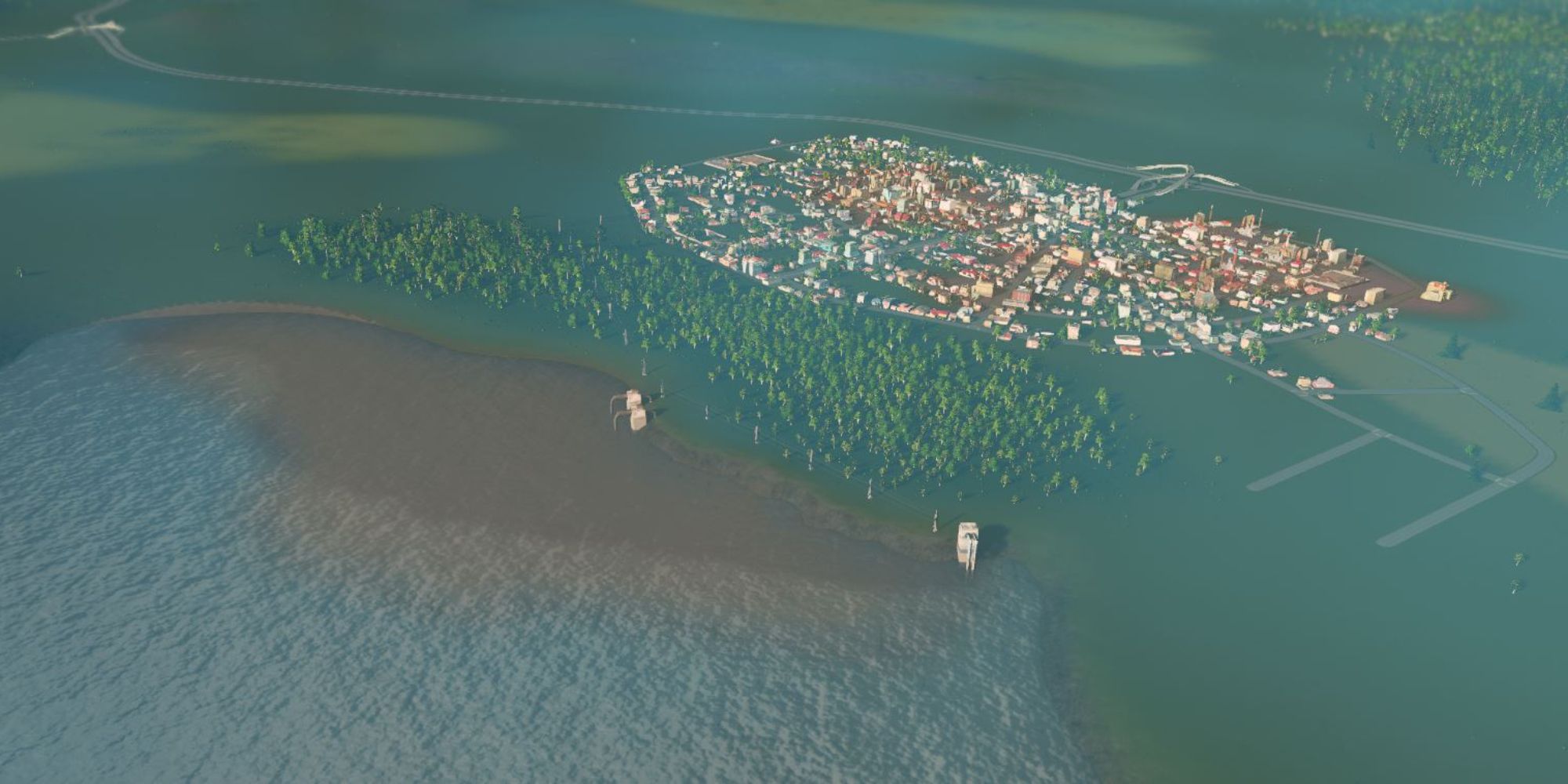 Requirements to complete the scenario
The population must be over 75,000
Average drinking water contamination below 1%
Average citizen health above 85%
The Clean Up Crew scenario presents you with a small town on the brink of total disaster. Specifically, the sewage is dumped right next to a source of fresh water, meaning that all the civilians in the city are at risk of becoming incredibly sick or even dying.
Overall, this is a great scenario because it forces you to work quickly under pressure while reinforcing some of the core gameplay mechanics surrounding pollution. Lastly, since this was included in the Green Cities DLC, you can quickly use the new technologies included in the pack to quickly patch up the environment.
6
Trains!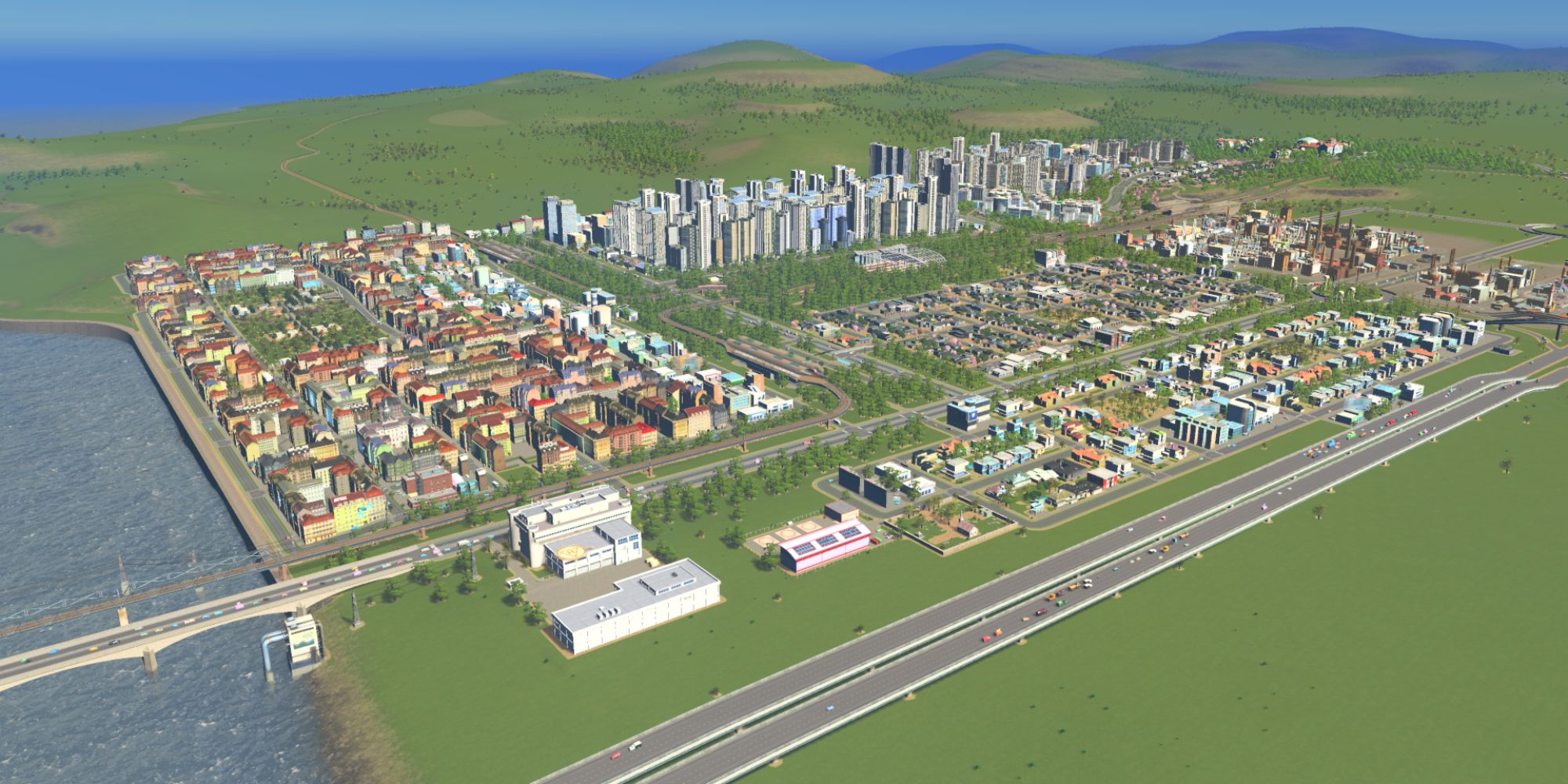 Requirements to complete the scenario
Build 210 instances of train tracks
Transportation of 200,000 people by trains
The train scenario is unique as it starts you off on a completely empty map. To complete this story, you must build a city and then transport thousands of your civilians using complex rail networks.
Related: Cities: Skylines – Essential Quality of Life Mods
In addition, you can earn excess money by building all kinds of industrial zones and connecting them with passenger and freight trains. Ultimately, this scenario might not be the most interesting story, as you're essentially playing a sandbox version of the game, only with an increased interest in trains.
5
Fix traffic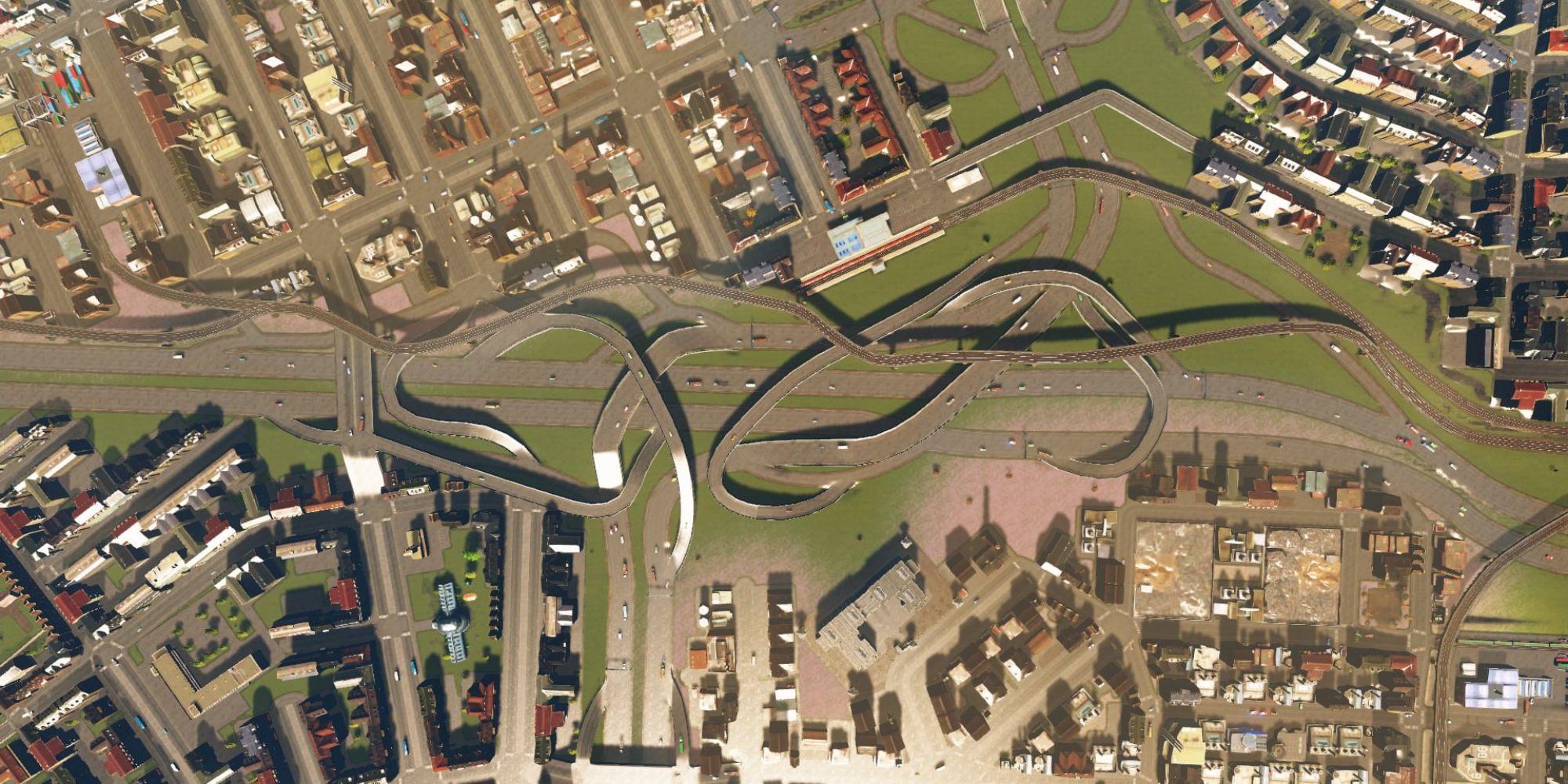 Requirements to complete the scenario
Traffic throughput of more than 82%
It must have more than 35,000 inhabitants
If you're easily overwhelmed by massive traffic jams and complex road networks, this scenario might not be for you. This story puts you in the middle of a real city that is struggling with traffic problems.
To complete this scenario effectively, you would have to test your city planning skills and completely demolish the existing road networks. Additionally, if you find yourself facing a traffic flow challenge in this scenario, you can always find real-world traffic intersections and try to recreate them in-game.
4
Alpine villages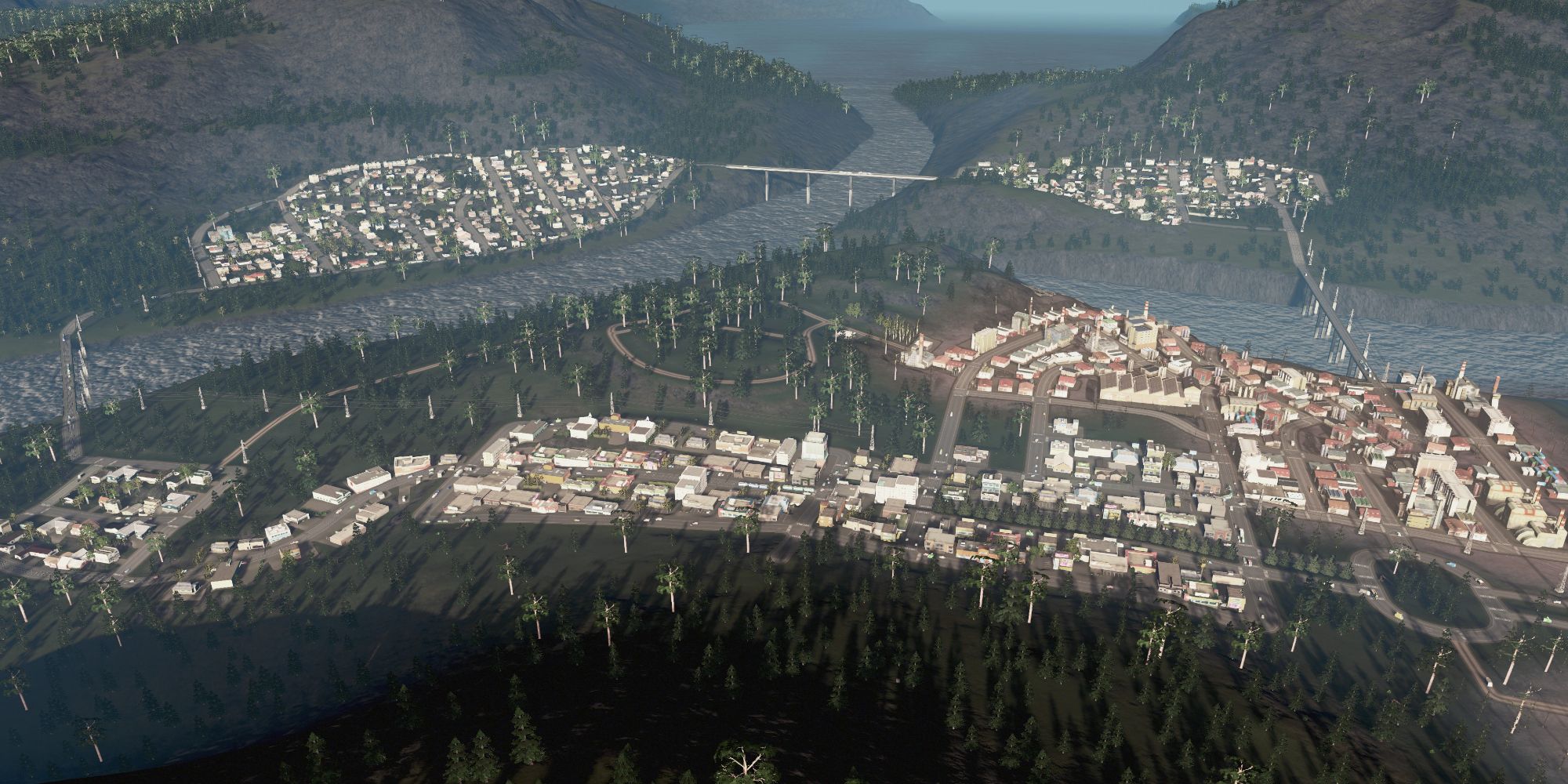 Requirements to complete the scenario
500,000 people need to be transported by public transport
The Alpine Village scenario tasks you with creating an extensive public transportation system. However, you will plan this city in three separate areas. Specifically, there is a river that bisects the entire map, creating three distinctive clusters of commercial, industrial, and residential zones.
A great way to complete this scenario is to connect three different areas with public transportation, as your civilians will be forced to use this form of transportation to get to work. This will allow you to quickly reach the maximum number of civilians transported while familiarizing yourself with the abundance of public transportation available in the game.
3
At The Dam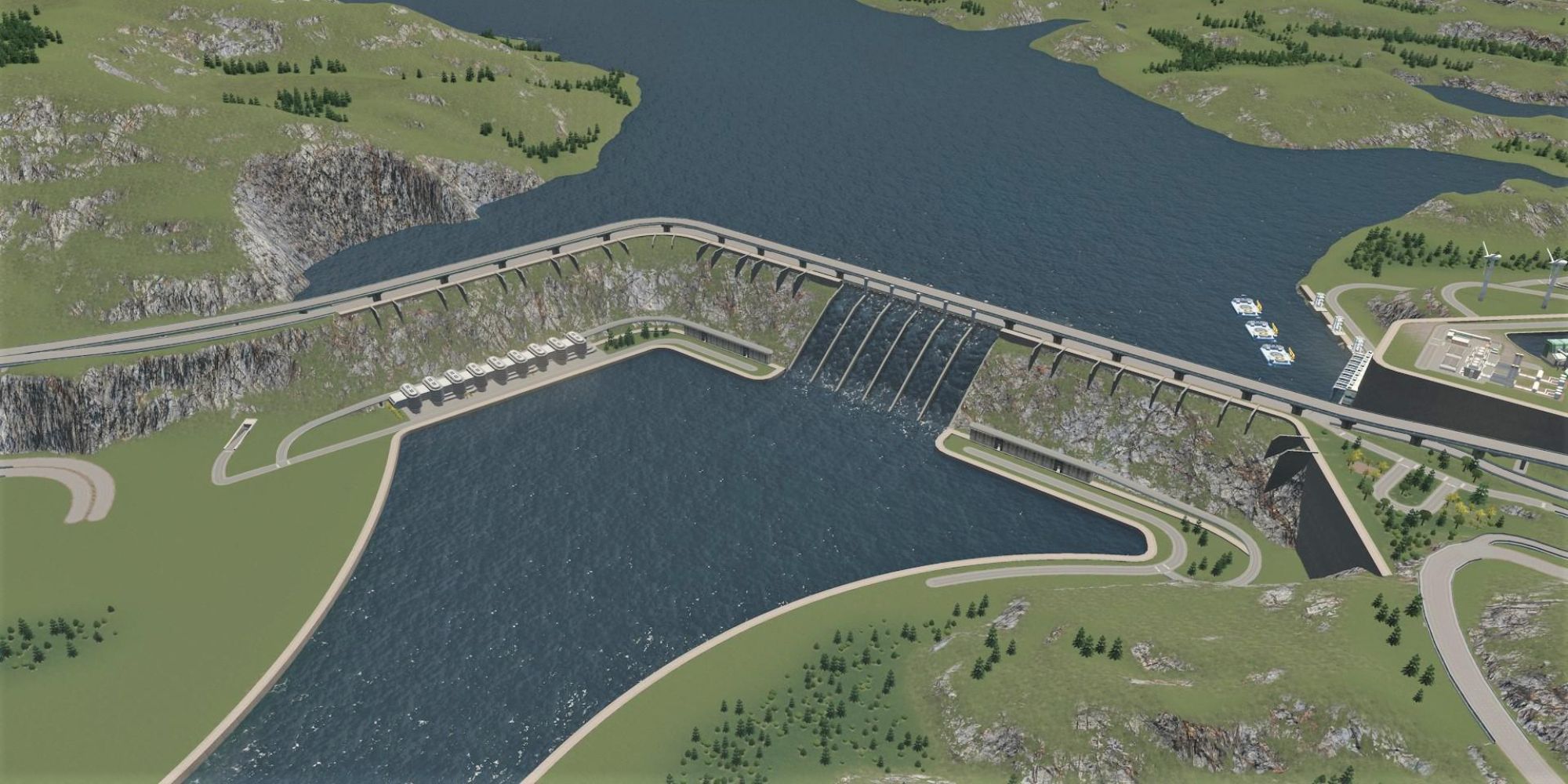 Requirements to complete the scenario
The population must be over 65,000
It must have more than 35,000 inhabitants
The By The Dam scenario is one of the few with predetermined disasters that will occur when you reach certain milestones. Specifically, you'll be placed in a story that features a city lying beneath a large dam, putting your civilians at risk from a massive flood.
Related: Cities: Skylines Tips for Building a Successful City
As your population grows, five meteorite impacts of varying severity will randomly blow up chunks of your city. In order to survive this scenario, you must consistently increase your population and take steps to prepare for the worst possible scenario.
Also, remember that your time is precious in this scenario because you need to hit the population cap before the 300 in-game weeks are over.
2
Floodland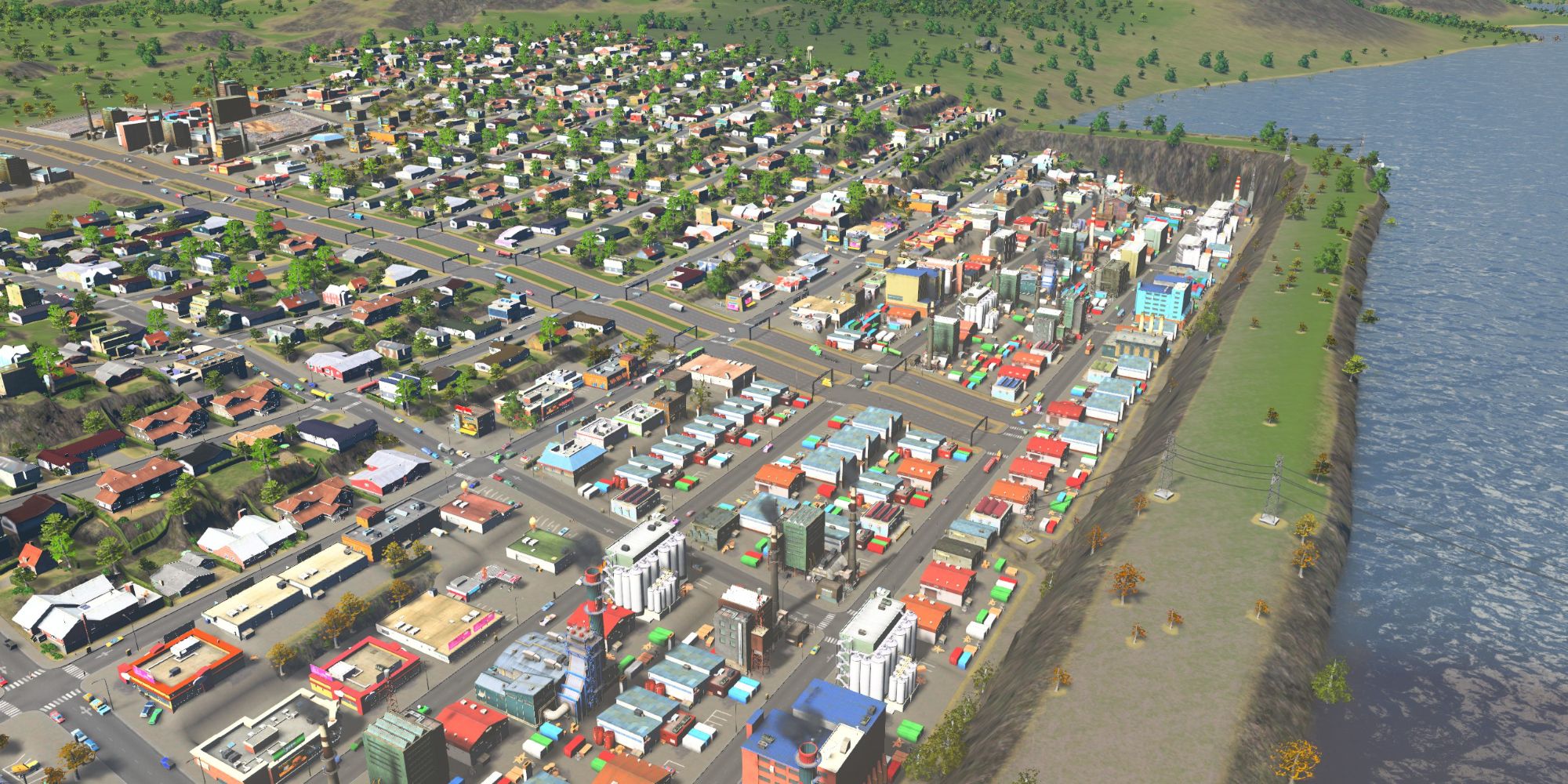 Requirements to complete the scenario
Play 240 weeks of the game
Unlike the By The Dam scenario, the Floodland story requires you to spend a certain amount of time to complete the scenario. You'll be placed right into the action, with a city right on the water's edge with only a small cliff separating your civilians from the wall of water.
As you progress through the scenario, there will be several instances where the water level rises and crushes important buildings in your city. To complete this scenario, we recommend consistently moving your city further away from the flood zone so you can wait weeks in the game.
1
Island hopping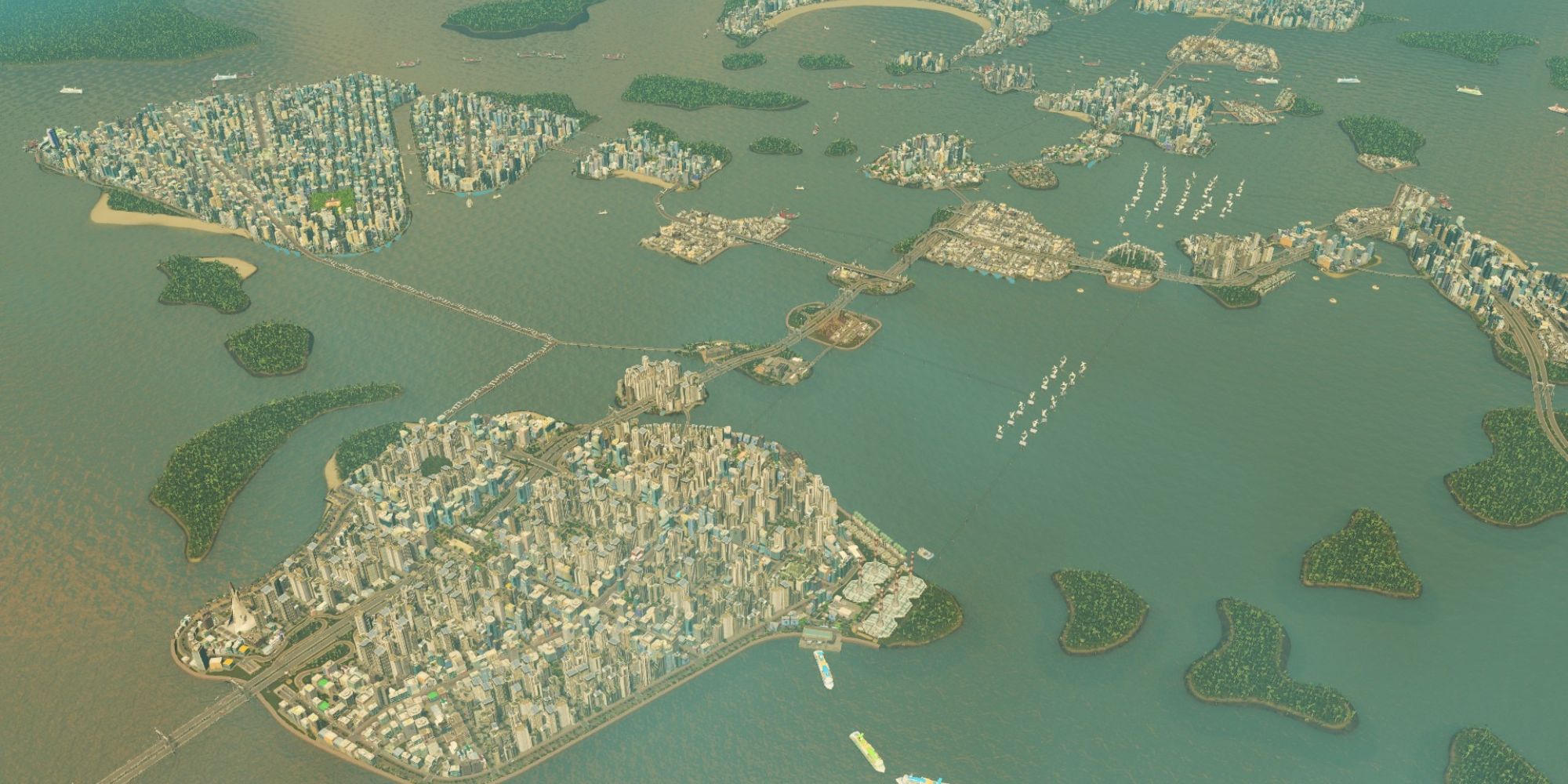 Requirements to complete the scenario
It must have more than 250,000 inhabitants
Average health above 20%
Although the Island Hopping scenario is rated as medium difficulty, this tropical story is generally considered to be the most challenging scenario in the entire franchise. Specifically, this story's map is about 80 percent water, and the only habitable land consists of smaller islands.
To get through this scenario, you'll need to build a city of 250,000 people, which can be difficult even on normal maps. To complete this scenario, we recommend serious investment in high-density housing and connecting all your islands with competent public transport.
After all, if you can build certain islands for housing and industry, then you will be able to slowly complete this challenging story.
Next: The best city building games of all time