The Legend of Zelda is one of the few series that has been lucky enough to be featured in every iteration of Super Smash Bros. since it first launched on the N64. Since then, the number of Hyrulian characters in the roster has changed significantly, from just one in the original to six in the latest version – Super Smash Bros. Ultimate.
Related: Ranking Every Fire Emblem Character in Super Smash Bros. Ultimate from weakest to strongest
Although the three characters are different versions of Link, they each bring something unique to the table that sets them apart from each other and the rest of the fighters. Hyrule is full of powerful heroes and villains, but how well do those skills translate to Super Smash Bros.? If you want to play as a character from Zelda, these are the fighters from weakest to strongest.
6
Ganondorf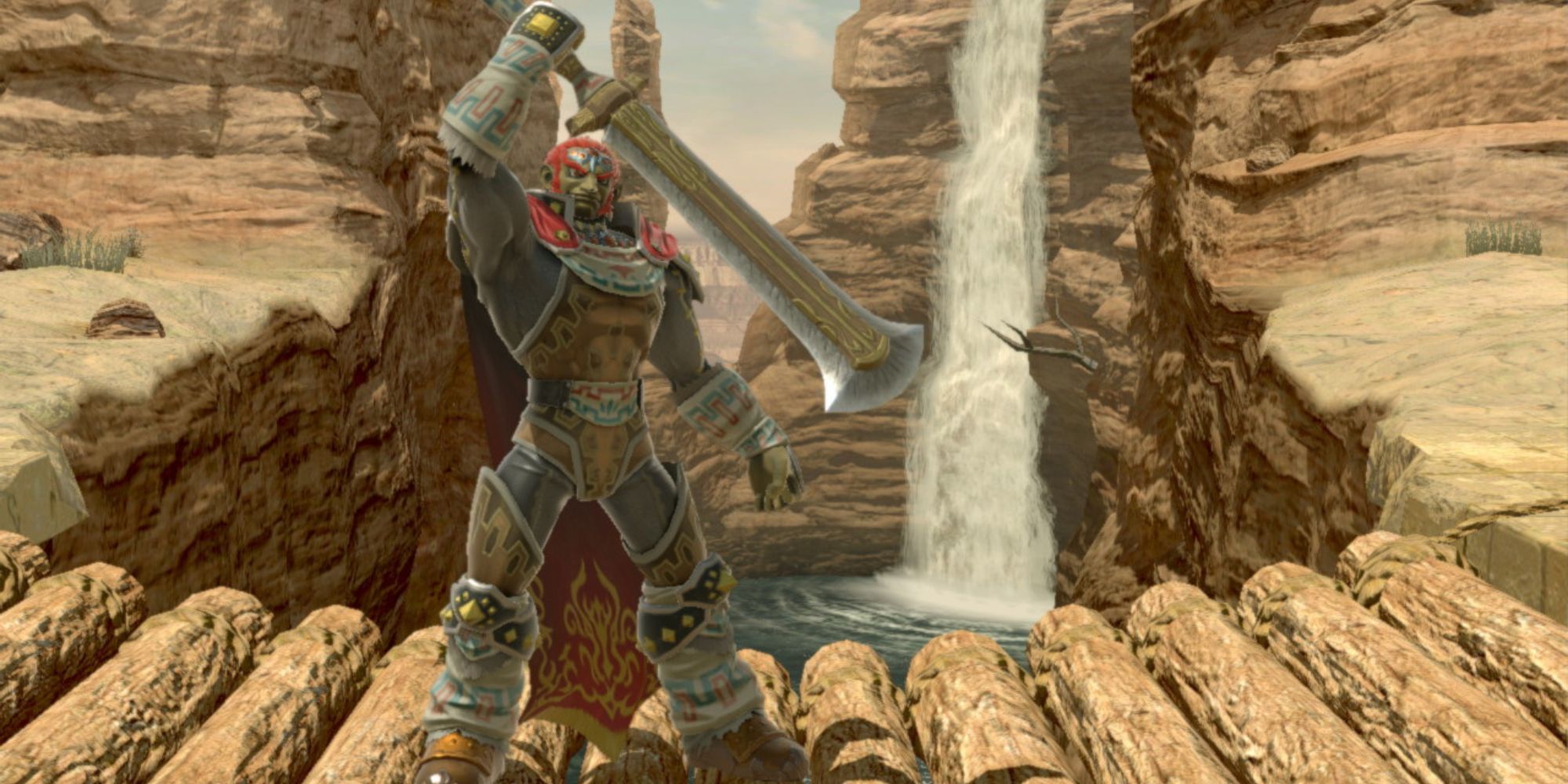 In The Legend of Zelda series, Ganondorf is terrifyingly powerful, and his uncompromising malice of Hyrule usually leads to doom and disaster. You might think that the Demon King would make an awesome enemy in Super Smash Bros., but Ganondorf is generally considered not only the worst fighter from The Legend of Zelda, but also the worst in the entire game.
After debuting in Melee for the GameCube, Ganondorf was always considered a low-level character due to his slow speed and terrible recovery. Despite appearing in each subsequent game with minor changes each time, these traits essentially made him unplayable in competitive battles. But it hits hard. So if you time his attacks right, you can send your target off-screen after just a few hits.
5
Zelda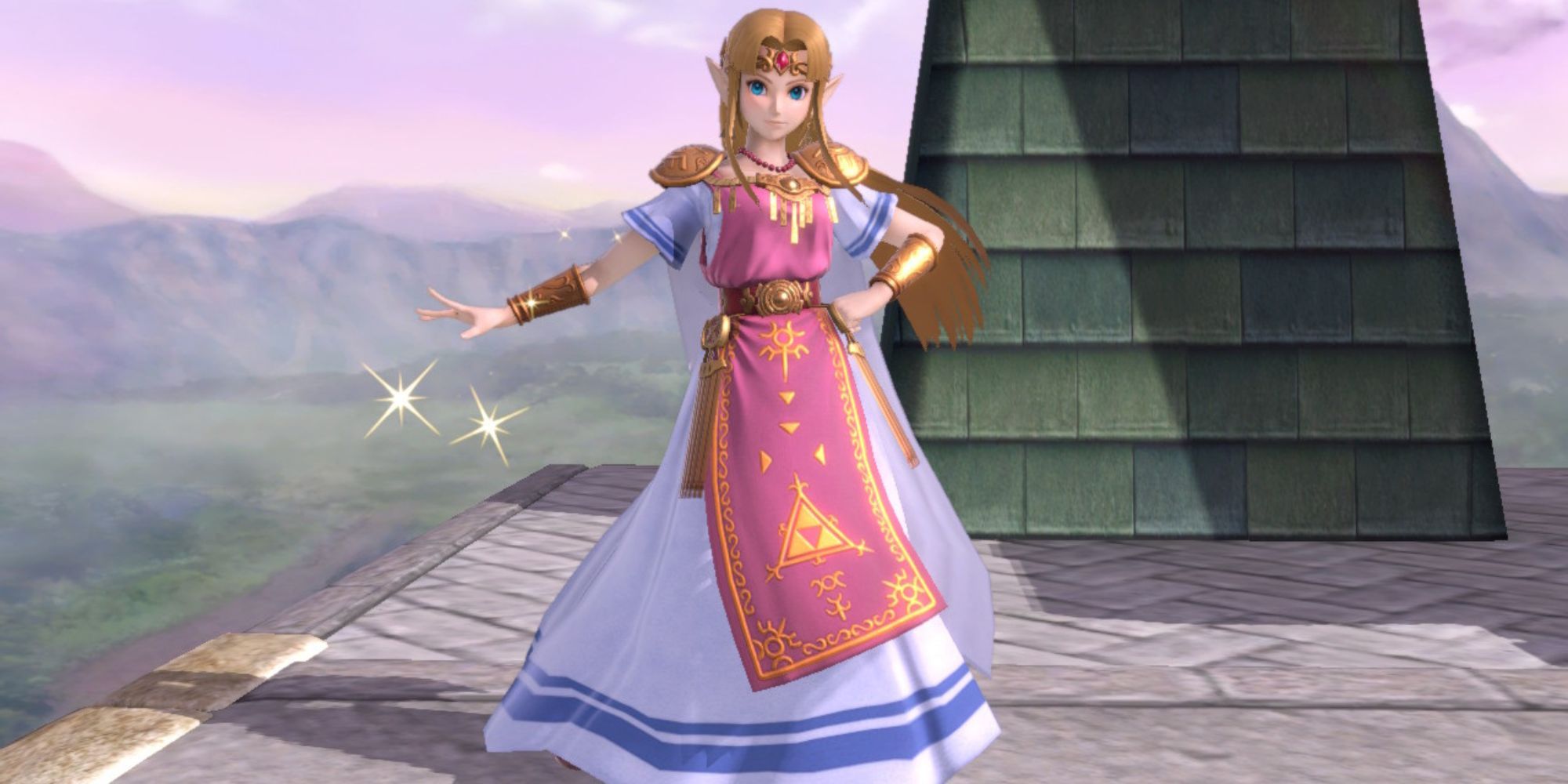 While many fighters in The Legend of Zelda need to get close to their opponents to deal maximum damage, the titular princess is at her best when she keeps a safe distance between herself and her target. While it's fun to play as Zelda in Super Smash Bros., her light weight and slow mobility make her a punching bag for most other characters in the game.
Related: The Most Powerful Women in the Legend of Zelda Series
Zelda has a few weaknesses that make her hard to rely on during tight battles. Most of her special moves either take a long time to finish – especially Phantom Slash and Farore's Fire – or don't do enough damage to make using them worthwhile. Skilled players can use Zelda effectively, but getting too close to other fighters can be risky as she can easily be knocked off the stage.
4
Toon Link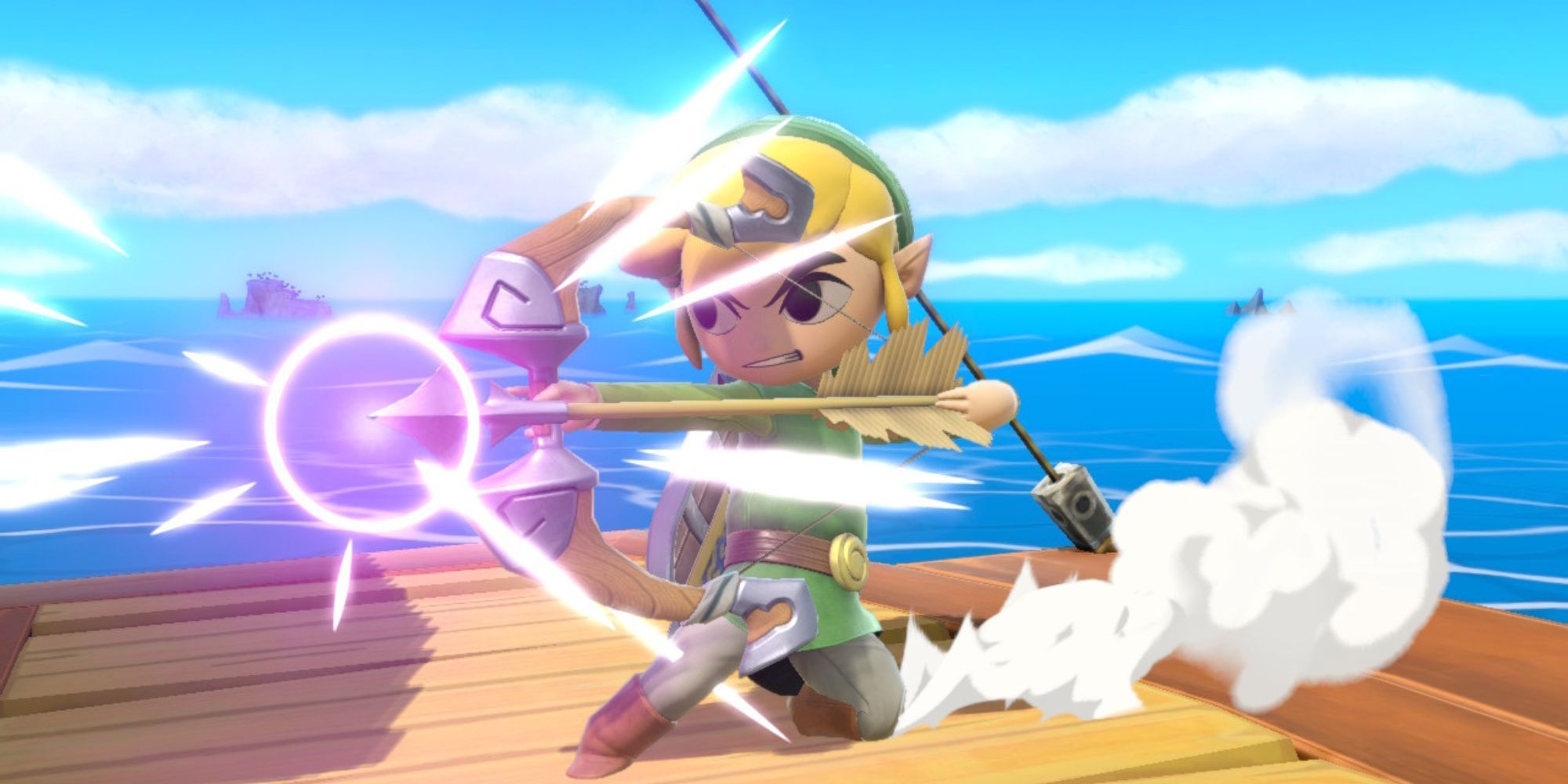 Toon Link is technically the last Legend of Zelda fighter added to the extensive Super Smash Bros. roster after making his debut in Brawl for the Nintendo Wii. This version of the character has similar tools to his alternates – bow and arrow, bombs and boomerang – but his shorter stature makes him slightly weaker and more floating than them by a decent margin.
Toon Link may not be as powerful as his counterparts, but he makes up for it with mobility that allows him to launch a flurry of attacks at vulnerable opponents. When playing as Toon Link, the best strategy is to max out your target's damage meter with ranged attacks while avoiding damage yourself, then destroy them with a powerful slam attack the moment they give up.
3
Connection
Link is one of the few characters to appear in every version of Super Smash Bros., but he received a drastic update for Ultimate that significantly changed his moveset. Designed to resemble Breath of the Wild's Link, this version can use remote bombs, fire two arrows at once, and has other subtle details that make him play much differently than Toon Link or Young Link.
Related: The Legend of Zelda: Every Replay of the Link, Sorted by Design
It may take some time to adjust to playing as Link again, but this newer version of the classic fighter has a lot of potential due to its flexibility. It's deadly in both ranged and close combat, and its versatility makes it great at knocking enemies off stage and preventing them from ever getting back up. Link's biggest weakness is his speed, which can make approaching extreme distances to attack a risk that you should consider before engaging.
2
Sheik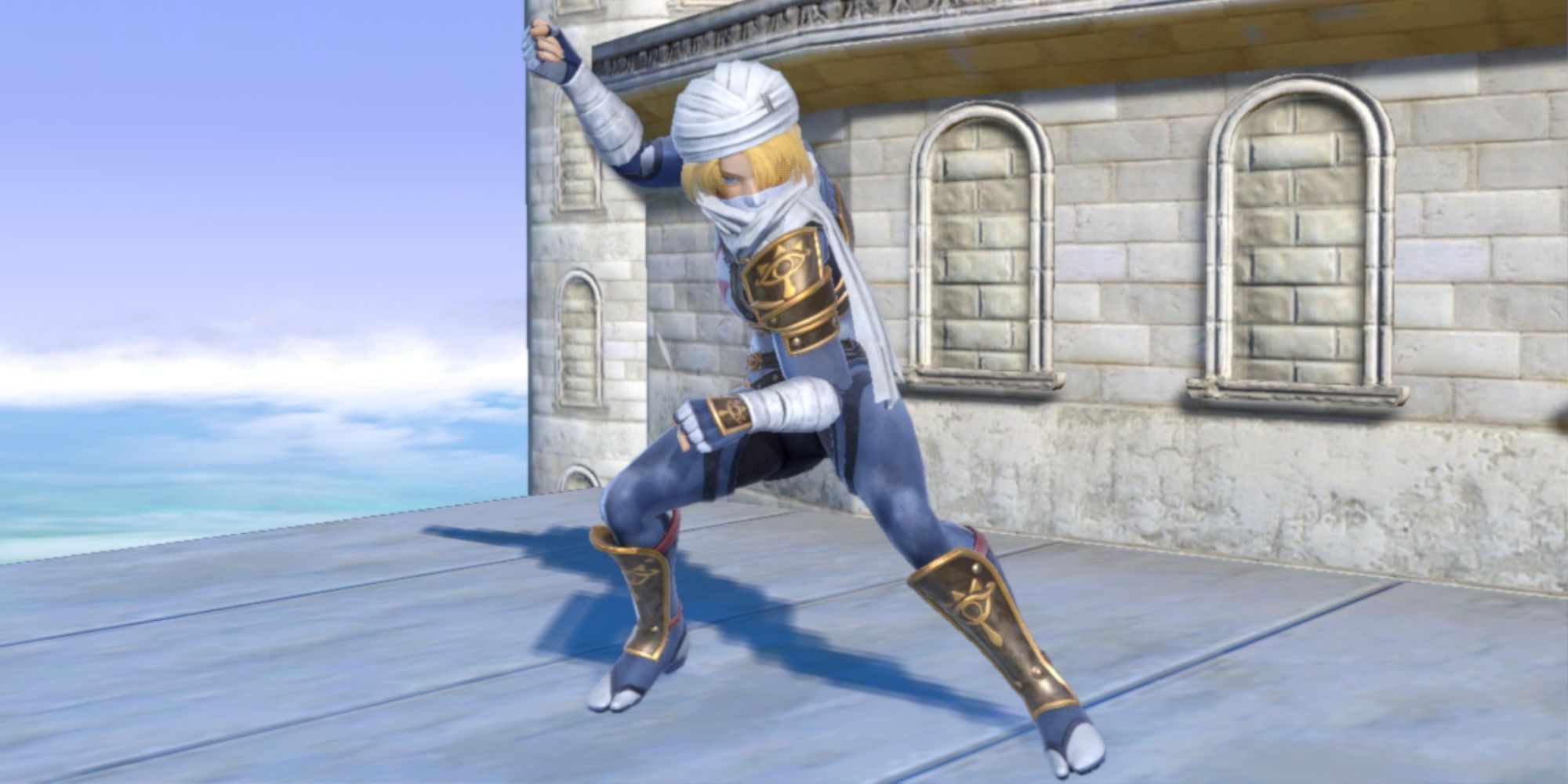 It's hard to believe there was a time when Shiek wasn't her own character in Super Smash Bros. In Melee and Brawl, the only way to play as her was to select Zelda from the fighter screen and use her Down Special to transform. into her alter ego. Shiek has always been a better fight choice than Zelda, so it was great when she got her slot in Smash 4 and Ultimate.
If you like to dazzle your enemies with a series of moves faster than the eye can see, Shiek is one of the fastest characters in Ultimate and can jump and burst into flames before anyone knows what hit him. She may not be considered as strong as her previous appearances in the series, but Sheik is still one of the best Hyrule characters to hit the ground running.
1
Young link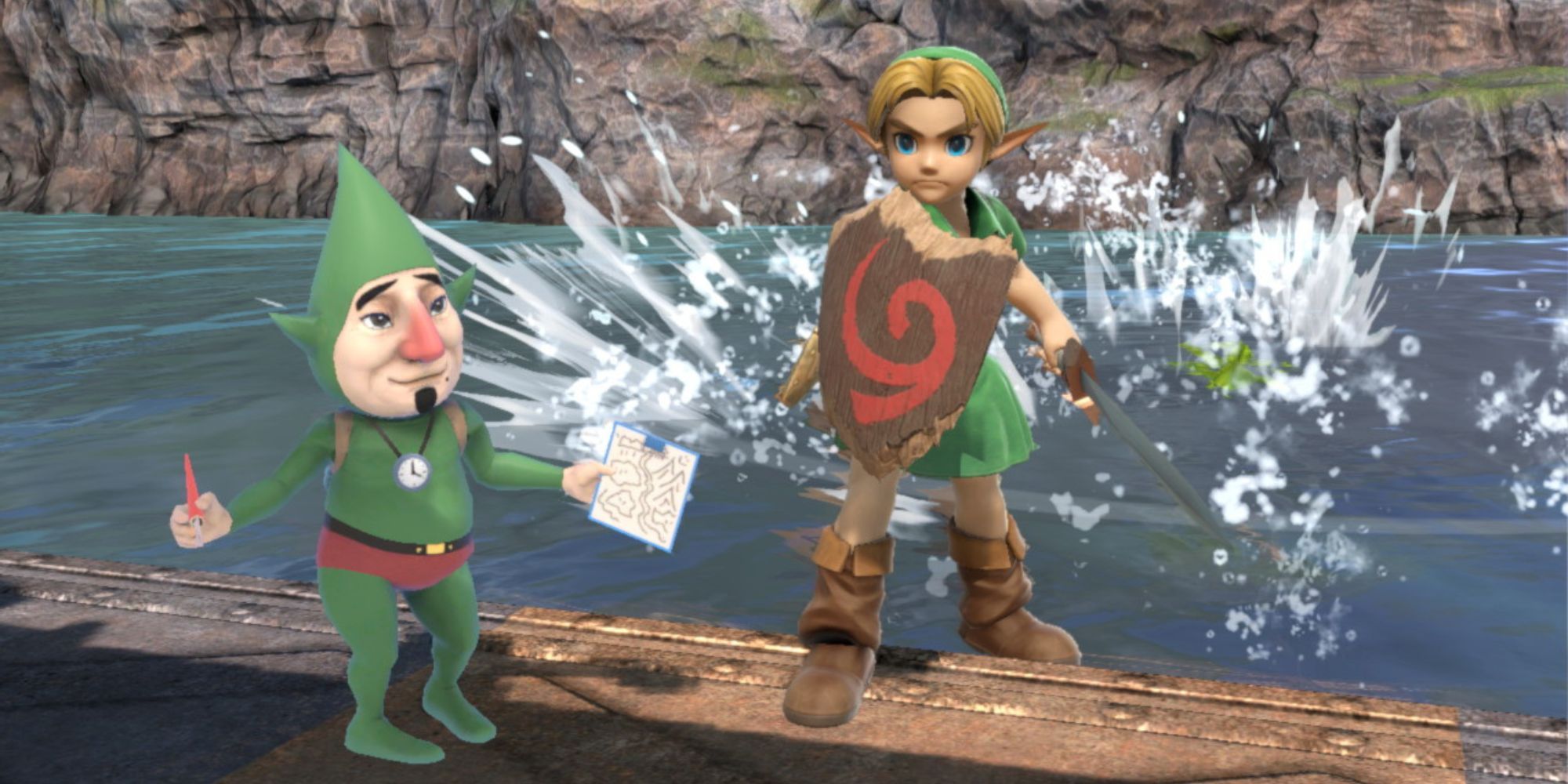 Of all the Legend of Zelda characters to appear in Super Smash Bros., Young Link was featured the least, making his debut in Melee and eventually returning with everyone else for Ultimate. Despite being considered a far inferior character during his first appearance, Young Link returned to Ultimate with a vengeance that helped him earn the title of the best Zelda character in the game.
While Young Link has the same tools as Link and Toon Link, his weapons are much better due to the smaller versions. For example, his fire arrow burns enemies and leaves them temporarily vulnerable to further attacks. Another improvement over his counterparts is that unlike Link, Young Link can stack the opponent's damage from a distance and close the gap before they can escape and send them off the stage. His only real weakness is the short range of his sword, but that doesn't change the Hero of Time's effectiveness in combat.
Next: Super Smash Bros. Ultimate: Every Pokemon Fighter, Ranked