Since its launch in March 2017, the Nintendo Switch has become home to a number of fantastic titles from first- and third-party developers. The hybrid unit is full of great games to experience on the big or small screen, but what happens when you finally roll the credits on the one you enjoy the most?
Related: The best third-party exclusives on Nintendo Switch
Fortunately, many of Nintendo's most popular Switch games have extended their lives with DLC that expands their worlds with new characters, stories, and more. While most of them cost money, you can earn free access to some DLC as a Nintendo Switch Online member. Whether you're subscribed or not, these are the Switch games with the best DLC.
10
Fire Emblem: Three Houses – Ashen Shadows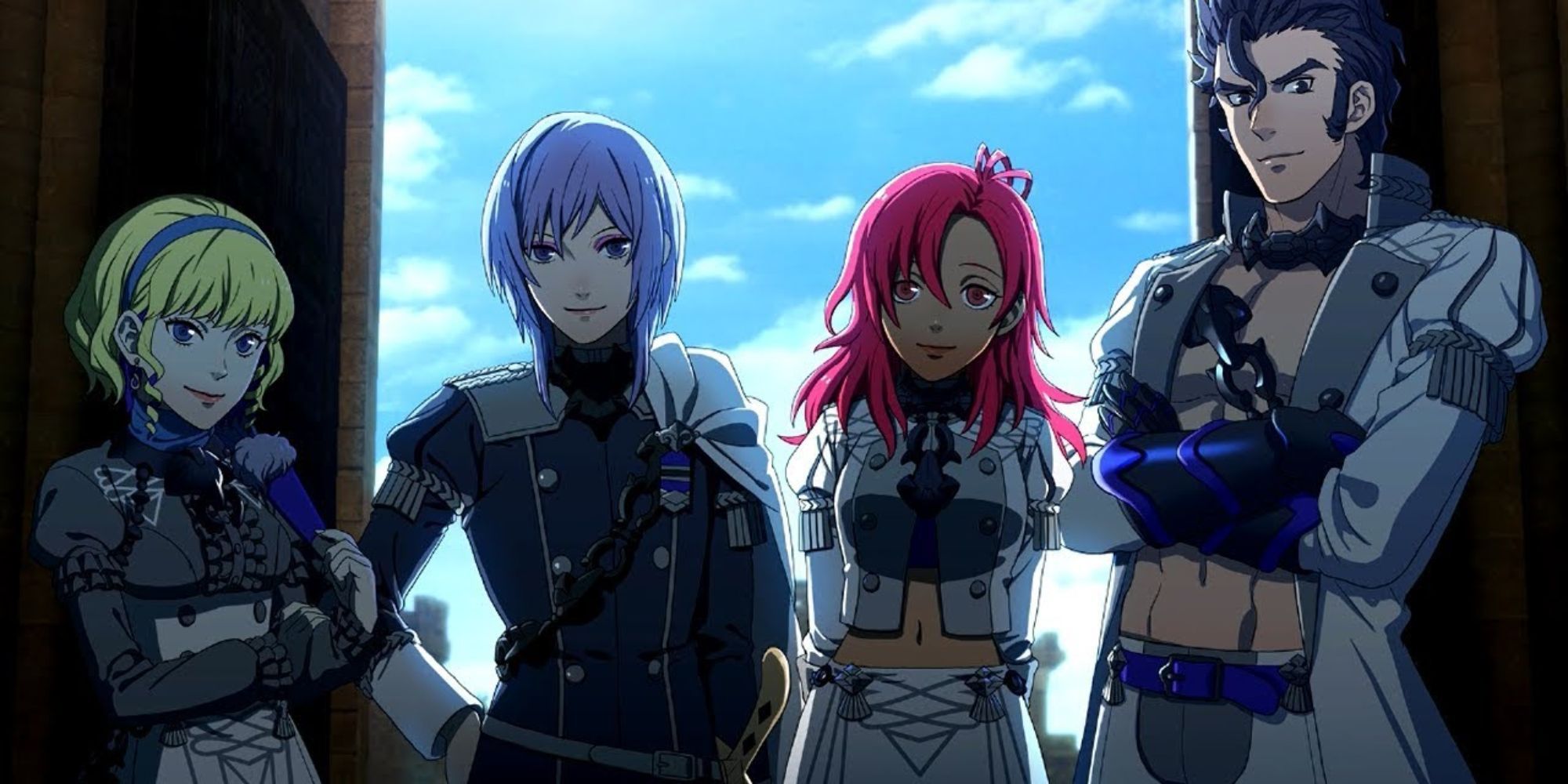 Fire Emblem: Three Houses was the first game developed for a home console since 2007's Radiant Dawn for the GameCube, and its focus on characters and social elements helped make it one of the best in the series. Three Houses was already full of content with three campaigns and four separate endings, but the Cindered Shadows DLC adds another layer of depth to Garreg Mach.
Cindered Shadows features four new characters that you can bring into the main game after completing the DLC, plus more paralogues and quests to complete. It adds about seven to nine hours of content to explore, and if you enjoyed The Three Houses, Cindered Shadows is well worth your time.
9
Mario + Rabbids Kingdom Battle – Donkey Kong Adventure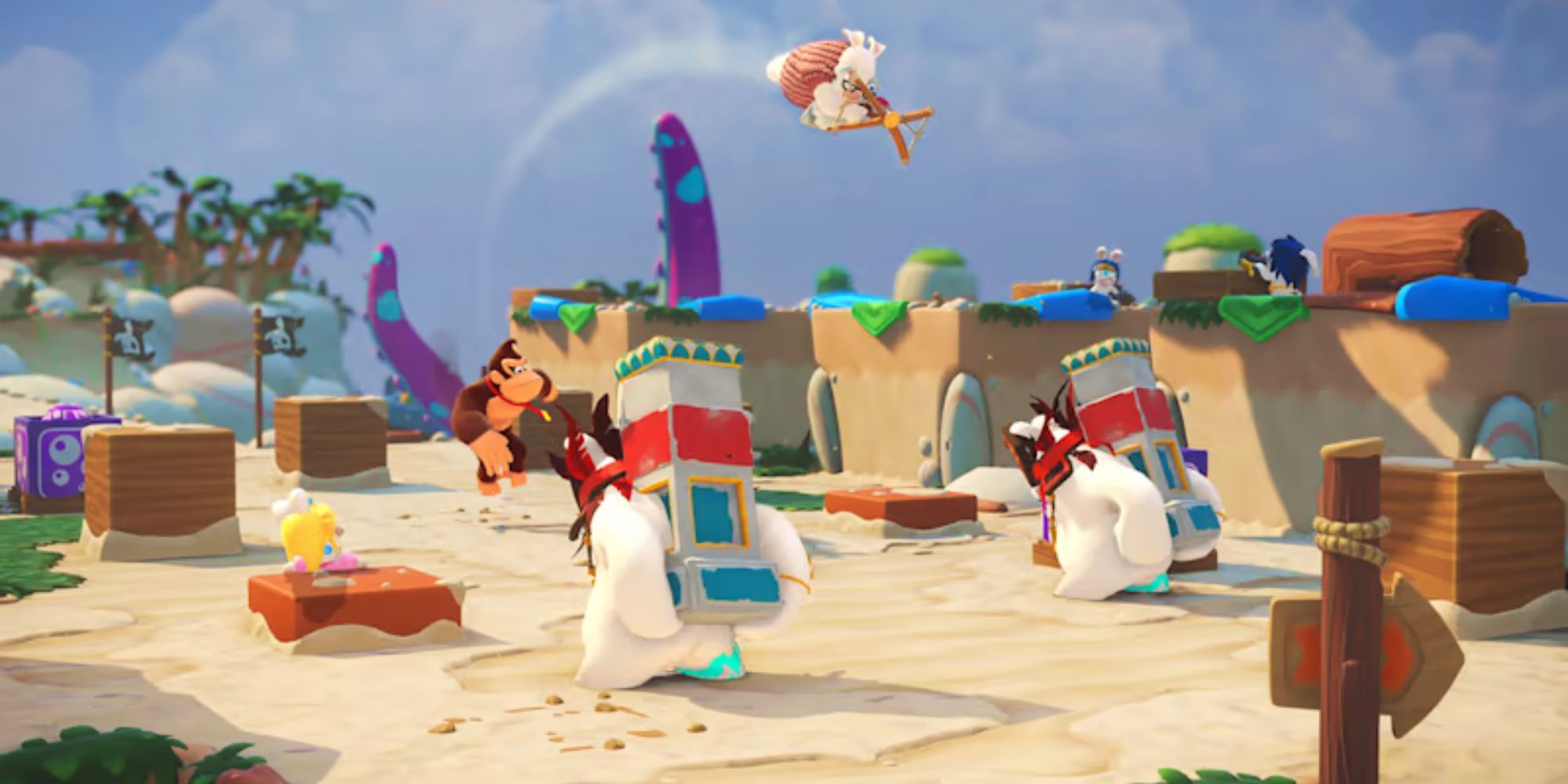 Many were skeptical when it was first revealed that Mario and his friends would be teaming up with Ubisoft's Rabbids for a tactics-based RPG. To everyone's surprise, Mario + Rabbids Kingdom Battle is incredibly charming, with dazzling visuals and a hilarious story. Its success led to the development of DLC starring Donkey Kong, Rabbid Peach and Rabbid Cranky.
The Donkey Kong Adventure DLC for Kingdom Battle is a seven to nine hour journey through a new set of levels that will make you rethink some of the techniques you used in the base game. The gameplay and humor are phenomenal, but the standout element of this DLC is the excellent soundtrack composed by Grant Kirkhope.
8
Pokemon Sword & Shield – Isle of Armor and Crown Tundra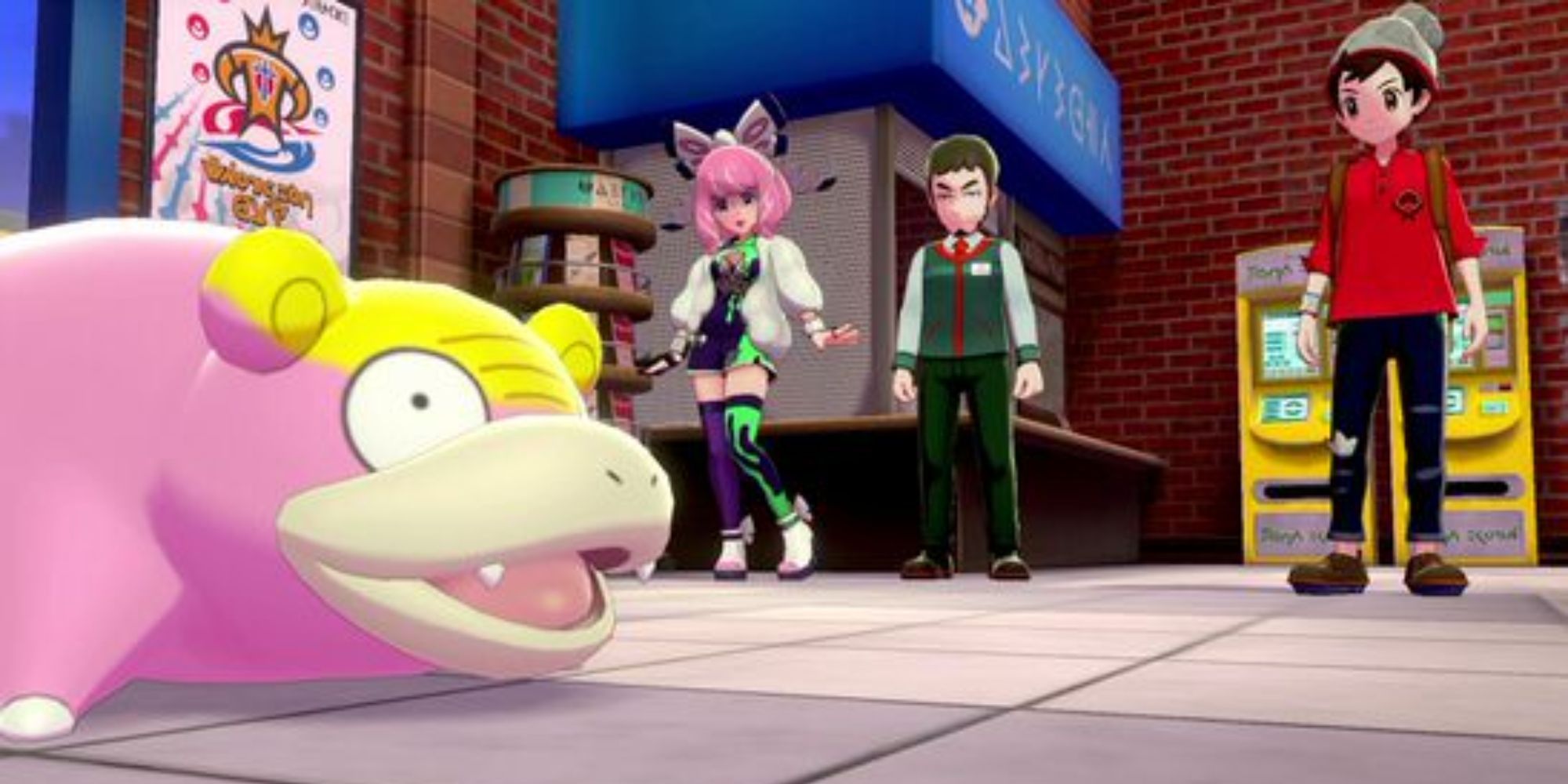 Pokemon Sword and Shield were the first major games in the series to debut on a home console, and expectations were high for their potential. One of the biggest complaints about them at launch was the lack of catchable Pokemon, but that was eventually remedied by The Isle of Armor and The Crown Tundra DLC.
Related: Pokemon: Every Major Game Ranked by Difficulty
Both expansions offer new areas to explore, side quests to complete, and most importantly, a bunch of extra Pokemon to add to your Pokedex. Isle of Armor focuses on the task of training a Pokemon named Kubfu, while The Crown Tundra focuses on a host of legendary Pokemon, including the Galleria versions of Moltres, Articun, and Zapdos.
7
Xenoblade Chronicles 2 – Torna – The Golden Land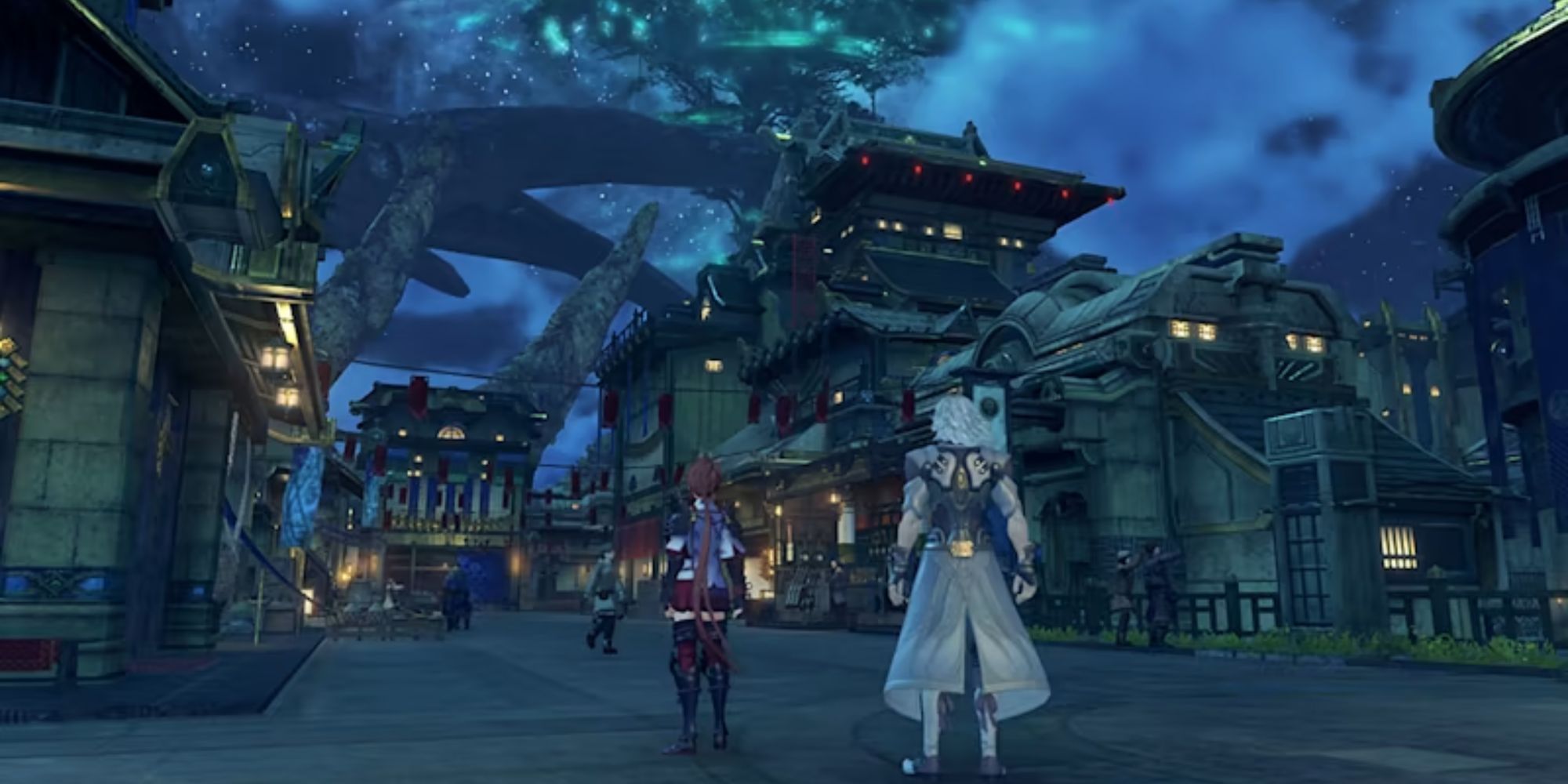 Xenoblade Chronicles 2 is already a huge game with its 60 to 90 hour campaign, but if you buy the DLC you can experience the entire prequel. Torna – The Golden Country began in 2018 and is set approximately 500 years before the events of the main game. The entire trip is extensive and can take around 20 to 30 hours.
One of the biggest differences between Torna – The Golden Country and Xenoblade Chronicles 2 is that the expansion gives you control over drivers and their blades. The narrative and gameplay live up to the excellent standards of the series and will leave you wanting more by the time you check out.
6
Mario Kart 8 Deluxe – Refresher Course Ticket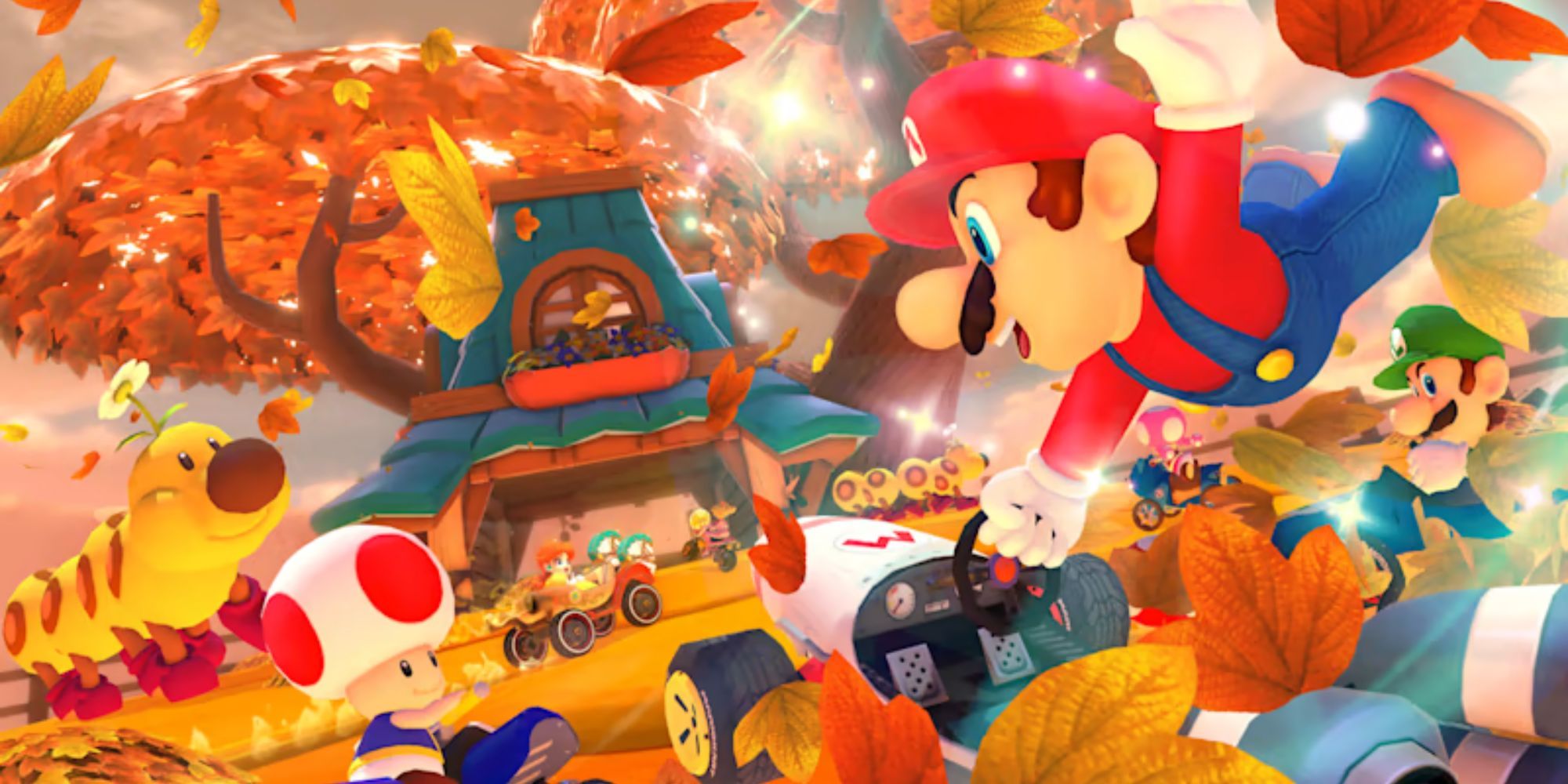 Mario Kart 8 was originally launched on the Wii U in 2014 and was then ported to the Nintendo Switch in 2017 as Mario Kart 8 Deluxe. This updated version included all of its predecessor's DLC, as well as new characters and quality-of-life tweaks such as the ability to hold two items at once. Then in 2022, Nintendo announced that even more content would arrive via the Booster Course Pass DLC.
Almost a decade since Mario Kart 8 first appeared, it's still being updated to include fantastic new and returning maps and fan-favorite characters like Birdo and Petey Piranha. By the end of 2023, Mario Kart 8 will have an additional 48 tracks to race on, and you can access them for free via Nintendo Switch Online.
5
Animal Crossing: New Horizons – Happy Home Paradise
It's hard to imagine what 2020 would be like without Animal Crossing: New Horizons, an enjoyable life simulation game about improving your life and helping your neighbors. While it would have been great to see a bunch of new content added to New Horizons post-launch, it only received one major update that gave you access to the Happy Home Paradise DLC.
Similar to Animal Crossing: Happy Home Designer for 3DS, Happy Home Paradise allows you to customize and decorate the vacation homes of the villagers to meet their requirements. Available for free via Nintendo Switch Online, this expansion makes it easy to spend hours and hours role-playing as the host of a fake HGTV show.
4
Splatoon 2 – October Expansion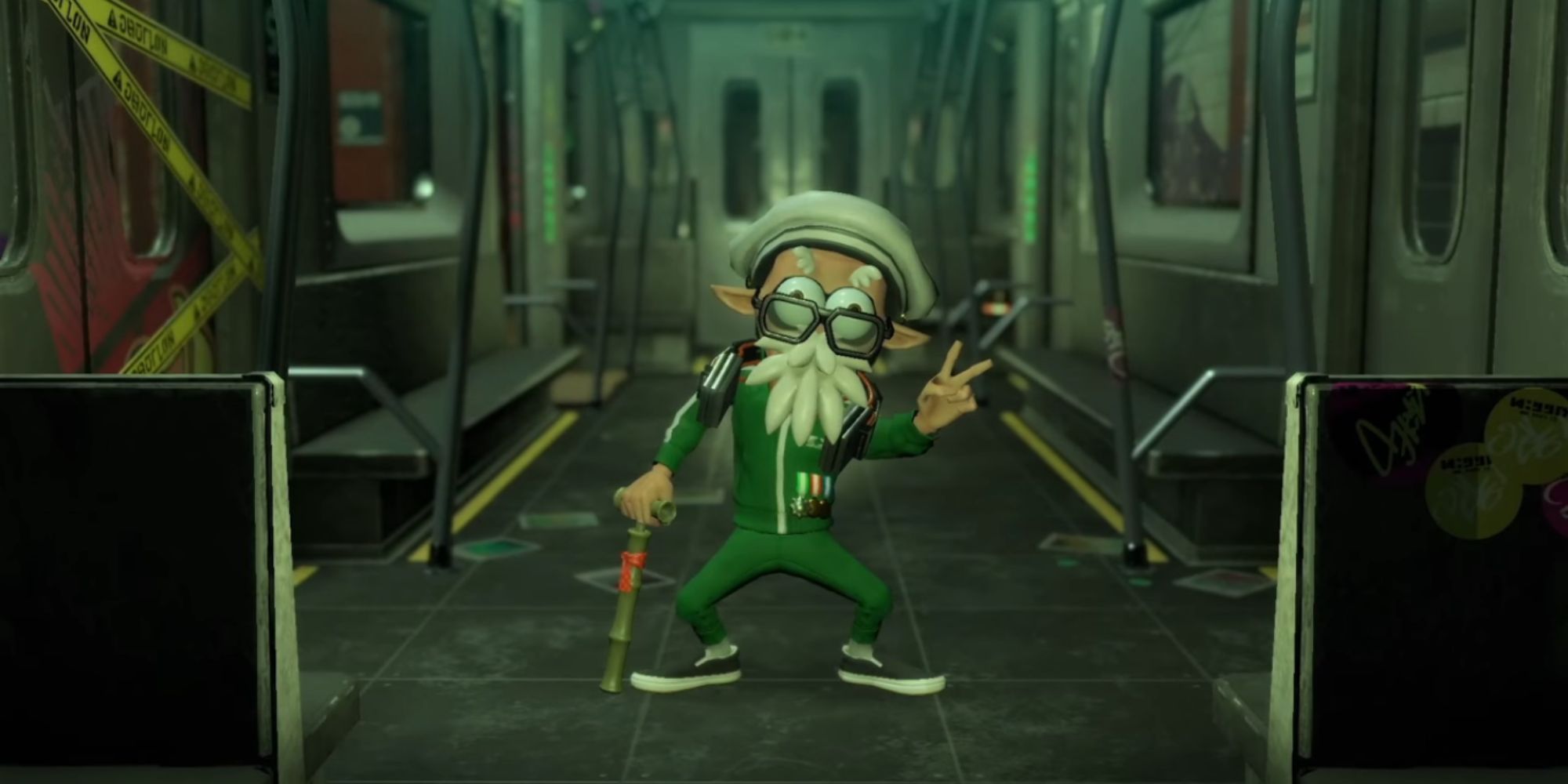 Splatoon 2 is already packed with content, including a robust single-player campaign, multiple PvP modes, and Salmon Run for PvE matches. These modes alone can easily keep you busy for hundreds of hours, but if you're looking for a sprawling single-player journey through an abstract world, the Octo Expansion has you covered.
Related: Lengthy DLCs worth spending hours on
Splatoon 2's Octo Expansion features an exciting and unpredictable story that allows you to play as an Octoling known as Agent 8. With the help of Pearl, Marina and Cap'n Cuttlefish, you must collect four "thongs" by clearing 80 levels that resemble more challenging levels in Super Mario Sunshine. The Octo Expansion is also available to Nintendo Switch Online members.
3
Xenoblade Chronicles 3 – The Redeemed Future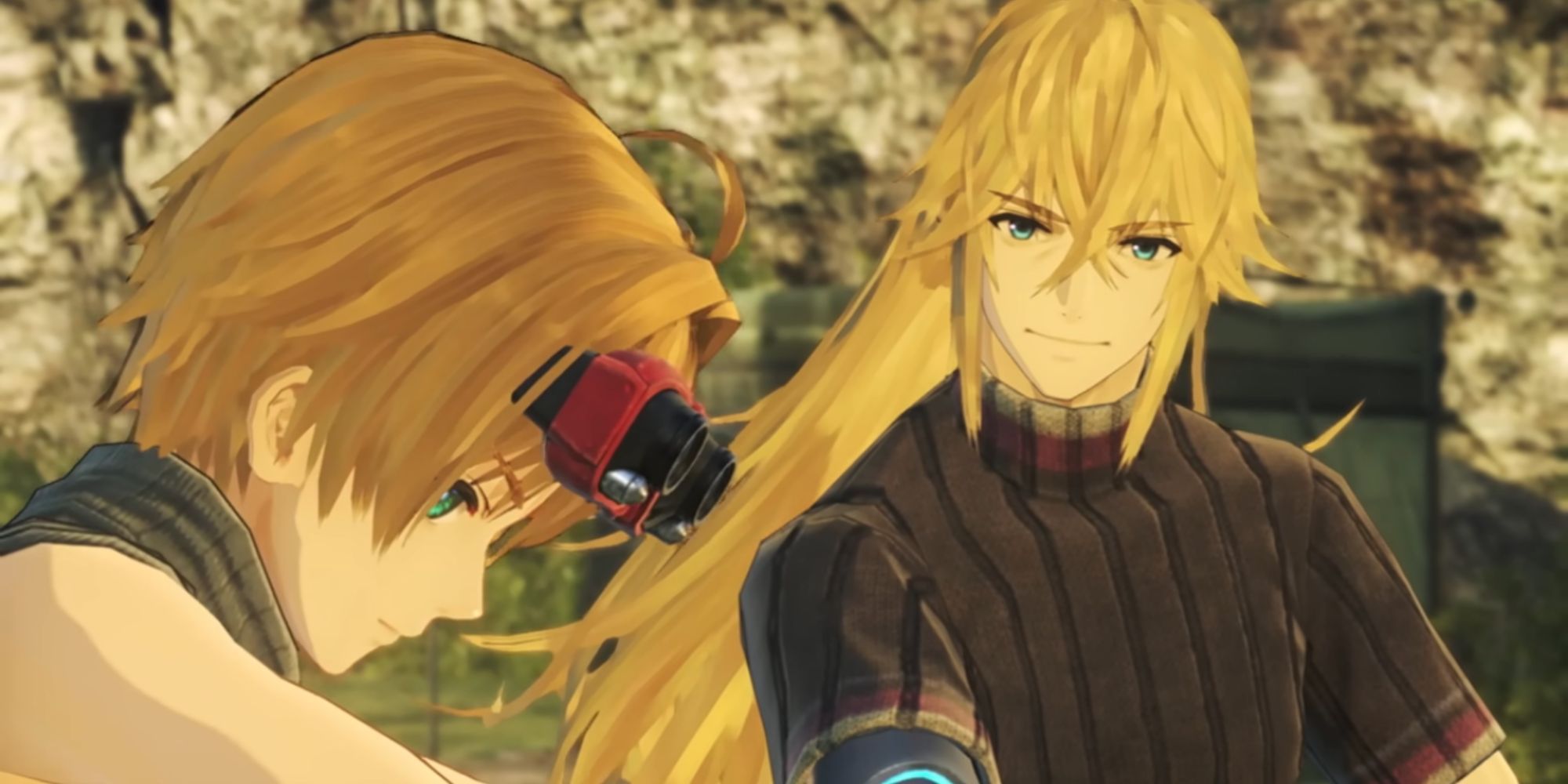 Each main line of Xenoblade Chronicles features new worlds and characters, but they're all much more connected than meets the eye. The stories that tie them together can be complicated or overwhelming at times, but the Xenoblade Chronicles 3 DLC ties everything together nicely with a satisfying narrative that ties all the games in the series together.
Available on its own or through Xenoblade Chronicle 3's Expansion Pass, Future Redeemed acts as a prequel to the main game and features the return of Shulk and Rex, protagonists from the previous titles. For fans who have been playing the series since it launched on the Wii, Future Redeemed is a wonderful final chapter in a great trilogy.
2
The Legend of Zelda: Breath of the Wild – Ballad of Champions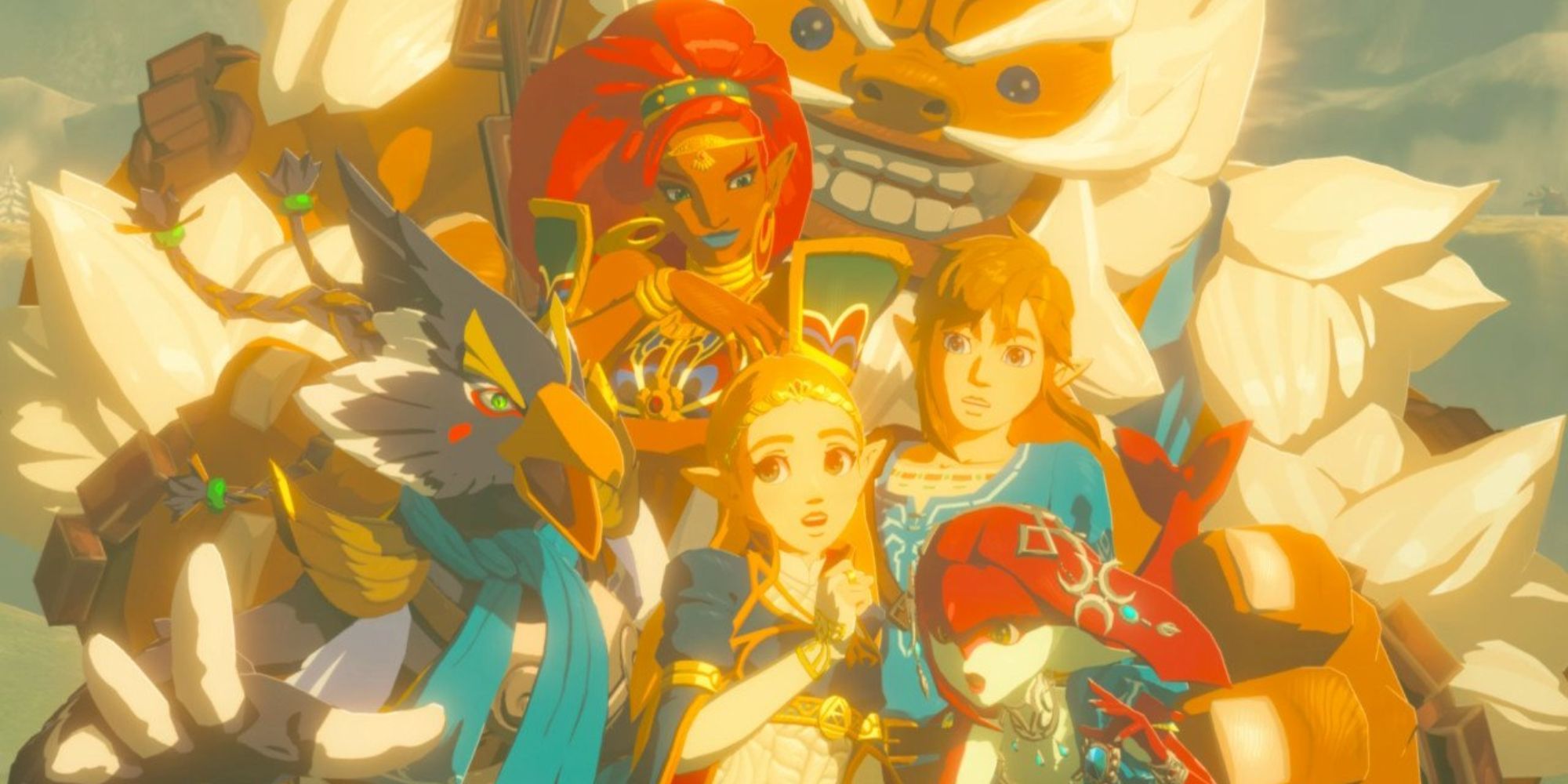 Breath of the Wild launched alongside the Switch in 2017 and has quickly become one of the platform's essential titles. It redefined the classic Zelda experience, transforming it into a sprawling open-world adventure limited only by your imagination. It received a few updates and The Master Trials DLC, but The Champions' Ballad is the perfect way to end the adventure.
This excellent expansion will take you about ten hours to complete as you complete 16 new shrines, find new armor sets, and learn more about Daruk, Mipha, Revali, and Urbosa's past. The latter half of this DLC contains many surprises, including an unforgettable final boss fight, the Master Cycle, and a satisfying conclusion to Kassa's story.
1
Super Smash Bros. Ultimate – Fighters Pass Vol. 1 & Vol. 2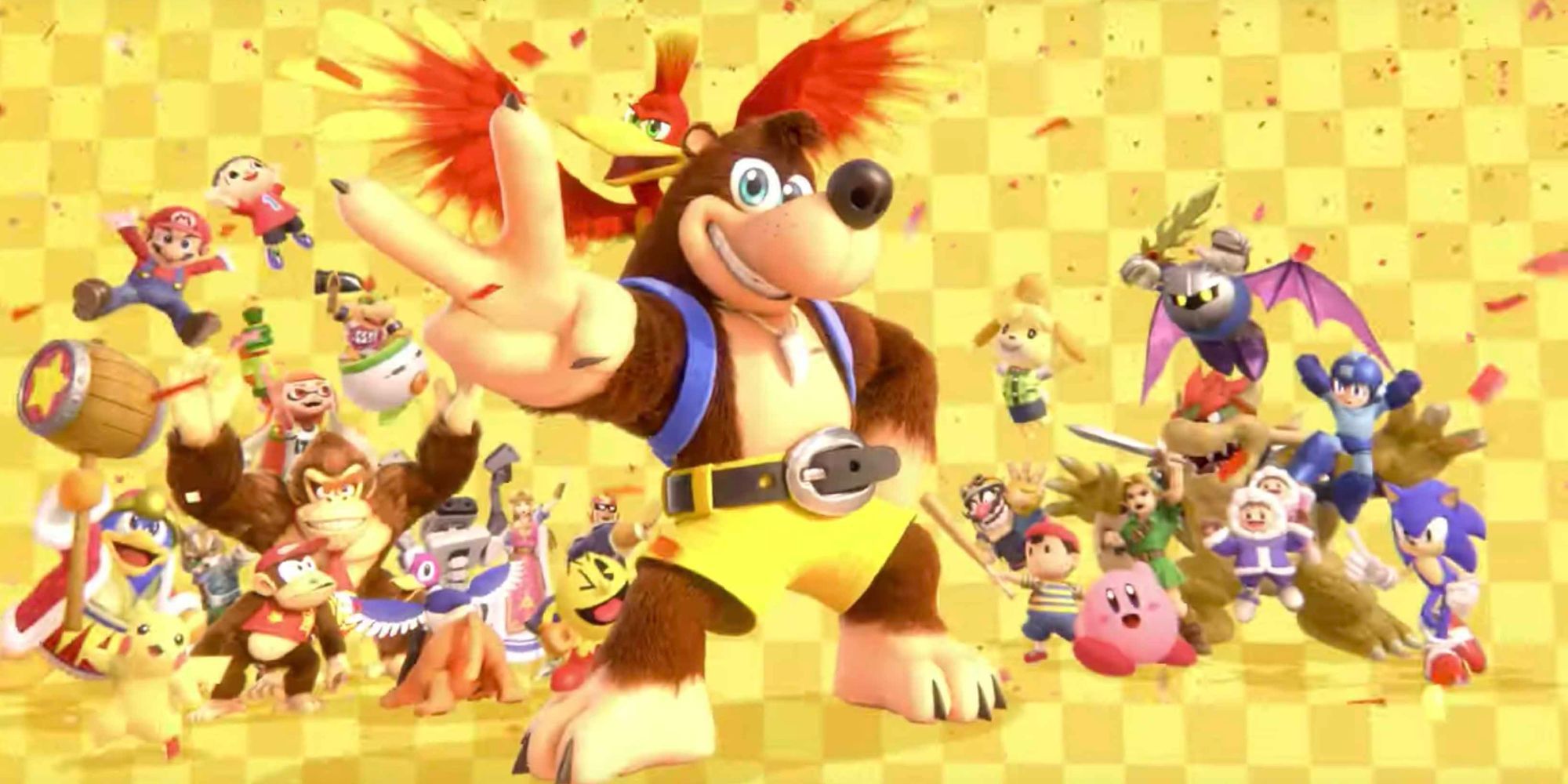 When Super Smash Bros. Launched in 2018, Ultimate featured over 75 playable characters, over 100 levels and nearly 900 music tracks. Despite all of this, the developers decided to spend the next three years working on even more content for a game that was already jam-packed with stuff.
By purchasing both Fighters Pass DLC packs, you get an additional 12 fighters – including Sora, Banjo-Kazooie, Sephiroth and other fan favorites – 11 stages and over 180 music tracks. You'll also get a bunch of Mii Fighter outfits inspired by characters like Cuphead and Sans from Undertale. The amount of content in these DLC packs is staggering and a must have for anyone with a Nintendo Switch.
Next: The best Nintendo Switch games for couples