It has long been widely accepted among Final Fantasy/Kingdom Hearts fans that Donald Duck is the most powerful wizard ever, mainly due to his use of the insanely powerful spell Zettaflare towards the end of Kingdom Hearts 3. This spell is one step up from Teraflare, the spell , which was used in Final Fantasy 14 and was so powerful that it completely wiped out the base game, giving the developers a canonical reason to let them clean everything up and start over from scratch.
Now that you're armed with this information, you can see how, out of all the characters, it was pretty surprising that Donald Duck took out Zettaflare and established himself as the most powerful character in the Final Fantasy/Kingdom Hearts lore. But now that Final Fantasy 16 has arrived and brought a whole new cast of characters, a new challenger has arrived to provide Donald with some much-needed competition (thanks Kotaku). Be warned, we're heading into spoiler territory for anyone who hasn't finished Final Fantasy 16 yet.
Related: Final Fantasy 16 is designed exactly like God of War, and that feels bad
Pretty far into Final Fantasy 16, you'll be trading blows with Bahamut while playing as Ifrit. Throughout the fight, Bahamut cycles through all the missile attacks to take you down, seemingly ending up with a big ol' Teraflare when he gets desperate. After a short cutscene, the fight continues as Bahamut, now empowered, then takes off into space with Ifrit in tow. Here, Bahamut attempts to cast his Zettaflare, officially becoming the second character to use the spell and the first in the Final Fantasy series.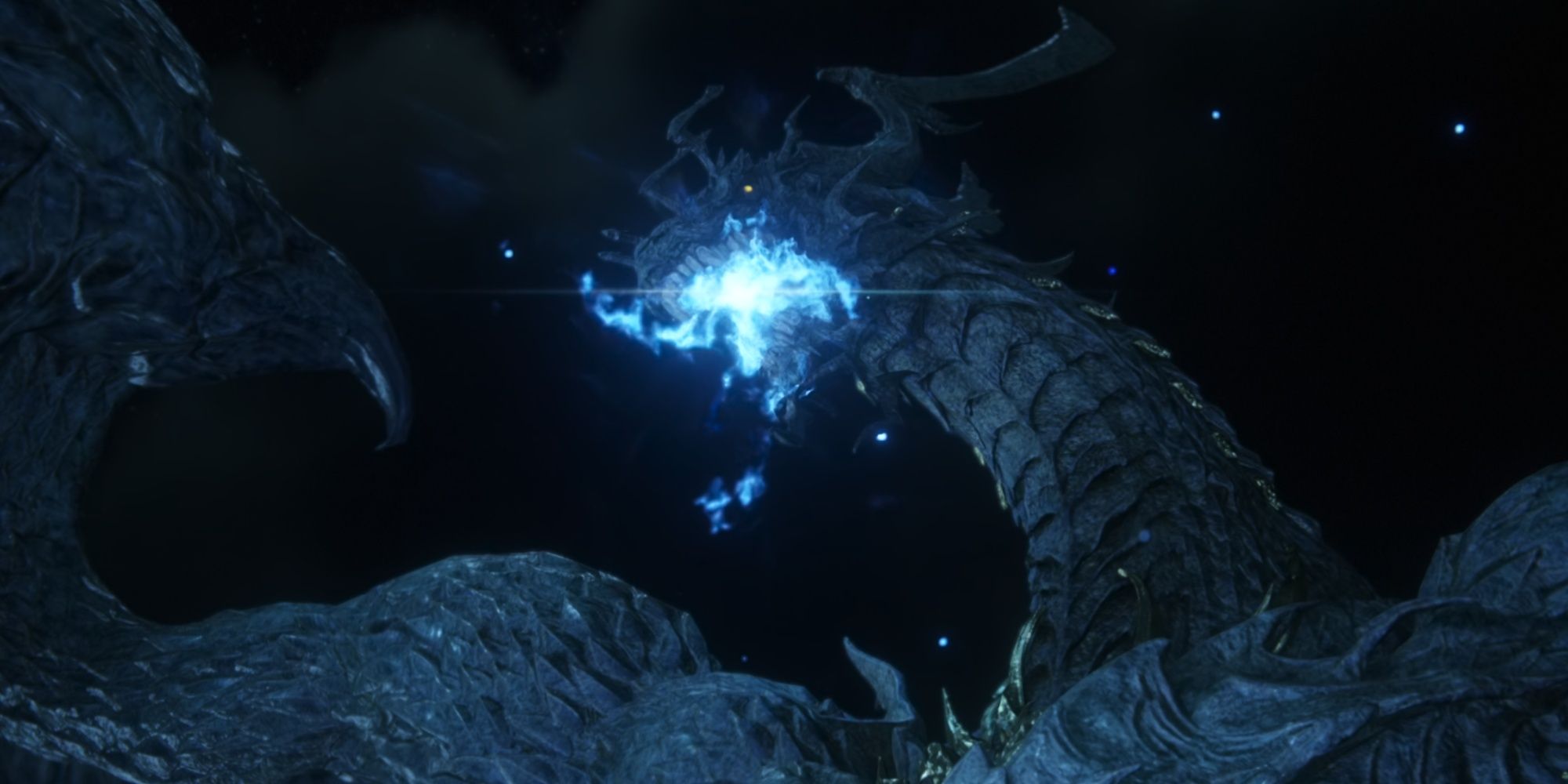 I won't tell you how the fight goes in order to at least solve some of the mystery for those of you who ignored the spoiler warning, but suffice to say it's an incredibly hype moment and one of the best Final Fantasy 16 has to offer. But now that Final Fantasy 16's version of Bahamut has been shown to be able to cast Zettaflare, we now have to figure out which one, him or Donald Duck, is the strongest, and I think I have the answer.
During the initial fight, it is clear that Bahamut does not have the natural ability to cast Zettaflare, as he is only strong enough to use the spell until Bahamut consumes the Aether. On the other hand, Donald Duck throws it out of the blue, suggesting that he has a natural ability to use it, but was just saving it for a dire situation. Therefore, Donald Duck's powers as a wizard are stronger than Bahamut's. Now I'm going to go kick a soccer ball around to try and balance the levels of nerd life that's popped up here today.
Next: Cyberpunk 2077 didn't deserve all the hate, just most of it