Druid may not be the most popular class in Diablo 4, but it can certainly be one of the most fun for animal lovers once you start dipping your toes into Companions. There is such a thing as a companion building, but using every companion really isn't great for the later parts of the game and higher world levels.
Related: Diablo 4: Tips for playing as a druid
But that doesn't mean Companions aren't good; Companions have incredibly powerful abilities that, when paired well with another companion or other abilities, will allow you to demolish everything in your path. However, choosing the best is crucial to a great building.
6
Ravens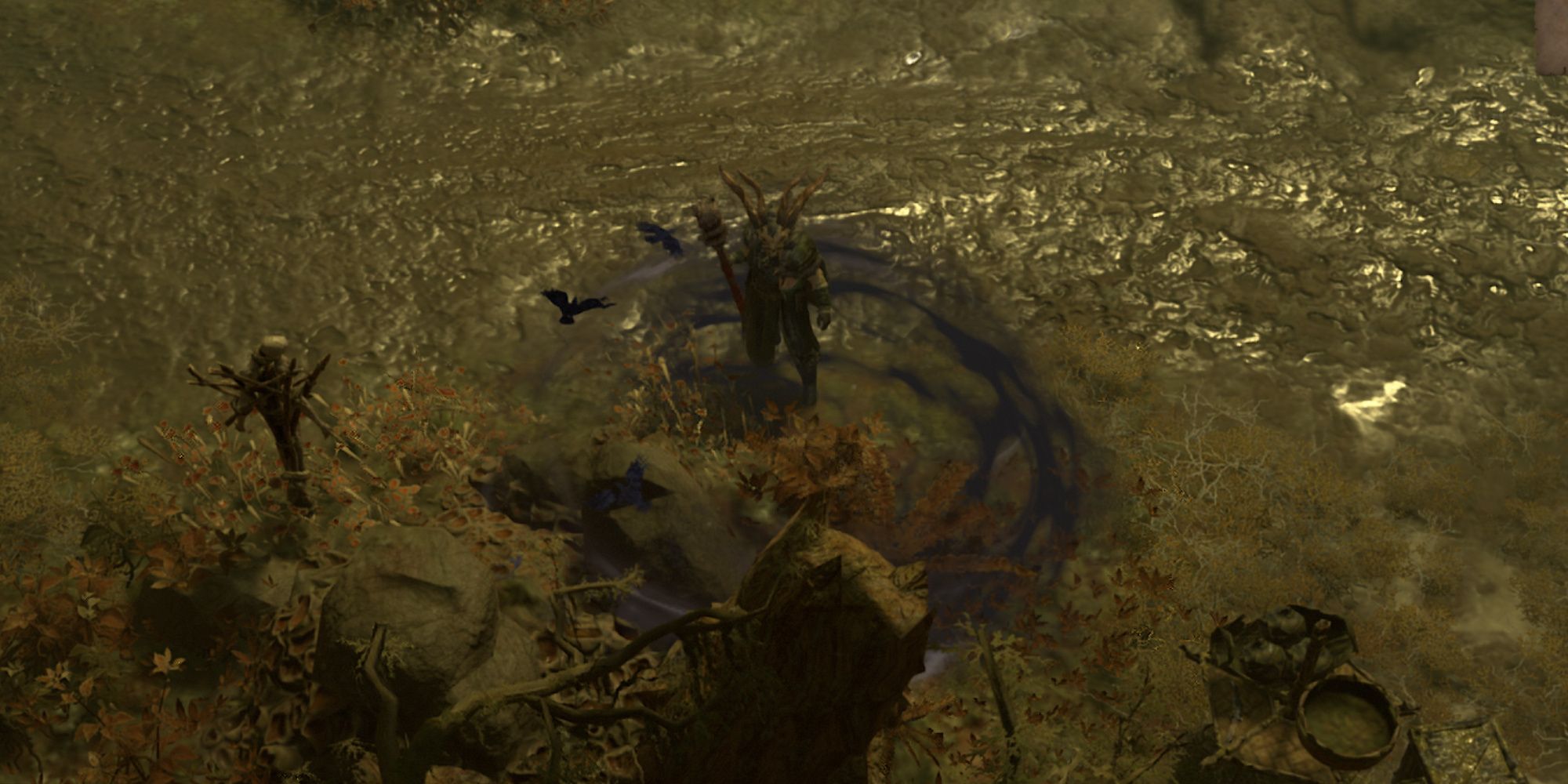 The ravens seem amusing; after all, who doesn't love a little avian companion? The aesthetics are spot on, but the regular and reliable damage isn't, even if you have Legendaries that increase your followers.
Whether or not you have key passives that affect your ravens, they're just not worth it when the other companions are much better options. Unlike Sorcerer's Ultimate Inferno, Raven's triggered attack doesn't pull enemies into their swarm, meaning your target can basically walk out and barely be touched. Without any incapacitating effect on your enemy, their triggered attack can all too easily become null and useless.
5
wolves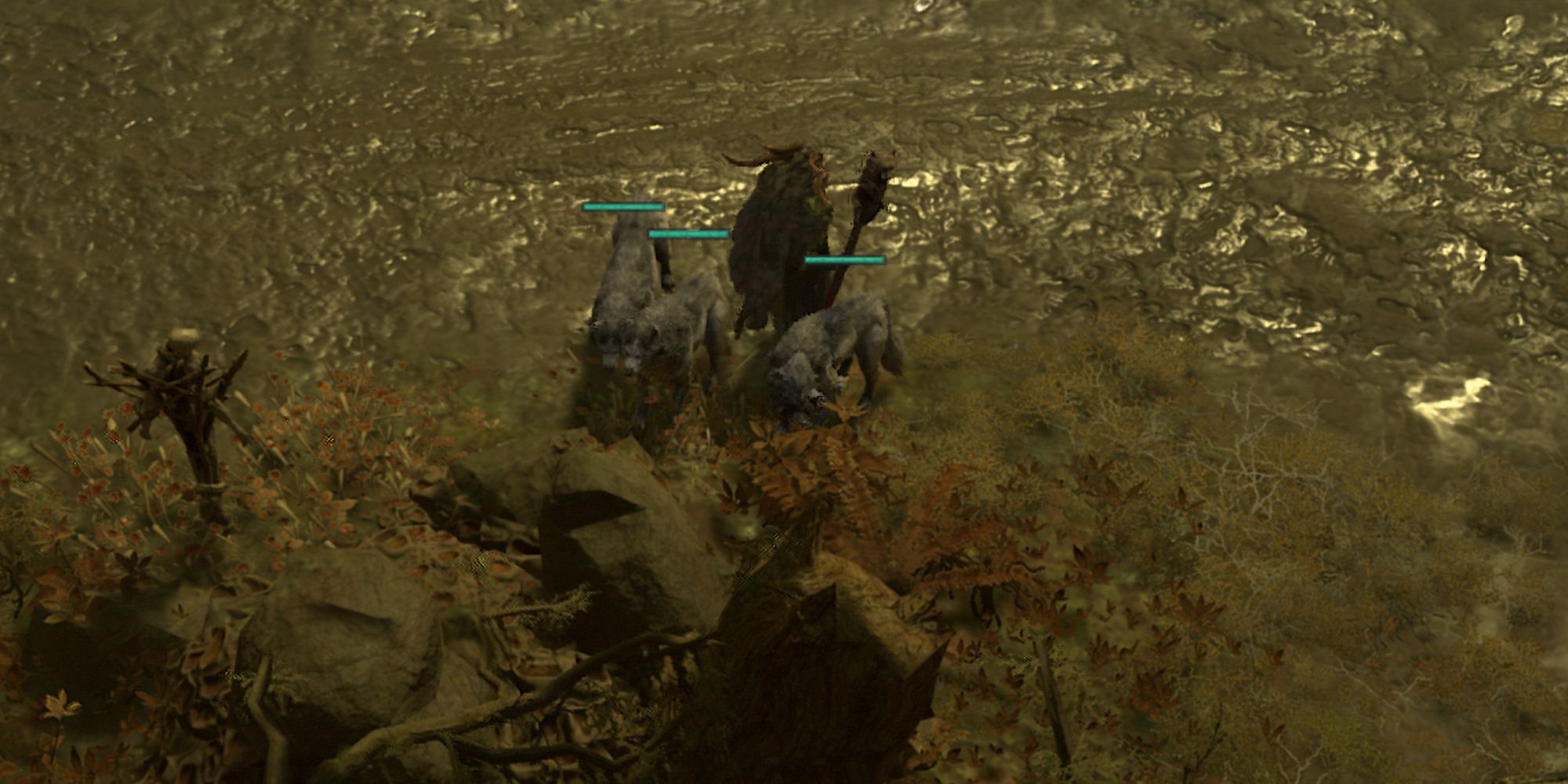 Wolves are an absolute joy to have as a companion to accompany you throughout Sanctuary because… who doesn't love a few good dogs in their life? They'll put their lives on the line for you, and inevitably they'll be temporarily rejected by some boss, only to reappear a little later. To be fair, the fact that they can be killed is the only reason these friends aren't at the top of the rankings.
Related: Diablo 4: Best Legendary Aspects for Barbarian
If you're taking on an extremely difficult boss and they happen to kill him at the wrong time, the fight can be harder than it needs to be. Wolves aren't nearly as reliable as you'd probably like, especially if you want consistent damage and don't want to worry about whether or not they're healthy.
4
Poison Creepers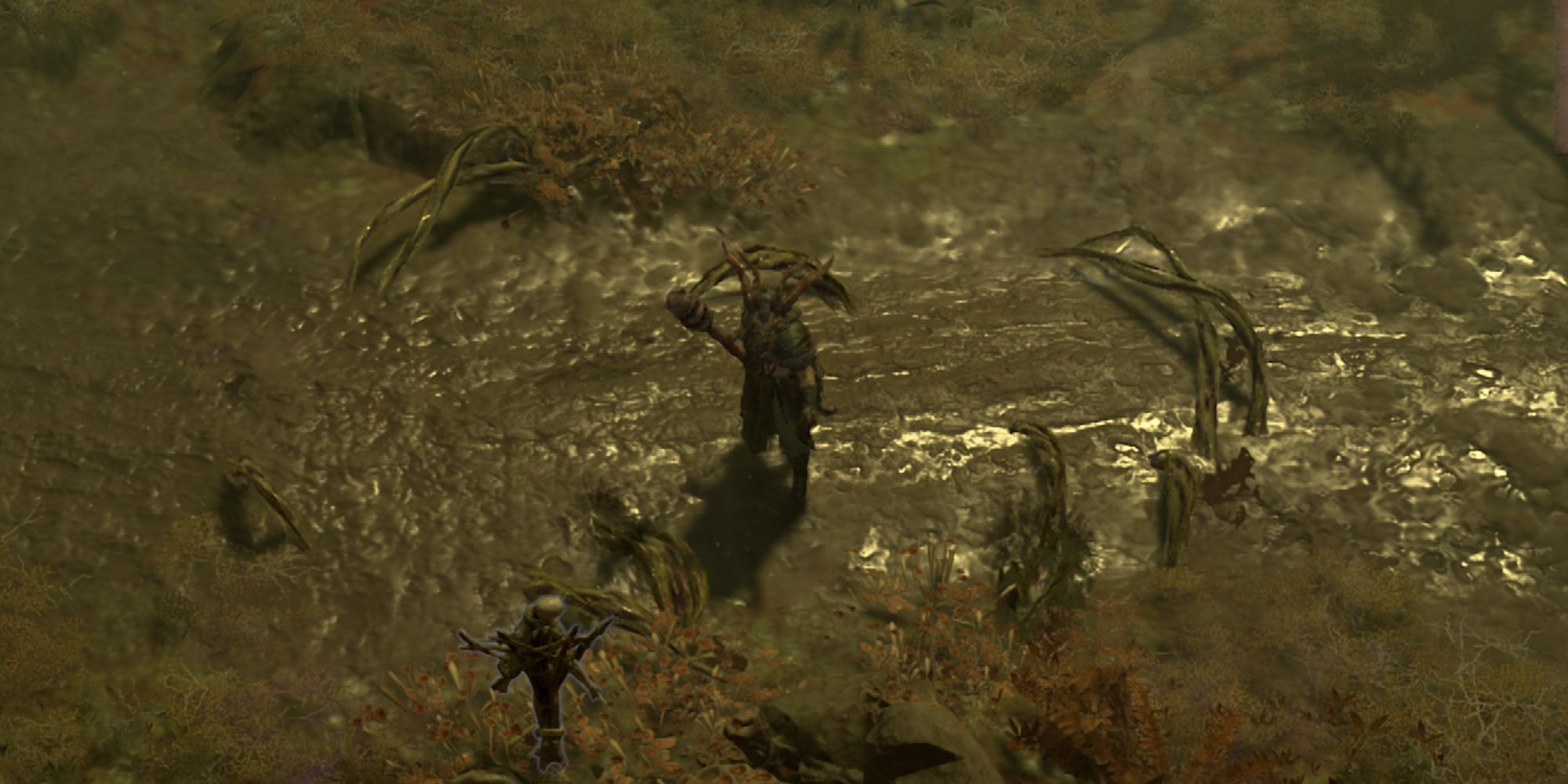 While you can't direct the damage of Poison Creepers, nor can you rely on them to deal damage at close range, Poison Creepers are a great option when you only want one companion. Their passive attack poisons enemies for constant damage, and their triggered attack causes an area of ​​effect (AoE) that can incapacitate enemies.
The disable effect will only stun enemies long enough to take a few extra hits without worrying about any knockback damage. By increasing the length of the incapacitation and adding a modifier that allows you to critically strike enemies strangled by Poison Creepers, you're in for an amazing time fighting quickly and dispatching large groups of enemies.
This means that if you gather large groups of enemies, you can unleash your Poison Creepers, which will stun the group and allow you to take out an entire swarm in just a few hits. The only downside is that it's much harder to use Poison Creepers on bosses because they won't reliably target bosses or elite enemies.
3
Ravens and wolves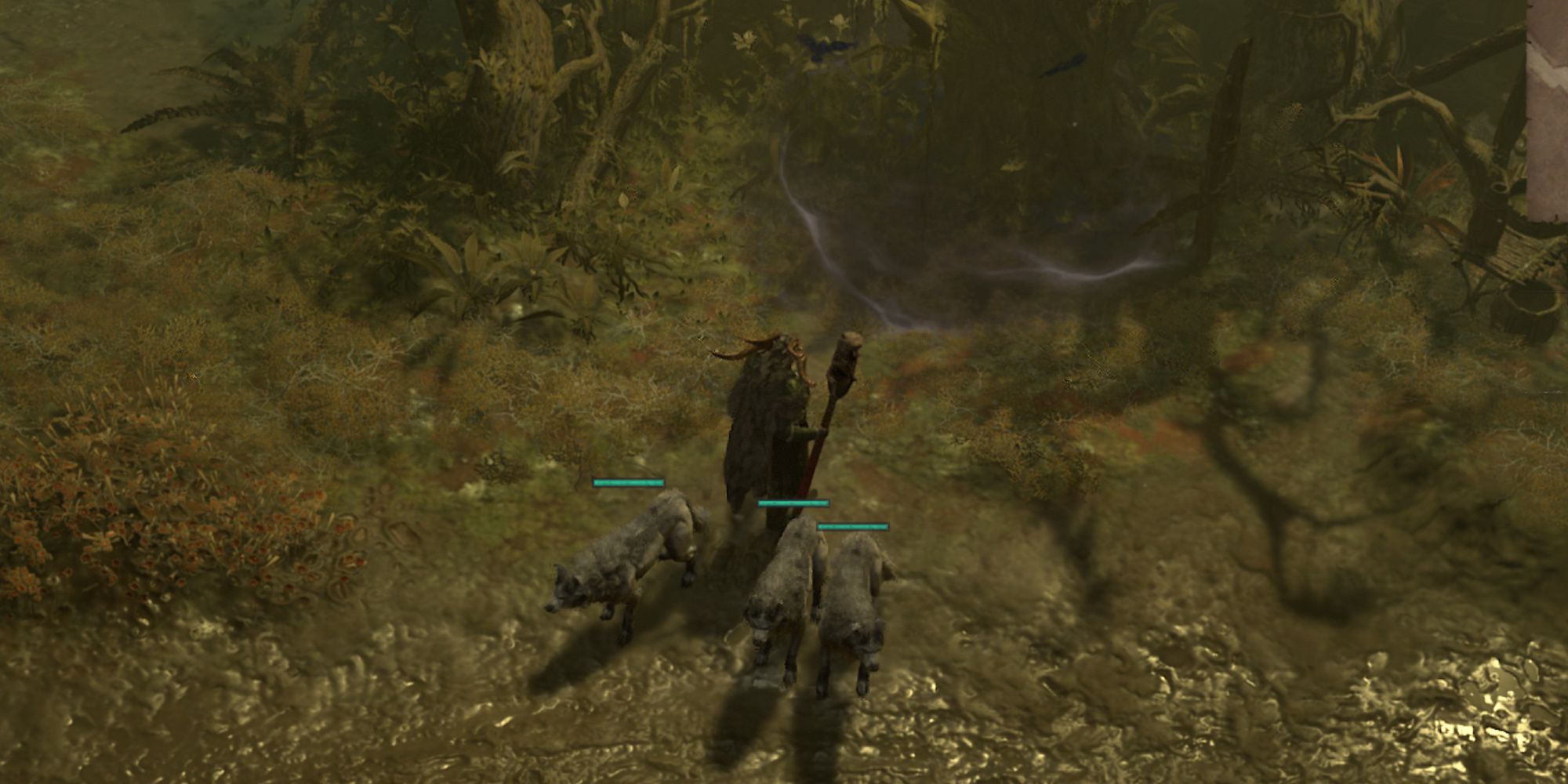 Companions are good on their own, but they're even better when you combine them tactfully. Of course, it won't be literal magic, but it will be close enough. Companion builds for Druids may not be good for long-term use in the game if you have a bad build, and unfortunately, the Raven and Wolf build is probably the worst companion combo.
It's definitely better than the Companion itself; after all, you get increased damage and you get two animal friends, but without Poison Creepers, you don't get the poison advantage and extended range of passive damage.
2
Poison Creepers And Wolves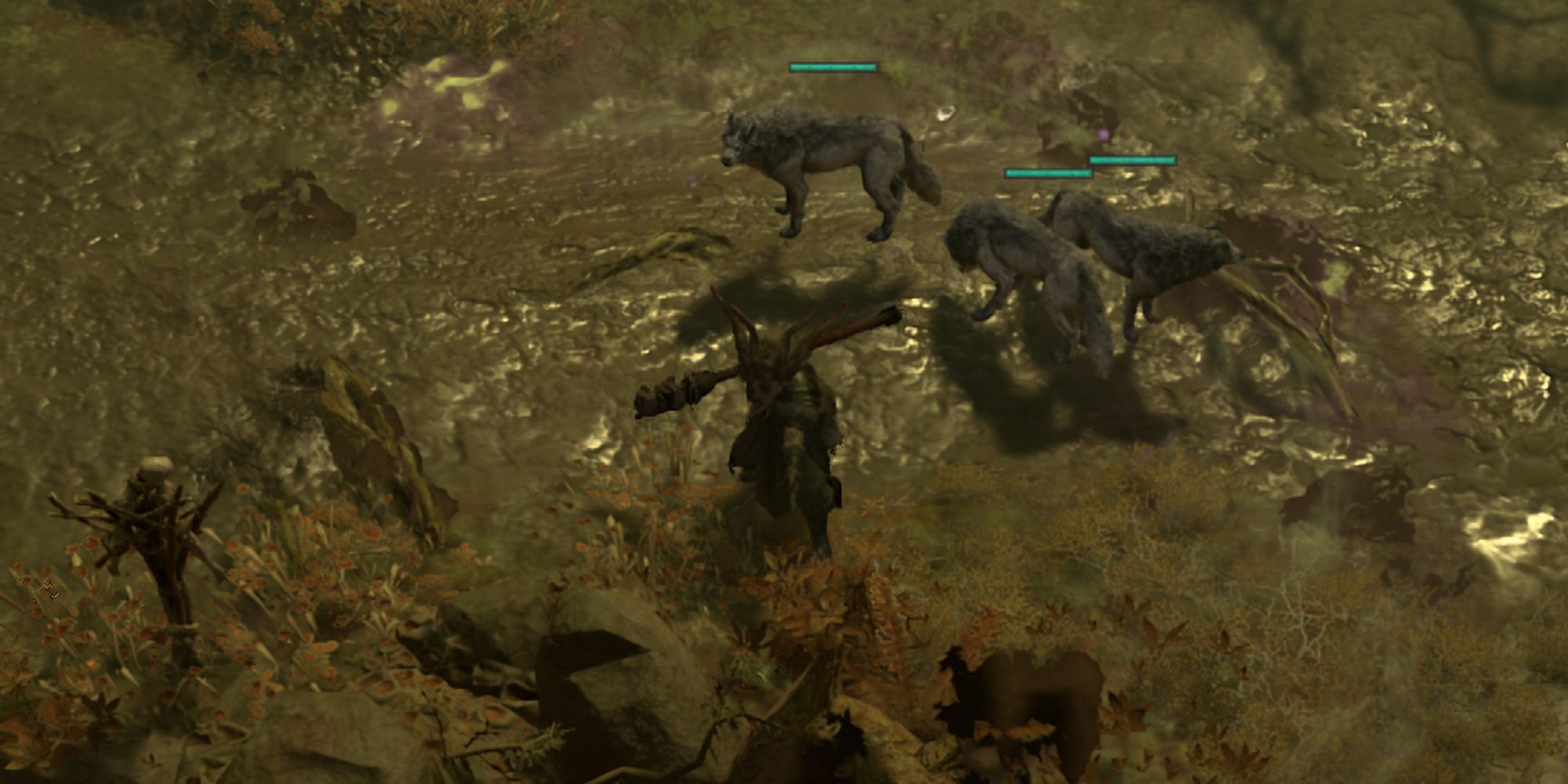 Wolves are great and incredibly fun companions, and they alone make the Druid class an absolutely wonderful experience to play. However, if you're trying to make a strong build and want to use Poison Creepers in that build, then using wolves and ravens would be the wrong move.
Related: Diablo 4: Best Uniques for Druid
Unfortunately, while these two are great on their own, they don't complement each other very well. Wolves give you passive damage up close when alive and well, while Poison Creepers cover ranged enemies. They work well together as passive damage, but Wolf Companion's triggered ability doesn't complement Poison Creeper's ability that well.
Poison Creeper's ability does an AoE radio attack while wolves target one enemy for their ability, meaning you don't really get as much damage as you could for groups. You would only see the good sides of this combo when fighting bosses.
1
Poison Creepers And Ravens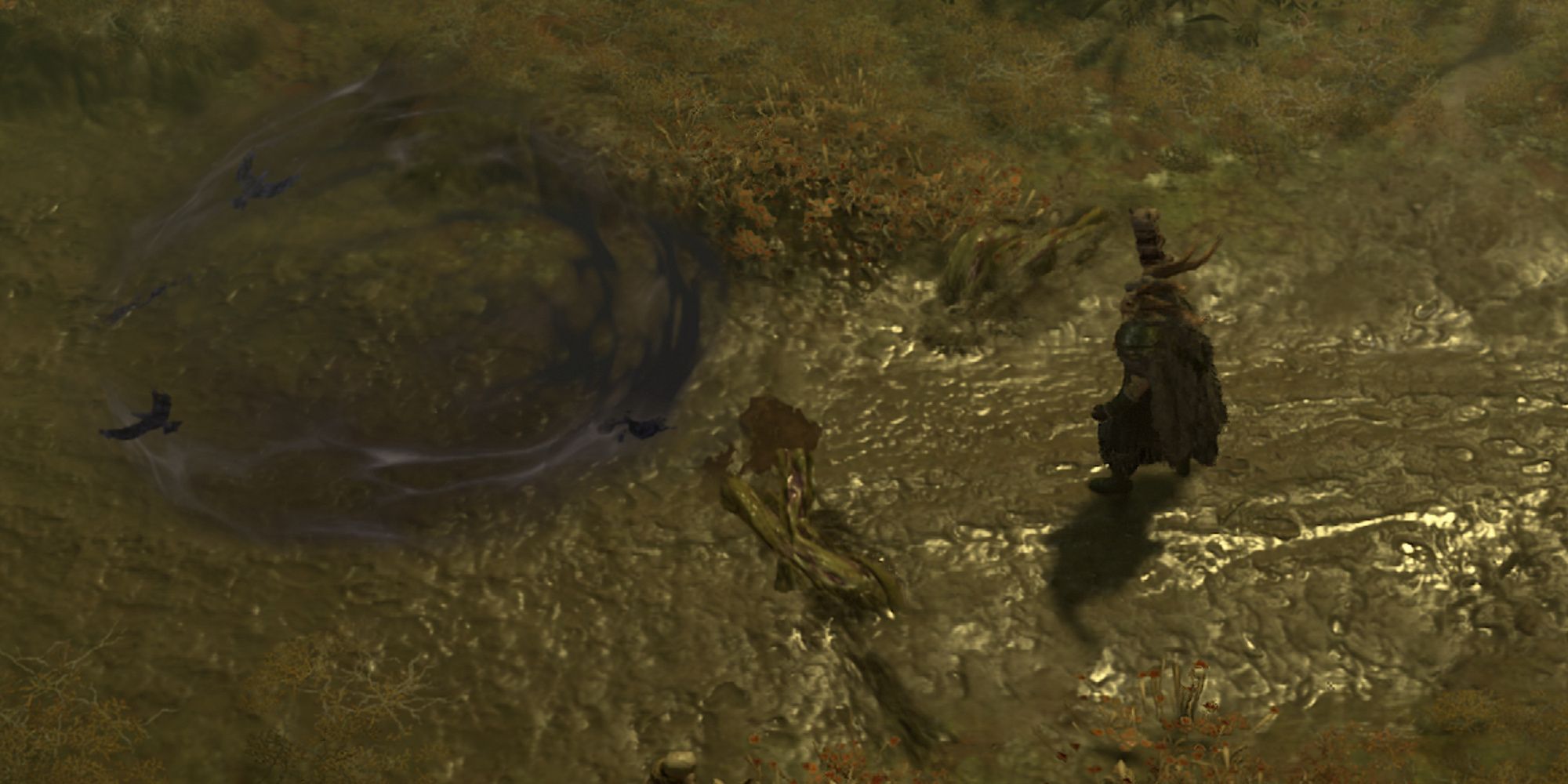 Arguably the best of the individual companions, if you're going to pair Poison Creeper with another companion, Raven is your best bet. Raven may be the worst companion choice on its own, but Poison Creeper and Raven together are a killer option.
If you take a support ability that will incapacitate enemies when you use your Poison Creepers ability, you can attack with Ravens and trap them in his death vortex before they have time to get up and leave. Their combo triggered abilities are sure to wipe out enemies, especially if you have legendary aspects that increase the damage you deal while enemies are poisoned or incapacitated in some form.
Next: Diablo 4: The best spells for a wizard