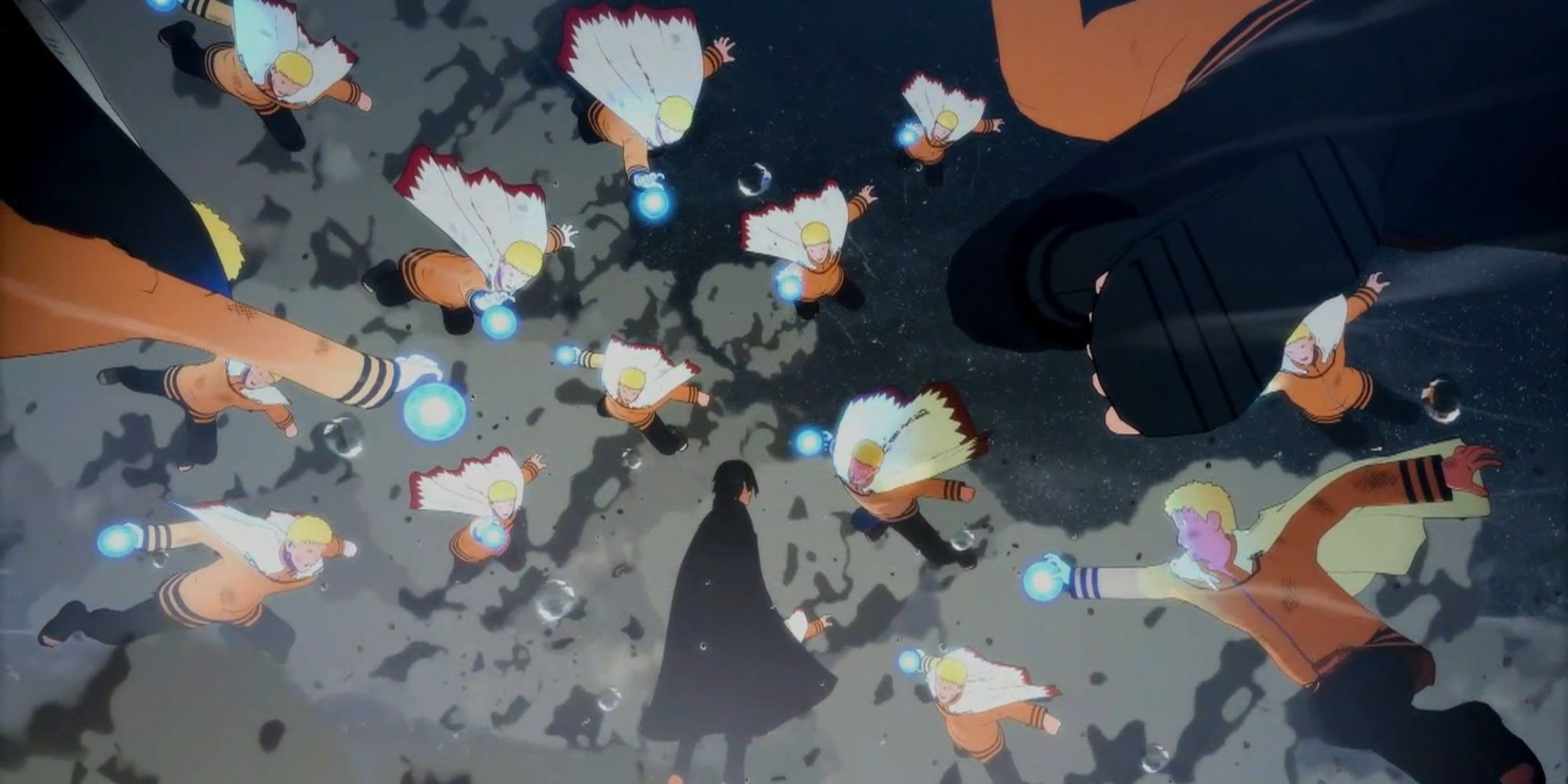 The script for the new story Naruto x Boruto: Ultimate Ninja Storm Connection will feature a return match between Naruto and Sasuke, who appears to be possessed by an evil force.
You might think the summer of game news is over, but Bandai Namco decided to continue it in July with a summer launch at Anime Expo 2023. One of the big games confirmed to be at the event, was Naruto: Ultimate Ninja Storm Connections and while it didn't get a release date, we got to see the new story mode in action for the first time.
Related: Why Can't We Just Get Naruto Ultimate Ninja Storm 5?
Bandai opened the show by talking about Ultimate Ninja Storm Connections, then quickly moved on to a new trailer for the game showing off its new story scenario, which was previously confirmed to star Boruto and take on a red Susanoo. Susanoo is revealed to belong to Sasuke, who seems to have been possessed by some kind of evil force.
Aside from revealing some new characters that have never appeared before in Naruto, the main focus of the trailer was showing a return match between Naruto and Sasuke, along with teasing that this would lead to the Fifth Great Ninja War. While we know the matter will likely be resolved, the battle between the pair seems to be quite tense, with neither holding back their strongest moves.
We don't yet know why the two are fighting again, but one shot of Naruto's eyes at the beginning of the trailer seems to suggest that one or both of them have been possessed by some kind of evil force. We'll have to wait until the game's release later this year to find out the real reason for the battle and how Boruto got caught up in it.
Naruto x Boruto: Ultimate Ninja Storm Connections was going through a pretty tough time in 2023. Rumors of a new Naruto game first surfaced in 2022 before getting a new boost thanks to the game's title becoming trademarked earlier this year. While many were hoping for an all-new game, the trailer revealed at Sony's State of Play in February was met with some backlash, focusing more on repackaged elements from the first four Storm games.
Since then, Bandai has slowly revealed several new features coming to the game, including several highly requested characters such as Baryon Mode Naruto and new versions of Boruto and Kawaki. It's also clear from hands-on impressions of the game at various events that the combat mechanics have actually changed significantly since Storm 4, which has washed away some of the criticism.
Next up: Budokai Tenkaichi 4 is the Dragon Ball game we've been waiting for