Indie roguelike action-shooter 20 Minutes Till Dawn has an eclectic cast of characters that includes a fire mage, a yuki-onna, a witch, an elder god, and one really tough lady. Far from being cosmetic, each member of the ensemble has a unique skill that is bolstered by equally unique upgrades awarded for killing elite enemies.
Related: Things You Need To Know Before You Start 20 Minutes Till Dawn
Learning how to play each character is one of the joys of the game, but with such an assortment of skills, it's natural that some of these supernatural ladies come out ahead when it comes to the eldritch abomination-slaying business. If you want to know which of them reign supreme and some tricks to make them shine on the battlefield, here are all the playable characters in 20 Minutes Till Dawn, ranked.
Updated on July 1, 2023 by Christopher Padilla: 20 Minutes Till Dawn recieved a 1.0 release early this month, ending its early access journey. While the characters have recieved some numbers tweaks from when this original article was written, they perform mostly the same across the board. We've added Dasher to the ranking and since their character upgrades are finalized, we've also added them all here as well.
12
Hina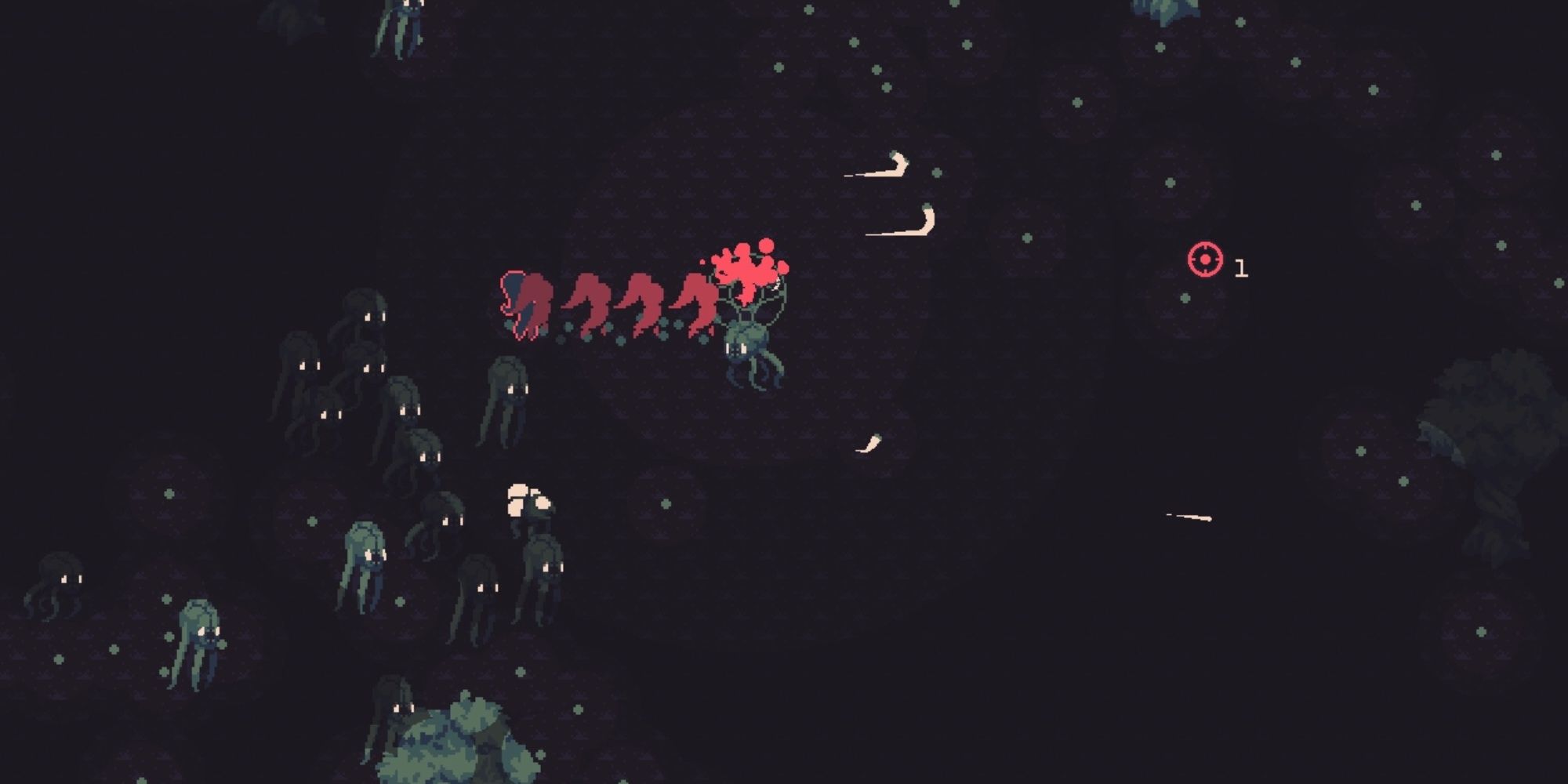 | Name | Effect |
| --- | --- |
| Enhanced Shadow | Gain 25% Summon Damage. Your Shadow Clone attack three times faster. |
| Hidden Blade | Gain invincibility during your Dash. Enemies caught in your Dash are hit for your Bullet Damage. |
| Maneuver | Reload your weapon when Dashing. |
The ninja Hina arguably has the most interactive ability of the entire cast, letting her dash a good distance and leaving behind a Shadow Clone that deals damage around it. Unfortunately, Grey Fox she ain't.
Sure, it can get you out of tight spots, but eventually, the screen gets so dense with enemies that you don't have anywhere to run to. Even before then, unless you're really observant, the dash is as likely to get you hurt as it is to bail you out since it doesn't grant you i-frames by default.
Worse yet, while the Shadow Clone does some pretty good damage since enemies are always pathing towards you, it doesn't actually get that many kills.
11
Lilith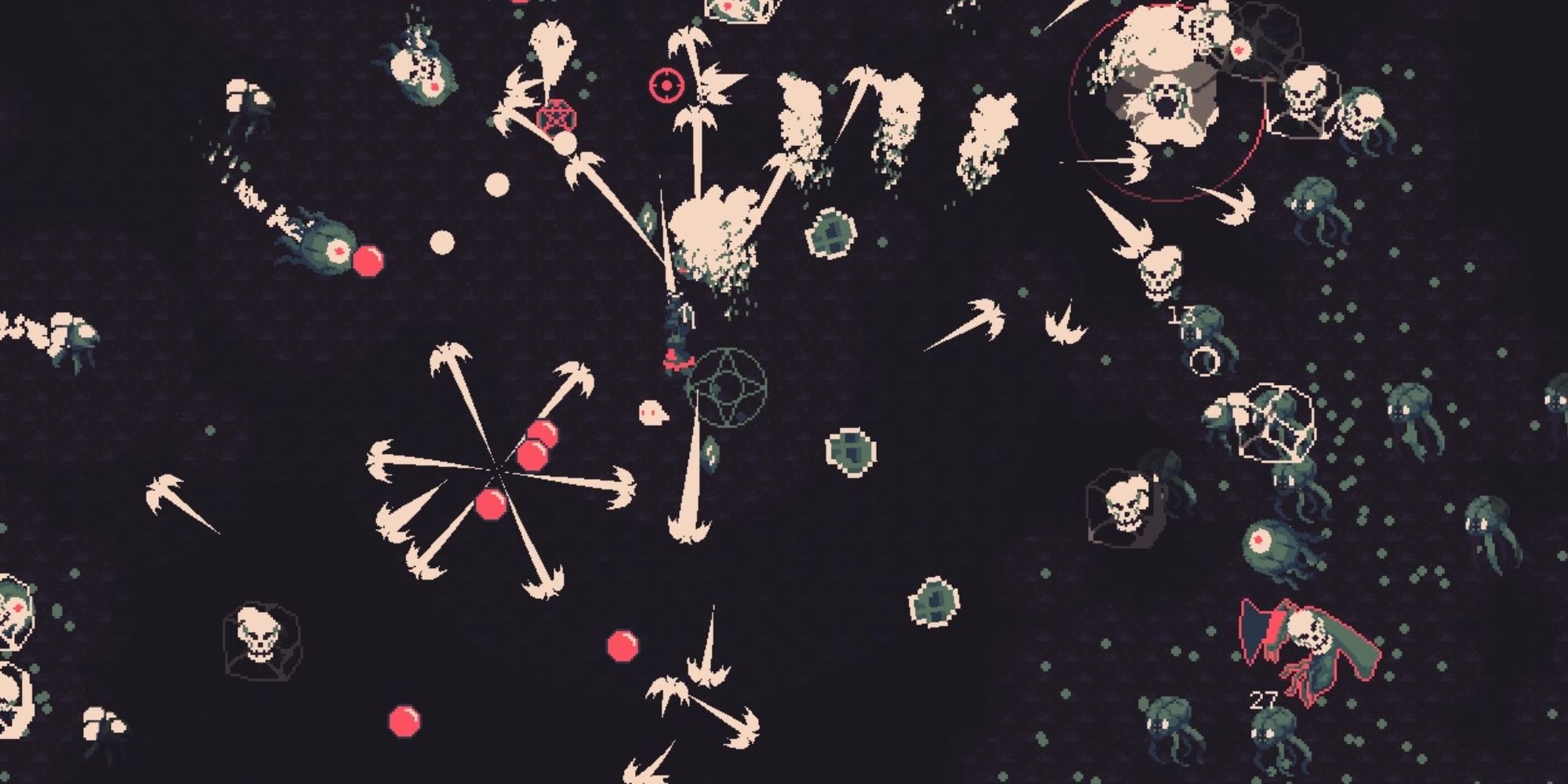 | Name | Effect |
| --- | --- |
| Undead Army | Gain 35% Summon Damage and Attack Speed. |
| Necromancer | Gain 20% Summon Damage. Enemies killed summon an additional Spirit (two per kill). |
| Necrophile | Gain 35% Move Speed for one second after a kill. |
Theoretically, Lilith's ability is pretty potent, potentially setting off chain reactions as enemies die and spawn spirits, which go on to kill other enemies, and so on. While it works out like this in lower Darkness levels, her ability's lethality falls off significantly as you ramp the difficulty up since even basic enemies have too much health to dispatch.
Still, with a good build, you can make it work. Even though the spirits don't count as Summons, they still benefit from the Summon Speed and Summon Damage stats without interfering with the Dedication Rune.
10
Spark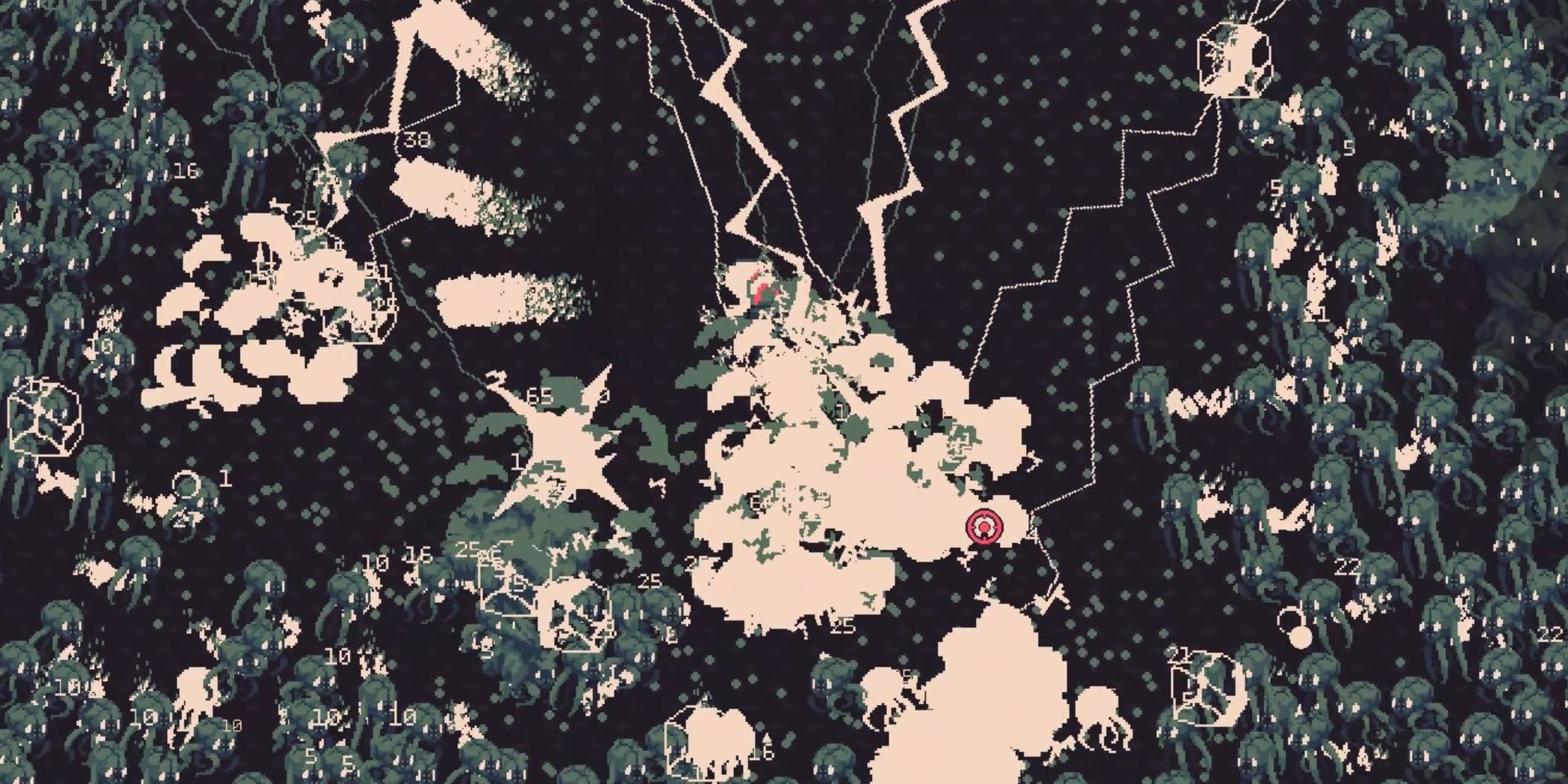 | Name | Effect |
| --- | --- |
| Lasting Flame | The Burn status effect lasts twice as long. |
| Pyromaniac | Gain 10% Fire Rate on inflicting Burn. This stacks, but resets on reload. |
| Pyro Affinity | Lose 25% Bullet Damage. Gain 67% Burn Damage. |
Spark, as her name would imply, has an affinity for lightning. About half her shots summon a bolt of lightning, and her upgrades all improve all the lightning she generates, be it from her ability or from skills in the Electromancy upgrade tree.
Related: The Most Powerful Electricity Users In Video Games
Though the base damage of her lightning bolts is a piddly five points per hit, if you pick up skills in the Lightning tree, she'll quickly be filling the screen with electricity. In addition to getting all the Electromancy skills, make sure you grab Fire Starter in the Pyromancy tree so you can get the Overload Synergy, which throws in some explosions with those lightning strikes.
9
Scarlett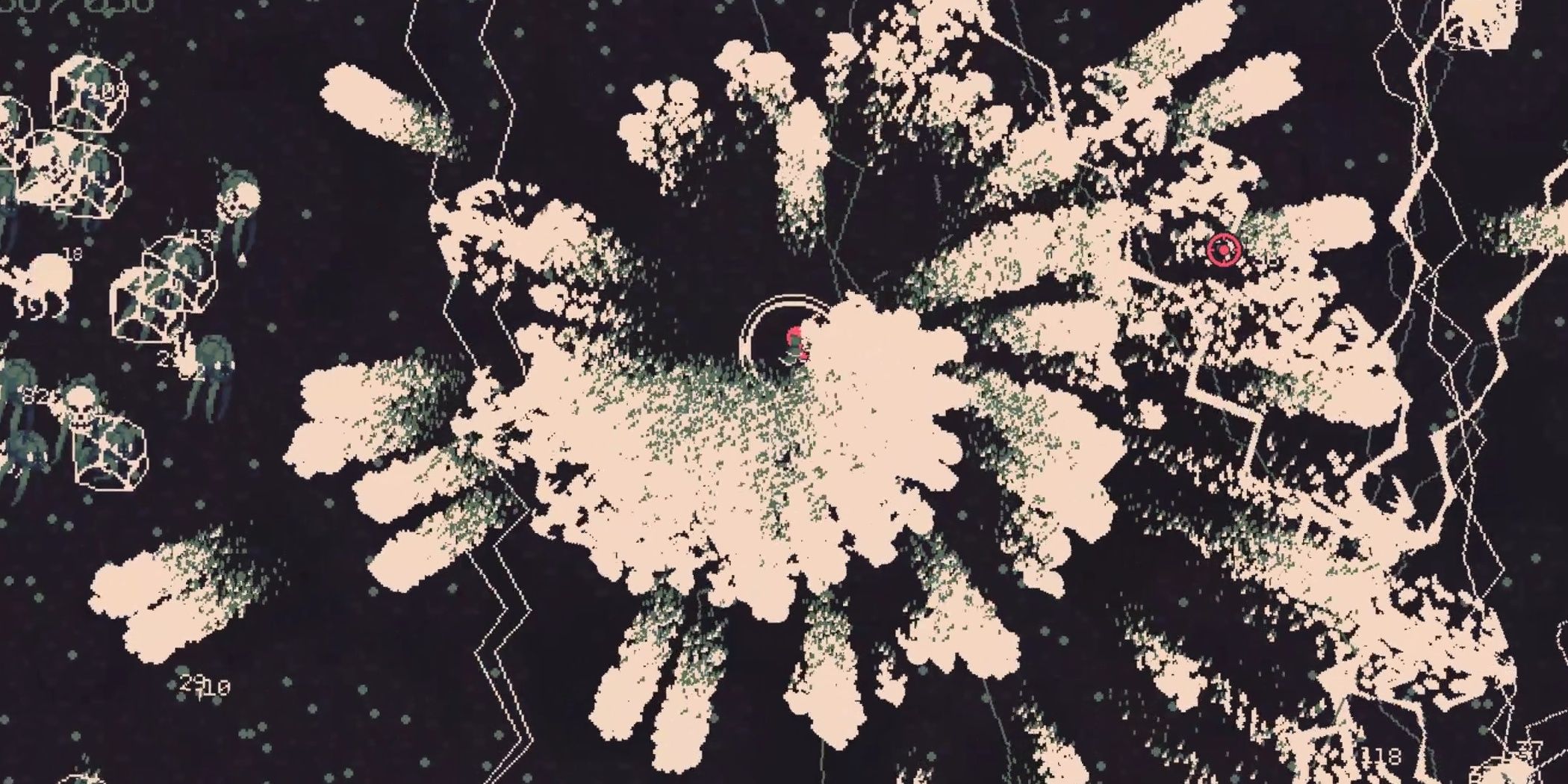 | Name | Effect |
| --- | --- |
| Lasting Flame | The Burn status effect lasts twice as long. |
| Pyromaniac | Gain 10% Fire Rate on inflicting Burn. This stacks, but resets on reload. |
| Pyro Affinity | Lose 25% Bullet Damage. Gain 67% Burn Damage. |
Given that fire damage takes a little bit to ramp up, Scarlett is a bit of a sleeper. Her early game can be a bit rough, especially if you're using a high fire rate, low-damage weapon like the Flame Cannon or the Dual SMGs. Those weapons work well with her ability, which deploys a wave of fire that inflicts enemies with Burn every third shot, which isn't super useful at the start of the game.
However, if you can make it through the first few minutes and you have some skills in the Pyromancy tree, you'll find that your enemies will be burning faster than they can spawn, especially since sources of fire damage stack. Combined with the healing from the Soothing Warmth Pyromancy skill, you'll be nearly unkillable, provided you make it that far.
8
Abby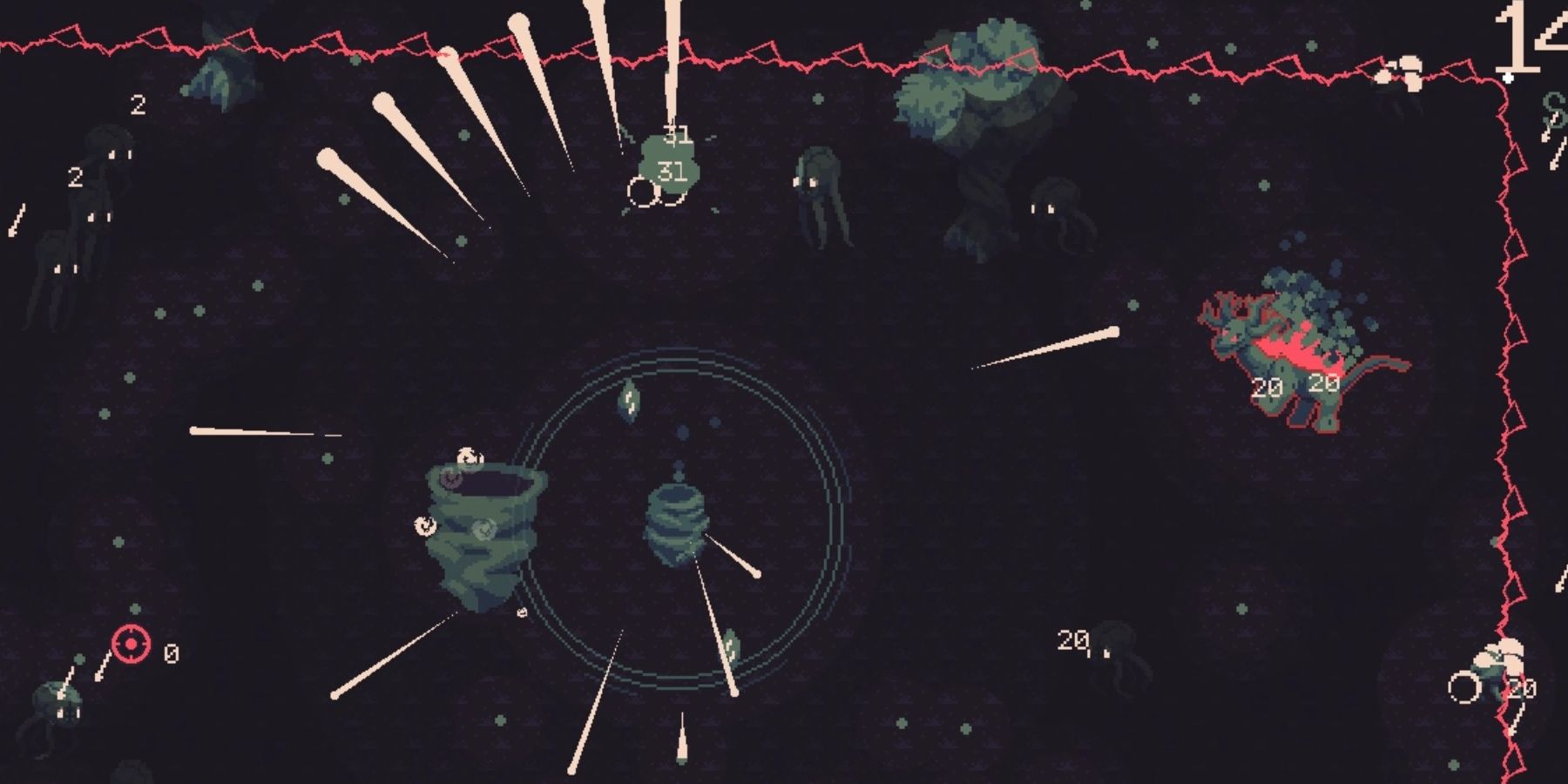 | Name | Effect |
| --- | --- |
| Bullet Storm | Shoot two more Projectiles. Lose 31% Fire Rate and gain 40 bullet Spread. |
| Make It Rain | Double Fire Rate when using your special ability. |
| Whirlwind | Increase Move Speed and Reload Rate by 35% for two seconds after reloading. |
Abby is a bit of a wildcard since her ability allows you to empty your clip, firing all your shots in random directions. While this might seem underwhelming at first, keep in mind that she retains her movement speed, she fires twice as fast in this state, and using her ability allows you to trigger abilities that go off when you empty your clip — like Smite and Gale — far more often.
Her personal upgrades allow her to fire and move even faster, turning her into a whirling dervish of flying lead and only slowed by the time she needs to reload. Another thing to keep in mind is that, while it might seem like a good idea to deck her out with a Grenade Launcher and go wild with her ability — there's even an achievement for it — it's actually pretty difficult to win in this way. You're likely to blow yourself up before the enemies can even get to you, unless you can last long enough to get the Blast Shield upgrade.
7
Shana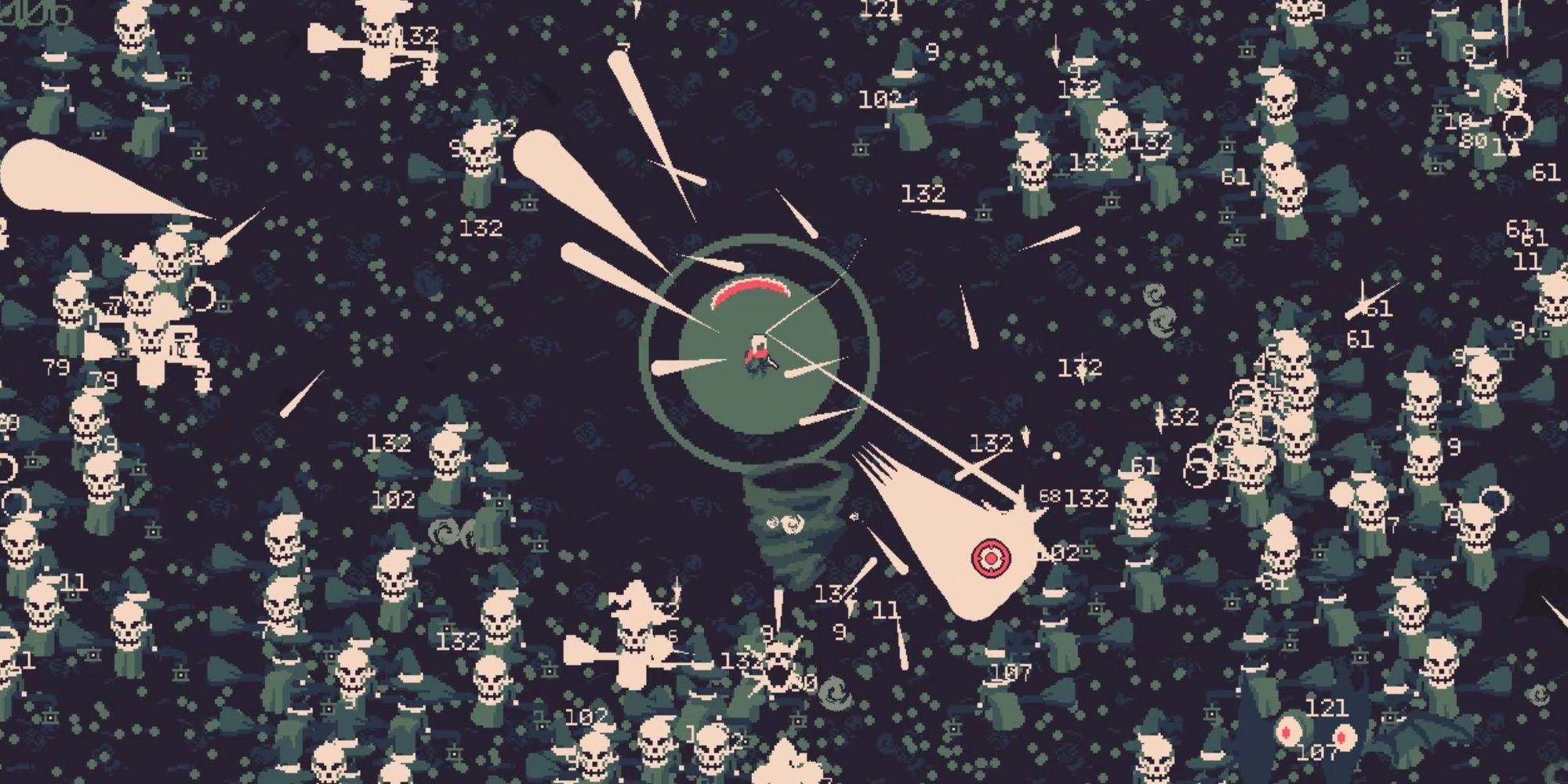 | Name | Effect |
| --- | --- |
| Quick Learner | Gain 40% more experience. |
| Ascension | Three Halo pieces will spawn randomly on the field. Collect all three to get Shana's Halo. |
| Shana's Halo | Gain 50% Fire and Reload Rates. Gain 75% Vision Range. |
| Specialize | The next upgrade you get will be three times more effective. |
Shana is your first character, but far from the worst. At a glance, she might seem mid, since her only ability is to reroll level-up choices. However, you'd do well to not underestimate the power of blunting the ability of RNG to screw you over. The fact that you get to do it for every level-up means that you essentially get to curate your build, barring just the worst luck.
She also has some of the best character upgrades in the game, having one that boosts her experience gain, and one that triples the effect of the next upgrade she grabs. Also, if you can get all three pieces of her Halo, you'll get a substantial boost to fire rate, reload speed, and vision range.
6
Luna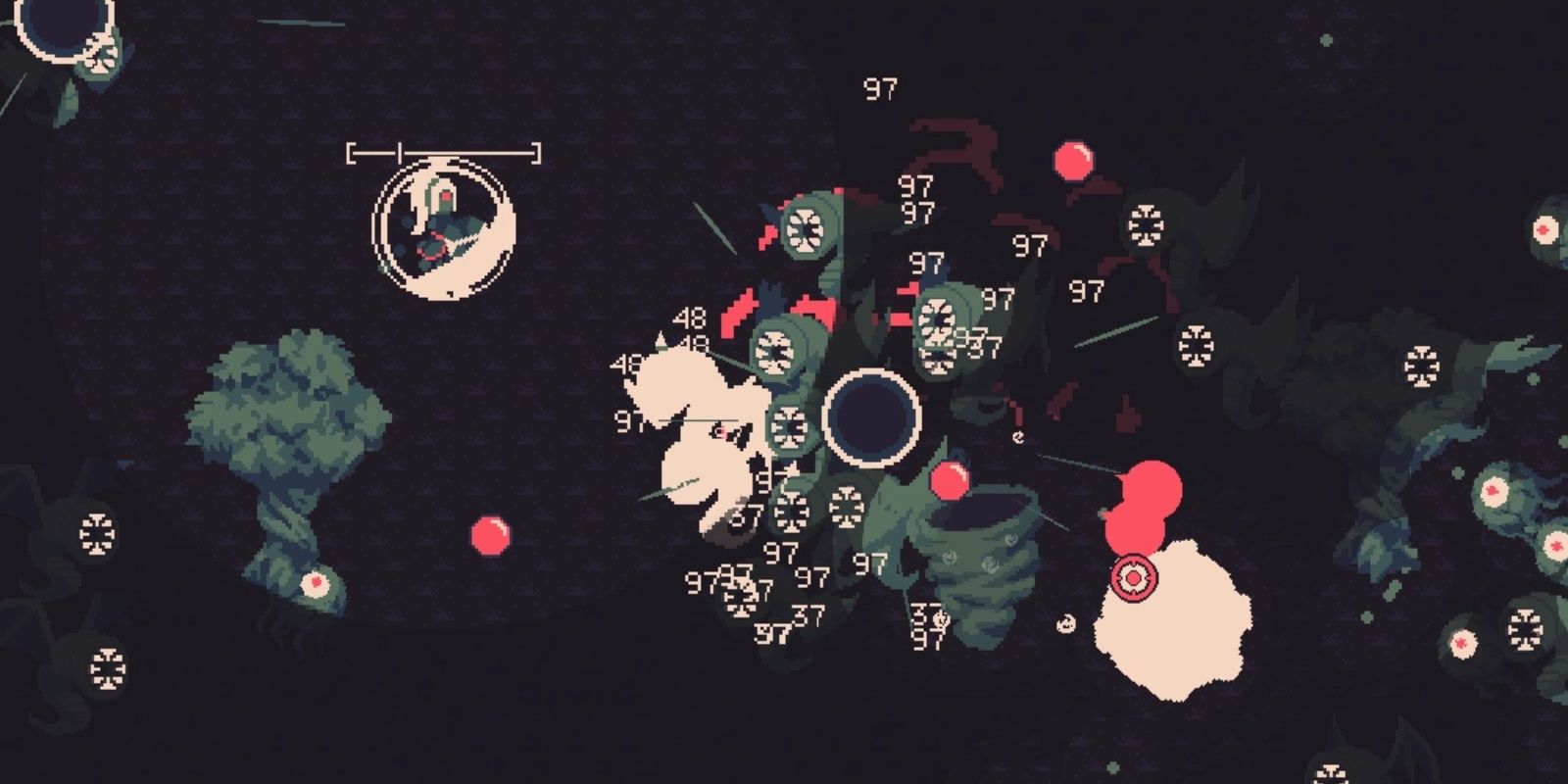 | Name | Effect |
| --- | --- |
| Implosion | When a Black Hole ends, deal your Bullet Damage in its area. |
| Parallel Star | Create an additional Black Hole behind Luna. |
| Cosmic Burst | When a Black Hole ends, it shoots out three 50% damage bullets. |
Luna generates a black hole on your cursor when she reloads, drawing in enemies and briefly keeping them there. This move has offensive and defensive applications since having a bunch of enemies suddenly move to one area allows you to go around them. They're all sitting ducks whom you are free to perforate.
Upgrades to her skill allow you to generate another black hole on her opposite side, and allow the black holes to do damage. With the right upgrades, you can actually place multiple black holes if you can fire and reload your weapon before the previous ones dissipate.
5
Hastur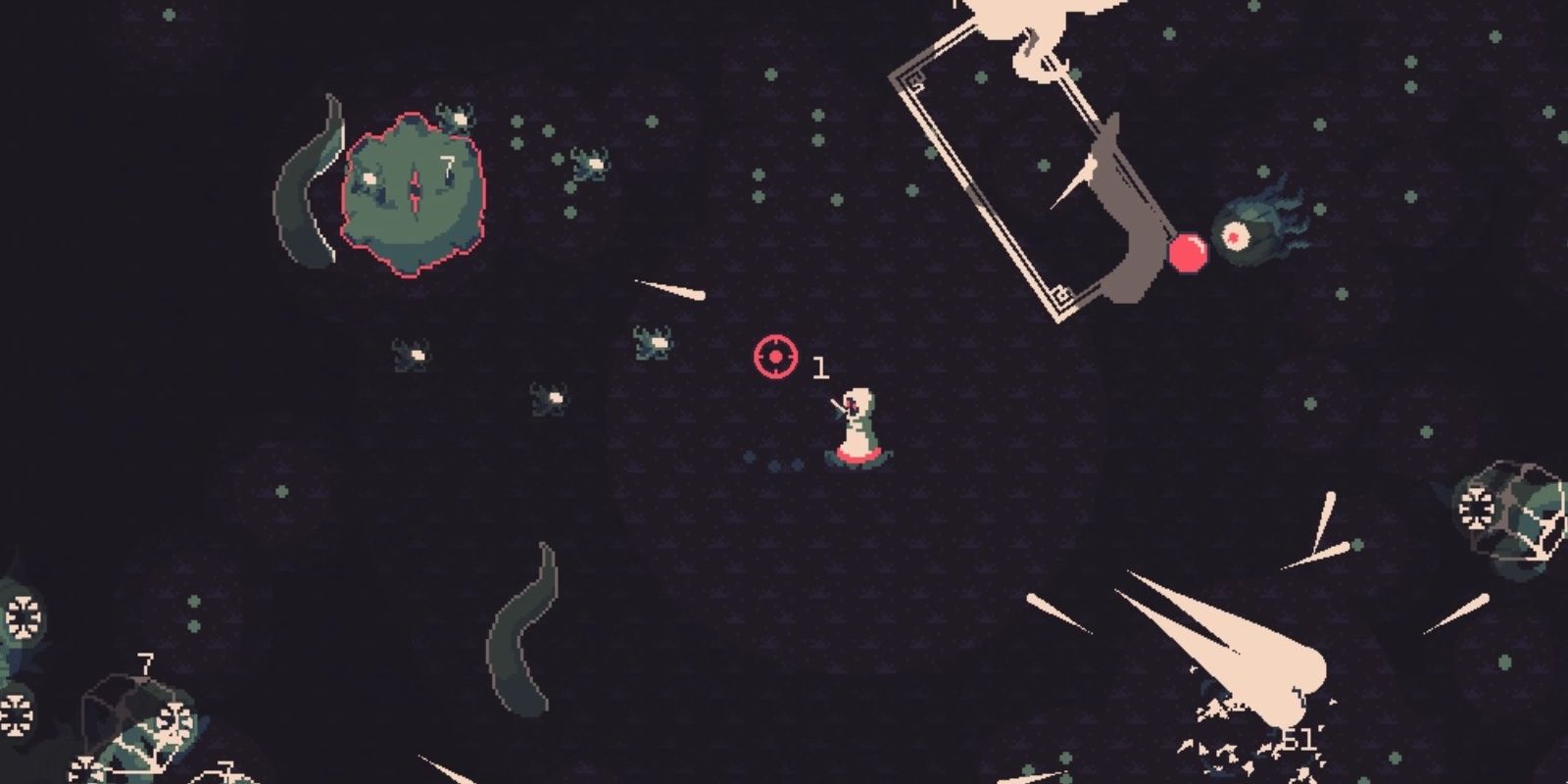 | Name | Effect |
| --- | --- |
| Smash | Each Tentacle Slam deals 30 extra damage. |
| Call of the Abyss | Double Tentacle summon rate. |
| Frenzy | Double Tentacle attack rate. |
As befitting an elder god, Hastur summons tentacles onto the battlefield that periodically slam down to damage nearby enemies for 30 points. Her upgrades are all focused on upgrading her tentacles, be it by summoning them more often, having them strike more often, or increasing the damage they do.
Related: The Best Eldritch Horror-Based Games
Since the tentacles can't be interacted with by you or the enemies, they're basically just there for some free damage, and you'd do well to fight near them since they'll hit the enemies heading for you. Like Lilith's Spirits, they don't count as summons, but still benefit from Summon Speed and Summon Damage boosts.
4
Dasher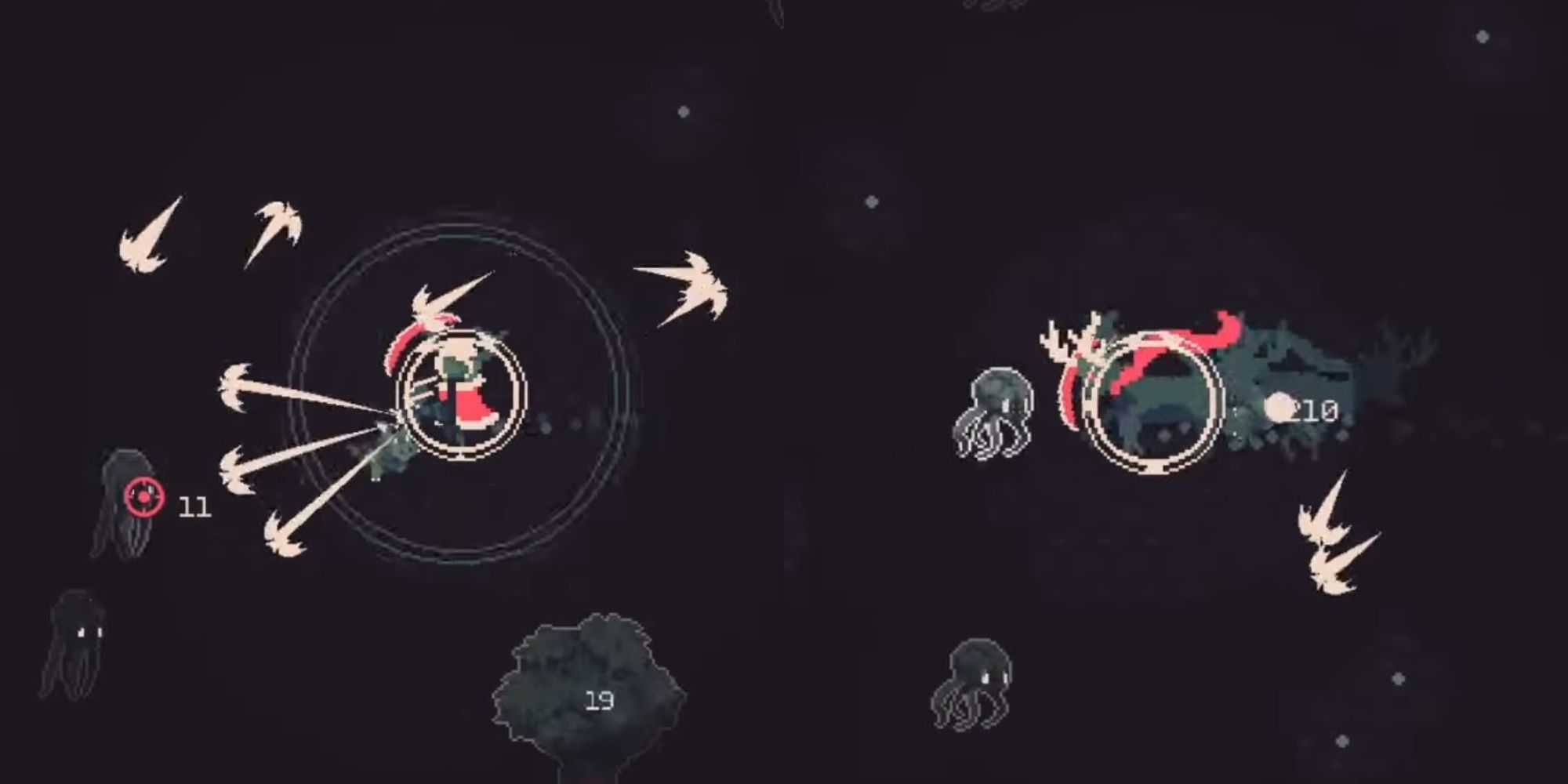 | Name | Effect |
| --- | --- |
| Hail Bringer | Shoot out snowballs that deal 25% of Deer Form damage. |
| Deer Friend | Gain a Deer Friend that deals half of your Deer Form's damage |
| Nature's Blessing | Gain 50% Character Size, 30% Move Speed, and 30% Summon Damage |
Dasher arguably has the best ability for early game. Her ability makes her switch between her base form and an invincible Deer every 10 seconds, dealing 100 base damage to any enemies she hits — more than enough to destroy all non-elite enemies in her way. Her Deer Form damage scales with both Summon Damage and Move Speed, and doesn't count towards the Dedication Rune, though the Deer that is summoned as one of her upgrades does.
To offset this breezy early game, she also has the lowest starting health at two hearts, which hardly matters because she's unkillable every ten seconds. Unfortunately, while getting to the back half of a run is easy thanks to her Deer Form, you can often find yourself lacking in damage when you get there. Her Deer Form doesn't scale well into late game. If you build poorly, you'll find your run on life support as your survivability keeps you alive in a sea of enemies you can't kill fast enough.
3
Raven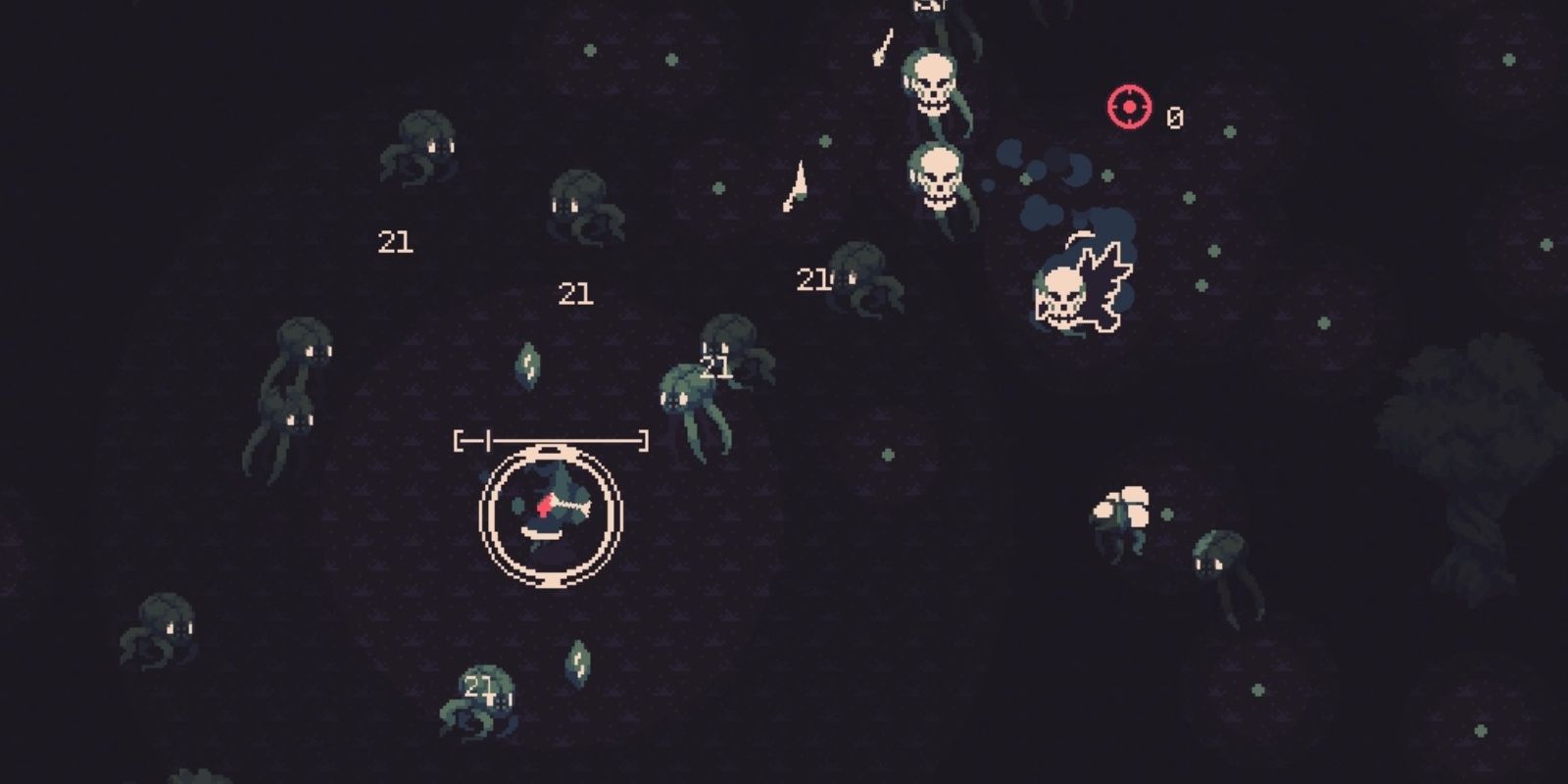 | Name | Effect |
| --- | --- |
| Shadow Flame | Cursed enemies are also Burned for five seconds. Burn damage is 35% of Curse damage per tick. |
| Flock of Crows | Gain another Crow companion. This Crow deals Bullet Damage. |
| Shadow Affinity | Fire Rate is 10% slower. Gain 75% Curse Damage. |
Raven's crow companion applies the Curse status effect to the enemies, hitting them for 200 percent of your bullet damage after a short delay. This means that, if you have some hard-hitting weapons like the Revolver, Crossbow, and especially the Grenade Launcher, you'll vaporize enemies early on, trivializing the first few minutes of a run.
Of course, she has a natural affinity with the Dark Arts tree, and her personal upgrades will take your Curse damage to new heights.
2
Diamond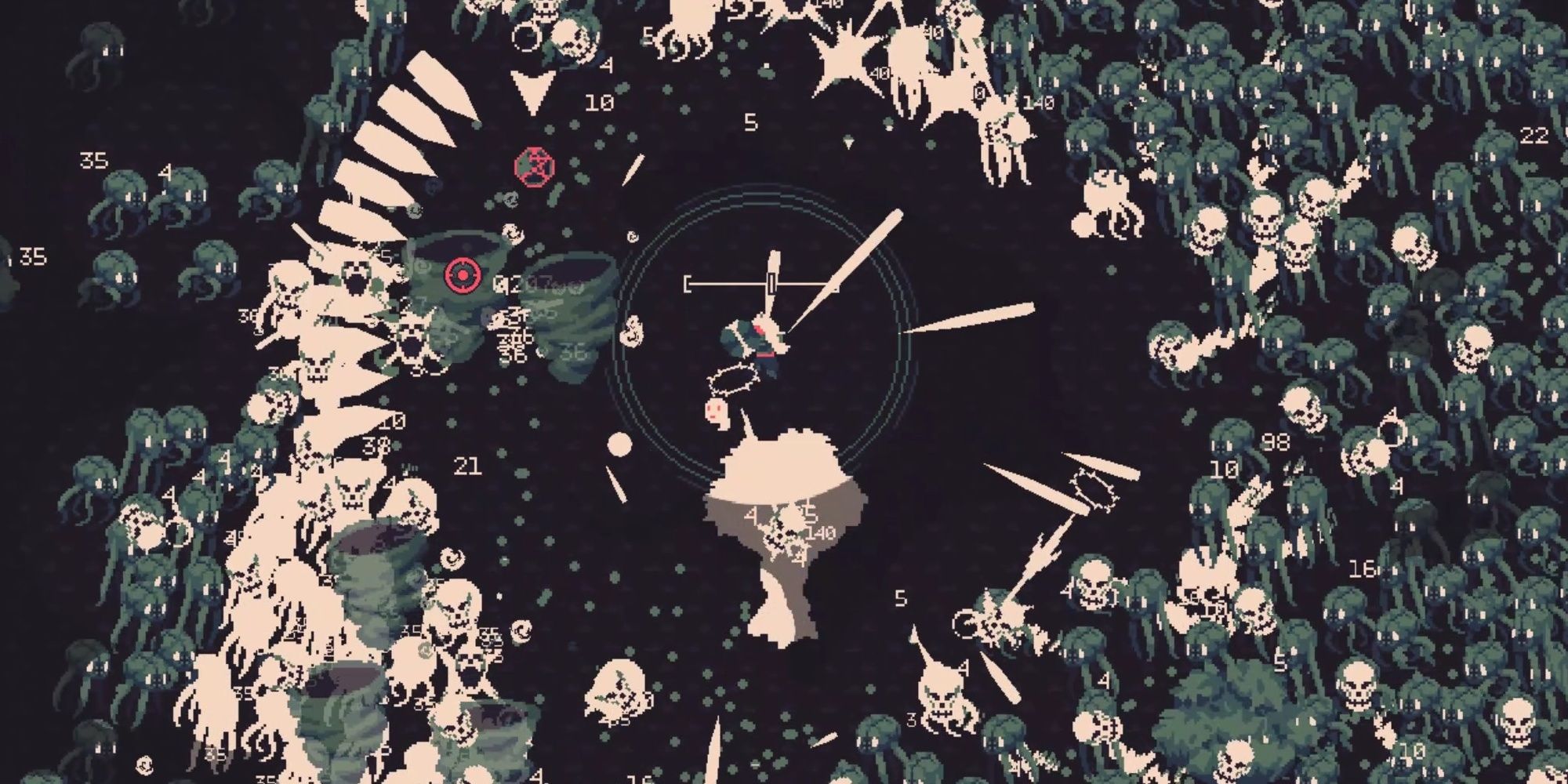 | Name | Effect |
| --- | --- |
| Berserk | Gain 10% Fire and Reload Rates every time you're hit. |
| Strong Will | When at half health or less, gain +2 Piercing and 25% Knockback. |
| Bulk Up | Gain 15% Bullet Size and Bullet Damage when hit. |
Diamond, like her namesake, is very hard to break. There's no ability save for her gargantuan health pool, which sits at seven — whereas other characters only have three or four HP.
It's not flashy, but having all that health is a huge boon defensively. It allows you to take a bunch of extra hits and is also great offensively. If you go down the Holy Arts tree, you can do some big damage with the Holy Might ability — if you can stay healthy.
Her upgrades can give you substantial stacking stat rewards every time you're hit, and every time you heal. She's a natural candidate for the Glass Cannon rune, which puts her on par health-wise with other characters, in exchange for a damage boost. Unlike the others, she has even more health to heal back to.
1
Yuki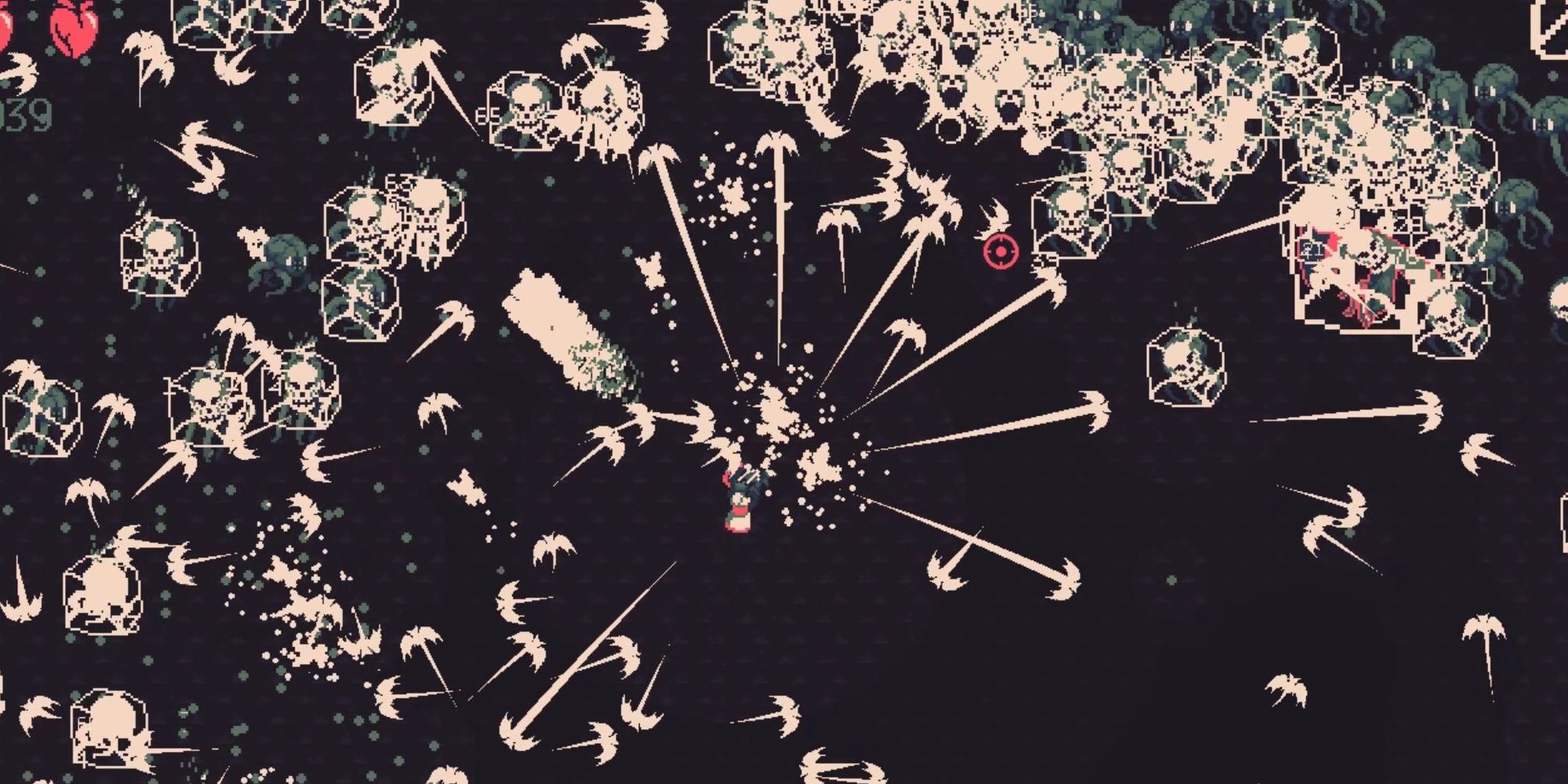 | Name | Effect |
| --- | --- |
| Brittle | Frozen enemies take 30% more damage. |
| Pair Up | Send out an extra Frost Butterfly. |
| Butterfly Dance | Frost Butterflies freeze and damage enemeis twice as often. |
Ice is great; it's powerful in defense since it keeps frozen enemies at bay, and, with a few upgrades, you can also do some big damage to frozen enemies. The Cryomancy tree is already strong, but Yuki's unique upgrades allow you to fill the battlefield with the shattered remains of your opponents.
Her ability is decent, sending a butterfly out every six shots to slowly flutter in a straight line, freezing enemies or damaging them for your Bullet Damage value if they're already frozen. However, it really only shines once you've got a few skills in Cryomancy. Once you're set up, though, you're fairly unassailable.
Next: 20 Minutes Till Dawn – Weapons, Ranked