While discussing the 25th anniversary of Banjo-Kazooie, Grant Kirkhope, a composer who has worked on a ton of Rare games in the past, said that he doesn't think Banjo-Threeie has an audience.
Considering how long it's been since Banjo and Kazooie had a new game, and the fact that this year is the series' 25th anniversary, many fans were hoping that a new Banjo-Kazooie might be announced during Xbox's summer launch last month. Unfortunately, as we know by now, that didn't work out, and anyone hoping to collect Jiggie and Jinja will have to wait a while longer.
Related: Tears of the Kingdom Is Giving Me Banjo Kazooie: Nuts and Bolts Energy
While Banjo-Kazooia fans are still holding out hope that a new game is on the far horizon, it seems former Rare developers aren't so sure. Speaking to VGC about the series' 25th anniversary, lead programmer Chris Sutherland, character designer Steven Mayles, and composer Grant Kirkhope discussed the possibility of Banjo-Threeie, and while both seem to want a new game, they don't think it's very likely right now.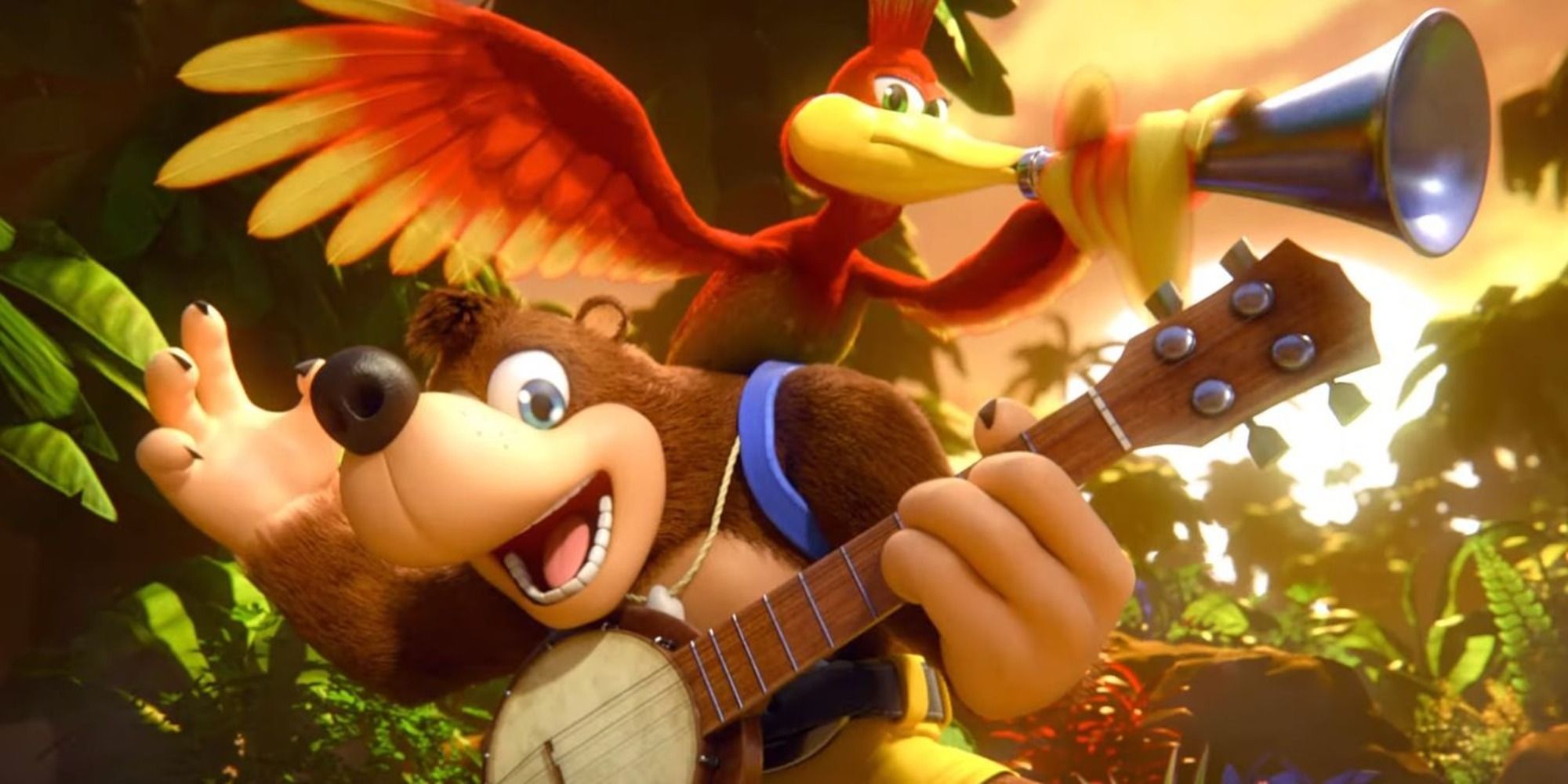 Mayles said: "I can't speak for Gregg[Mayles, Rare's creative director]but he's really the custodian of the franchise. He doesn't really like to look back and retread old ground, so I don't think he's ever bothered with it, to do anything else with the franchise. He'd rather move on to new experiences – as far as he's concerned, he's been there, done that.
Kirkhope was similarly skeptical about the third entry, noting that the team working on it would have to get the humor right, which he said would be difficult to replicate. Kirkhope said: "I think Rare would be open to someone if they found the right team, but I don't think that team exists. I'm also not sure the audience is there either."
While Kirkhope and Mayles seem to think it's unlikely to happen in the near future, they still seem to want a new game in the series, if at all. Sutherland was the most positive of the three, noting that he hopes "someone will put out some sort of … sort of sequel or 'next in line' game. At least before the point where I still remember the first one existed But hopefully sooner."
All of this might seem to severely limit the possibility of a new Banjo-Kazooie game, but it's worth noting that the bear-bird duo has been a bit more present over the past few years, with notable appearances on Nintendo via Smash Ultimate DLC and the Nintendo Switch Online library .
Next: Accents are the best thing Final Fantasy 16 took from Game of Thrones