In the earliest days of Pokemon, Psychic-Types were unbeatable. Not literally, but close enough that a golden ticket to beating Red, Blue, or Yellow was to raise up an Alakazam. It wouldn't matter who else was on your team because if you had a friend who could help you to evolve your Kadabra, you'd become essentially unstoppable.
RELATED: Pokemon Who Could Star In Their Own Game
This was quickly rectified with the arrival of Gold and Silver, specifically with the introduction of Dark-type Pokemon. As the years have passed, Psychic has been relegated to "good, but not unstoppable" status. They might not be as powerful as they used to be, but there are still countless Psychic-type Pokemon worth adding to your team, whether it's for their strength or adorability.
Updated June 16, 2023 by Kyle Chamaillard: It's been a while since we last visited this list, and there are so many excellent choices that we've decided to update it to include even more of the best Psychic-type Pokemon from across all nine generations.
15
Victini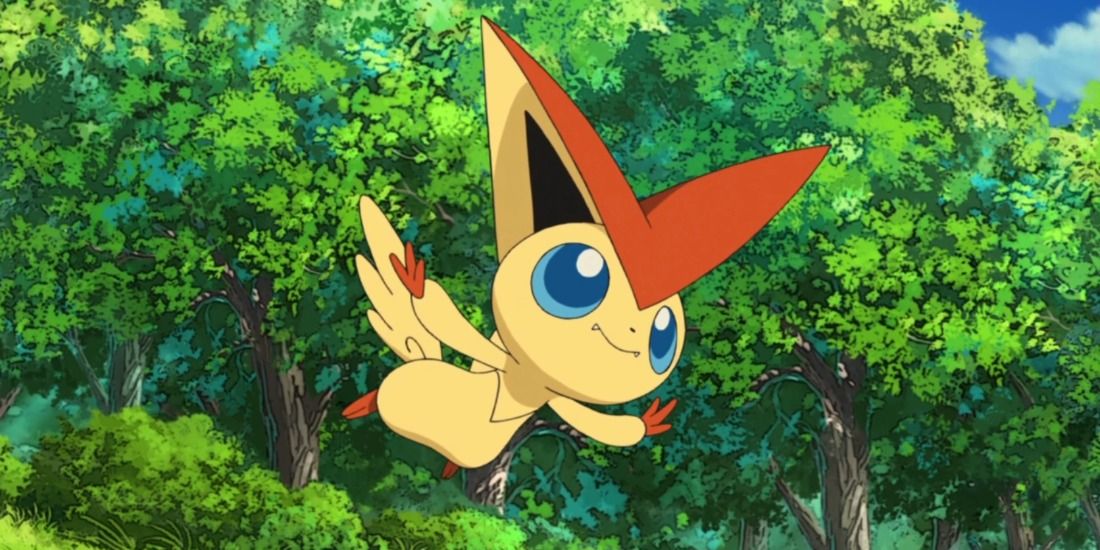 | Statistic | Base Value |
| --- | --- |
| HP | 100 |
| Attack | 100 |
| Defense | 100 |
| Special Attack | 100 |
| Special Defense | 100 |
| Speed | 100 |
As is the case with all Mythical Pokemon, Victini's stats are all even, totaling an exact 600. Its Psychic and Fire dual typing is a favorite of many, as it unites two types that pop culture dictates are all about those "cool and flashy moves." The fact that this combination comes in the form of an adorable little creature only enhances its likability.
Victini's ability, Victory Star, raises accuracy for itself and allies, allowing it to utilize moves with lower accuracy rates. Many moves in Victini's arsenal hit hard, and with proper EV investment, it can turn into a real threat against other teams. It can be played as both an offensive and defensive Pokemon, making Victini one of the most versatile Psychic types out there.
14
Hatterene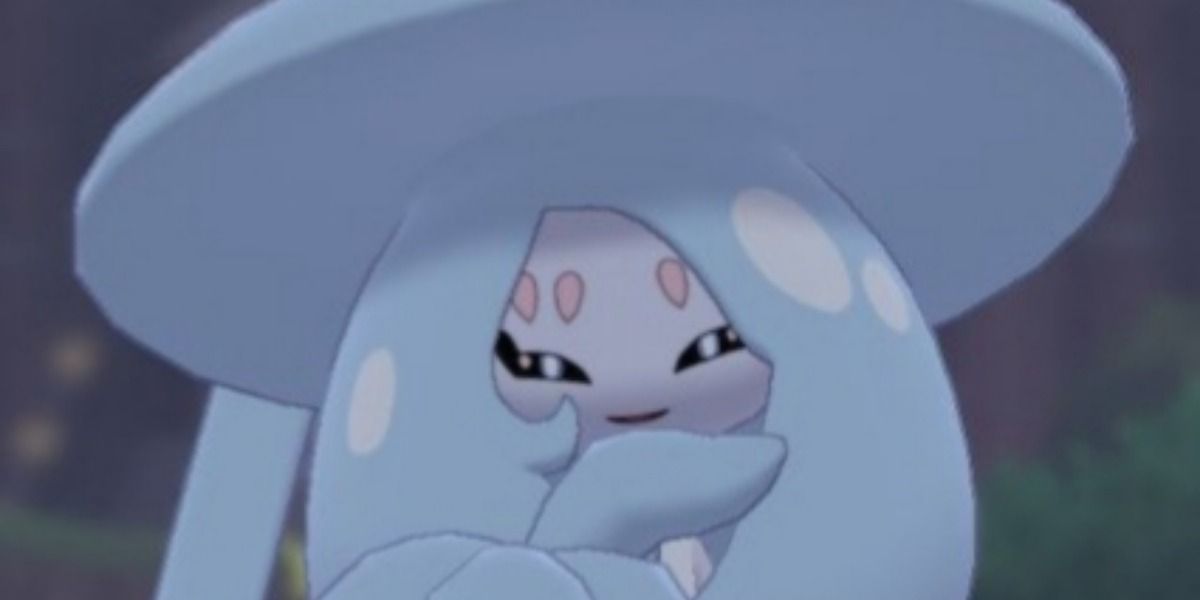 | Statistic | Base Value |
| --- | --- |
| HP | 57 |
| Attack | 90 |
| Defense | 95 |
| Special Attack | 136 |
| Special Defense | 103 |
| Speed | 29 |
Hatterene is a Psychic and Fairy-type Pokemon with fantastic support skills. Its low HP and Speed stats are made up for through pure versatility. Magic Guard is a fantastic ability and enables you to use their own Entry Hazard moves against them. That means Stealth Rock and Toxic Spike will stop serving as your bane and soon serve your own whims.
That terrible Speed stat actually makes it one of the absolute best Trick Room teams as well. This move changes how Speed works so that the lower it is, the faster the fighter. Using this move, Hatterene can take advantage of its phenomenal Special Attack stat while being faster than almost any other Pokemon on the field.
13
Latios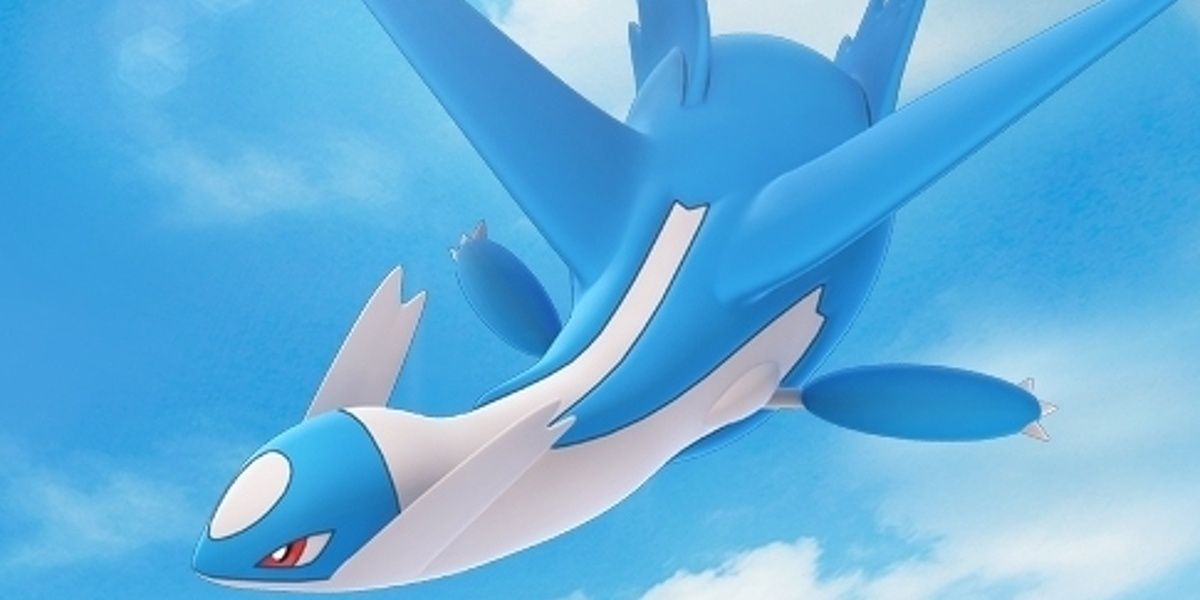 | Statistic | Base Value |
| --- | --- |
| HP | 80 |
| Attack | 90 |
| Defense | 80 |
| Special Attack | 130 |
| Special Defense | 110 |
| Speed | 110 |
Latios is a speedy Dragon and Psychic-type Pokemon that makes for a great sweeper with its high Special Attack stat. Latios also has a ton of fantastic moves that can utilize its STAB with Draco Meteor and Psychic while its Levitate ability keeps it safe from Ground-type attacks and other dangerous moves.
Latios can make up for its lower defensive stats with Roost to recover lost health, and can even force unwanted items onto the opposing Pokemon with Trick. It has an incredibly large move pool, which allows it to have a ton of coverage for various types. Luckily, thanks to its offensive prowess, Latios is capable of destroying opposing teams before they even have a chance to hit it.
12
Reuniclus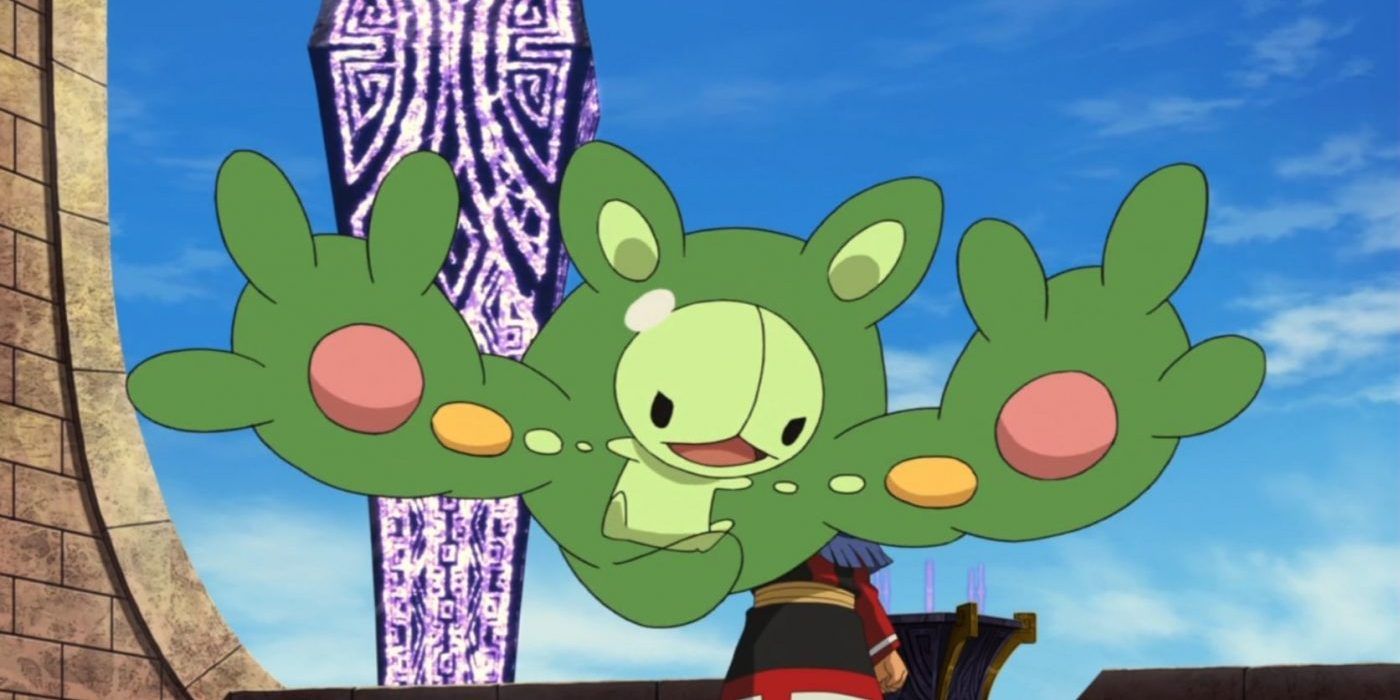 | Statistic | Base Value |
| --- | --- |
| HP | 110 |
| Attack | 65 |
| Defense | 75 |
| Special Attack | 125 |
| Special Defense | 85 |
| Speed | 30 |
Reuniclus is a small critter inside a green blob who can prove to be both an offensive and defensive threat. It won't be the quickest contender in battles, but it makes up for it with decent HP and Special Attack stats. Unlike most Pokemon, all three of its potential Abilities are perfect for competitive battling.
Related: Pokemon: Every Main Psychic-Type Trainer, Ranked
Overcoat and Magic Guard both protect Reuniclus from taking damage from certain weather conditions, though Magic Guard takes it a step further by nullifying any form of residual or recoil damage. This means Reuniclus can take advantage of the power-boosting Life Orb without any drawbacks. On the other hand, Regenerator is suitable for a bulky Reuniclus who can recover a portion of its HP when it's swapped out of battle.
11
Galarian Articuno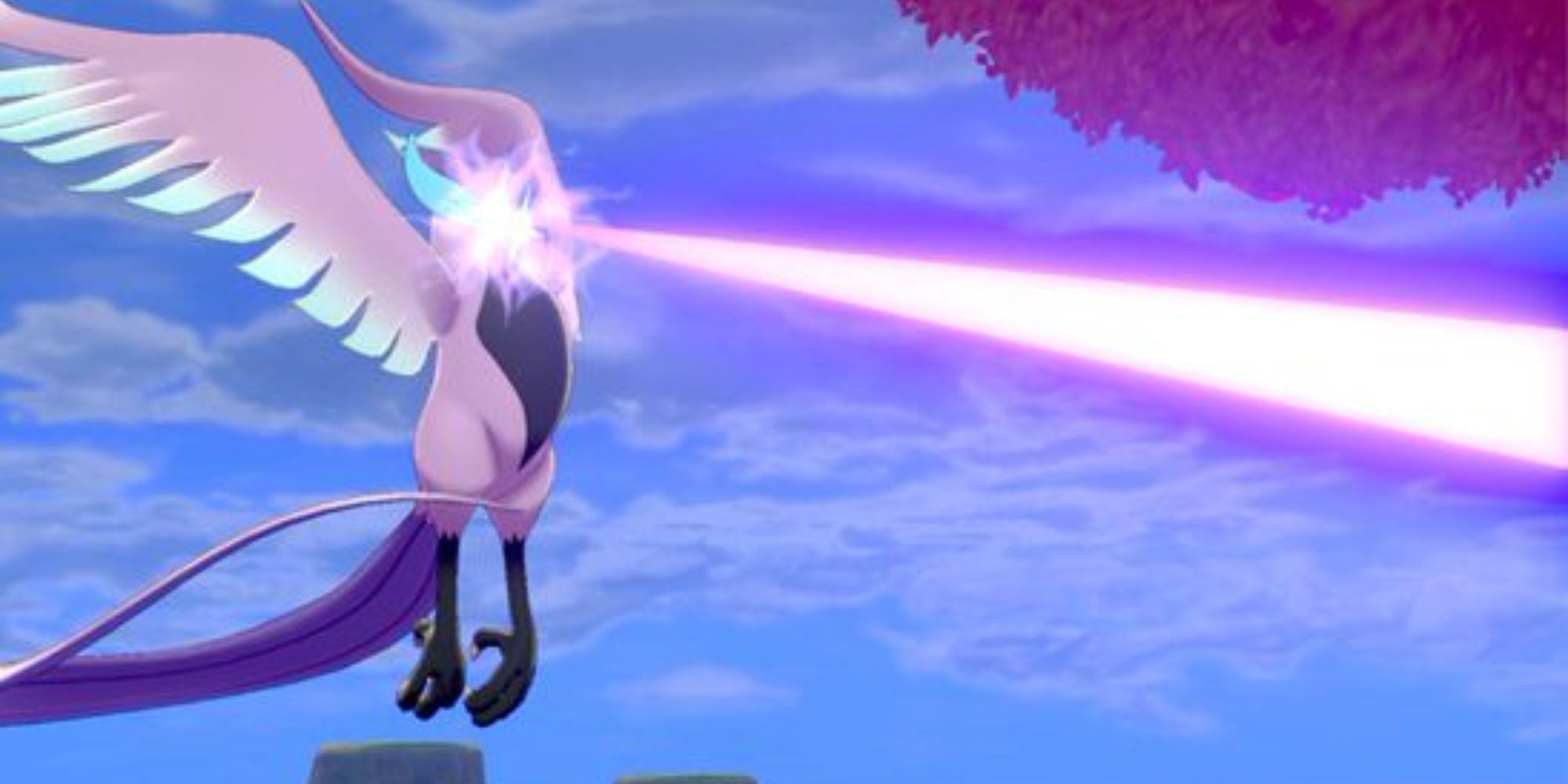 | Statistic | Base Value |
| --- | --- |
| HP | 90 |
| Attack | 85 |
| Defense | 85 |
| Special Attack | 125 |
| Special Defense | 100 |
| Speed | 95 |
The Crown Tundra is one of the DLCs for Pokemon Sword and Shield that introduced a new area to explore with different variations of the trio of legendary birds from Kanto. While the original Articuno was an Ice and Flying-type, this iteration features a brand-new design and replaces the Ice-type with Psychic. This combination gives Galarian Articuno access to different moves and an ability that makes it distinct from its other form.
Its Special Attack is already its highest stat, but you can make it even stronger with the Competitive ability. Every time one of Galarian Articuno's stats is lowered, its Special Attack increases by two stages. This can make moves like Psycho Cut, Freezing Glare, and Hurricane one-hit K.Os against even the most formidable of opponents.
10
Gardevoir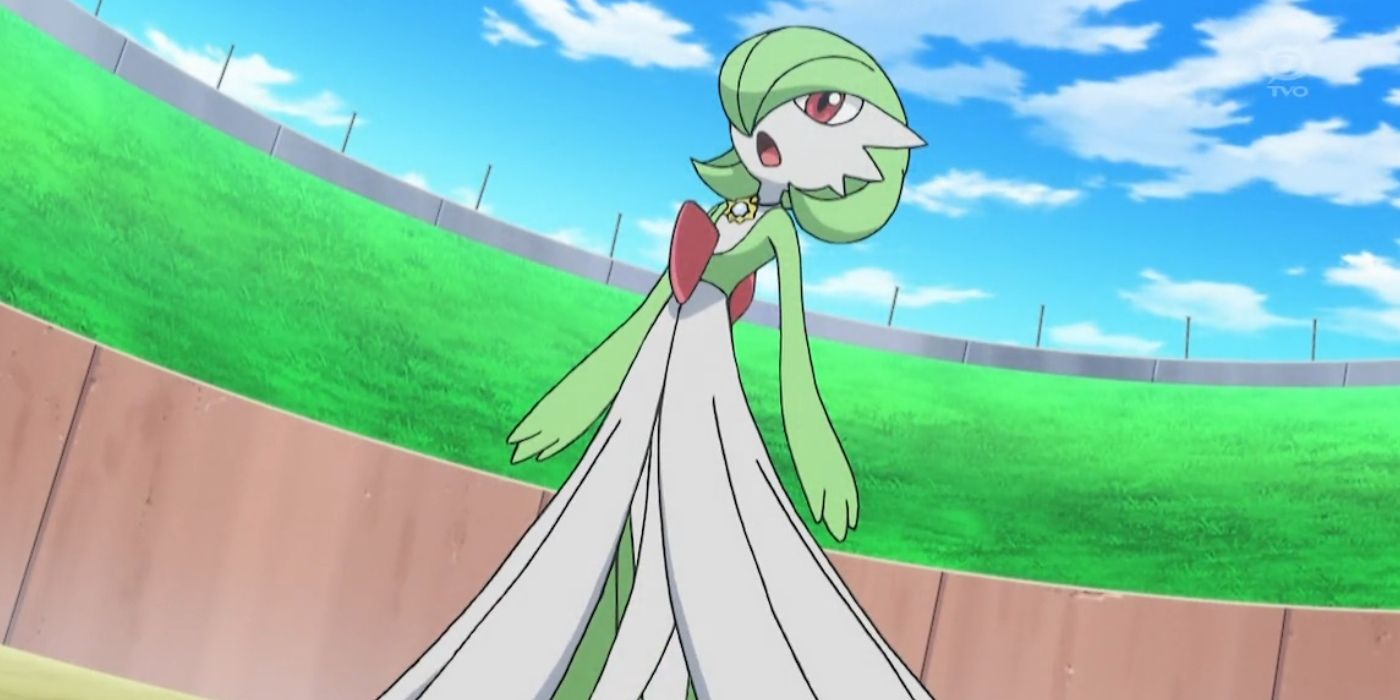 | Statistic | Base Value |
| --- | --- |
| HP | 68 |
| Attack | 65 |
| Defense | 65 |
| Special Attack | 125 |
| Special Defense | 115 |
| Speed | 80 |
As one of the most popular Psychic Pokemon, Gardevoir was almost destined to make this list. Good news: it absolutely deserves it from a competitive standpoint as well. Introduced in Pokemon Ruby and Sapphire, this fan-favorite is worth having on your team whenever possible.
Gardevoir possesses impressive Special Attack and Special Defense as it is, but its Mega Evolution gives it a huge boost that is too good to pass up. In addition, its Fairy typing helps it counter Dark-type Pokemon, who have a strong advantage and immunity over Psychic-types.
9
Cresselia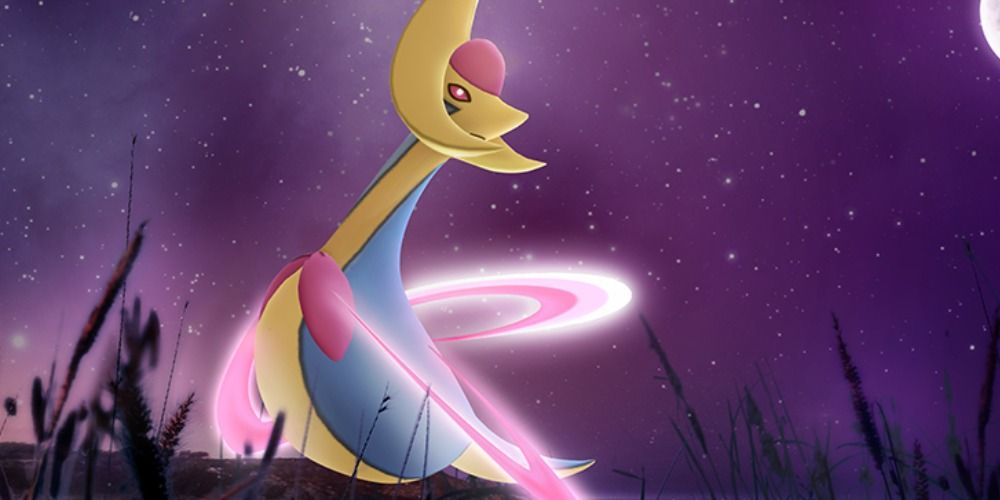 | Statistic | Base Value |
| --- | --- |
| HP | 120 |
| Attack | 70 |
| Defense | 120 |
| Special Attack | 75 |
| Special Defense | 130 |
| Speed | 85 |
Cresselia is one of the Psychic Legendaries who had been common in past competitive VGC formats. Like a better Gothitelle, it serves a supporting role that can confound unprepared enemies and trounce almost every NPC by proxy.
Thanks to its high stats in HP, Defense, and Special Defense, Cresselia is the ultimate Psychic tank. Its massive bulk allows it to survive many powerful hits and heal back up with Moonlight while frustrating the opponent with Thunder Wave or Toxic. The only catch, though, is that plenty of matches will forbid you from busting out Cresselia in the first place.
8
Tapu Lele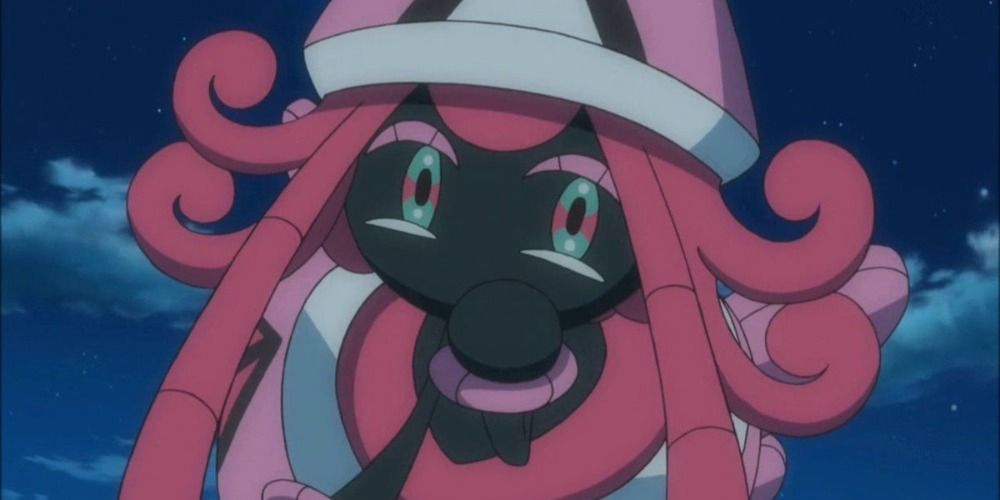 | Statistic | Base Value |
| --- | --- |
| HP | 70 |
| Attack | 85 |
| Defense | 70 |
| Special Attack | 130 |
| Special Defense | 115 |
| Speed | 95 |
Tapu Lele is the guardian of Akala Island in the Alola Region, which means it has to be strong enough to protect the island people. That could be simple flavor, or it could be backed up via in-game mechanics. To the joy of Tapu Lele fans everywhere, in this case, it's the latter.
Related: Pokemon: Every Ultra Beast, Ranked
Tapu Lele's signature ability, Psychic Surge, automatically sets up a Psychic Terrain that all Psychic-types can benefit from. In addition to boosting all of Tapu Lele's Psychic attacks, the terrain will also negate any priority moves, which are very common in competitive battling.
7
Alakazam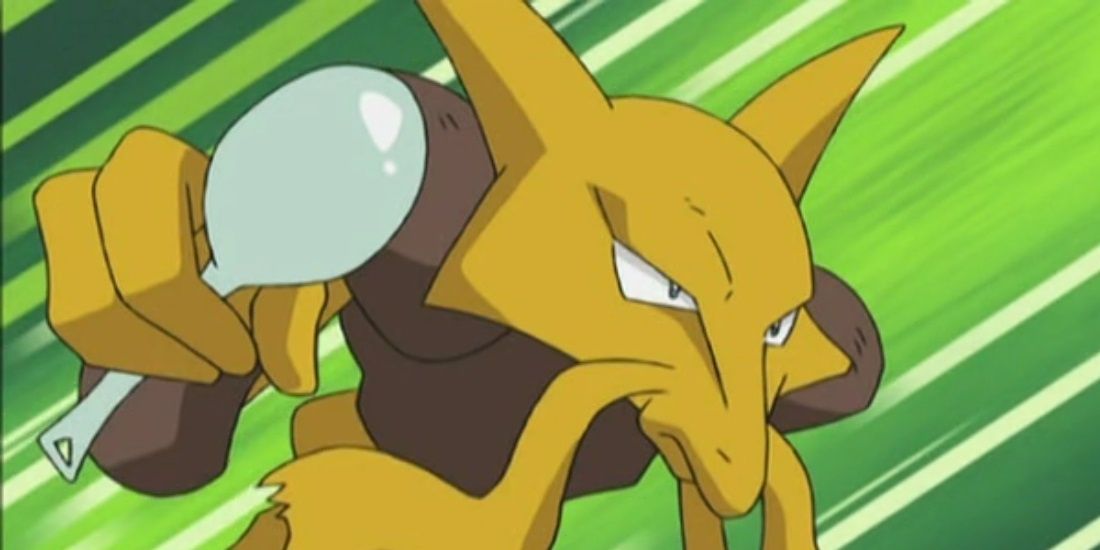 | Statistic | Base Value |
| --- | --- |
| HP | 55 |
| Attack | 50 |
| Defense | 45 |
| Special Attack | 135 |
| Special Defense | 95 |
| Speed | 120 |
We mentioned it in the intro, but in the original Pokemon games, Alakazam was a death-dealer, plain and simple. Mewtwo outclassed it, of course, but Mewtwo was also the ultimate post-game prize to beat your friends up with. Still, being second-best gave Alakazam the boost it needed to become one of the scariest Pokemon to face in battles.
While things have changed for this frail magician, it has remained a bulwark of mischief on the field for decades. Its Special Attack is outstanding, and its Speed ensures it will get a move in edgewise. To take things further, Alakazam's Mega Evolution plays to its strengths as a glass cannon by keeping its defenses low and investing in its Speed and Special Attack. Fittingly, Mega Alakazam is the most powerful non-Legendary Special Attacker with a base stat of 175.
6
Shadow Rider Calyrex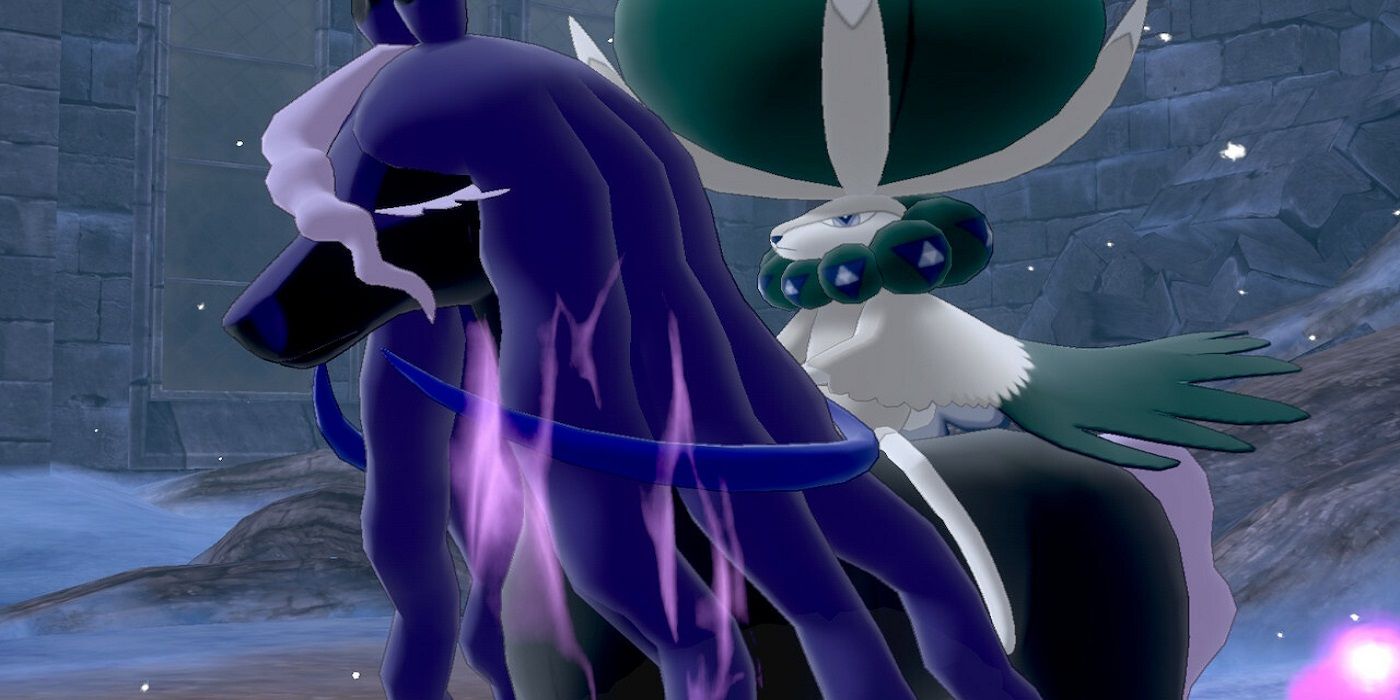 | Statistic | Base Value |
| --- | --- |
| HP | 100 |
| Attack | 85 |
| Defense | 80 |
| Special Attack | 165 |
| Special Defense | 100 |
| Speed | 150 |
Also introduced in the Crown Tundra DLC for Pokemon Sword and Shield, the Legendary Shadow Rider Calyrex is one of the best Psychic-type Pokemon in the entire series. To use this creature, you'll need to use the Reigns of Unity on the base form and Spectrier to fuse them together.
Shadow Rider Calyrex is a dual Psychic and Ghost-type Pokemon, so it only has two weaknesses in Ghost and Dark. It's also the sixth-fastest Pokemon in the entire Pokedex, so it's all but impossible to overstate its swiftness. Speed can be a make-or-break factor in most matches, so it's always beneficial to have this Legendary around whenever possible.
5
Lugia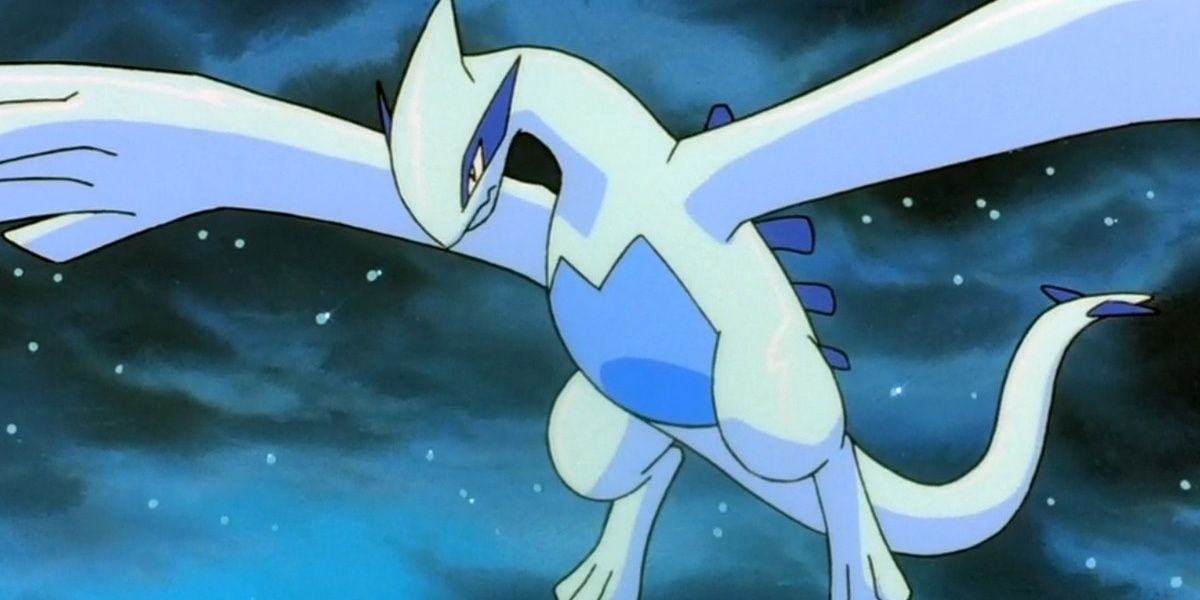 | Statistic | Base Value |
| --- | --- |
| HP | 106 |
| Attack | 90 |
| Defense | 130 |
| Special Attack | 90 |
| Special Defense | 154 |
| Speed | 110 |
You could set aside Lugia's blatantly great stats, and it still serves a purpose. That's courtesy of an excellent ability called Multiscale, which causes all attacks against Lugia to hit with 50 percent effectiveness so long as Lugia's HP is presently at max. The number of one-hit K.O-based tactics this blows out of the water cannot be overstated.
Of course, there's also the matter of its stats. Lugia's HP, Defense, and Special Defense only further its bulk. But unlike so many other solid picks from the Pokedex, Lugia also has the impressive Speed stat to keep ahead of the curve and a pair of offensive stats that, while not amazing, still help get the job done.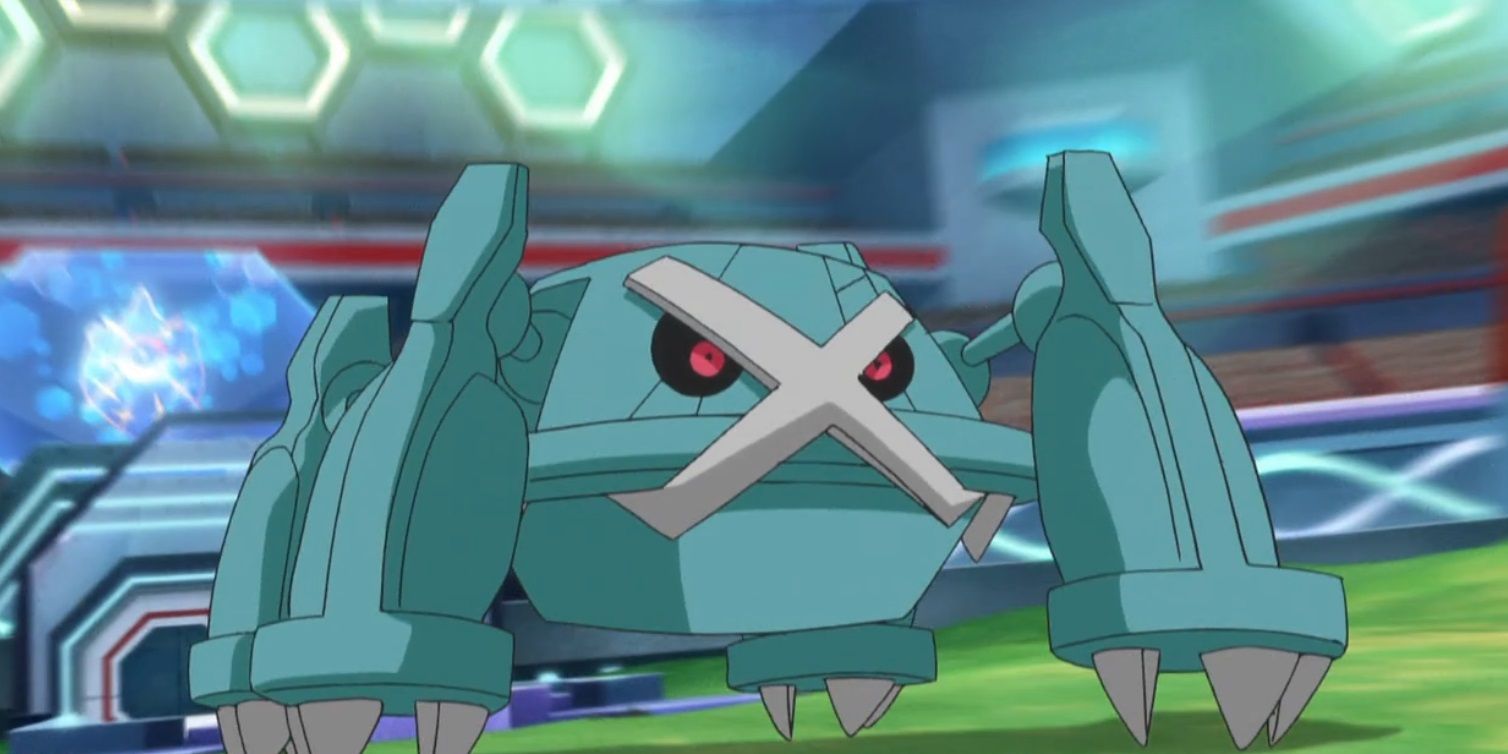 | Statistic | Base Value |
| --- | --- |
| HP | 80 |
| Attack | 135 |
| Defense | 130 |
| Special Attack | 95 |
| Special Defense | 90 |
| Speed | 70 |
As a pseudo-Legendary Pokemon, Metagross naturally has good stats all around, but its true strengths lie in its Attack and Defense. This is the opposite of many other Psychic-types who typically prioritize their Special stats. It is thanks to Metagross' half Steel-typing that it possesses the beefy Defense that most Psychic-types lack.
Related: Pokemon: The Most Powerful Mega Evolutions Of All Time, Ranked
The unique combination of Steel and Psychic makes Metagross one of the toughest Pokemon out there, and its Mega Evolution only makes it even more unstoppable. This steel giant is capable of learning a variety of moves from leveling up or using TMs, and its Clear Body ability makes it nearly impossible for enemy Pokemon to lower its magnificent stats.
3
Necrozma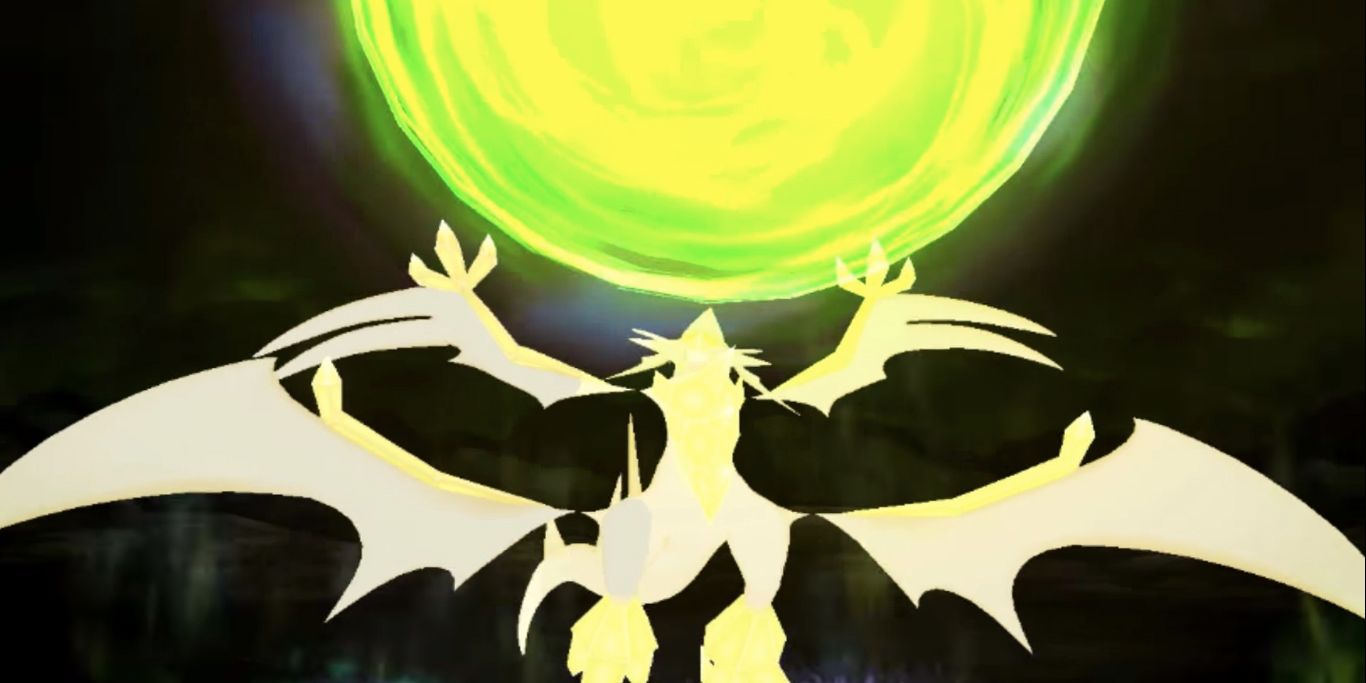 | Statistic | Base Value |
| --- | --- |
| HP | 97 |
| Attack | 107 |
| Defense | 101 |
| Special Attack | 127 |
| Special Defense | 89 |
| Speed | 79 |
Certain Pokemon can fuse, Mega Evolve, or use signature Z-Moves, but Necrozma is a special Legendary Psychic-type who can do variations of these phenomena all at once. After fusing with either Solgaleo or Lunala, Necrozma gains the ability to Ultra Burst, which is a temporary transformation that is similar to Mega Evolution. As Ultra Necrozma, it can then use its destructive Z-Move, Light That Burns the Sky, with a base power of 200.
Even before transforming, Necrozma has modest stats that can help it can through most situations without any issues. Of course, if you want to use Necrozma's full power, any of its three forms from Ultra Sun and Ultra Moon can annihilate your competition before they even know what hits them.
2
Espeon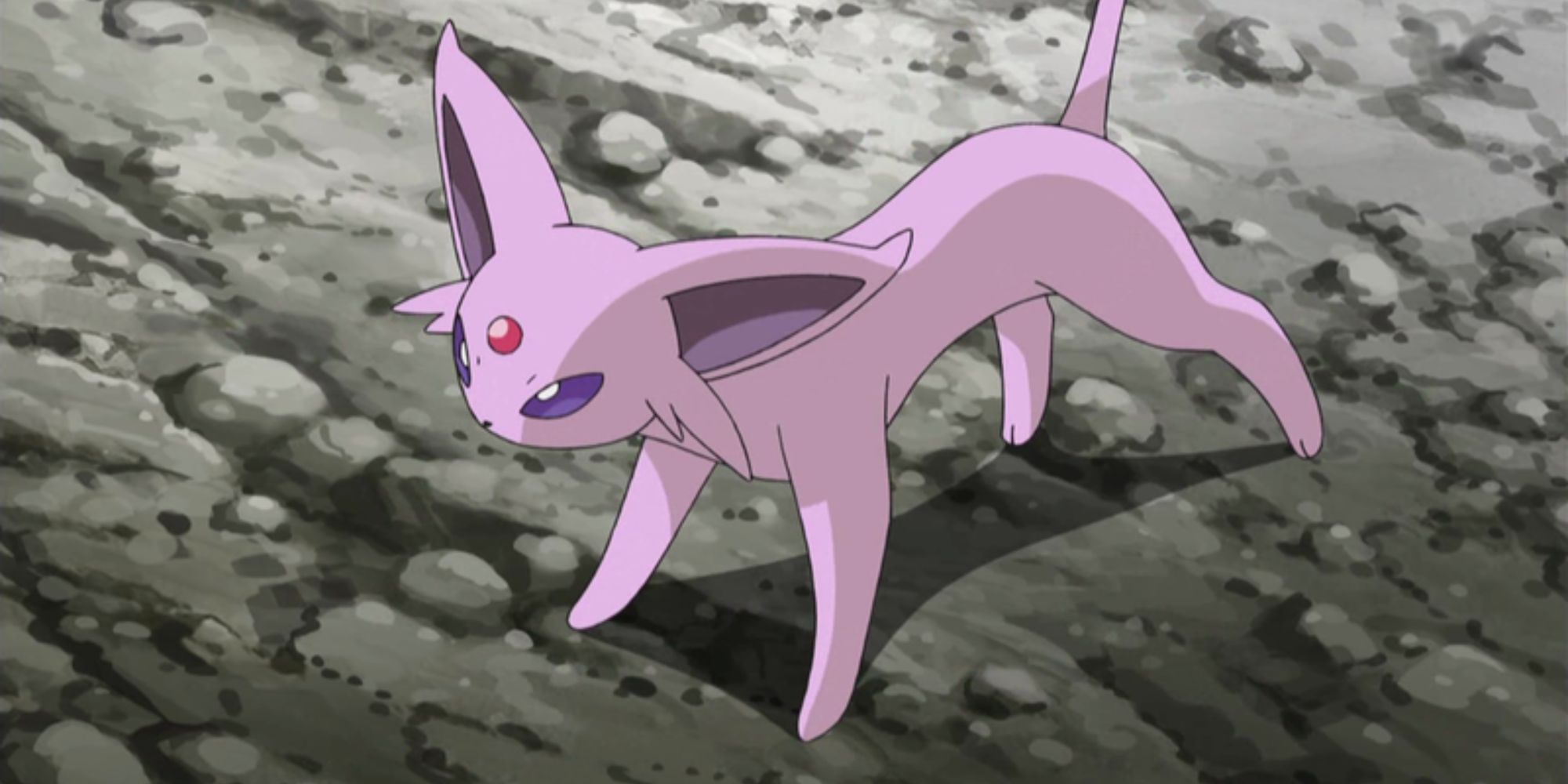 | Statistic | Base Value |
| --- | --- |
| HP | 65 |
| Attack | 65 |
| Defense | 60 |
| Special Attack | 130 |
| Special Defense | 95 |
| Speed | 110 |
Since it was introduced in Pokemon Gold and Silver, Espeon has become one of the most popular Eeveelutions due to its prowess on the battlefield and cat-like nature. Its Defense and HP are not great, but Espeon's incredible Speed and Special Attack are all it needs to outwit its enemies and defeat them before they have the chance to retaliate.
As a pure Psychic-type Pokemon, you'll need to watch out for Bug, Dark, and Ghost-type moves to keep Espeon from being knocked out early. Special Attacks like Psychic and Future Sight can devastate foes once Espeon is strong enough while using Power Swap and then Last Resort should take down even the strongest Pokemon in a single hit.
1
Mewtwo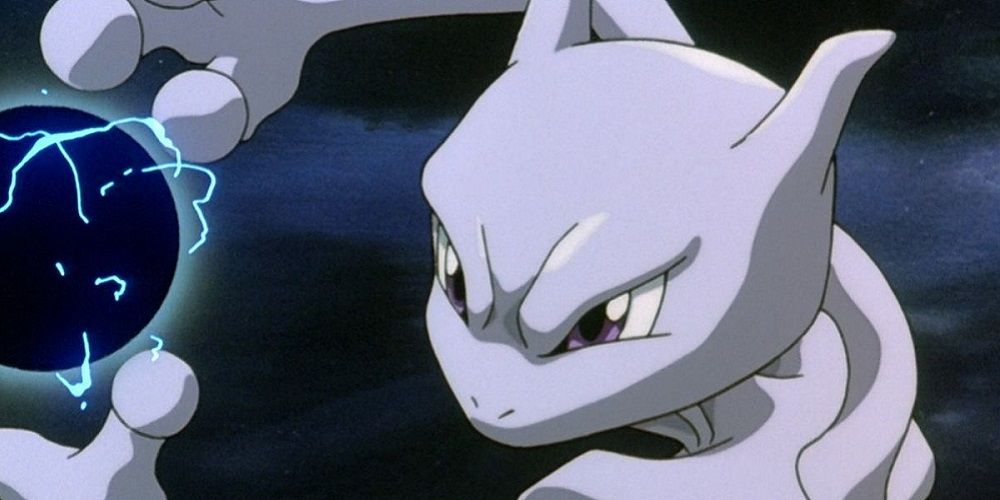 | Statistic | Base Value |
| --- | --- |
| HP | 106 |
| Attack | 110 |
| Defense | 90 |
| Special Attack | 154 |
| Special Defense | 90 |
| Speed | 130 |
And then there was Mewtwo, the ultimate post-game prize. Considered to be one of the strongest Pokemon by both casual fans and enthusiasts, you don't want to find yourself facing off against one. Because it wasn't strong enough already, Mewtwo's dual Mega Evolutions are frankly phenomenal as well.
So, why is Mewtwo still considered to be so great? Its stats speak for themselves, but its movepool offers so much coverage that it can "wallbreak" an absurd number of stallers. Mewtwo can crush other Legendary Pokemon like Eternatus and Zygarde — and that's terrifying. Hook Mewtwo up with a diverse moveset including elemental coverage like Fire Blast and rely on its Psychic-type attacks when the opportunity arises to destroy the competition.
Next: Pokemon TCG: The Best Mewtwo Cards, Ranked By Artwork