Cozy games are entering a renaissance, with titles like Stardew Valley and Animal Crossing pioneering the genre. As the gaming industry grows, a demand for relaxing, therapeutic gameplay becomes more and more apparent. Indie developers across the globe have answered the call, putting out titles that pride themselves on meditative gameplay while prompting emotional attachment to NPCs.
Related: Nintendo Switch: The Most Relaxing Games To Play That Aren't Animal Crossing
Whether the ideal cozy game consists of task-based satisfaction or getting to project personal feelings onto a melancholy storyline, there are options suitable to gamers of all backgrounds. The genre is very flexible, populated with RPGs, platformers, point-and-click adventures, life sims, and much more. These are the games to play after a long day of work, on rainy days, and when you just don't feel like crawling out of bed.
Updated June 30, 2023 By Ben Jessey: By design, games are supposed to be enjoyable. However, enjoyment comes in different forms. For instance, while some like action-packed adventures, others prefer peaceful and comforting games.
This list contains a whole host of great cozy games to play. And in this update, we've added even more to the collection for you to check out, including a recently released gem.
18
New Pokemon Snap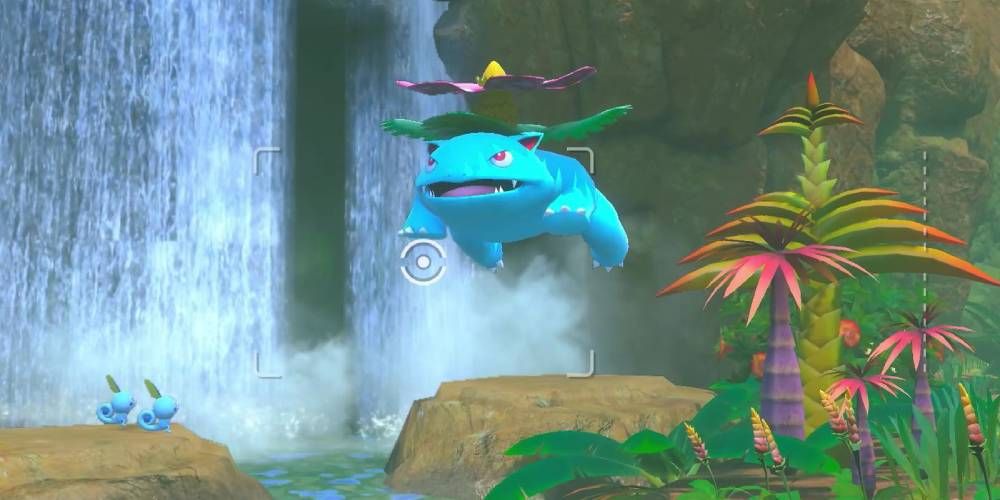 The typical Pokemon games aren't very cozy since beating Gym leaders and becoming a Pokemon master is a tricky challenge. As such, frustration can come during the more difficult battles. Yet, you don't have to worry about any of that in New Pokemon Snap.
This title is all about peaceful photography. You go around and attempt to take the best pictures you possibly can. Your subjects are the cute Pokemon roaming the wilds. It's a satisfying and stress-free experience.
17
Story Of Seasons: A Wonderful Life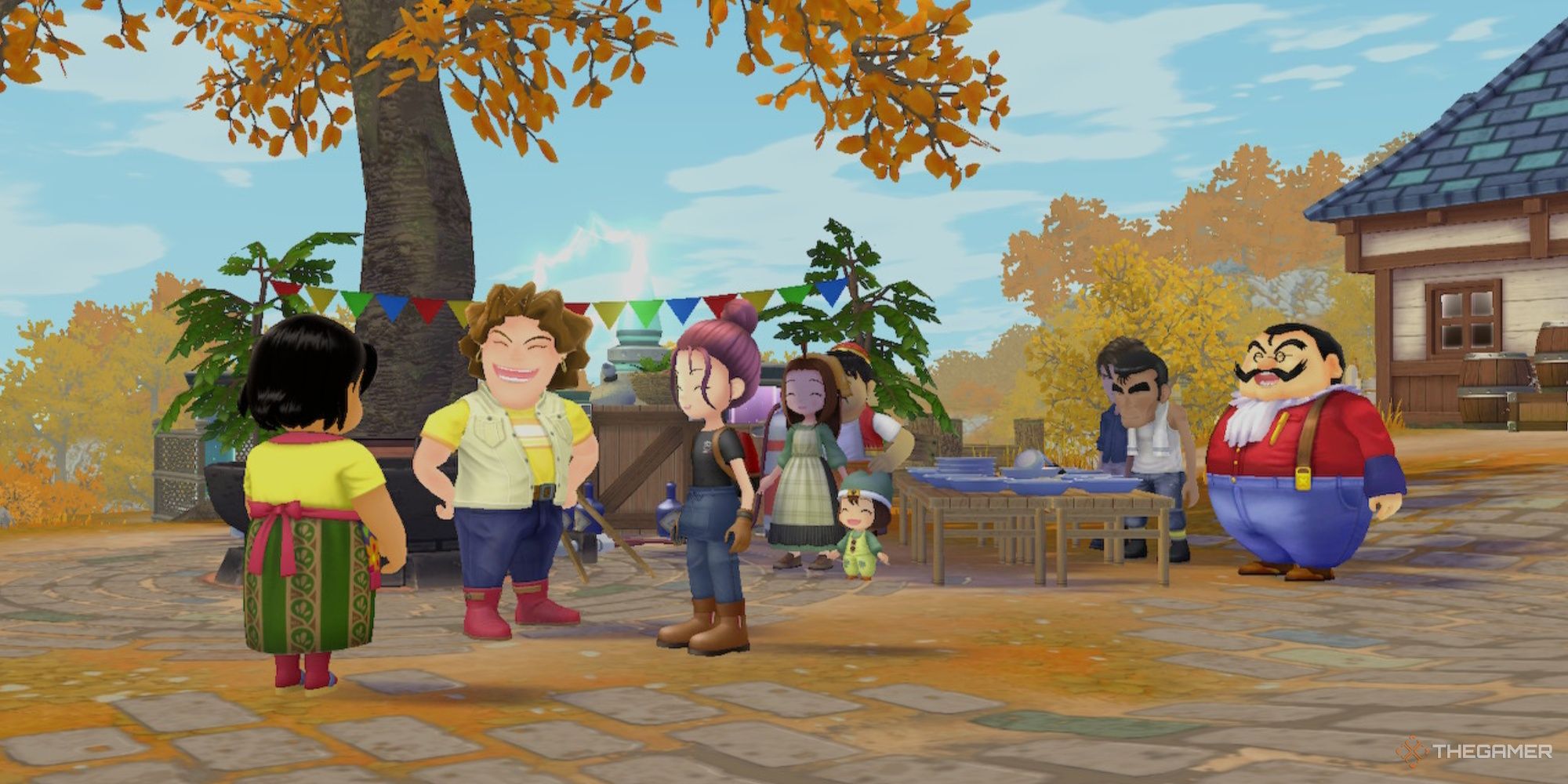 Anything with the words "A Wonderful Life" in the title is almost guaranteed to be a comfy game because what's cozier than having a wonderful life? This is also part of the Story Of Seasons series, which is known for continually releasing peaceful games.
In this one, you live in the tranquil town of Forgotten Valley. You manage a farm, look after animals, and start a family. To put it simply, it's a life simulation game with limited hassles and plenty of wholesomeness.
16
Little Inferno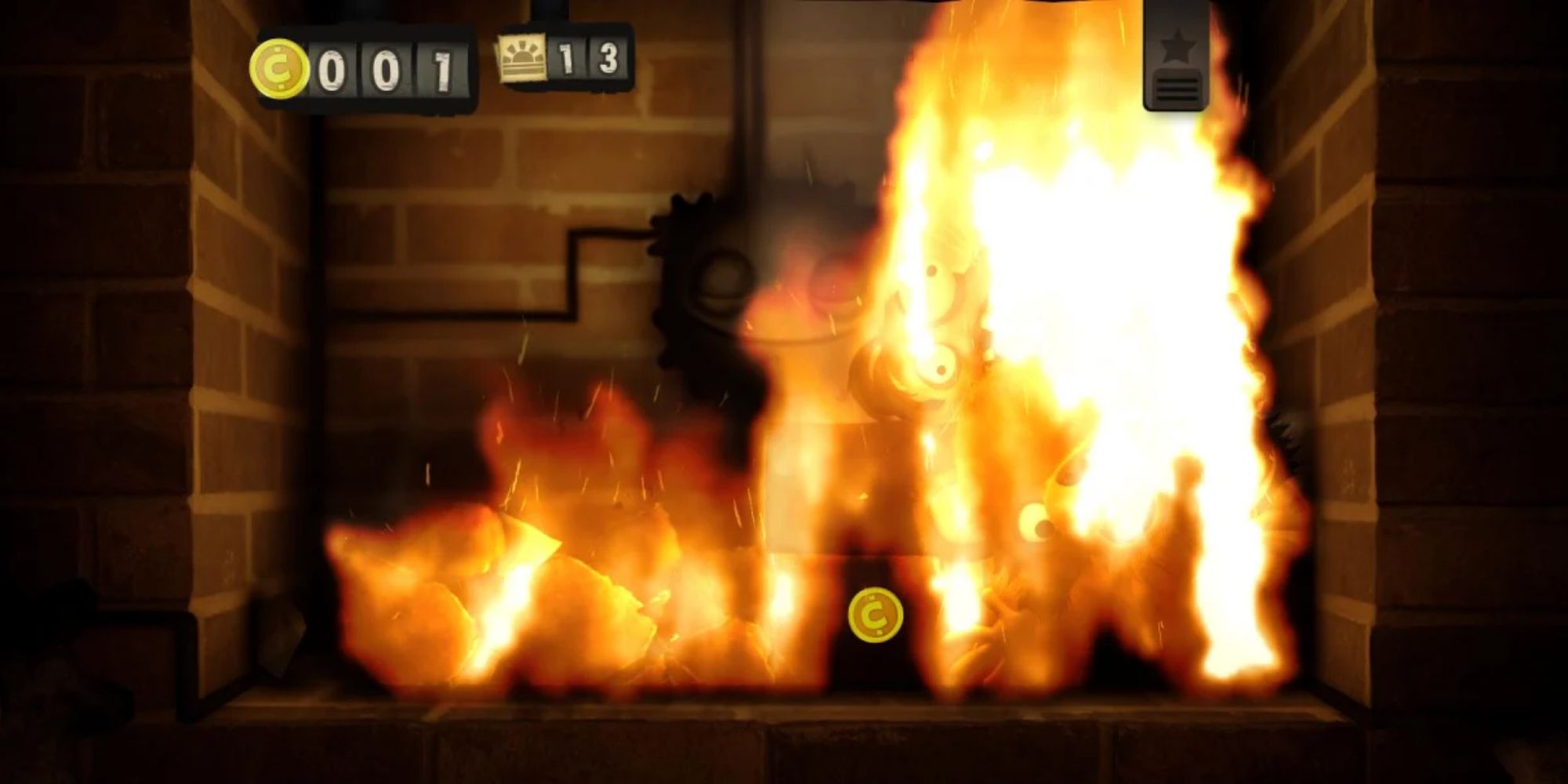 When people talk about a cozy situation, they often mention sitting wrapped up in front of a fire. The fire part is key as it provides warmth, plus it's visually and audibly satisfying. Those things are what make Little Inferno a comfy title to play.
The premise of the game is simple, as you just burn things. There is no real challenge or anything. You peacefully set things ablaze in a furnace. The visual style is a bit darker than the average cozy game, but the title still gives off that comfy feeling.
15
Donut County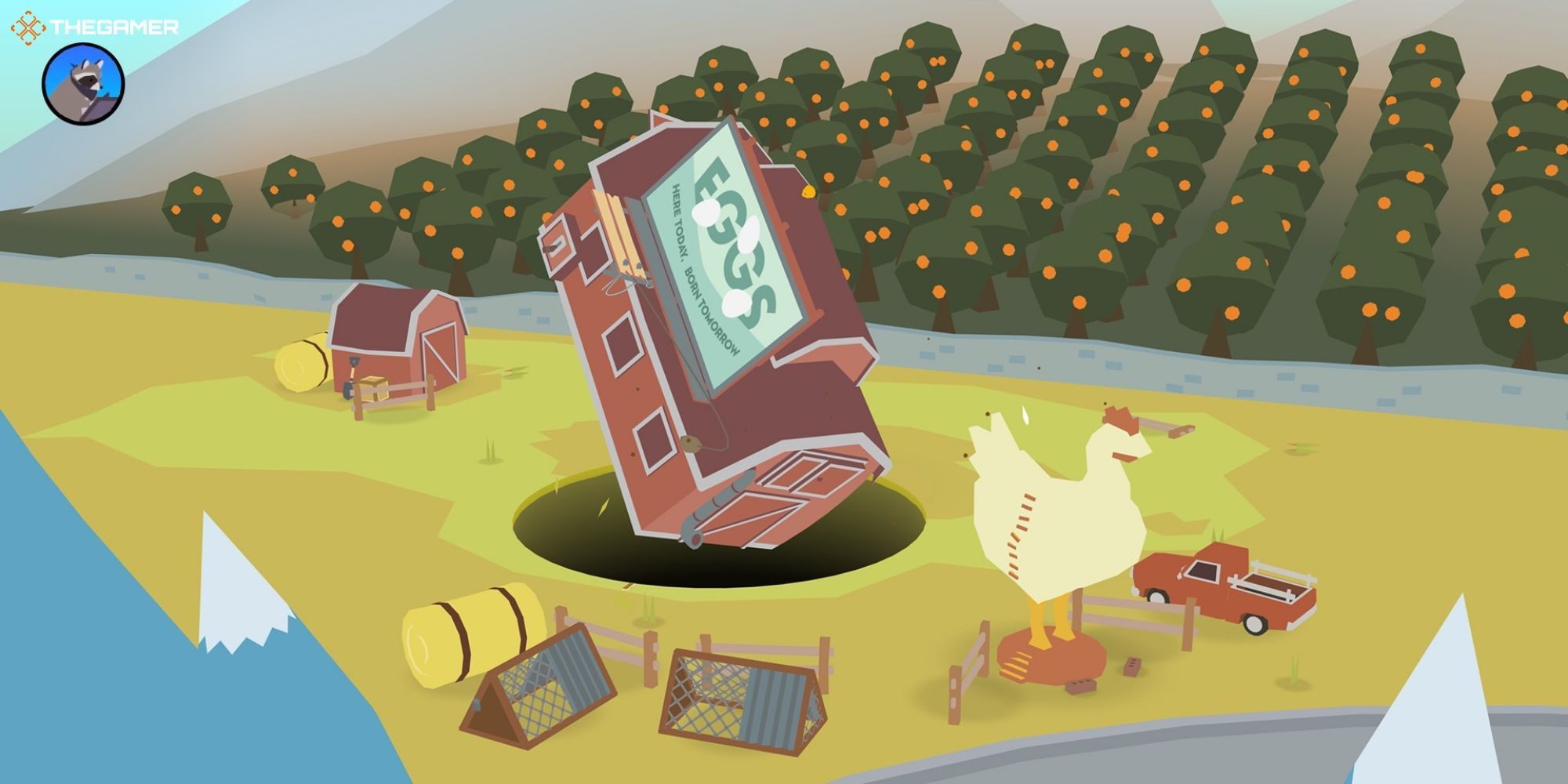 Before Ben Esposito and his team created the speedrunners and anime weebs dream called Neon White, they worked on a more than chill experience that is perfect for a good moment and a few laughs.
In Donut County, you control a hole on the ground that gets bigger as it swallows any kind of objects — including animals and people, of course. If this sounds like Katamari, it is, but it's much more relaxed and less frustrating since there isn't a time limit and you can take your sweet time in each level.
14
Chicory: A Colorful Tale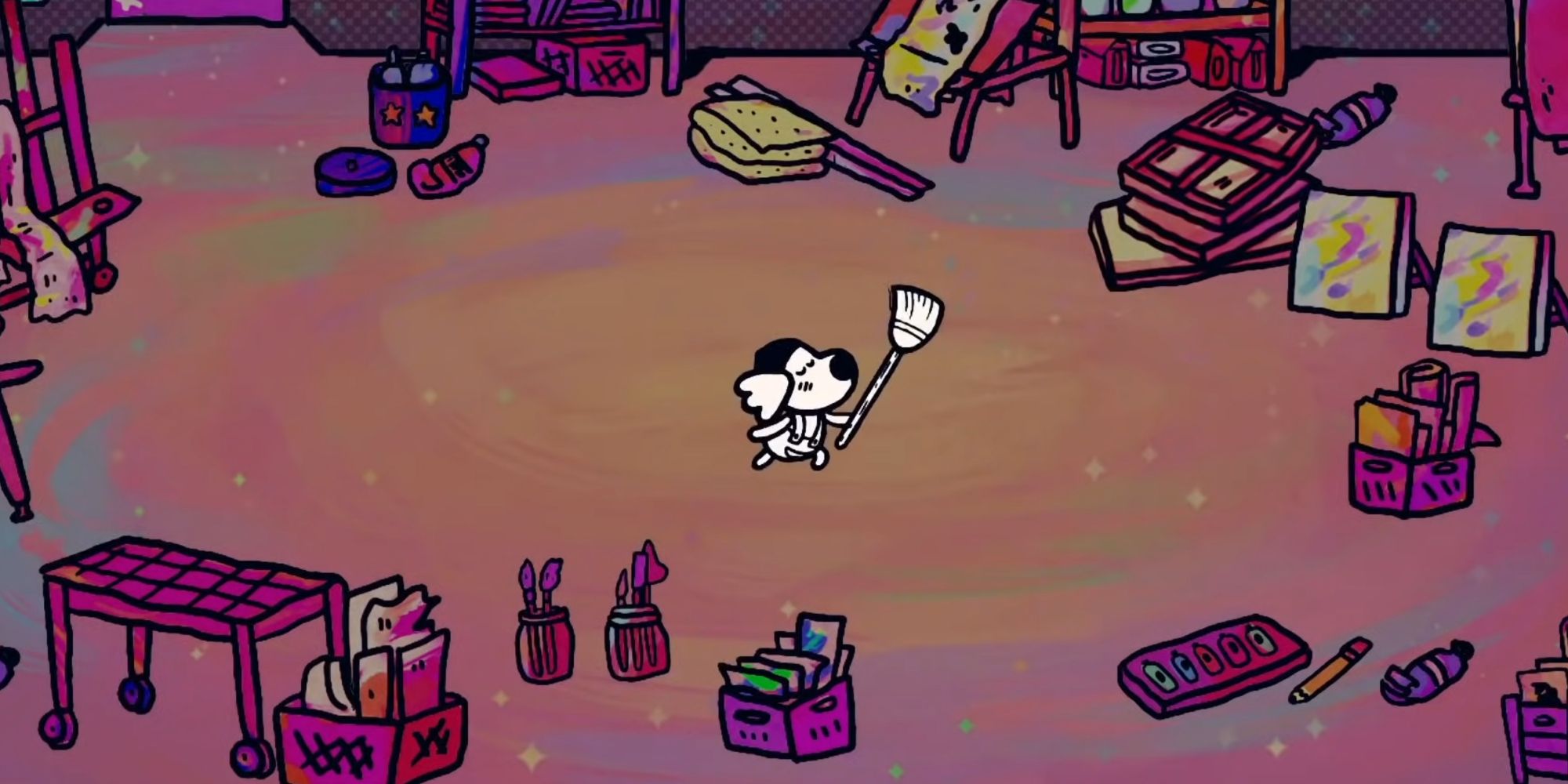 Alright, as you make progress things might get a bit sad and intense with how some topics are depicted in the game. But even so, the absolutely beautiful world of Chicory is so precious that you shouldn't be demotivated by that.
Related: Best Cozy Games On Steam
Its main mechanic is simple: paint everything around you, giving color to a black-and-white world. Its protagonist is a super cute dog, which gives extra points.
13
Dorfromantik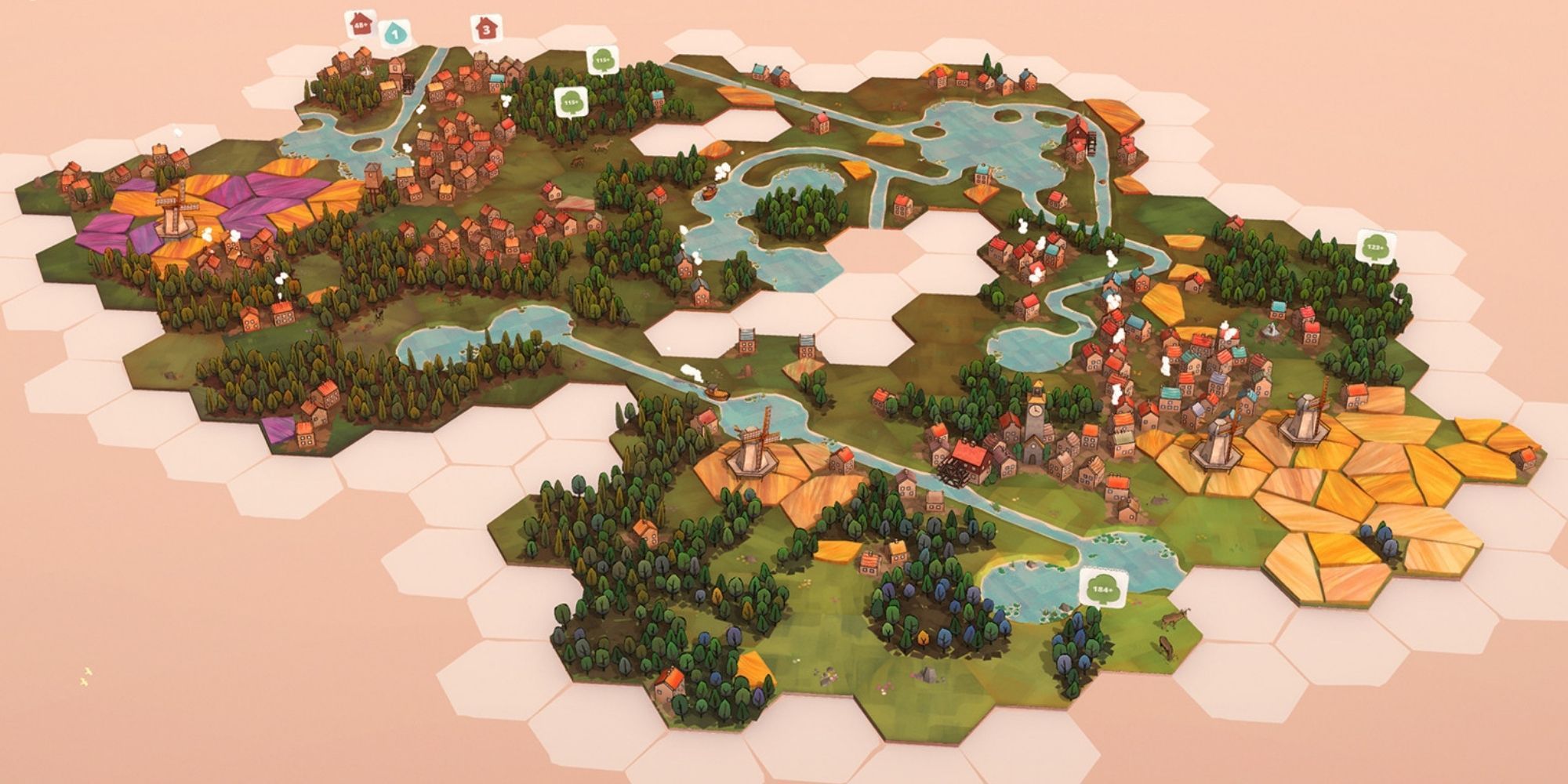 Board games can often turn out to be the complete opposite of cozy games – just try a family game of Monopoly over Christmas. But despite an initially overwhelming board, Dorfromantik turns out to be a low-pressure delight. Much like the satisfaction that comes from terraforming in Animal Crossing: New Horizons, Dorfromantik has you combining hexagonal tiles to build your own little slice of country life.
Yes, as a puzzle game, there are strategies and high scores for those looking for a challenge – but even this can be done in a relaxed manner, and a low-scoring game will still see you create your own idyllic little village.
12
Coral Island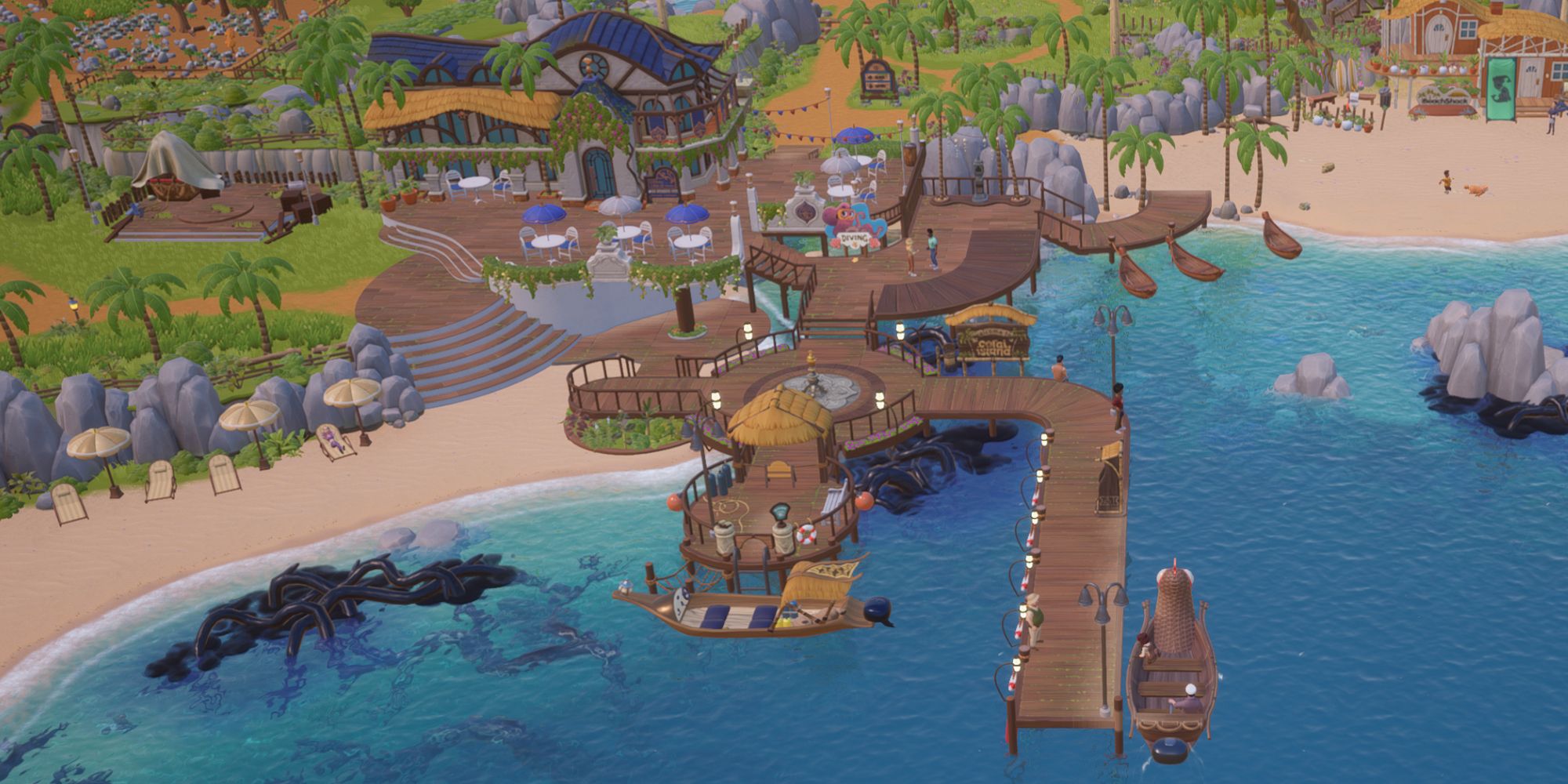 Perfect for anyone still nostalgic for the golden era of Farmville, Coral Island sets itself apart from most farm sim games with a tropical setting, a dedication to diversity and, of course, an intentionally relaxing tone. Full of vibrant colours, a charming cast, and the all-important cute animals, you'll soon spend hours growing interesting crops, cleaning up pollution, exploring on land and under the sea, and maybe even dating a mermaid.
A farming game, dating sim, and holiday inspiration all in one, Coral Island is an ideal cozy game when real life gets a bit too difficult.
11
Disney Dreamlight Valley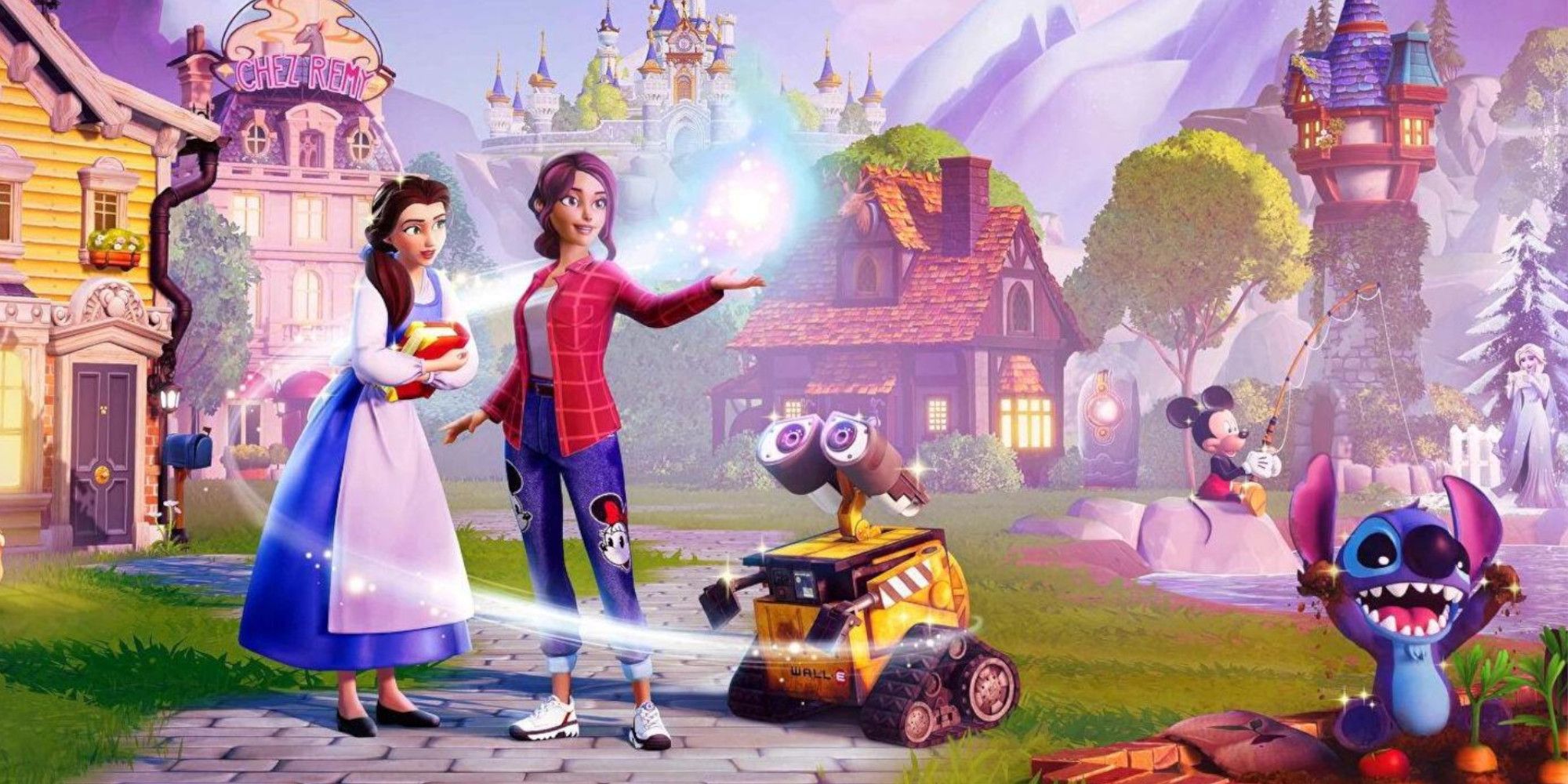 Animal Crossing was long the undisputed king of the relaxing life sim – but Disney may well be the one brand that could give the Nintendo game a run for its money as the cozy game of choice. The Avengers of Disney games, Disney Dreamlight Valley sees you explore the titular land of Dreamlight Valley, interacting with fan-favourite Disney and Pixar characters as you fish, cook, and generally bring magic back to the valley.
Disney is already a go-to option when choosing a movie to watch while cuddling on the couch, so is an obvious cozy choice in game form – who wouldn't want Mickey, Moana, and Woody as neighbours?
10
Behind the Frame: The Finest Scenery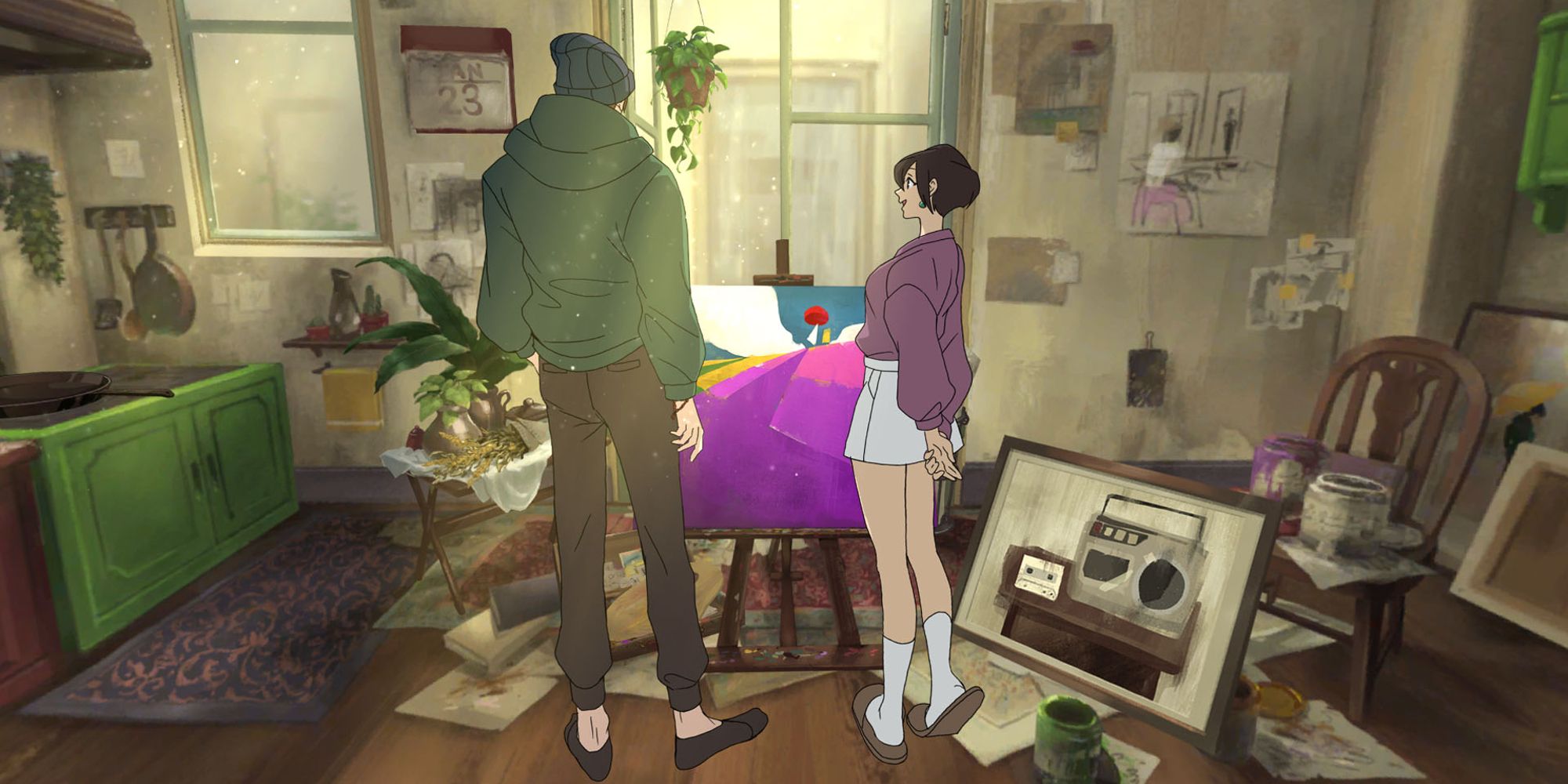 Though not well-known, Behind the Frame: The Finest Scenery is a work of art in the form of a game. Literally: the entire environment is hand drawn and reminiscent of a Studio Ghibli film.
With a charming, cluttered apartment for you to explore as they work on half-finished paintings, the entire atmosphere of this game is soft and warm. Even as the mysterious past of the main character slowly unravels itself, there is a sense of comfort to be found through challenging puzzles and melancholic cutscenes. This cozy game is a great asset to a rainy day spent indoors, snuggled up with a controller and a cup of tea.
9
Stardew Valley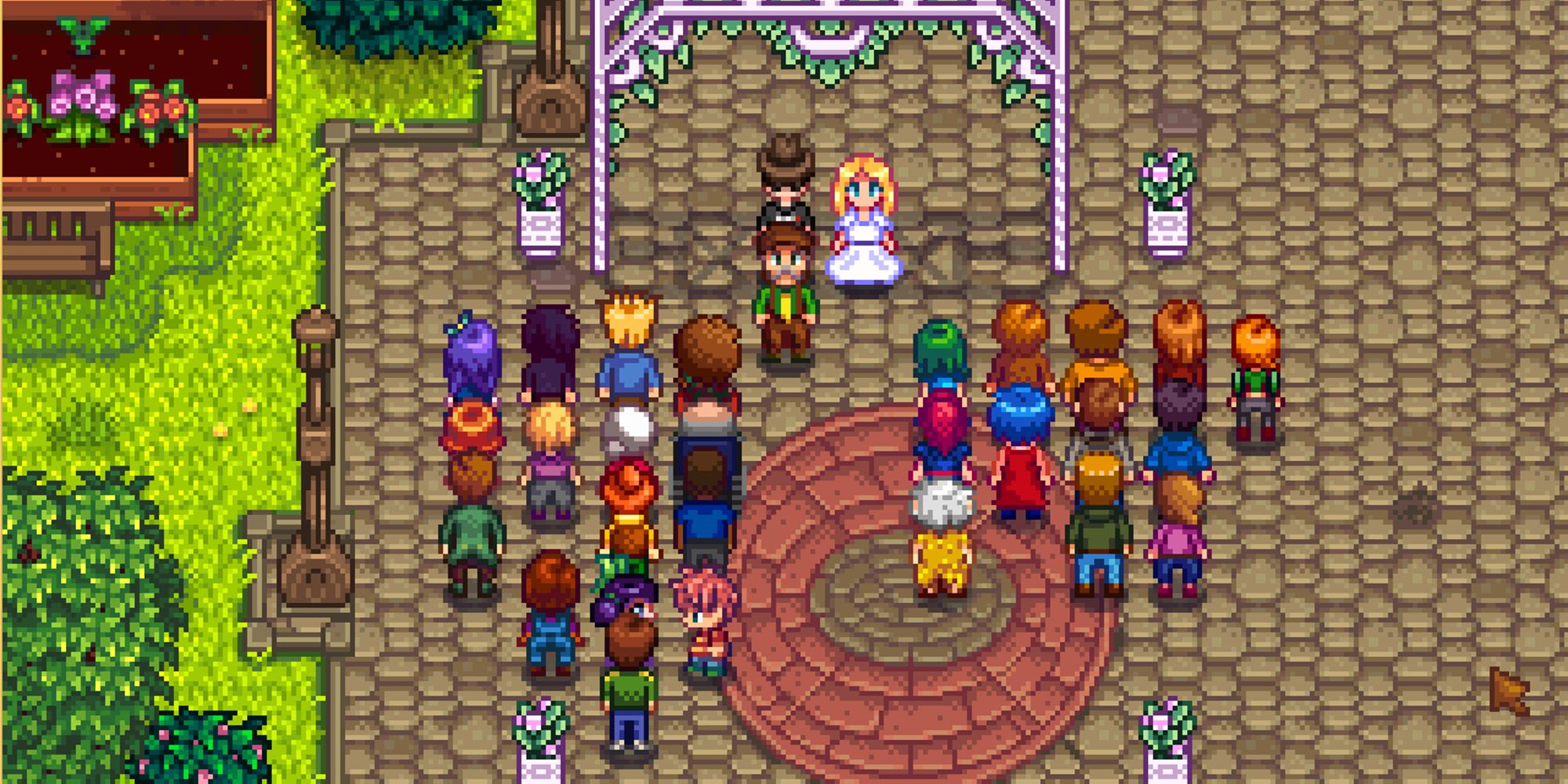 A staple in the cozy game industry, Stardew Valley employs a host of game mechanics that are sure to get your brain producing batches of serotonin and dopamine.
Harvesting crops that have finally ripened? Boom, dopamine. Spending a rainy day on the farm with your Stardew Spouse? Boom, Serotonin. Cracking open a geode and getting a gem you've been trying to find for ages? Dopamine again. Decorating your farm with all of the neat things you've collected? Serotonin again. Nothing says cozy like a brain firing off happy chemicals.
8
Abzu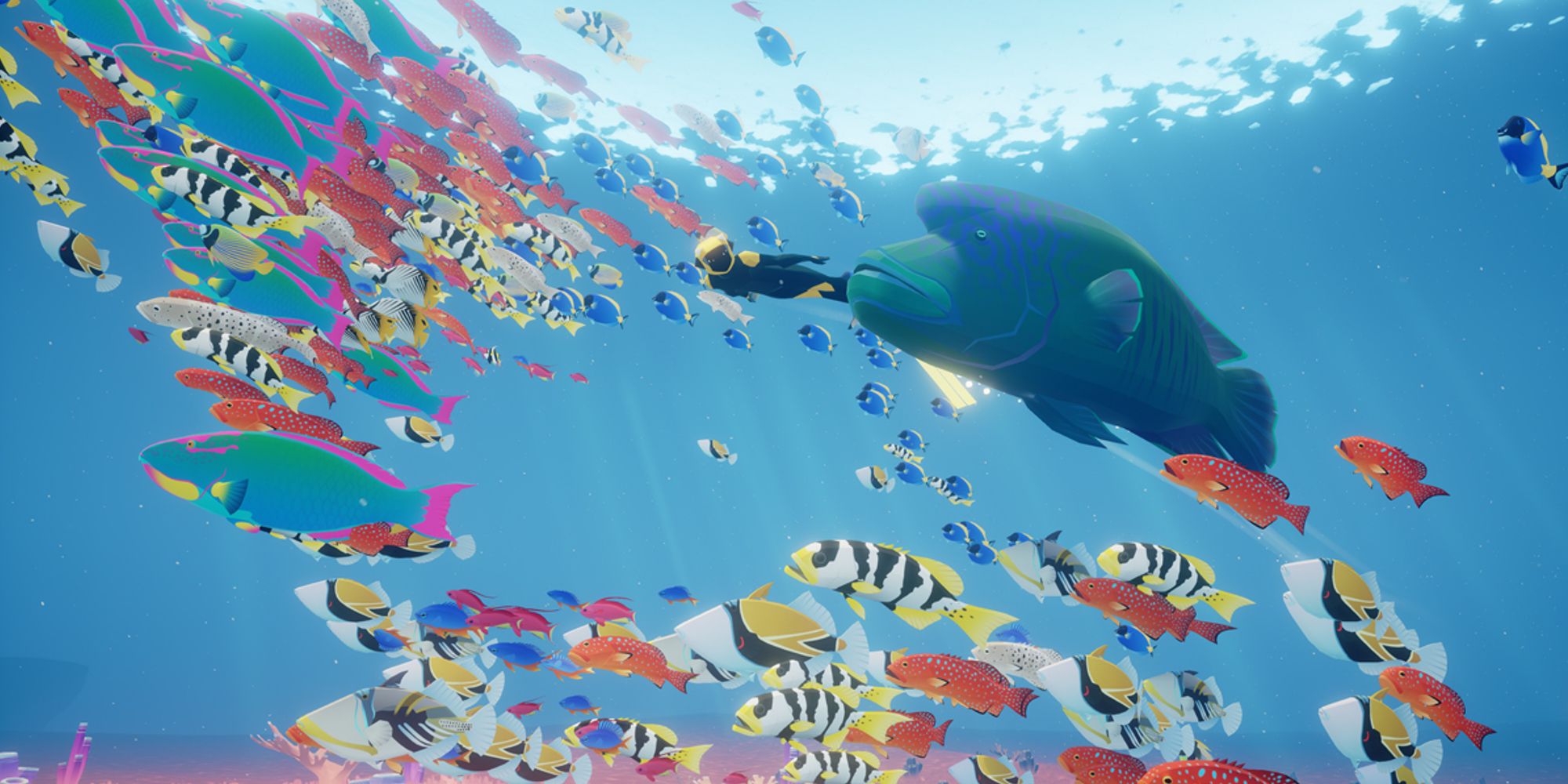 Abzu gives you the tranquility of being alone as they control a solitary diver in a vast ocean. Though nothing else close to human waits in the depths of the water, there is plenty of life to seek out. Dolphins spring past the sea's surface, schools of fish swarm together, and manatees laze around in kelp forests. The marine environment in Abzu is massive and fleshed out beautifully for such a short game.
Related: The Best Underwater Games, Ranked
Abzu pushes the concept of exploration for the sake of exploration, and the lack of pressure present makes for a very relaxing and cozy game. There is no dying, no hostile fish, and no time-limit. Think of this game as Subnautica's non-evil twin sister.
7
Spiritfarer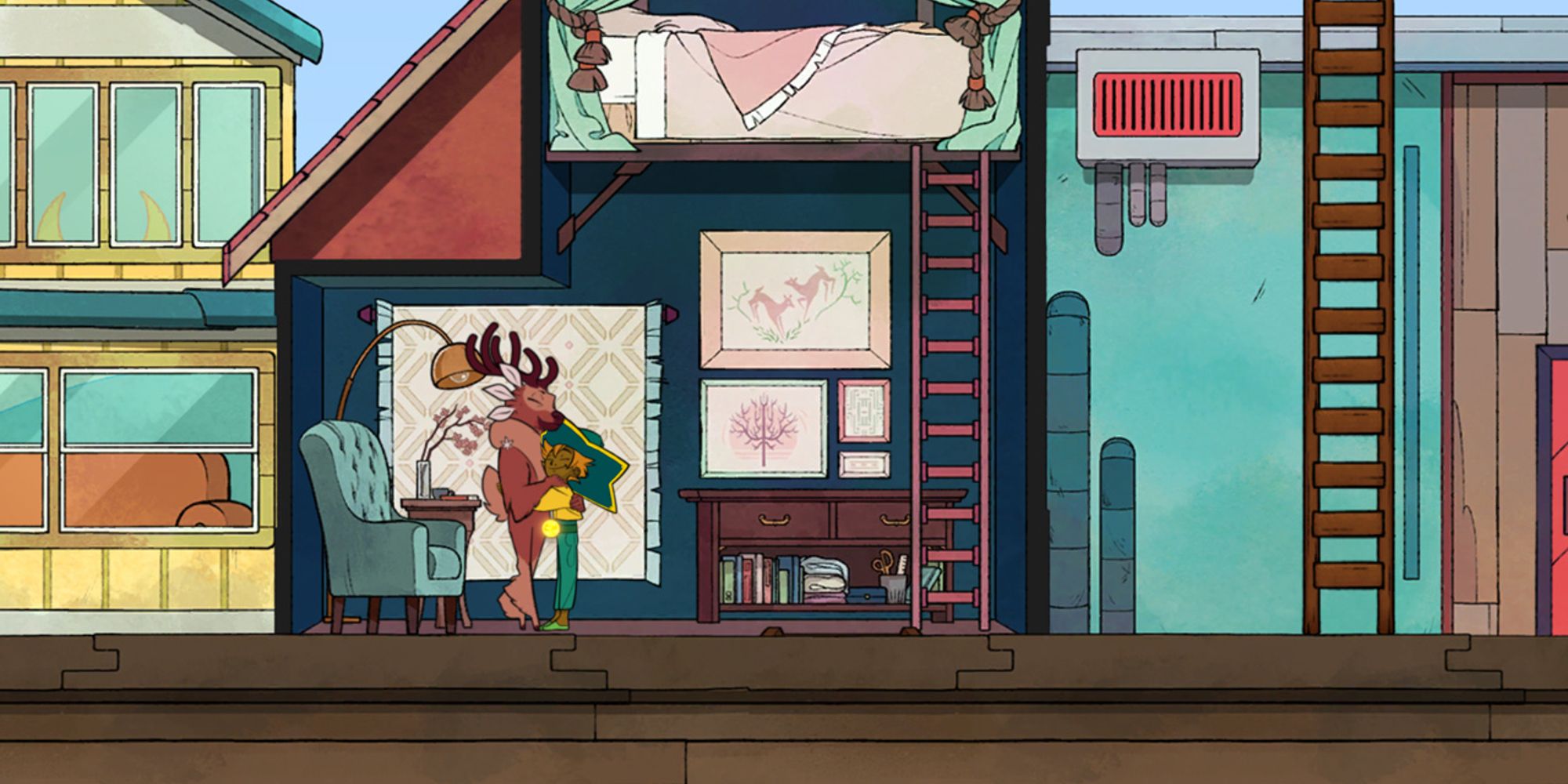 Spiritfarer describes itself as a "cozy game about dying," and that isn't an exaggeration. You follow the adventures of Stella, a ferrymaster for wayward spirits of the deceased, as she branches out and builds connections with the denizens of the afterlife.
Though there are a few truly heart-wrenching moments throughout the game, Spiritfarer is notorious for warming the souls of all who play it. When there aren't tears to hold back, there are plenty of tasks for you to attend to, including but not limited to: fishing, gardening, cooking, decorating, and weaving. Ultimately, it's the perfect game for people who want to get a little more in touch with their emotions while still getting the sweet satisfaction of completing routine tasks.
6
Night In The Woods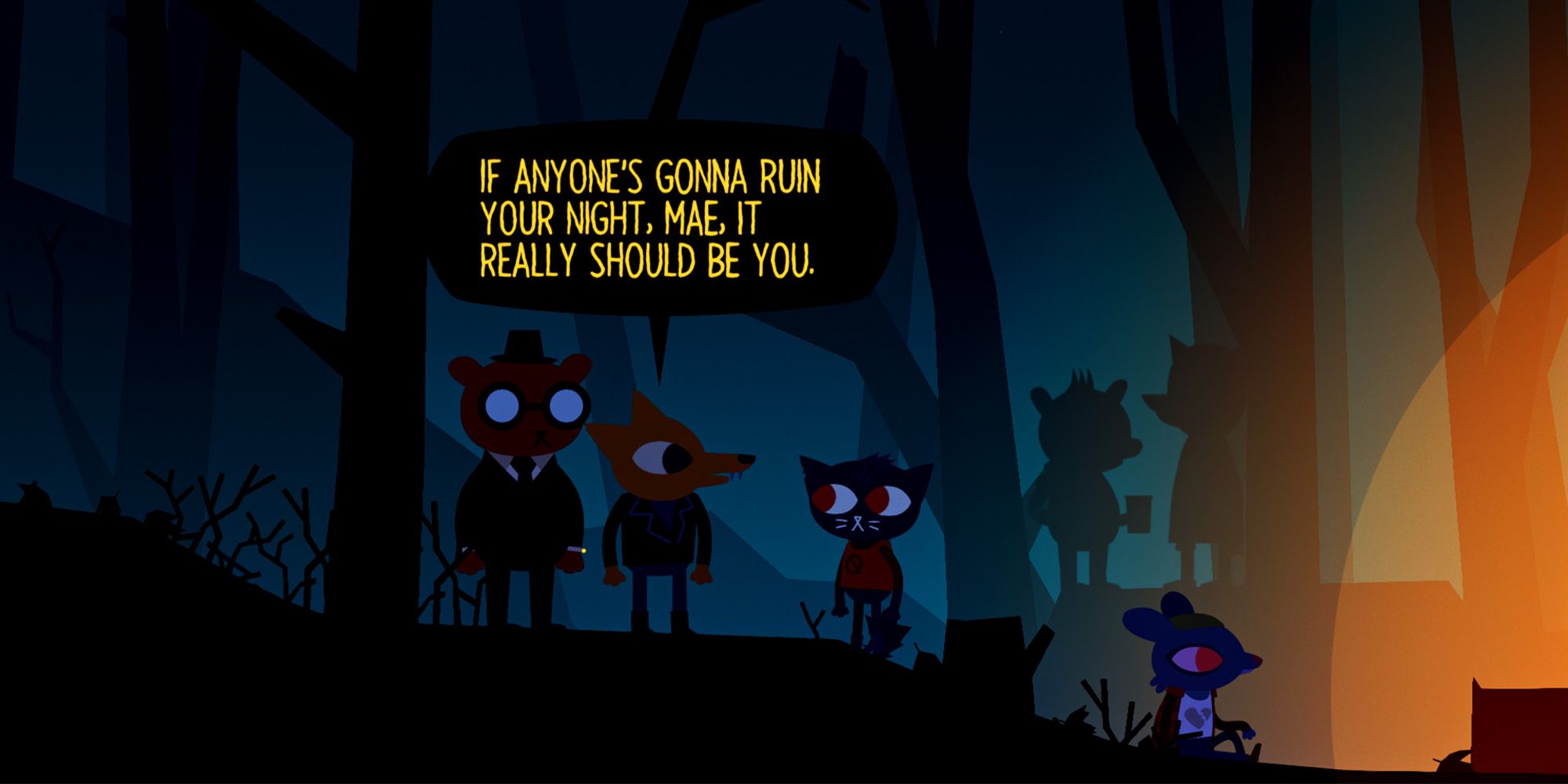 Night in the Woods is a cozy game that can heal your inner child and prompt some serious introspection. Great humor and adorable little animal NPCs aside, the story that this game tells is touching and easy to relate to personal struggles.
You explore Possum Springs as Mae, a college dropout who returns to her hometown and tries to reconnect with her past. Along the way, friendships are rekindled, pretzels are stolen, and existential dread is confronted. This is a quiet, soft game, but it tackles some very big philosophical questions. Still, there's something comforting to be found in the complexity of the narrative, and it's a great game to play through while getting in touch with feelings that may have been neglected in the past.
5
Cozy Grove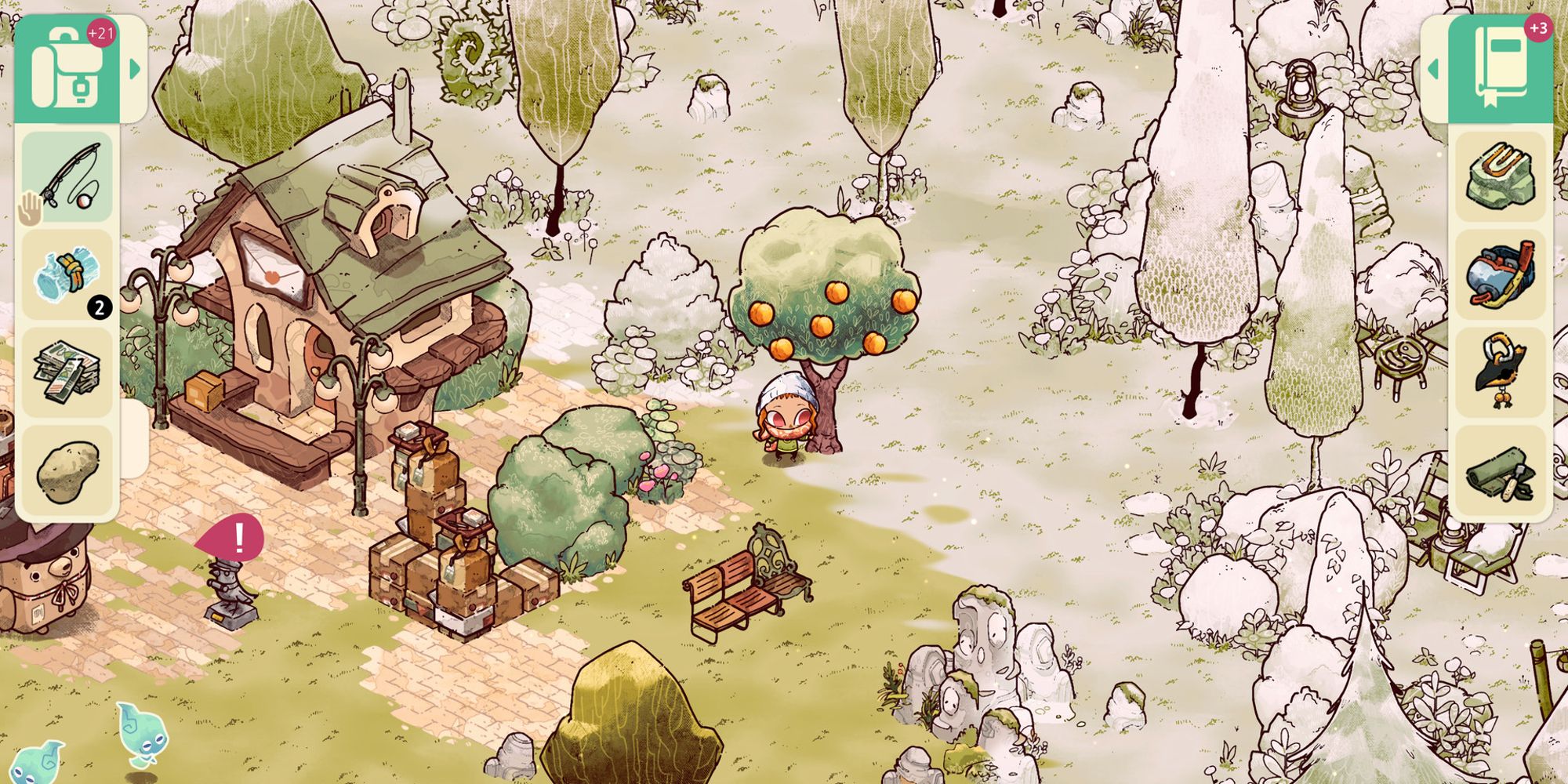 It's easy to classify this as a cozy game – just look at the title! Cute name aside, this game gives you plenty of content to binge while comfortably wedged between couch cushions.
With kind ghosts to befriend, adorable furniture to adorn homes with, and various outdoorsy chores to take care of, Cozy Grove is just the kind of game you can sink rainy afternoons into. And the cottagecore vibe and pretty, painted scenery only adds to its coziness.
4
Coffee Talk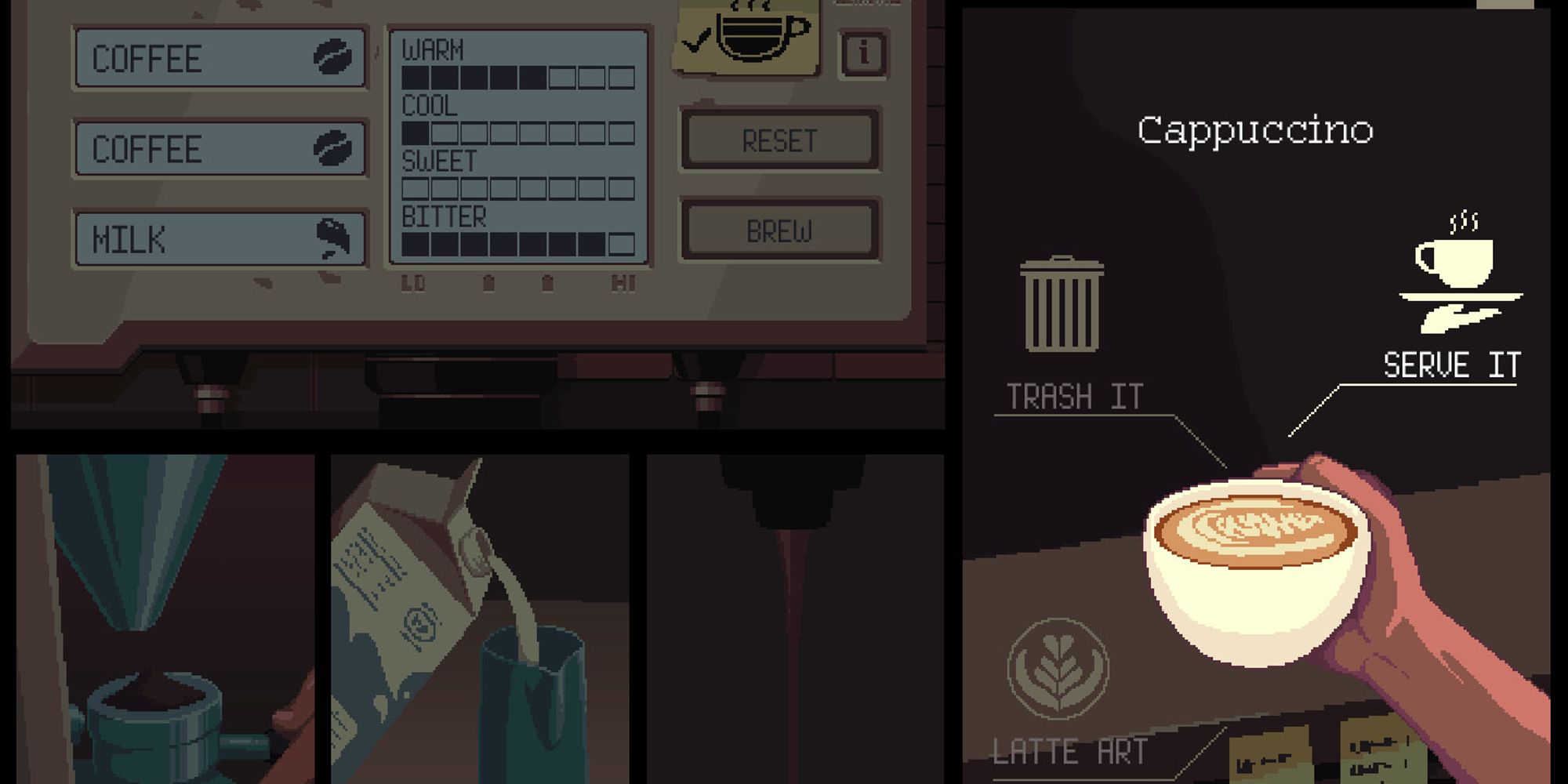 This game's background music consists of soft jazz and lo-fi. If that doesn't act as a good indicator of how cozy it is, the game's premise should: You act as a coffee shop barista in fantasy Seattle, listening to the woes of mythical customers while creating the perfect latte art.
The game progresses and branches off based on how well the local NPCs are treated, and you are sure to experience emotional catharsis by the game's end. Sometimes, people need to step back from their own problems and focus on the fictional problems of a sea nymph. Luckily, this game lets you do just that.
3
Animal Crossing: New Horizons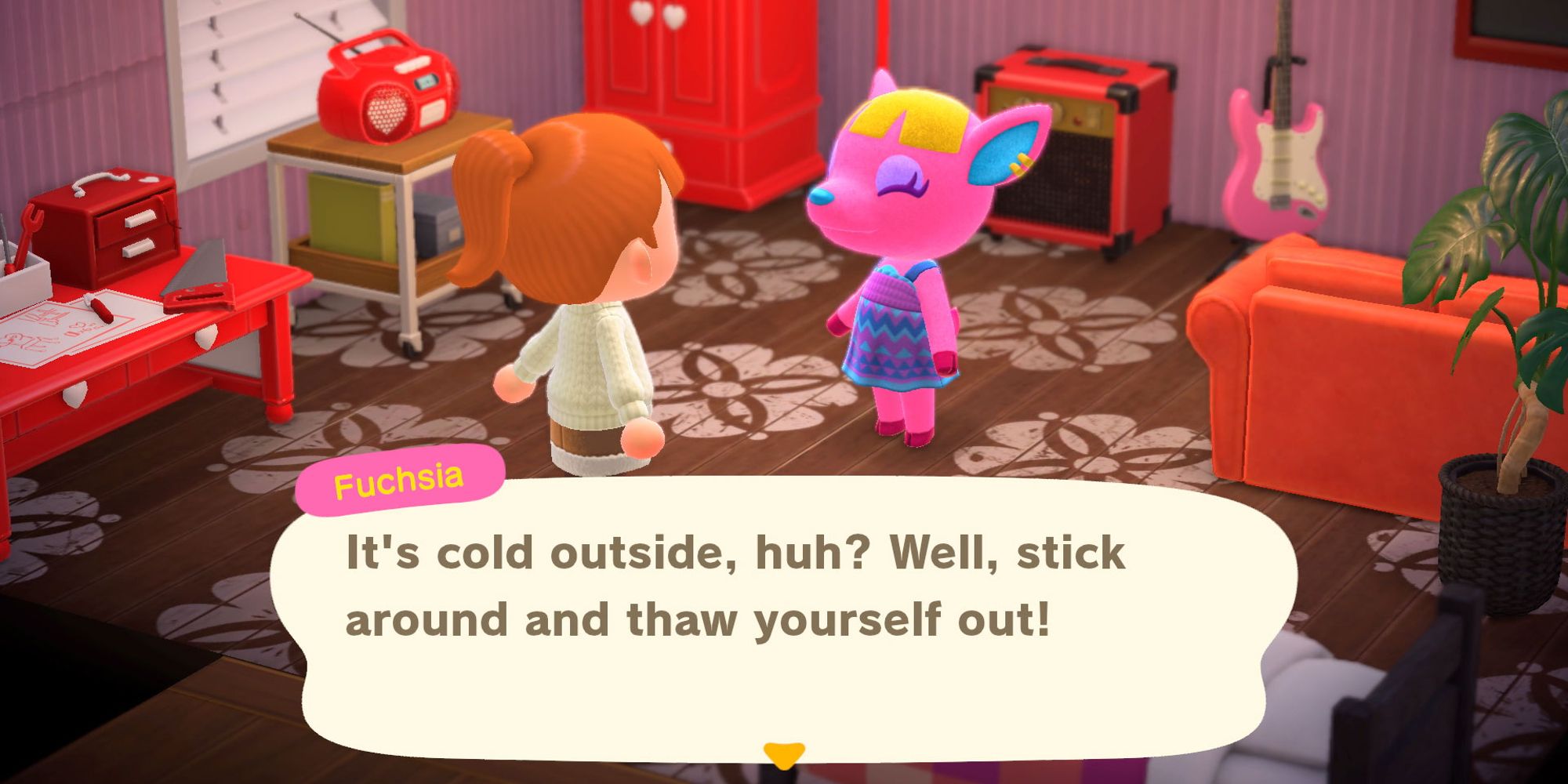 With lovable NPCs, boundless character customization, day-to-day tasks, and tiny homes to decorate, Animal Crossing: New Horizons hits several of the most important identifiers of cozy games. It's one of those games that you sink hours upon hours into, sometimes taking hiatuses from playing, but always getting drawn back in eventually.
Related: RPGs Where Your Choices Really Matter
There's a long list of relaxing activities to do on your islands, from fishing to cooking to gardening to digging for buried treasure. For people looking to feel productive on tough days when nothing is going as planned, Animal Crossing can be a welcome escape.
2
Growing Up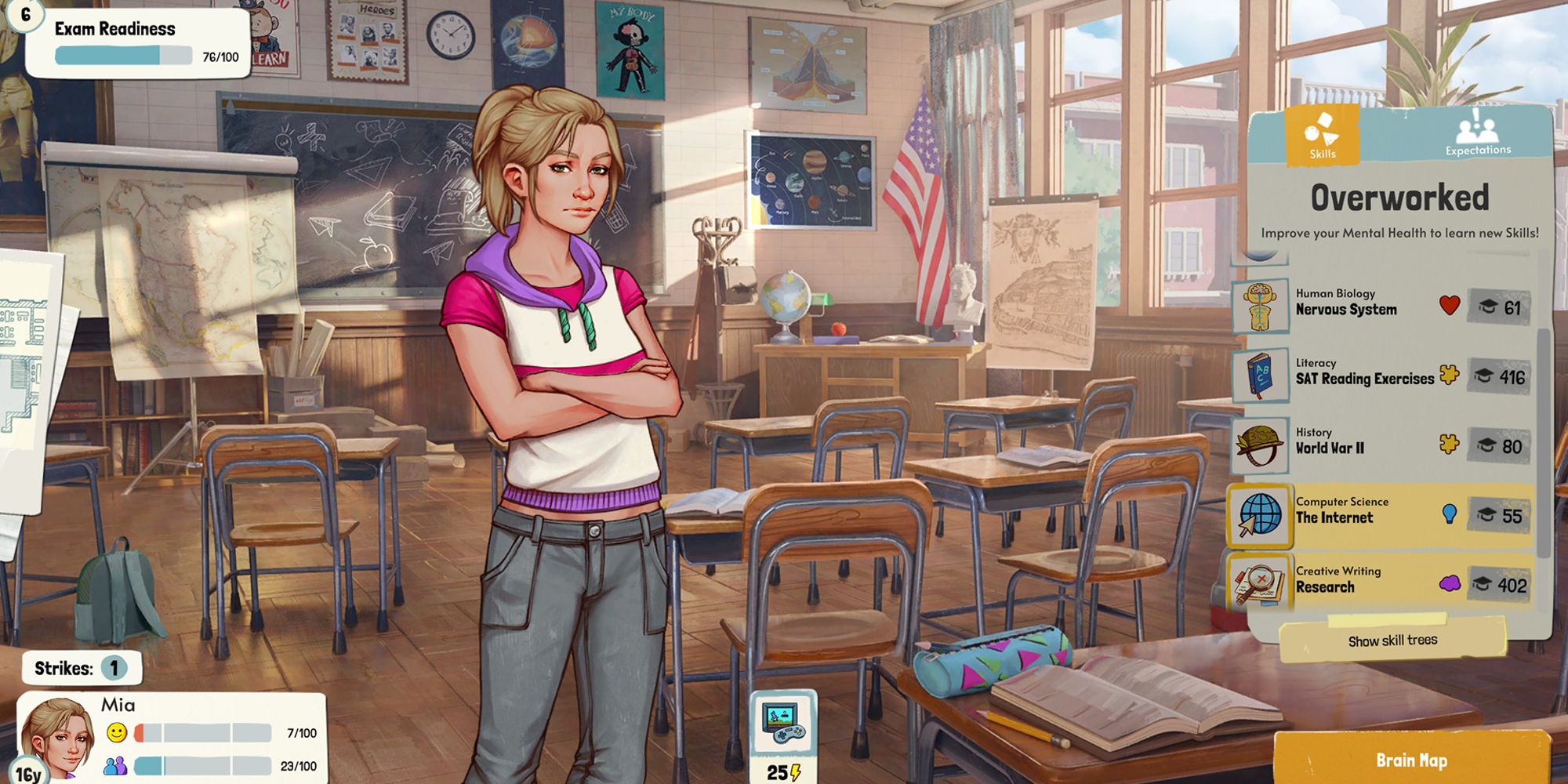 Growing Up is a life simulator about personal growth, new friendships, and self-care. It's heavy on strategy, with regular puzzle minigames thrown in and complex skill trees that drive the story forward. It's up to you to balance work and play, friendships and responsibilities. The careful planning always pays off, though, as playable characters blossom from babies into children into teenagers into young adults. Once that happens, a new baby is born and the game can begin anew with a completely different story.
The nostalgia and parental instinct that you experience through this game make it a cozy game perfect for people who like to plan. Whether the focus of the character is on budding relationships or on preparing for the dream job of a lifetime, there is always a sense of warmth and soft pride to be found in this game.
1
Unpacking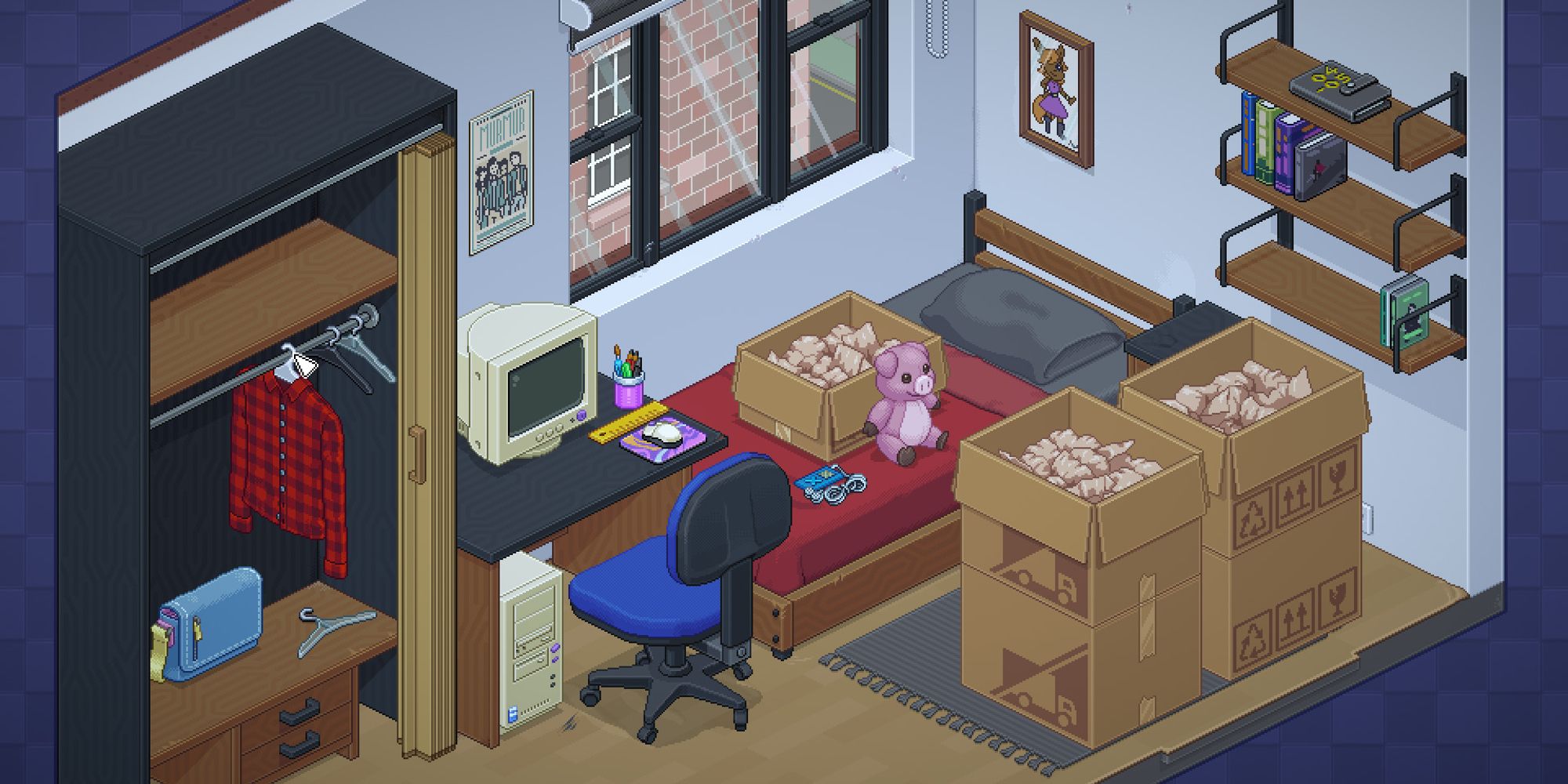 Unpacking was an immediate success upon its release toward the end of 2021. It's easy to see why: there's immense attention to detail, the underlying story prompts emotional involvement, and the block puzzle aspect of the game is a relaxing act of repetition sure to help with de-stressing.
With no timers and nothing at stake, the gameplay lets you sink into the comfort of completing a task at their own leisure. After a long day, Unpacking may be the perfect way to unwind and leave busy day-to-day stressors behind. And what more could people want out of a cozy game?
Next: Best Cottagecore Games, Ranked