Not all dungeons are created equal Diablo 4. Some instances have differences in placement, enemy type, or enemy density, making them more favorable for loot and experience farming. The Ruins of Eridu is one such location and one of the best farming dungeons if you're looking for efficient grinding.
RELATED: Diablo 4: Uldur's Cave Dungeon Guide
This guide will teach you everything you need to know about the Ruins of Eridu dungeon, including how to find its entrance, the objectives you'll need to complete, and what enemies you'll face as you progress through its depths.
How to find and complete the Ruins of Eridu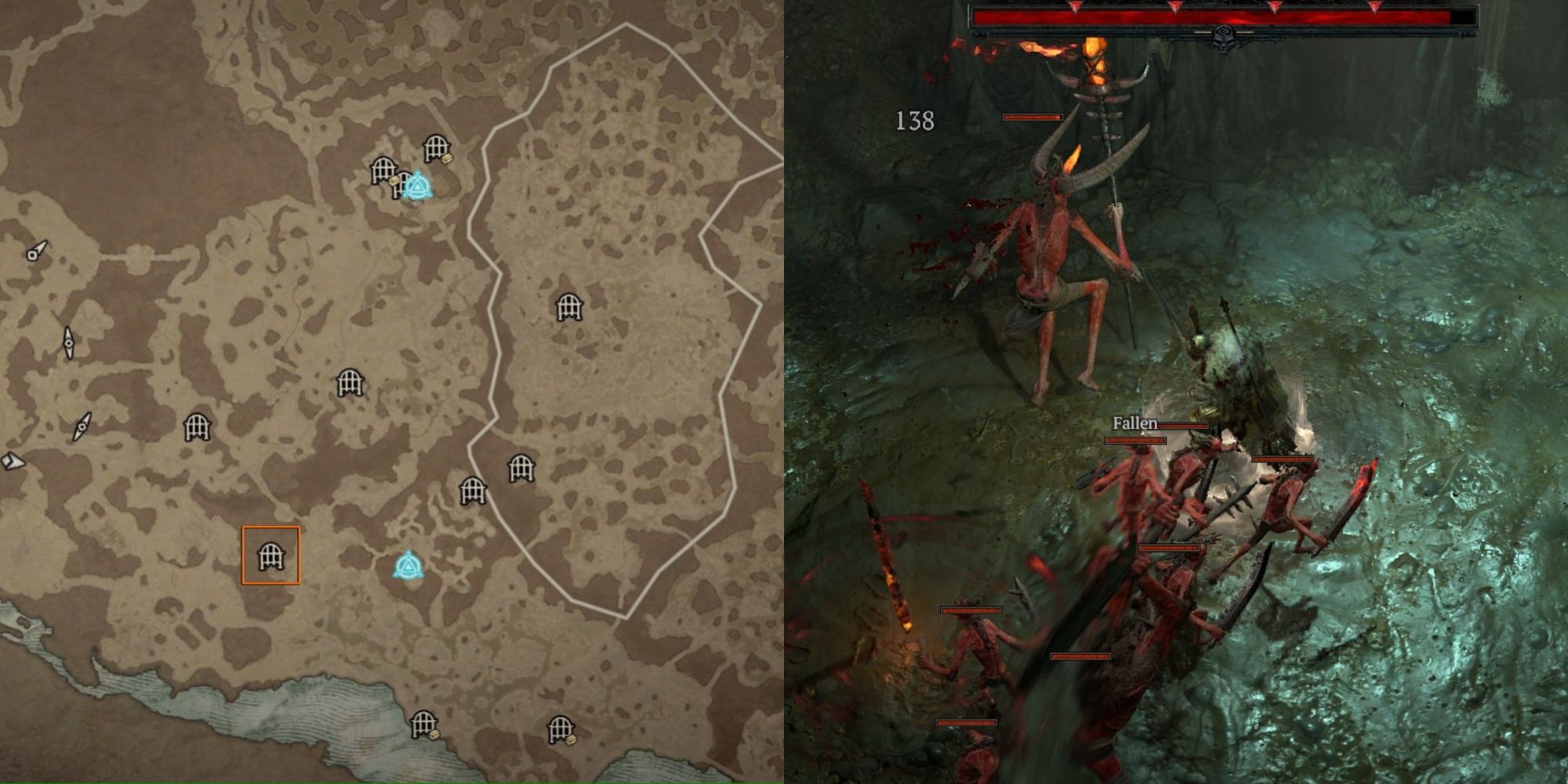 The entrance to the ruins of Eridu can be found in Lake of Ill-Omen part of Hawezar region.
The Vyeresz Waypoint will be your nearest teleport, and the dungeon is just a short drive to the west. You can visually separate the entrance from other dungeons by the large statues surrounding the mouth of the cave.
Most of the enemies you'll encounter inside will Undead. However, there will also be plenty of them Fell, so watch out for fallen shamans; they can do some surprisingly heavy damage from afar.
Your first objective will be Kill all the enemies in the rotting halls. The density of enemies is high, so you have to fight enemies consistently in this part.
The layout should prevent you from doubling up too much, so keep it simple push forward and cleave everything in your path.
they exist without notable events watch out in this dungeon, that is focus on achieving your goals instead of.
After clearing the rotting halls, you you should press on to the Fallen Chambers.
Here you will have a task killed two Bans of Eridu. You can find these elites at opposite ends of this department a large round room. They're nothing to worry about, and you can even jump over most enemies on your way to them.
After killing both Bans, you can progress to the final boss room, the Lair of the Riser. Despite the ominous name, this is the easiest part of the dungeonas this enemy is very easy to destroy.
The Spiritcaller of Flames is a fallen shaman who will mostly dance around his arena, summoning pillars of fire.
These pillars act as conduits for his fireball attack and will produce its own flames in conjunction with its fireball. While this may sound deadly, Spiritcaller has no devastating moves and you should be sure to attack him constantly.
His fireballs don't do much damage and are it's not something you should worry about avoiding.
He will also be a boss from time to time summon some of the fallen to help him, but generally only two to three enemies will spawn at a time.
Over time, their number will grow, because Spiritcaller will resurrect any Fallen Overlords you killed earlierhowever, the boss should be dead by the time they appear in large numbers.
Completing the ruins of Eridu will earn you money Sacrificial Aspect for Necromancers. this increases the bonus of your victims by 15 percent and can be a valuable pick for several high-end Necro builds.
You will also earn the usual rewards Experience, goldand 20 Fame.
NEXT: Diablo 4: The Best Ways to Farm XP