The travel locket returns The Legend of Zelda: Tears of the Realm, but it's not a DLC-locked item this time. There is a quest chain involving Robbie that gives you access to this key item, allowing you to create your own fast travel sites.
Related: The Legend of Zelda: Tears of the Realm – Satori Cherry Trees Guide
The Travel Medallion can be grabbed from Robbie after completing his first mission and unlocking Photo Mode on your Purah Pad. When you first unlock a travel locket, it can generate one fast travel point. This can further be upgraded by Robbie two more times, giving you a total of three custom fast travel points that you can place wherever you want.
How to start a Quest Travel Medallion line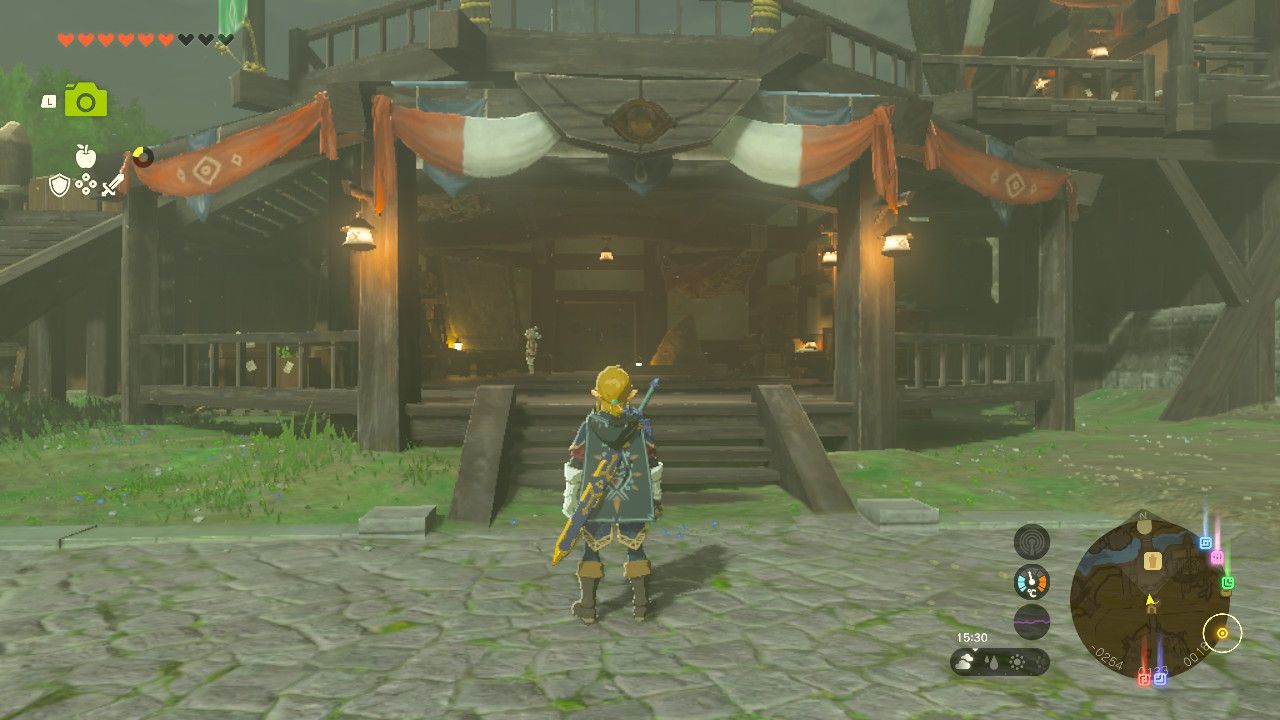 When you first get to Lookout Landing, you wish continue with the main search until you unlock the one called Regional Phenomena.
Once that's unlocked, you should talk to Robbie and Josha. After talking to them, you should start a quest called Camera Work in the Depths.
This quest requires you to dive into the abyss and explore the depths, unlocking Purah Pad's Photo mode in the process. Complete Josha and Robbie's request to photograph the statues in the depths and return to them.
Once you do, you must complete a follow-up quest called Secret in the Deep, which unlocks the auto-build feature. Once the Autobuild is unlocked, return to Lookout Landing and repair the temporary balloon transporter.
Robbie will mention that he is moving back to Hateno Village and taking up residence in the Hateno Ancient Tech Lab, and that we should look for him there.
If you want to continue his quest, this should be your next objective. Take your time or call directly there.
Where to find a travel locket
When Robbie moves to Hateno Village, head there and visit the lab on top of the hill. Here, Robbie will talk to you about upgrading your Purah Pad and unlocking the shrine finder.
One such upgrade Robbie provides is the Travel Medallion, which he explains is currently elsewhere. When you ask him about it, he'll tell you to go to the Akkala region north of Hateno Village, specifically the ancient technology laboratory of Akkala.
Traveling to Depending on the region and go to the Ancient Tech Lab, just down the road from East Akkala Stables. When you arrive, knock on the door to trigger an ambush by the Yiga Clan.
Defeat these fools and you can go to the lab. When you enter, head towards chest to right which has a travel medallion.
You need to talk to the man on the left side of the room to get it part of the Yiga Clan armor setarmor of Yig.
With prototype in hand, travel back to Robbie's Hateno Ancient Tech Lab. Talk to him about the Prototype Travel Medallion and he will reward you with a working Travel Medallion.
How to upgrade a travel locket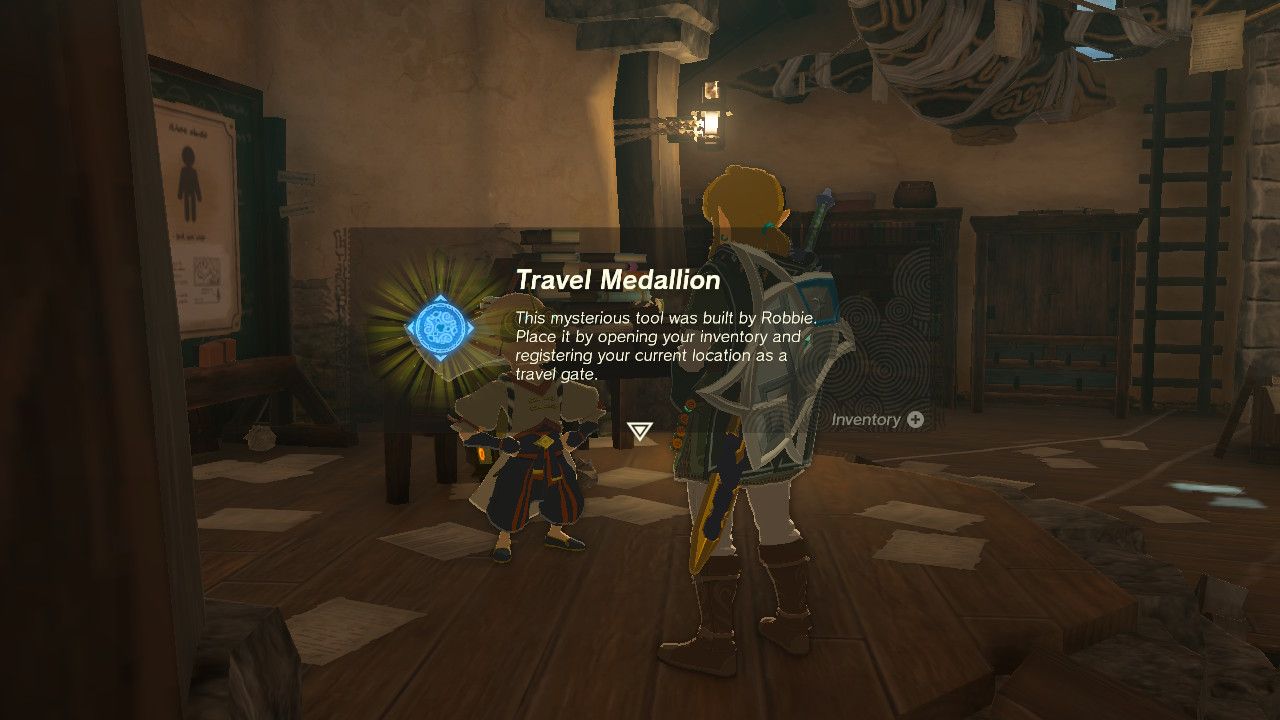 You can now use a travel locket to mount custom fast travel points. to do this select it from the key elements and use it wherever you want. This will create a port that you can return to now or change at any time.
You can upgrade the Travel Medallion two more times, which gives you a total three custom fast travel points. These fast travel points can be placed anywhere in the sky, even in the depths.
When you place a travel locket, you can remove a preset fast travel point by selecting it from the Key Items menu and clicking Collect.
This will bring up your map and you can select which ones you want to remove.
To upgrade the locket, Robbie asks you to give it to him ten map data locations and return to him. When Robbie says data locations on the map, it is referring to the activation of Skyview Towers.
This means that every time you reveal an area on the map, it will count towards it. Disclosure and using all 15 Skyview Towers it will allow you to upgrade the travel locket again with three charges.
NEXT: The Legend of Zelda: Tears of the Realm – How to Get Diamonds