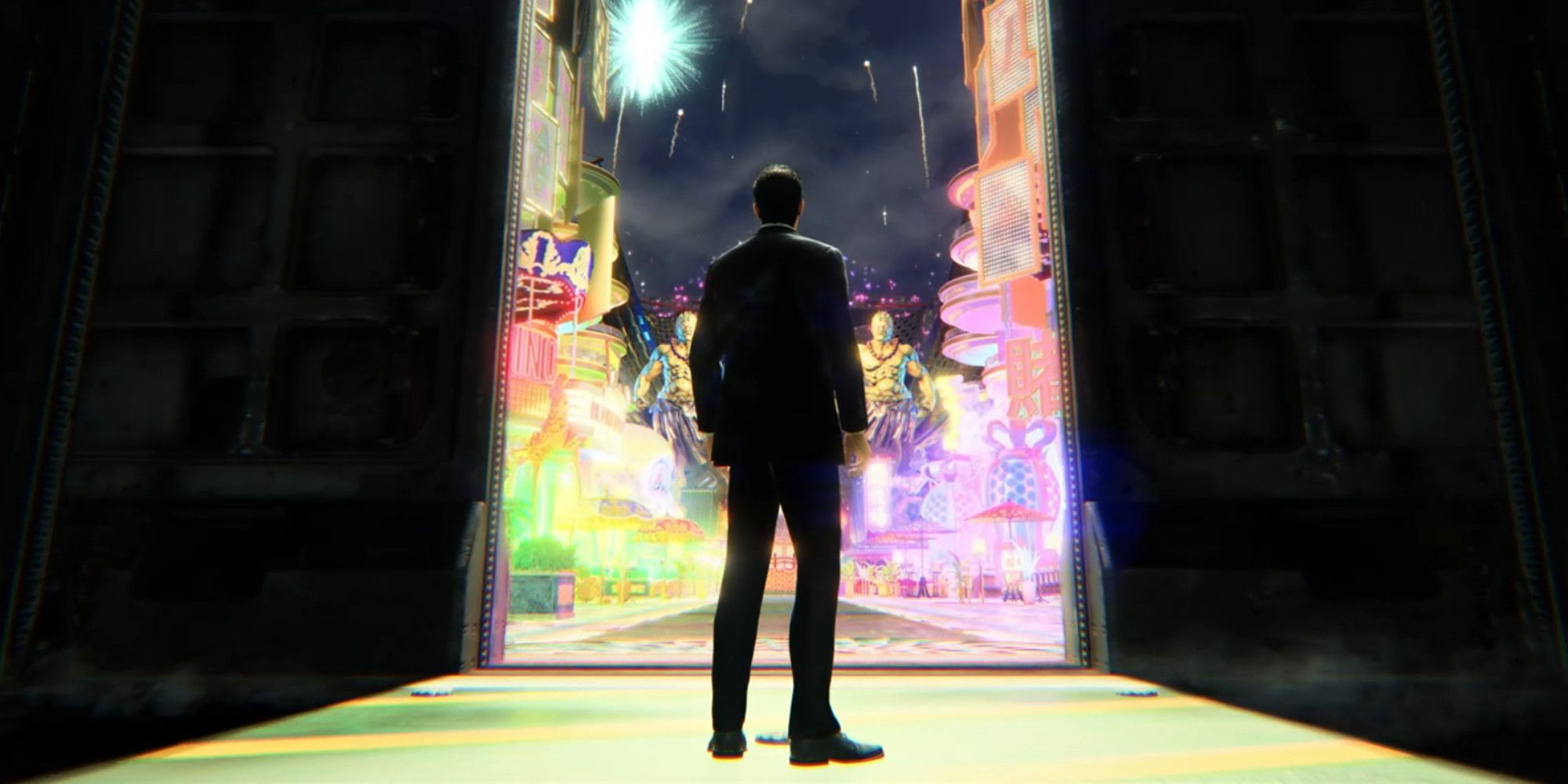 It's been a pretty big year for the Like A Dragon series with Like A Dragon: Ishin! which already started earlier this year. Well, it looks like fans of the series will be in for a treat later in 2023, as it was announced at Summer Game Fest earlier today that Like A Dragon: Gaiden will launch on November 9, along with a Legendary Fighter Pack that includes Daigo. Majima and Saejima for those who pre-order.
The release date was announced in a brand new gameplay trailer, in which protagonist Kiryu defeats a bunch of grunts and stumbles upon a beautiful neon city ruled by a mysterious figure. It all looks like pretty standard Yakuza gameplay, except that developer Ryu Ga Gotoku Studios has given Kiryu some interesting tools this time around, as there are several instances where he pulls out some sort of grappling hook to trip enemies and grab items from afar. We'll have to wait and see how useful he is, but it looks like he could give a fair shake up to the fight.
Related: Like a Dragon: Ishin Needs Pokemon Repelling
If this is the first time you've heard of Like A Dragon: Gaiden, or you're a little confused about where it belongs in the timeline, allow me to clarify. The game follows longtime series protagonist Kazumi Kiryu and is supposed to fill the time between the end of Yakuza 6 and his appearance in Yakuza 7: Like A Dragon. It's basically a prequel that will most likely set up some important background elements for Kiryu heading into Like A Dragon 8, in which he's already confirmed to be a big part of the story.
The Summer Game Fest turned out to be a pretty big showcase for Sega, not only showing off Like A Dragon: Gaiden, but also announcing a new Sonic game. Sonic Superstars is a brand new 2D title in that classic style we all know and love, and will even feature four-player co-op as it's been revealed that characters like Knuckles, Tails and Amy are all playable.
Outside of Sega, there were also a few other massive announcements, including a new trailer for Final Fantasy 7 Rebirth, which predictably left us with more questions than answers. We also got a very in-depth gameplay demo for Mortal Kombat 1, which revealed that Kenshi will be part of the game's core roster, as well as the reveal of a new Prince of Persia game called Prince of Persia: The Lost Crown, which is a 2D title that they developed by the people who made Rayman Legends.
Next: How four professional Pokemon players were banned for using one basic move